The life of a business person is, without a shadow of a doubt, one of the busiest that one can lead. Traveling, attending conferences, meetings, workshops… oftentimes, these all make running a business quite complicated.
Managing your online reputation, monitoring your social media, and reaching out to sales leads or providing customer service might be out of reach while you're on the road.
Well, not anymore.
In order to meet your business and travel needs, we'd like to introduce…
Brand24 Mobile App 2.0
a.k.a.
The ultimate app for social media monitoring!
Download your iOS or Android app.
Here's how it works:
Download our free app. Whether you're a devoted iOS user or #teamAndroid, we've got you covered.
Create a Brand24 account inside the app, if, for whatever reason, you don't have one yet. Otherwise, simply log into your existing account.
Experience the new design of the app. We're aware of what good design means. It's not just what it looks and feels like. Design is about how it works. The new app is faster and more intuitive.
Create a project for a topic you want to monitor. Add required and/or excluded keywords, set up the language filter, and stay on top of all online conversations you should be aware of.
Manage your projects. Browse, engage, delete, or share mentions with your teammates wherever you are. Your convenience comes first.
Set push notifications. Time is of the essence in business. That's why Brand24 sends push notifications for new mentions to the mobile app. This way, you're notified the moment a mention arrives and can act immediately.
What's in it for you?
Get notification about real-time conversations relevant to your business? – Checked!
Prevent potential crises by answering burning issues? – Checked!
Keep up with industry news and insights? – Checked!
Identify customers in the need of assistance in no time? – Checked!
Boost in sales from approaching prospects seeking recommendations? – Checked!
Boom! And just like that your smartphone has become your personal marketing assistant.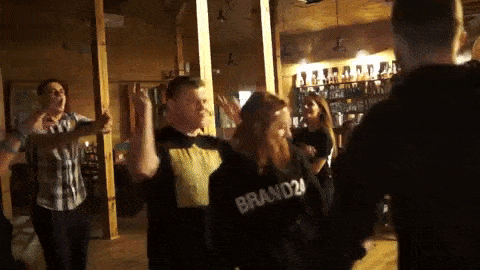 But don't take our word for it. Check it out for yourself.
HANDPICKED RELATED CONTENT
Brand monitoring tips and tools [2020 update]
How to find unlinked brand mentions?
A complete guide to social media analysis
Save