LOL Content: Friend or Foe? 10 Examples of Humor in Marketing
April 13, 2016 ・ 5 min read
Marilyn Monroe used to say "If you can make a woman laugh, you can make her do anything". Well, after tiny adjustments, these words can become a golden rule in marketing. Now, let's make a small pastiche:
If you can make a customer laugh, you can make one do anything.

Brand24, 2016
Bingo! Well, it appears to be an unspoken creed of some successful brands such as Old Spice, Oreo, Taco Bell and others. They prove that an adequate amount of laughter may be a great tool in a brand's communication. Sense of humor is one aspect of communication that increases a brand's popularity. Thinking from a perspective of a follower and a human being, everyone enjoys fun, laughing and, in case of marketing, funny content. A perfect match is when a brand provides customers with a great product, support, proper communication and a dose of brilliant humor.
Let's take a look at some brands that know how to do it well!
Pringles
Pringles often puts its world-wide famous chip can into various life situations. The content they create is influenced by fans, celebrities and, in general, by every-day life situations.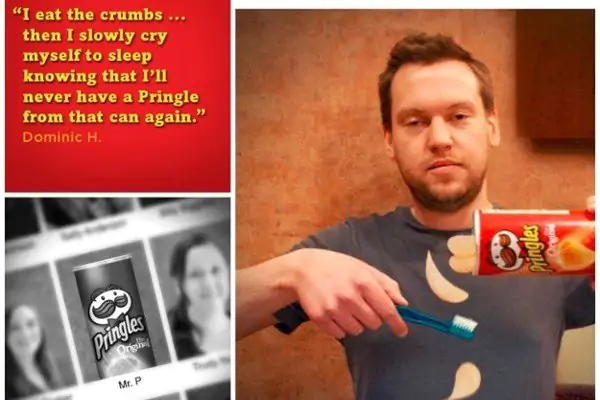 Oreo
The world's most famous cookie provides its fans with tons of humorous content in the shape of videos, animations and graphics. Oreo frequently posts on its Twitter and Facebook page user-generated content. Everything is presented in a light and easy-going way.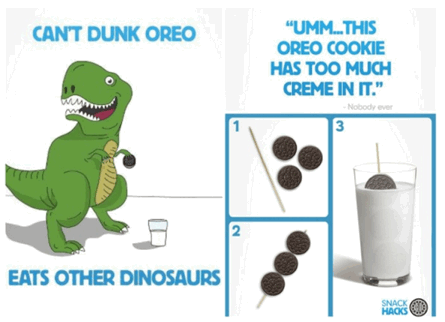 Taco Bell
Taco Bell puts a lot of fun into its advertising and social marketing. The company launched a social campaign to celebrate the introduction of a taco emoji to the Android keyboard.
People who tweet a picture of a taco emoji with another emoji at the brand's account, for instance, will automatically be sent back a photo or GIF mashing up the two images. If folks tweet a picture of a taco and smiley face, they will then receive an image of a taco wearing sunglasses. In another scenario, tweeting an image of a taco and a satellite sends back a GIF of a satellite shooting out tacos.

Read also: Emoji marketing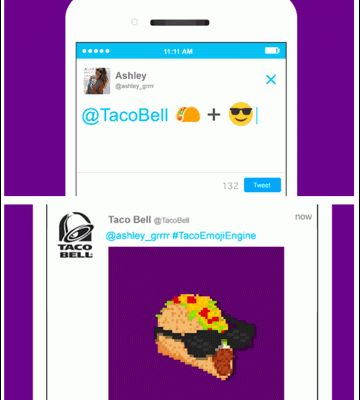 Old Spice
Old Spice has been always known for its funny content, whether on the Internet or on the TV. Just take a look at their "About" descriptions! The brand spreads its hilarious content via many platforms, including Facebook, Instagram, Twitter, YouTube and Tumblr.
Wendy's
This fast-food chain has become extremely popular in social media because of a marketing campaign promoting Pub Pretzel Chicken sandwich. Fans of Wendy's became storytellers of the history of the chicken sandwich. They were sending their proposals with #PretzelLoveStories hashtag. The best tweets have been included in a video presenting the story. The tweets have been used as lines of protagonists.
LOL content: the bad way
If used wrongly, LOL content and poor sense of humor may turn into an own goal and damage a brand's reception. Bad humor not only damages a company's reputation, but, more importantly, also turns customers off.
You know what they say: "the Internet remembers". In the world of social media there is no news that spreads faster than a news about a faux pas. It spreads even faster when related to influential brands.
Speaking of faux pas, let's look into some mistakes made by the most famous brands.
McDonald's
In its 2005 online campaign, McDonald's advertised a cheeseburger, saying: "Double cheeseburger? I'd hit it". The latter sentence is an urban slang expression that says "I'd have sex with him/her".
After many controversies, McDonald's took down the banner and apologized for its marketing department that apparently misunderstood the expression.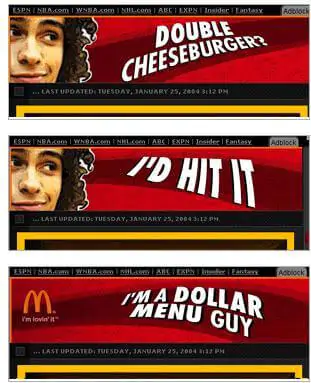 KFC
Imagine you're in sunny South Africa, laying on the beach, enjoying your favorite drink. There's Table Mountain towering above Cape Town and, in front of you, there's a surfing competition going on.
Suddenly, a surfer is being attacked by two sharks during live broadcast. Fortunately, he fights off two sharks and avoids injury. That was close. This surfer was Mick Fanning, an Australian trying to conquer the waves in South Africa.
Shortly after the incident, KFC, one of the most recognizable fast-food chain, releases an ad with a surfer wrestling and surfing with a shark. The ad, released in South Africa, promotes KFC's Jacked Up Double Crunch. Pretty bad taste, isn't it?
The release of the ad sparked outrage from Fanning's family and KFC had to take it down.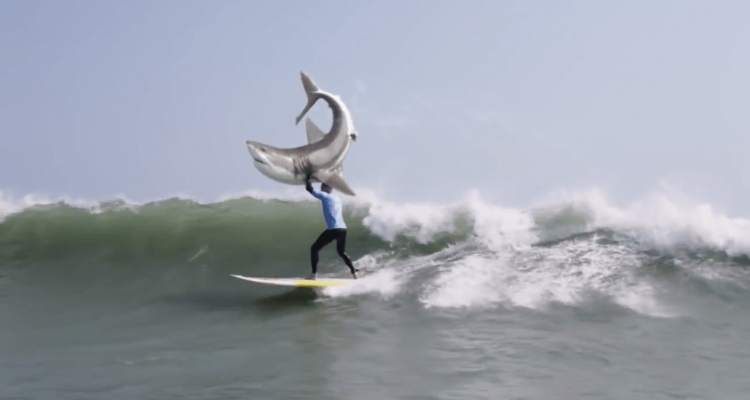 Burger King
In 2010, BK created a suggestive campaign that resulted in decline in sales and reverberated across the world. The campaign appeared to be offensive and explicit and quickly became infamous.
What's more, the woman whose photo was used for the ad expressed her disappointment: "Burger King found my photo online from a series I did of various facial expressions and contortion poses, and with no due regard to me as a person, profited off reducing me to an orifice for their penis sludge; publicly humiliating me in the process."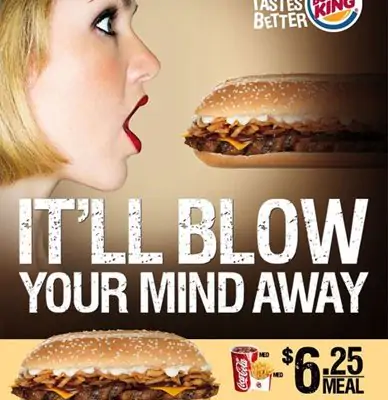 Malaysia Airlines
Six months after the tragic disappearance of MH370, Malaysia Airlines started off with My Ultimate Bucket List contest. An airline that just a few months ago experienced two dramatic disasters encourages its customers to write about their bucket lists?
Sounds like a terrible idea.
Participants had to tell in no more than 500 words what's still on their bucket list. Having in mind the crashes of MH17 and MH370 and writing about things is certainly a poor idea.
What's even more creepy, winners would receive an economy-class ticket.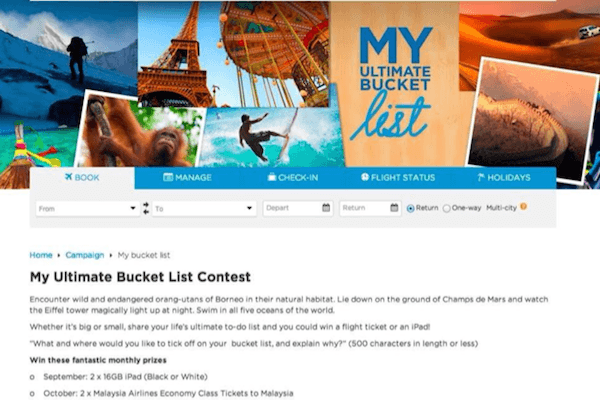 Kurl-On Mattresses
This mattress company had a poster depicting Malala Yousafzai. In real life, this 14-year-old girl that was shot by a Taliban extremist, but made a full recovery. Since then she was nominated for the Nobel Peace Prize and received other peace prizes.
In the posted we can see a young girl being shot in the face, falling down, landing on the mattress, bouncing back up and receiving a prize. It came as a shock and left a bad taste in everybody's mouth.
Ogilvy & Mather, the agency responsible for the poster, apologized and removed the poster from Ads of the World website.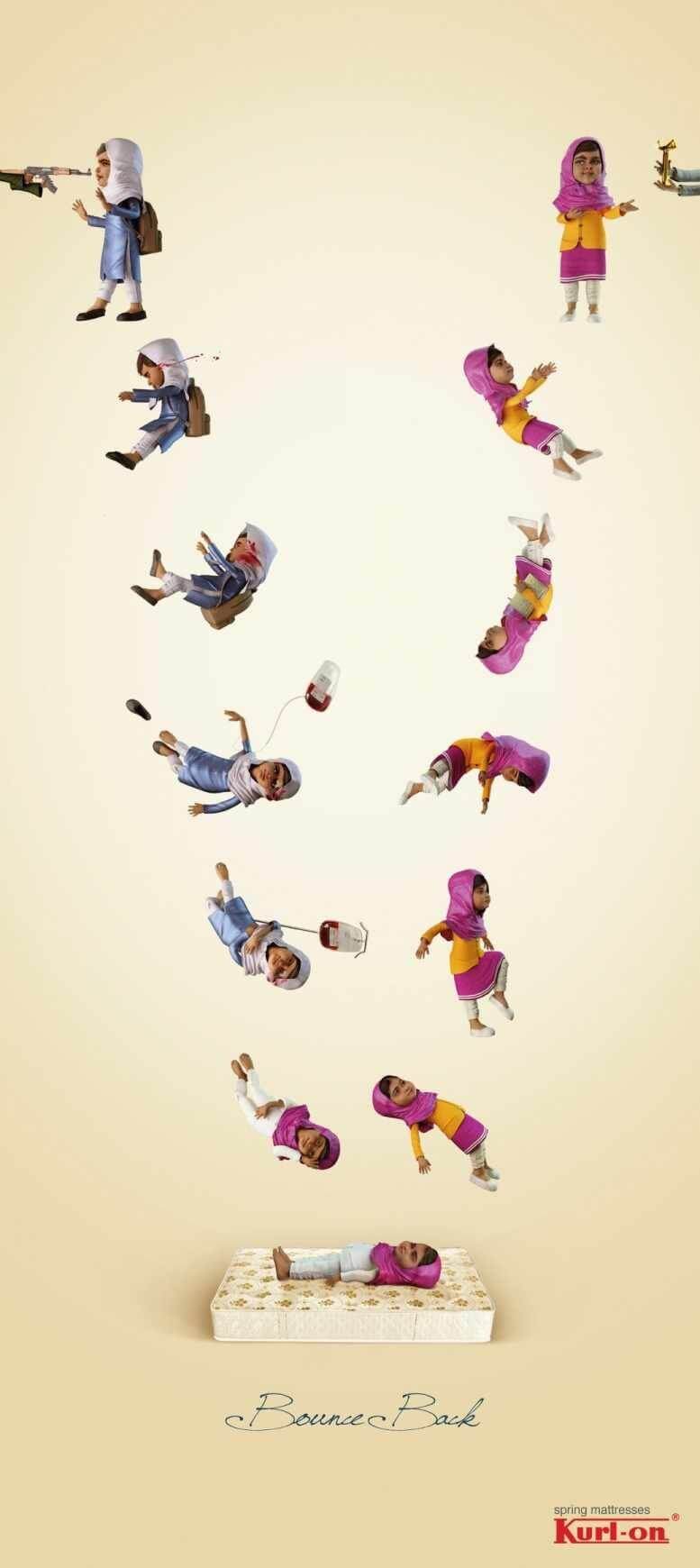 As presented above, sense of humor in social media requires delicacy and a healthy balance. It can positively stimulate customer engagement which bears fruits when it comes to social media reach, interactions and overall reception of a brand. On the other hand, there are numerous examples of advertising and marketing campaigns that completely went astray and, instead of bringing profits, they turned customers off.