Social Media Marketing World 2018: Experts, Social Media Buzz & What We Think About It
March 14, 2018 ・ 5 min read
Great things happen in March — Oscars, my birthday, spring, International Women Day, or the biggest and the most awesome digital marketing conference out there — Social Media Marketing World.
I'm happy to say that we, as Brand24, have been there. We shook hands with the biggest names in the game, learned, and came to some conclusions.
CEO Mike, CRO Mick and Magdalena, Head of Global Communications.
In this post, I'll talk about the conference, what social media buzz it generates, the speakers you can meet there, and how we experienced it.
What's it all about?
Social Media Marketing World is the world's largest conference about digital marketing, social media and entrepreneurship.
Each year, thousands of marketing professionals and creators meet to acquire knowledge, connect and grow professionally in San Diego, California.
Social Media Marketing World means the world indeed
It not only gathers businesses from all over the globe, but also connects a world of experts, influencers and marketing professionals from various industries.
During this year's Social Media Marketing World, the list of speakers included more than 170 people, including front-page names, such as Gary Vee, Guy Kawasaki, Mark Shaffer or Zach King.
Here's what some of them have to say about the conference:
Of course, you get the chance to connect with them, ask questions, ask for advices to accelerate your business.
What's great about Social Media Marketing World is that all these experts are at a hand's reach and you can talk to them about things that have always bothered you, about the things you don't have anybody to talk to at home.
Venue
The conference takes place in sunny San Diego, CA at the bayside San Diego Convention Center which makes is a great opportunity for vacation, too.
The opening-night party took place aboard the USS Midway, a Naval aircraft carrier! How cool is that!
Here, on the 4-acre flight deck, you can enjoy San Diego panorama and talk to people.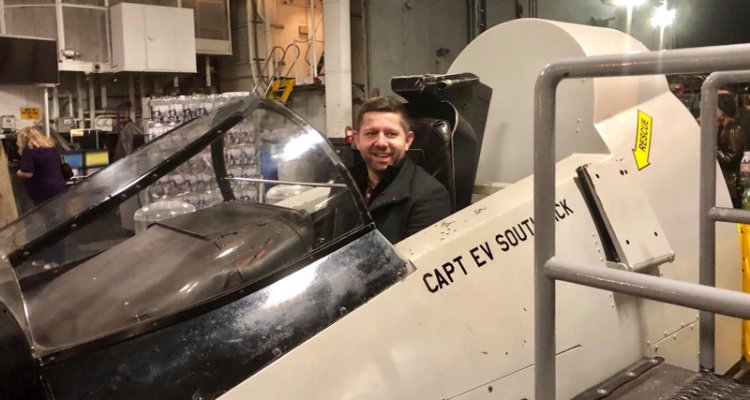 Mike, the CEO, at the controls of a jet fighter. Ready to roll.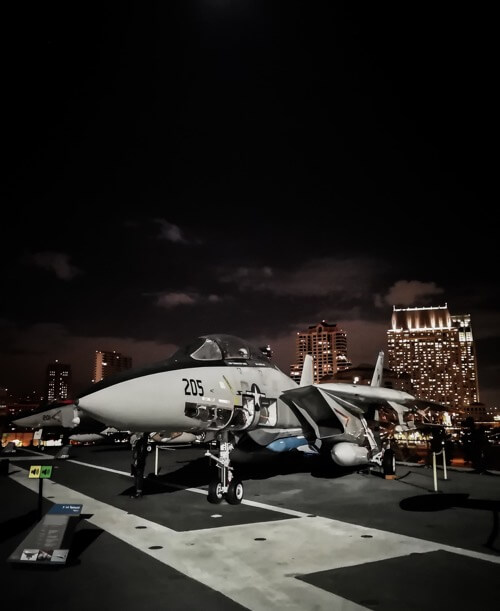 F-14 Tomcat with the San Diego Panorama in the background.
Social Media Buzz
Since Social Media Marketing world is the biggest conference about digital marketing out there, so it generates a huge social media buzz.
Let's have a look at some data from our social media monitoring tool.
We've been closely monitoring the conference official hashtag, #smmw18, along with smmw and smmw18.
Here's what we've got.
Volume of mentions
We're gonna have a look at the volume of mentions within the week of the conference, between February 28th and March 4th.
Over this time span of seven days, the conference was mentioned 29 155 times using either #SMMW18, smmw, or smmw18.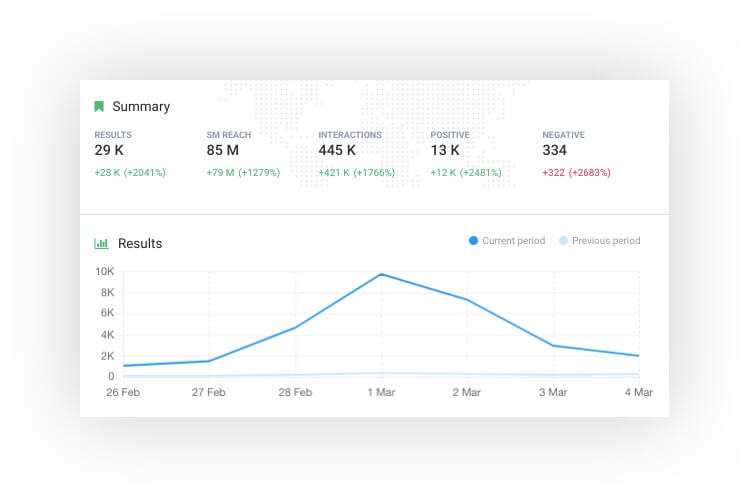 When it comes to the sources conversations, social media lead the way:

The majority of social media content using #SMMW18 comes from Twitter and, in the second place, Instagram.
Social media reach
These 29 155 mentions generated a social media reach of 85 393 067 users.


The most influential authors
Top five most influential social media profiles talking about #SMMW18, SMMW, or SMMW18 belong to:
Ryan Foland.
Social Media Examiner (the conference's organizator).
Hootsuite.
Mari Smith.
Tamara McCleary.
Neal Schaffer.
Madalyn Sklar.
Christopher Penn.
iSocialFanz.
Guy Kawasaki.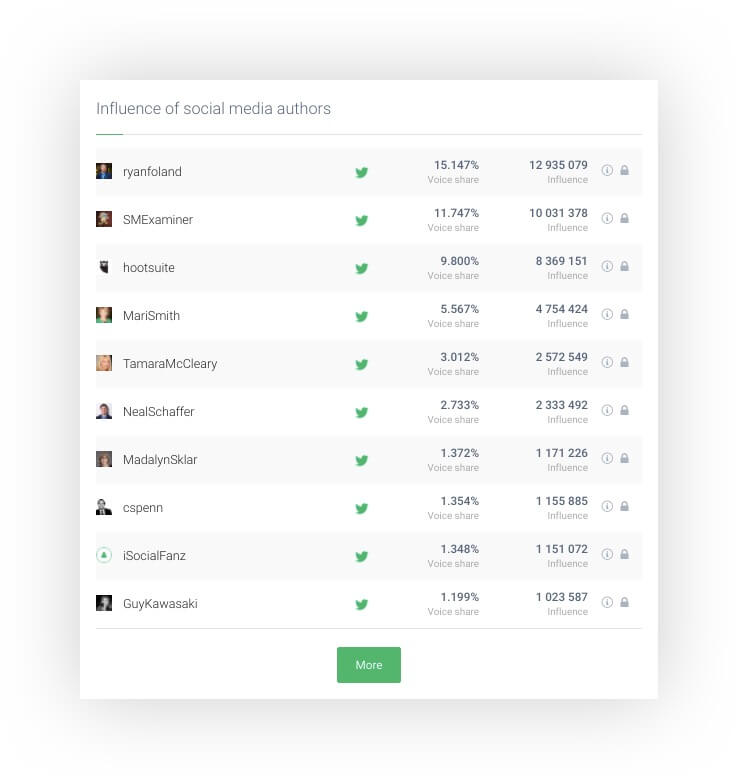 The most active authors
Here's the top ten social media profiles that used the hashtag most often:
Holly Cheesman.
Christine Gritmon.
Michele Secondo.
Chris Strub.
Ryan Foland.
Kelly Noble Mirabella.
Ai Addyson-Zhang.
Dan Gingiss.
HeyOrca!
Katie McDonnell.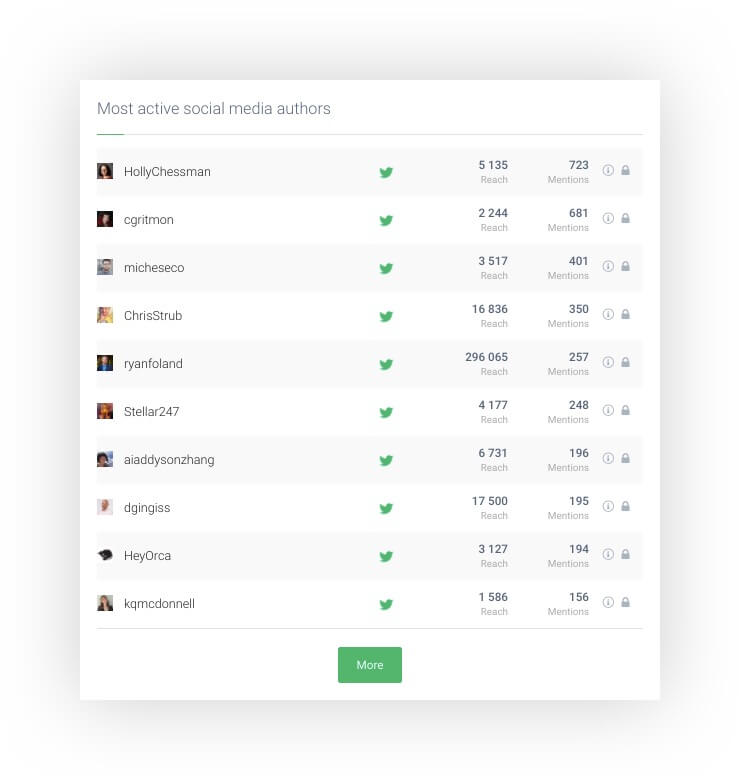 How did we like Social Media Marketing World?
I think it's best if you hear about it from our CEO, Mike.
I was reluctant to come to SMMW. We had a poor experience with a previous conferences we exhibited. I was reluctant to come to Social Media Marketing World Conference. We had a poor experience with a previous conference we exhibited. I've never been more happy to be wrong. SMMW is the best conference I've ever attended and exhibited on. With almost 5000 attendees and around 25 exhibitors, we've had a really good flow of potential customers coming by our booth. Moreover, SMMW is the best place to build relationships with influential marketers from all over the World. We've met fantastic people and participated in valuable keynotes. A truly inspiring event I can recommend to anyone working in Social Media / Marketing space.
Social Media Marketing World was good to us. We talked with the biggest names in the game and sparked their interest in our social media monitoring tool.
For us, it was also a huge opportunity to shake hands and talk to influencers from our data-based Top 100 Digital Marketers 2018. By the way, have seen it?! You can get it for free here.
Even the one and only Guy Kawasaki was pumped about our report!
Also, we connected with Larry Kim who was interested in the methodology behind the report and scheduled a call with our data analyst, Bauman!
Here's Magdalena and Amy Landino.
And you?
Have you been to Social Media Marketing World? Would you like to attend it? Have any questions about the conference? Feel free to ask about anything!