#SocialRecap 16: How Alex Jones Inspired a Viral Twitter Block List, New Facebook Live Updates and MORE Social Media News!
In the last #SocialRecap, we looked at rising trends in voice tech, including: the addition of voice messaging on LinkedIn, the ability to schedule routines in Google Home, and the integration of voice search + voice control in BMW's latest collaboration with Alexa.
This time, we're taking a quick peek at the development of voice shopping – before running down the top social media news of the week, which includes:
A certain 'block list' gone viral (thanks to a technical loophole on Twitter).
How Google has been found to continue tracking your location history – even after you've turned it off.
And several key feature updates coming soon to popular tools and platforms (like Facebook, Instagram, Twitter, and Spotify), which means connected apps will need to make some updates and your trusty digital strategies may also need a nip and tuck.
Turn up the volume and hear about recent social media news in #SocialRecap 16 on YouTube:
OR, scroll down to read up on the latest social media updates instead. Now, let's start with voice shopping!
1. Voice shopping sales predicted to reach $40 billion by 2022 – from $2 billion in 2018
Voice shopping is said to have been on the rise for the past 2 years, since Amazon came out with Alexa in 2016. However, recent research indicates that most of these voice-activated smart speakers are actually being used to create shopping lists instead of making actual purchases.
A report from news site The Information showed that just 2% of devices with access to Alexa have been used to make purchases, and from that 2%, only 10% have made repeat purchases.
Experts have predicted voice search sales to reach $40 billion by 2022, but that's a pretty big leap considering it's almost the end of 2018 and sales have reached a meager (comparatively speaking) $2 billion so far.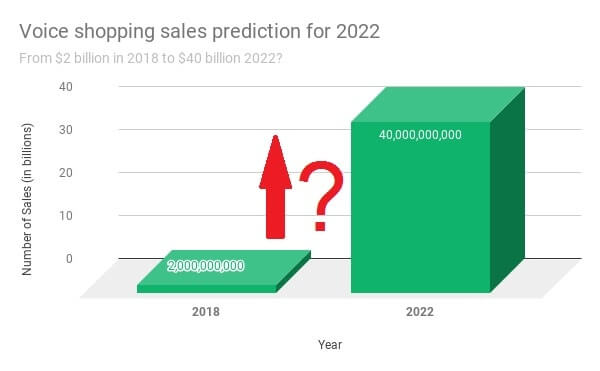 Predictions may be influenced by the growing number of companies investing in voice shopping, such as Google and Samsung – also counting on the further development of voice shopping technologies.
A recent survey conducted by HubSpot on 500 Internet users across the US & UK saw that nearly half of these users have never made a purchase via voice shopping, and about 20% don't even own a voice shopping device.
In a similar survey, when participants were asked what they used their smart speakers for, half of them didn't use smart speakers at all, while 12% said they used it to check the weather.
And in a smart audio report by NPR and Edison, the overall top 3 uses for smart speakers were: to control household devices, add items to a shopping list, and add activities to a to-do list.
Voice technology is definitely a growing trend as we've seen from BMW, Alexa, Google, and even LinkedIn, but for now, it's more rooted in voice search or voice-activated commands instead of voice shopping for direct purchases.
2. Block list tool goes viral after Twitter loophole lets Infowars' Alex Jones continue to tweet from suspended account
Chances are, even if you're not a fan, you've probably heard of InfoWars and its colorful host Alex Jones.
Well, the host and conspiracy theorist (who was also behind PizzaGate, as well as widely propagated claims that the Sandy Hook tragedy was fake news supported by crisis actors) has recently stirred up quite a commotion on Twitter, even causing a 'block list' with his name on it to go viral.
After getting banned from platforms like Facebook, YouTube, Spotify and more – due to angry public backlash from his highly controversial discussions – Twitter eventually followed suit and hit the Infowars host with a lenient 1-week suspension. However, during this suspension period, users were still seeing Tweets from Jones' account. Evidently, tweets that have been scheduled in advance (prior to a suspension) will still be published during the suspension.
Seeing this loophole in action prompted Shannon Coulter, co-founder of Grab Your Wallet, to create a block list that could be installed to block tweets from Alex Jones, as well as tweets containing advertisements from a number of Fortune 500 companies.
The block list tool has gone viral, having already been downloaded by more than 50,000 Twitter users.
3. 95% of fake news shared on social media by Russian 'Internet Research Agency' found to originate from US-based news site Truthfeed
Another huge concern for Twitter is online DISinformation, having suspended over 58 Million Twitter accounts by the end of 2017. Most of these accounts were connected to the Internet Research Agency, a Russian propaganda agency in St. Petersburg.
In 2016, the Internet Research Agency cooked up and served a hungry public staggering amounts of disinformation during the presidential campaigns. In 2017 (which saw the indictment of the propaganda agency plus 13 individuals for interfering with the presidential elections), content from TruthFeed already accounted for 95% of the Internet Research Agency's Twitter activity.
TruthFeed is a US-based news site that specializes in hyper-partisan, clickbait articles, such as the factually INcorrect "Refugees with Tuberculosis are Interviewing at Starbucks" or "The Liberal Left has Lost Their Minds and are now Killing Their Neighbors for Supporting Trump".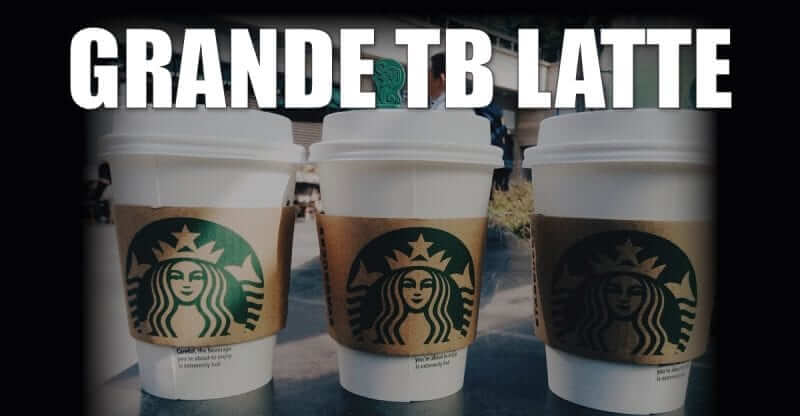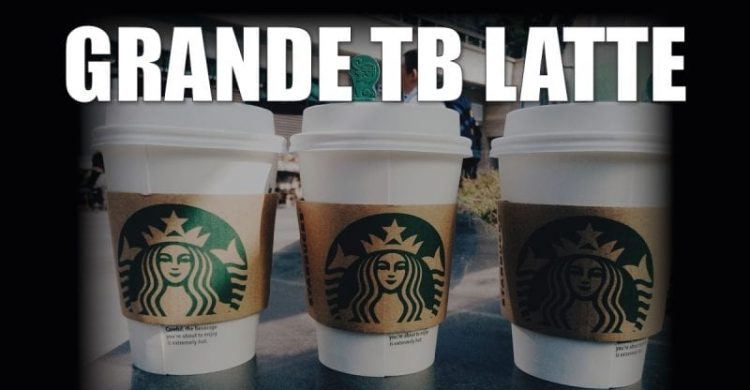 Deeper investigations have revealed that most of the fake news getting retweeted by fake accounts from the Russian Internet Research Agency, had actually been fabricated domestically by TruthFeed, at least by the time 2017 rolled around.
4. Twitter API undergoes significant changes – social media apps like Tweetbot losing key features
And in an effort to enhance security, Twitter has recently made a series of changes to its API. Changes include a delay in push notifications for mentions & direct messages, disabled timeline streaming via Wi-Fi, as well as disabled push notifications for likes, retweets, follows and quotes. Unfortunately, while necessary for security, these changes have caused apps like Tweetbot, widely used among iOS fans, to lose some key features.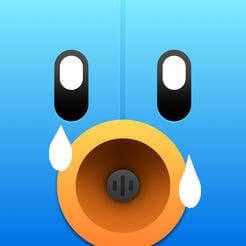 Now, a few noteworthy updates from Facebook:
5. Facebook Birthday Fundraising tool has raised $300 Million in just ONE year
Facebook "Birthday Fundraisers" have only been around for a year, but benevolent Facebook users have already raised over $300 Million Dollars! Organizations like St. Jude's Hospital, the Alzheimer's Association, the American Cancer Society, and the ASPCA are among some of the top beneficiaries from Facebook fundraising.
Not all of Facebook's features have been so well-received, as we can see with the complete removal of Facebook Trends, but Facebook fundraising is here to stay. Seeing its success, Facebook has developed fundraising features like the ability to match donations, make recurring donations, add organizers to a Facebook fundraising event, and they've also waived associated fees.
6. VidPresso staff & tech acquired by social media platform Facebook – are interactive tools coming to Facebook Live?
New interactive tools for Facebook Live may also be in the near future for Facebook. Having just partnered up with VidPresso after acquiring its staff and technology, it looks like Facebook users might be getting access to some new interactive features on Facebook Live.
VidPresso is known for creating tech that lets users add comments, polls, and other interactive content to Live videos, which is the ideal complement to Facebook's push for Live engagement.
7. Facebook isn't giving up on news – it's currently testing a new 'breaking news' feature
Another side of 'live' is, of course, live news. Facebook isn't really your typical source of 'live' or 'breaking news' – this is much more Twitter's speed, but they're trying to change this with the new 'breaking news' tag. This is a tag that lets users follow updates on certain news stories in Facebook, with the option to view updates for each story in chronological order. It's currently being tested in the US, Australia, Canada, Great Britain and India with a small handful of publishers.
8. Instagram gets personal – poll stickers now available in direct messages too (FYEO)
And Instagram is starting to get personal! The Instagram poll sticker has been available in Instagram Stories since October, but now – you can create a more private poll and send it to select individuals or groups through Direct Messages. This allows Instagram users to interact on a more personal level with relevant audiences instead of polling the general public about topics that they might not understand or have access to.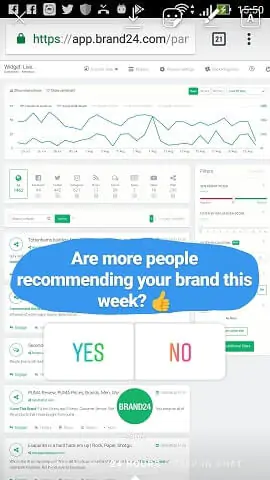 How to make a poll on Instagram – and share it via Instagram Direct Messages
Select the person / people that you want to poll.
Take a picture or select an image that you want to use (remember: "polls" function like stickers, so you have to have something to stick it on).
Tap on the 'sticker' icon.
Select the 'poll' sticker. Enter your question. Position the sticker where you want it to appear on the image.
Tap on 'send' and have your personally selected audience partake in your Instagram poll!
9. Spotify may allow ALL users to skip video and audio ads soon
Some fairly common inquiries regarding Spotify are: how to block ads on Spotify or how to get rid of ads on Spotify.
So, it's not a total surprise that Spotify is potentially working on a new feature update… about skipping ads. The popular music streaming service may soon be making its users very happy by giving them – ALL of them – the option to skip all video and audio ads with a new 'Active Media' feature. Advertisers would only have to pay for ads that have not been skipped, and this would be available to both users with paid accounts and free accounts.
Although it might seem like an unusual move to make this available to free accounts, it's also the perfect opportunity for Spotify to gather data and significantly improve both user and advertiser experiences. They'll be able to find out what their listeners prefer, and use this data to help their advertisers increase ad consumption by delivering more personalized advertising.
10. Google has a dark side – and it continues to log your location history even after you tell it to stop!
And a closer look at how Google seems to always know where you are, reveals a bit of a dark side. Google has been found to continue recording your "location history" – even after you tell it to stop. Apparently, when you turn off your location history, certain services from Google will continue logging your location.
Google is far from the only company to implement "Dark Patterns" in its UX design (dark patterns are little tricks in the way that user interface is designed to confuse users into doing things they wouldn't normally do, like make a purchase or give away private information), but with recent heightened awareness over user data security, consumer trust has become increasingly intertwined with company transparency.
Google does vaguely mention continued location tracking after turning off your Location History. This information can be found by clicking on the "Learn More" link when you go to "turn off" your location history, but it conveniently fails to mention where you can go to really turn off location tracking – for ALL location services.

It is possible to turn off continued location tracking by Google Location Services in your Web & App Activity setting (shown below), though information about where and how to do this from Google itself seems to be somewhat lacking in transparency.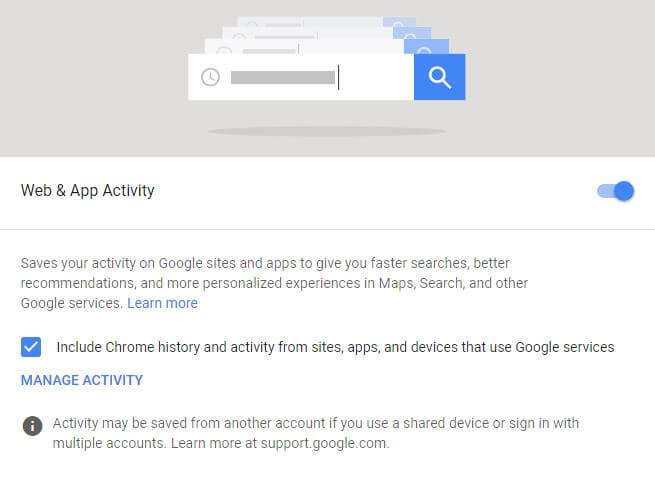 Stay on top of key changes in social media & digital marketing
Keep up on new developments in all things SMM inside the #SocialRecap – and make sure your social media strategies are ready for upcoming changes and updates to the social media tools and platforms you use.
Get your social media news the way YOU want it:
Recommended for you:
Are there any other topics or tools that you want to see in the #SocialRecap? Let us know and we'll dig into it for you.
Tweet us or comment on any of the FB, YT or SoundCloud versions mentioned above – we'll be listening!