A consistently highlighted benefit of Brand24 is its impact on optimizing the time spent pulling data from the web. Thanks to the artificial intelligence behind our tool, tracking mentions is highly streamlined and requires much less time and energy from the user. When asked about the most significant benefit of using media monitoring, Aleksandra points out the positive impact on work efficiency. What features of the tool contribute most to this?
E-mail notifications
E-mail reports show a snapshot of the most relevant mentions along with some key indicators. They come in handy when a user needs a quick summary of what is being said about them on the internet but doesn't want to or can't log into the tool daily. Notifications are alerts based on selected filters and inform about the most critical events in the project space. For Aleksandra and her team, this is a huge convenience.

Mobile app
Brand24 is available for download on your phone (for both Android and IOS). This feature is especially useful for people who want to keep an eye on and know what's happening in the project without sitting at a computer around the clock. At Marken, Aleksandra uses the app because she knows that the internet never sleeps, and monitoring what is being said about a brand on the internet is time-consuming.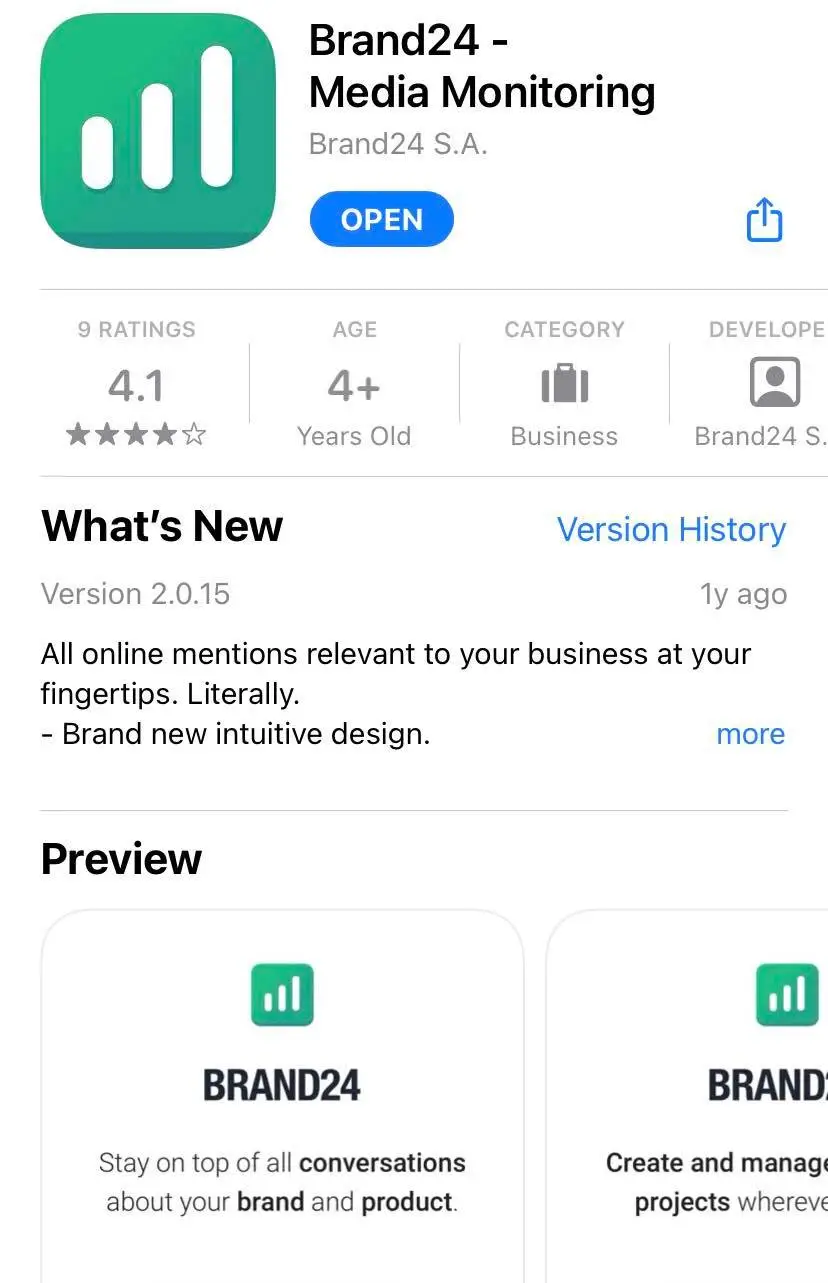 Tool's intuitiveness
As a marketer by trade, Aleksandra must be familiar with all marketing tools that are useful in her work. She can describe some as more, and others as less intuitive, but in the case of Brand24, she has a clear stance – everyone will immediately understand what it's all about. It was easy for her to figure out how to use the tool right from the start – the tool is super user-friendly, and all the features are easy to navigate and access..
Assistance from the Brand24 team
However, if help with a more complicated project is needed, the Customer Success team is there to offer their expertise and is happy to help with integration. We will do our best to make each user feel satisfied with the project, and resolve all their doubts. 
We were delighted when, during the interview, we asked about possible improvements to the tool and got a response from Aleksandra: "For me, the tool is perfect, and I'm happy to share my thoughts, as the contact with you is also top-notch."