5 Social Media Marketing Apps to Get Comfortable with in 2017
December 22, 2016 ・ 4 min read
Social media marketing is evolving to include high-tech solutions and highly-defined tactics to reach and engage niche target markets. In 2017, more businesses will adopt social media marketing apps, and rework their marketing strategies to increase effectiveness and efficiency.
As a social marketer, having a set of apps that cover your basic responsibilities can help you improve your results while saving time and effort on the menial work that you would otherwise have to do. Social marketing apps can:
Boost your productivity and save you time
Give you invaluable feedback and help you refine your strategy
Help you maintain a record of your work for future reference
Maintain consistency in your work
Increase the effectiveness of your outreach efforts
Here is a list of five complementary social media marketing apps that can change the way you market:
1. SimplyMeasured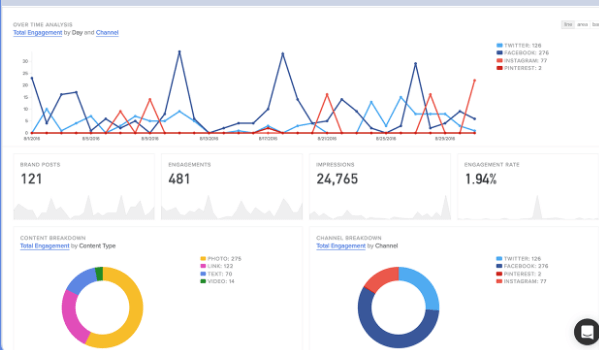 According to Jayson DeMers, data visualisation will gain prominence in 2017 and so will the necessity of solutions in that space. SimplyMeasured is a social media analytics tool that can help you visualise your social marketing efforts and make more informed strategic decisions.
The app gives you analytics across multiple social media platforms – Facebook, Twitter, Instagram, LinkedIn, Pinterest and YouTube. It lets you unify your stats across platforms, so you can get an overall picture of your marketing efforts. It also allows you to benchmark your stats against competitors', and analyze your performance from the audience perspective so you can see what works with them and incorporate that in your strategy.
2. Brand24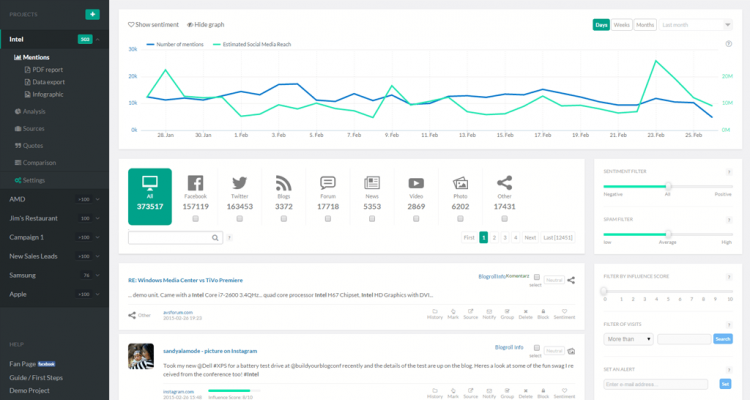 Global tech giants like IBM have invested huge amounts of money in social listening because it is one of the key factors in deciding your success on social networks. Over 350,000 tweets are sent out each minute (Source: Internet Live Stats). How do you find the conversations that you should be a part of?
Brand24 is a social media listening tool that captures mentions of the words you are interested in. The app reports it to you via email and notifications, and has visualisations to make data interpretation easy. The app also sorts mentions by sentiment, helping you prioritize responses. You can set up multiple projects and benchmark your social media mentions against your competitors.
[mid_banner]
3. DrumUp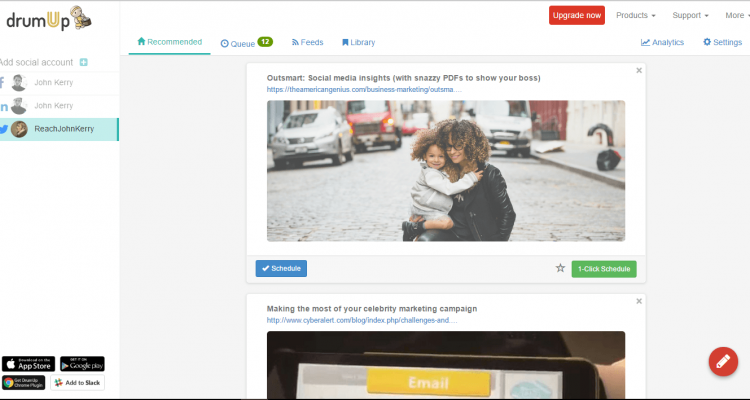 Marketing automation will go mainstream in 2017. 91% marketers are convinced that it is an essential part of social media success (Source: Marketing Automation Trends Summary Report).
DrumUp is a social media management and content curation app that lets you curate content for your social media pages, and manage all of your content on one platform. You can choose from different scheduling options like one-click schedule, repeat schedule and automatic schedule to post to your social pages. The app also lets you store content on an in-built library, attach RSS feeds to source content and access analytics to analyze and refine your content strategy. The app allows you to work in teams with its multi-user access. It also helps you amplify your content by promoting it or running your own social employee advocacy program.
4. GetResponse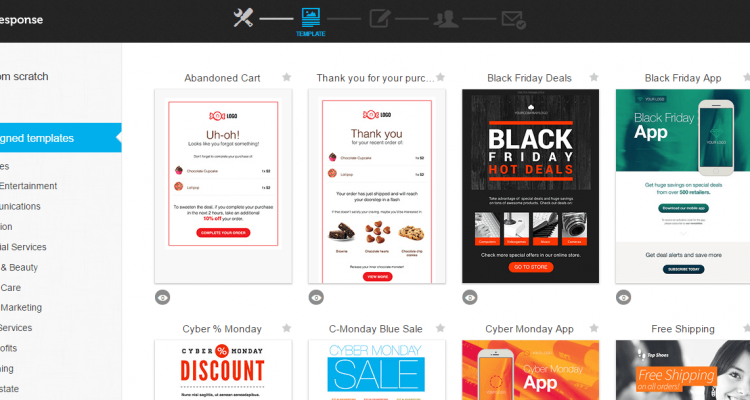 If you run email marketing campaigns, GetResponse can be very useful to you. The app simplifies email content creation by letting you choose from a wide range of templates that you can plug your content into and use.
The app also offers email scheduling, segmented email list targeting and analytics to study the effects of your marketing campaigns. The analytics include open-rates, click-through rates and other insights. You can also A/B test different versions of email marketing campaigns to determine what works best with your audience. An interesting feature is the multi-user access that lets you create and run email marketing campaigns in teams.
5. Canva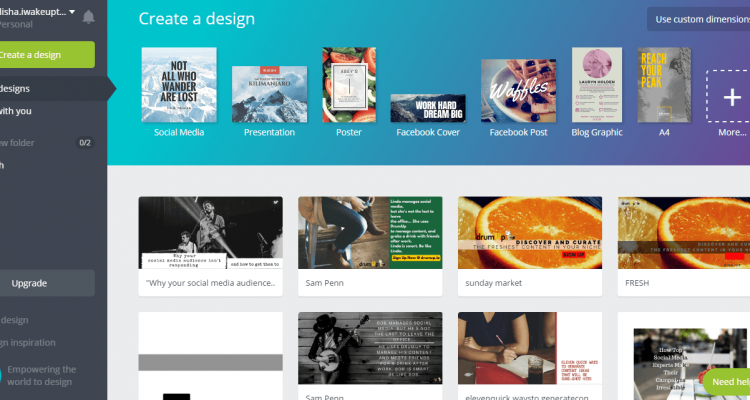 Internet users' attention spans have been on the decline, and targeting them with purely text is not a very sound strategy. Social media platforms are also slowly focusing on making visual content more prominent. Facebook requires your ads to be 80% visual, Twitter's image to text ratio continues to be on the higher side even after the recent changes. This is certain – visual communication will continue to become more and more important.
Canva is one of the graphic design tools that works with the drag-and-drop method. You can choose from a range of canvas sizes, pick a pre-designed backdrop and quickly put together a professional looking image that you can use to catch social media users' attention.
By adopting a complete set of social media marketing apps, you can streamline your marketing effort and push your goals to achieve more. All that it takes is an initial investment of time in learning to use the apps, and a strategy that incorporates them.
Author Bio:
Disha Dinesh is a social media and content marketing enthusiast who writes extensively about small business marketing at DrumUp.io.