16 Cyber Monday Marketing Deals You Missed on Black Friday
November 26, 2021 ・ 7 min read
Cyber Monday is the perfect time to buy things at a discounted price. If you missed out on Black Friday, don't worry! There's still plenty of time for you to take advantage of these fantastic deals and save money. We've compiled a list of our favorite marketing-related offers that will help your business succeed.
From marketing, SEO, social media, landing pages to email marketing, and pop-ups, below you can find a couple of our partner tools that celebrate Cyber Monday.
Table of contents:
---
Brand24
With Brand24, you can monitor the media landscape and see what people are talking about. You'll be able to track trends in your industry or niche market more efficiently than ever before!
You won't have any trouble knowing where all these conversations about your product, brand, or even competitors occur across many platforms such as blogs, forums, review sites, social media, newsletters, podcasts, and videos.
Apart from typical media monitoring features, the tool offers plenty of analytics, for example:
Sentiment analysis
Social media reach
Volume of mentions
Volume of engagement
Trending hashtags
Reporting
That's not all! You can try it out for free for 14 days. No credit card is required.
Deal: 50% off of any plan for 3 months.
Validity: 26.11 – 29.11
SocialPilot
SocialPilot is a comprehensive social media marketing tool that helps digital marketing professionals, teams, and businesses automate their social media management activities. It helps marketers at every step – right from scheduling and publishing posts on their profiles to analyzing their posts' performance.
Deal: 25% off on all the annual plans.
​​Validity: 22.11 – 04.12
Premio
Premio's WordPress plugins consist of clean-coded and high-performing plugins to grow your business.
Chaty – A customizable WordPress chat plugin to connect with customers through their favorite messaging channels
Folders – Keep your website pages, files, and media organized
My Sticky Elements – Create an engaging sticky sidebar with social media widgets, contact forms, and more.
MyStickyMenu – Make your top bar sticky even when the visitor scrolls through your site.
Subscribe Forms – Generate more leads and email subscribers. Sync to some major email platforms for seamless conversions.
Stars Testimonials – Highlight customer reviews to influence visitor purchase decisions
WP Sticky Sidebar – Create a sticky sidebar with engaging contact forms and social widgets.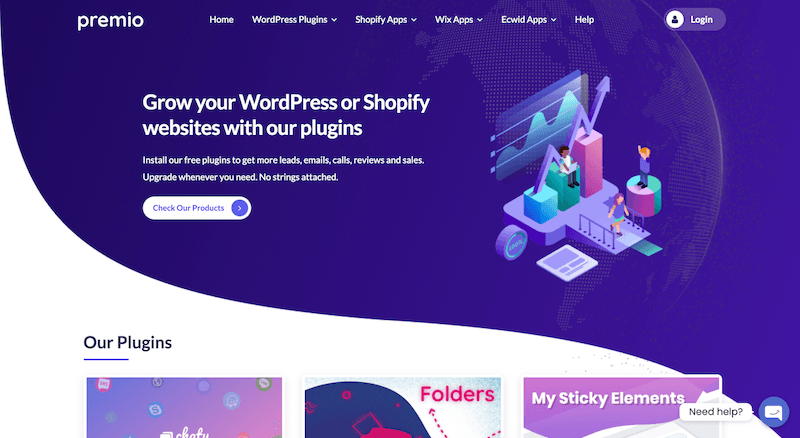 Deal: 40% OFF on all Premio WordPress plugin plans (Coupon code: PREMIO40BF)​​
Validity: Until December 4, 2021
Make beautiful online quizzes, polls, and surveys that engage and convert. Packed with features and customizations that will give your audience an entertaining experience while giving you a chance to learn more about them. Super easy to create and share. Whether you use a template or start from scratch, your quiz can be up and running in minutes.
Deal: Get 25% off any plan for a lifetime (Coupon code: 25PerBF)
​​Validity: Until December 5, 2021
nTask
nTask is a robust project management software used by teams to get work done productively.
The software offers 10 different modules of features that serve as the perfect recipe for simple to complex project completion. It brings all your project teams and department on the same page, and help achieve the organizational goal in a timely manner.
Deal: $29 OFF on Premium and Business annual plans.
​​Validity: Until November 29, 2021
CallPage
CallPage is a conversational marketing software that helps to turn website visitors into sales calls, instantly. The #1 Callback Automation for your website that helps you connect with buyers faster. Use CallPage and provide immediate free phone callback to your leads in 28 seconds.
Deal: 50% of all on annual plans
​​Validity: 29.11 – 30.11
Apploye
Apploye is a time tracking software designed for business owners who want to keep track of their employees' working hours and monitor remote employees. It's ideal for businesses of all sizes and focuses on remote employees.
Additionally, freelancers can track hours worked and invoice clients. It includes features like time tracking and screenshots, app and URL tracking, activity levels payroll and invoicing, reports, projects & Budgets, Task as well as GPS tracking of locations.
Deal: 25% discount on all plans (Coupon code: Cyber-Monday-25)
​​Validity: Until November 29, 2021
SendX
SendX is an easy-to-use and cost-effective email marketing tool for marketers and business owners. SendX takes pride in having one of the most user-friendly interfaces in the industry. SendX offers unlimited email sends with every plan, as well as advanced automation tools, live support 24 hours a day, and best-in-class email deliverability.
Deal: 40% Off on all Annual Plans
​​Validity: 26.11 – 29.11
Landingi
Landingi is a landing page platform for marketers, agencies, and business owners. 400+ landing page, popup, and funnel templates make your marketing campaigns more effective and less time-consuming. Use additional features: A/B tests, tracking, and analytics tools, as well as built-in integrations to optimize your efforts in getting more conversions.
Deal: $240 OFF the Automate or Agency annual plan.
​​Validity: 25.11 – 30.11
ClickUp
An all-in-one tool to manage people, projects, and everything in between. ClickUp allows you to replace various productivity apps with a custom solution and manage everything in one platform.
The tool offers over 100 proprietary features that help you achieve your business goals. You can choose between simpler and more advanced workflows to know what is going on without bothering your teammates.
Deal: Up to 30% off
​​Validity: 26.11 – 29.11
PartnerStack
PartnerStack automates the toughest parts of running a partner program and is designed to help you recruit, engage and empower partners so you can drive predictable, recurring revenue.
That's why both SaaS companies and their partners rate PartnerStack above every other partner relationship management (PRM) platform. Over 400 of the fastest growing SaaS companies use PartnerStack as their full-stack solution to support all of their channel partners: affiliate, referral, reseller, and ambassador.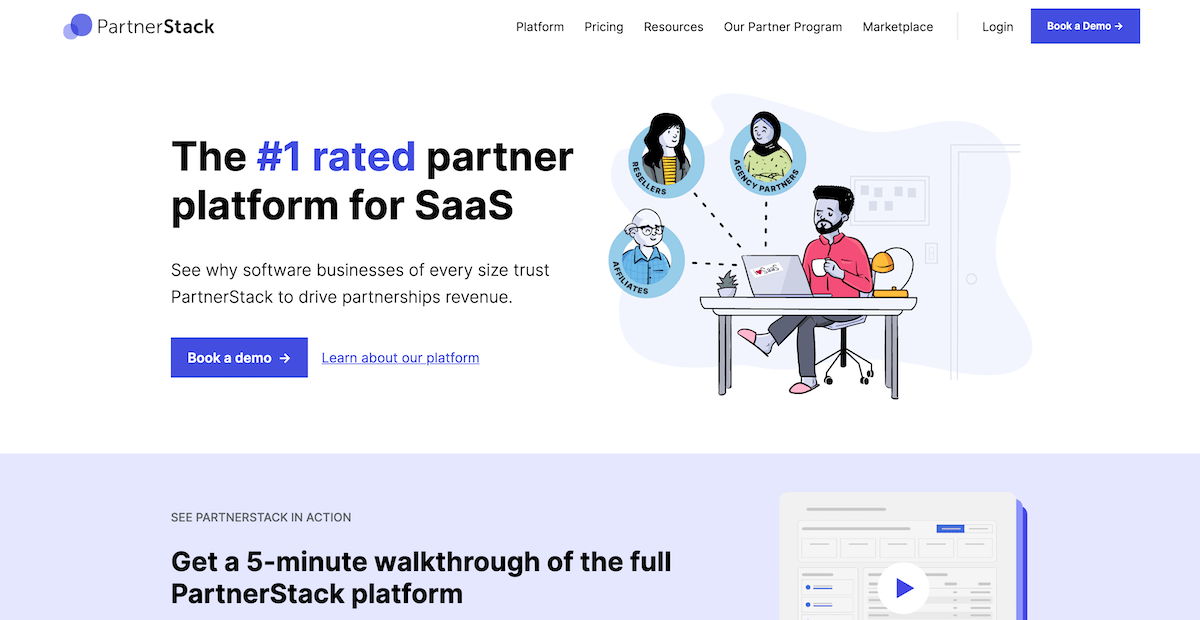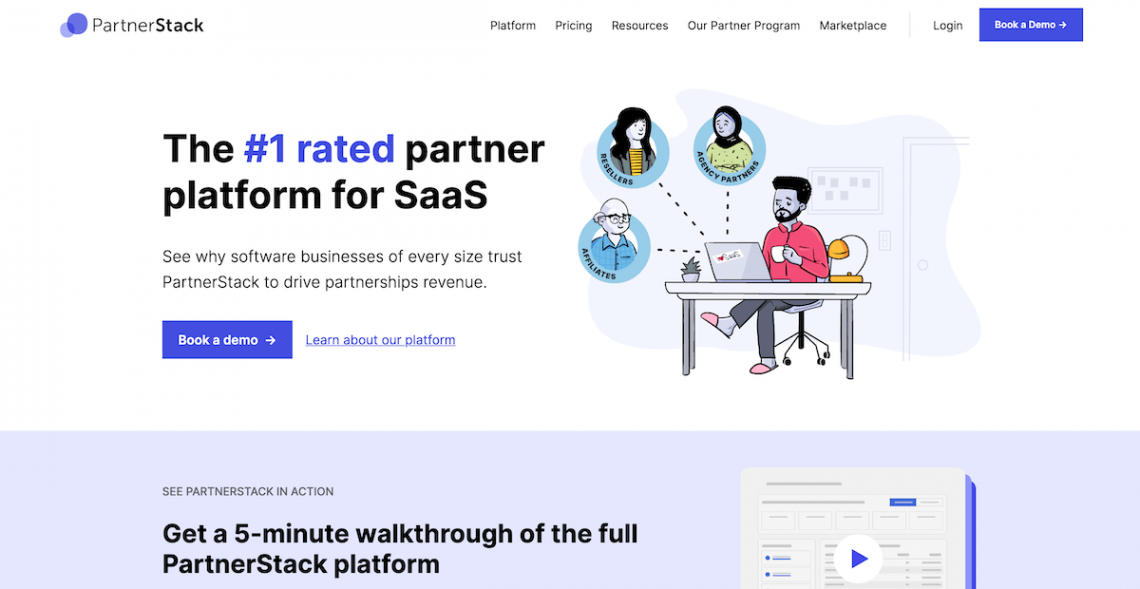 Deal: 15% off PartnerStack
​​Validity: 26.11 – 29.11
Narrato Workspace
Narrato Workspace is AI-based content creation, collaboration, and workflow management software.
Highlights of the software:
Assign, track and manage content tasks
Create content using an advanced content editor with AI compose, readability, grammar, content structuring suggestions and plagiarism checks
Plan and organize content using content calendar, kanban boards and/or folders
Create custom content templates
Generate content ideas through an AI topic generator
Publish on WordPress with a single click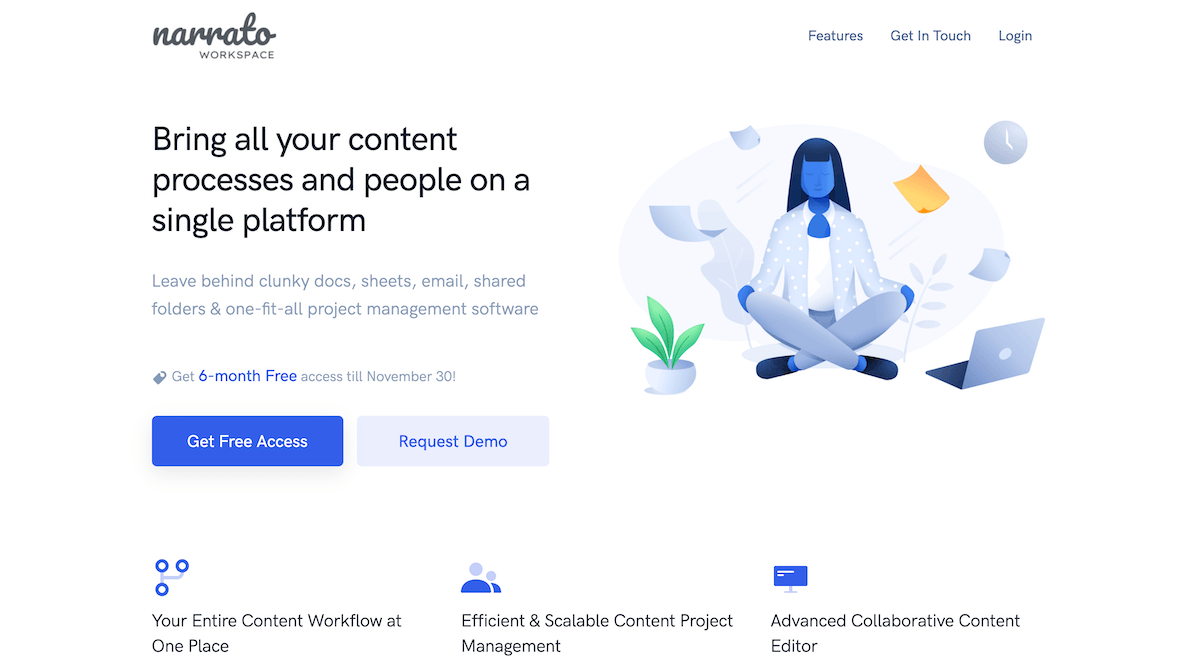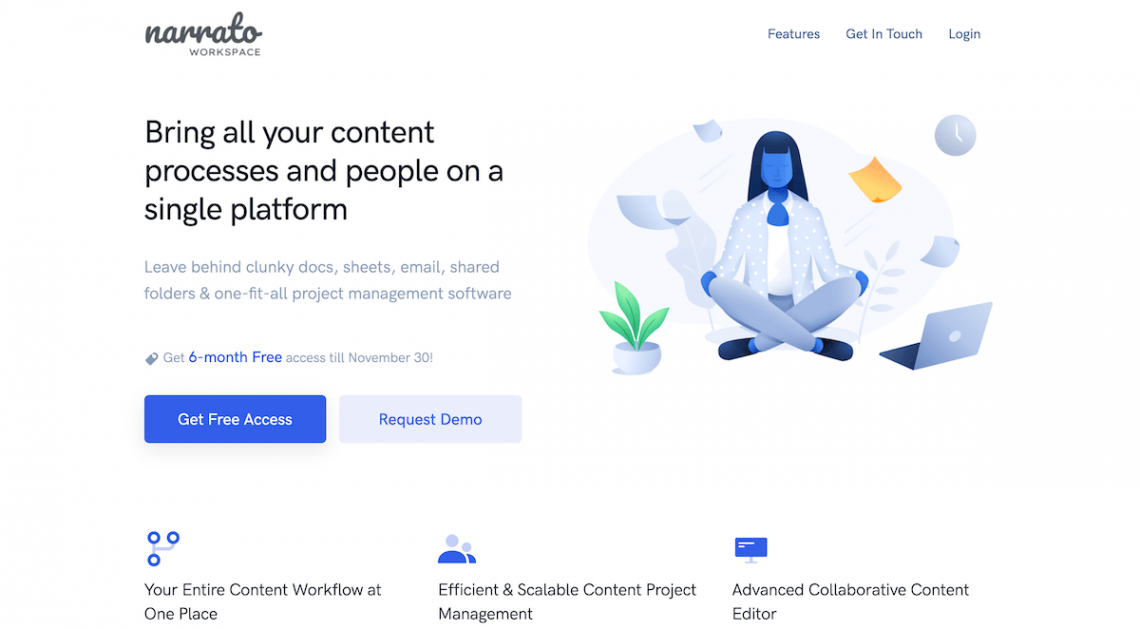 Deal: 6-months of free access to the platform. After 6-months, you can get a heavy discount on your plans, based on team size.
​​Validity: 26.11 – 15.12
Traffit
Have you found hiring took longer than expected? Or maybe it was more expensive? Recruiting is getting harder, and it's time to get the right tools to help.
Traffit is an applicant tracking system to help you find the perfect hires while creating lasting relationships with your candidates. Automate the repetitive parts of your recruitment so you can make more time for human interactions.
Deal: 50% off for 3 months
​​Validity: 26.11 – 29.11
SocialBee
SocialBee is a social media management tool that supports posting across the following platforms: Facebook, LinkedIn, Twitter, Instagram, Pinterest, Google My Business, and TikTok.
Its top features are the Canva integration, customizations for all your posts across different networks, a calendar for your posting schedule, recycling options for evergreen posts or expiring options for time-sensitive content, social media analytics, and URL shorteners integrations.
Offer: 30% off for 3 months on any tool plan (Discount code: SOCIALBEEBF21)
​​Validity: 26.11 – 29.11
Wishpond
Wishpond is the all-in-one marketing platform that helps you increase sales and generate more leads. You get access to hundreds of templates designed for small businesses from eCommerce to fitness studios. Create beautiful landing pages, high-converting popups, easy-to-use forms, and drive engagement with viral social contests.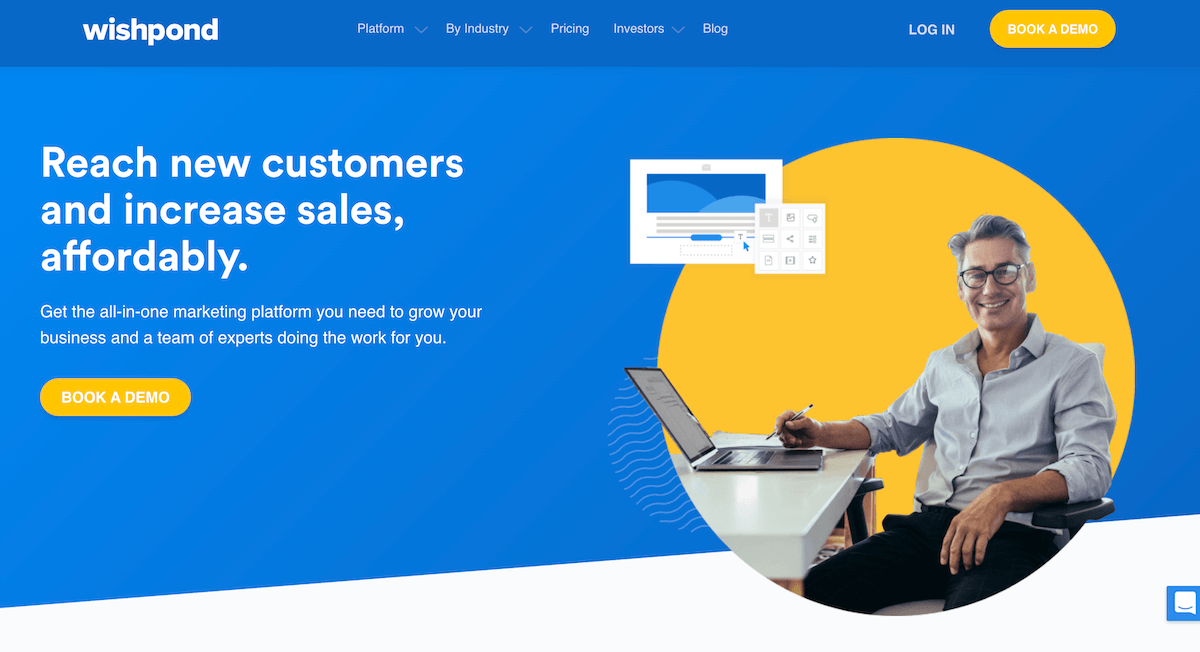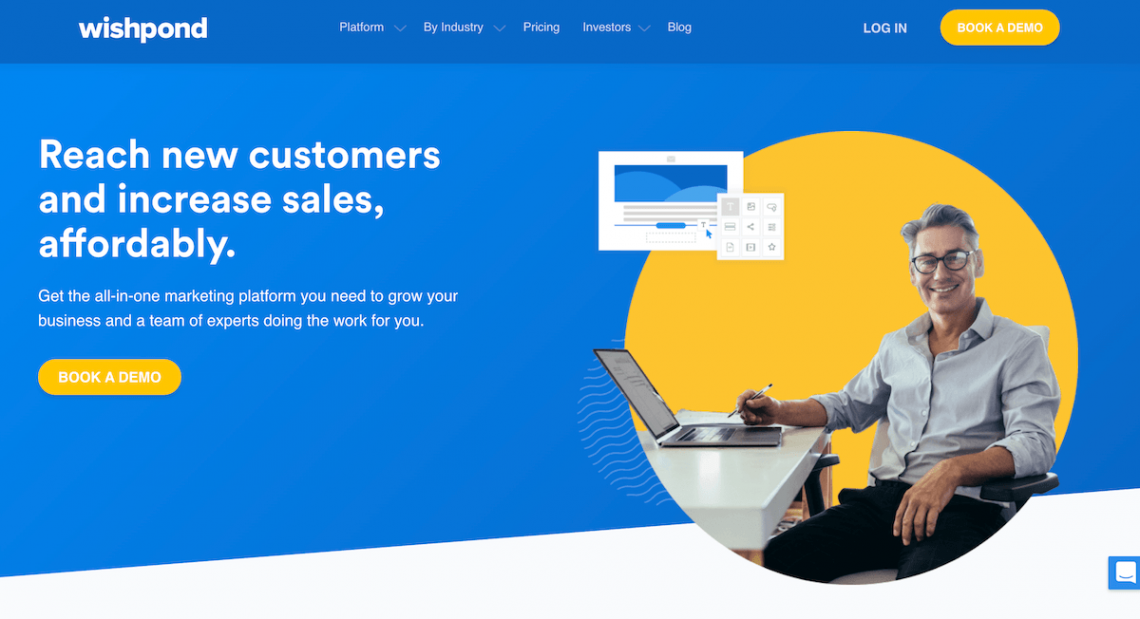 Deal: Unlimited Design Services and Wishpond All-in-one Marketing platform $399 for the first three months.
Validity: 26.11 – 15.12
TimeCamp
TimeCamp is a time tracker for teams. Accurate timesheets and detailed reports allow you to improve your projects' profitability, track your employees' performance, and collaborate in your team and with your clients. Its automatic real-time tracking features make TimeCamp an all-embracing centralized system for project management. Integrate TimeCamp with your favorite apps to get the most out of your team or freelance work!
Deal: 25% off lifetime. In order to activate the discount on your account reach out to help@timecamp.com.
Validity: November 29, 2021
Wrapping it up
We hope you've found this list of Cyber Monday Deals helpful. We believe that these marketing tools will help you grow your business online!

It's time to start thinking about your marketing strategy for next year! If you are in need of a solid foundation to build on, consider our Brand24 app which is 50% off the first 3 months. This way, you can take advantage of all the benefits that come with using an intelligent social media monitoring tool like ours and save money at the same time.

Get it here – Brand24's Pricing and Plans!