Especially for you, we have assembled a list of 13 best Saas Black Friday deals concerning tools that surely might make your everyday life easier. Today 13 is your lucky number!
Make your marketing more effective with brilliant products at a bargain price. Sounds cliché? But this is exactly what Black Friday is all about! Enjoy!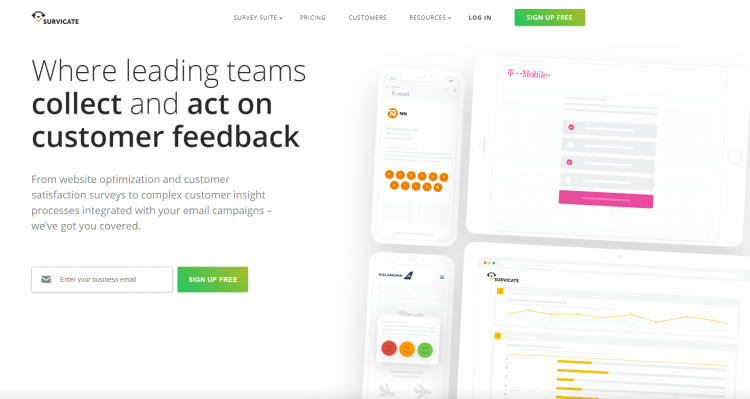 Survicate is a customer survey software and toolkit for gathering actionable feedback. With Survicate you can quickly survey your website visitors, collect insights regarding your email campaigns, and research your mobile app users. Thanks to this tool you can use customer feedback to improve your product and personalization efforts. If you want to discover why your customers fall in love with your company and double down on these factors to accelerate growth definitely check Survicate out!
You can connect survey data to Intercom, HubSpot, Salesforce, and more, which is always good and practical 🙂
Discount: 30% off for the first 3 months
Coupon Code: You will receive an email from Survicate with 30% off for the first three months
How to avail: Just fill in the form and you will be redirected to the sign-up page. Sign up for the free plan, then you will receive an e-mail from Survicate with a discount
Duration: 23 November 2018 only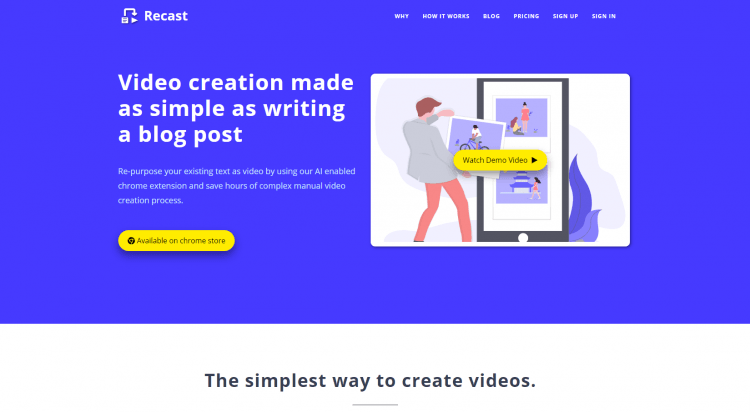 Creating a video is a complex and time-consuming process, but Recast Studio can help you facilitate this process. It's a Google Chrome extension responsible for converting blog posts into videos in minutes.
Re-purpose your existing text as video by using our AI enabled Google Chrome extension and don't bother with complex manual video creation process. All you have to do is install the Google Chrome extension and visit the web page from which you want to create a video. The Recast will summarise the text of the page into a storyboard with the help of AI. You can add more slides and edit existing ones by choosing media from our media library. The last step is about selecting a beautifully crafted theme from our theme library and render your video.
Discount: 50% off for 2 months on PRO plan
Coupon Code: brand24recast
How to avail: Use the coupon code on the payment screen
Duration: 22 November 2018 – 27 November 2018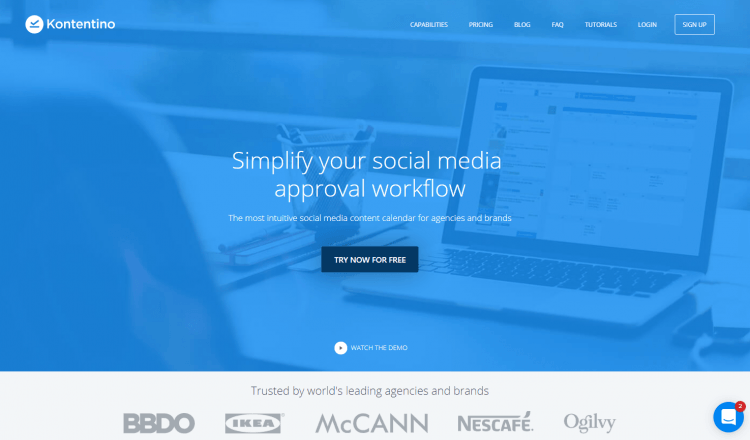 Kontentino is a social media planning and collaboration tool. It enables advertising agencies and their clients to seamlessly collaborate with creating and approving social media content and ads. As a significant result, the quality of content improves and mistakes or fails are avoided when publishing social content/ads simultaneously saving 30% of your time on operational tasks. Moreover, the analytics section puts data in context so that social media managers are able to understand better the performance of the posts/ads when reporting to clients.
Discount: 35% off for an annual subscription
Coupon Code: Brand24Cyber
How to avail: Use coupon code on the payment screen
Duration of the deal: 23 November 2018 – 10 December 2018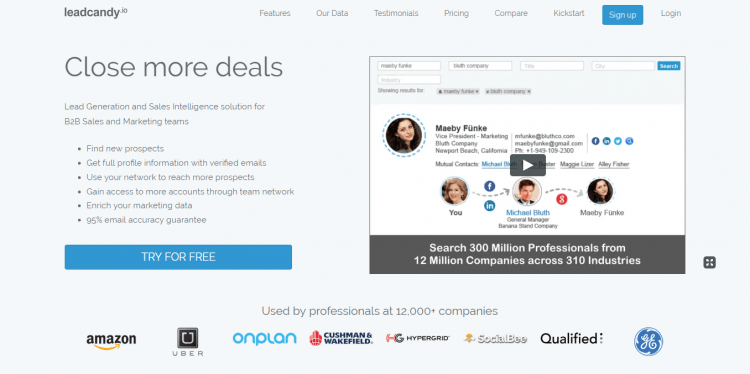 LeadCandy is a lead generation and sales intelligence solution for B2B Sales and Marketing teams. By using LeadCandy you can easily find prospects based on your ideal customer profile and get full profile information with verified emails. If you want to use your network to reach more prospects, enrich and update your marketing data then LeadCandy is a candy for you 🙂
Their database contains 300 Million professionals, 11 Million C-level contacts, 25 Million decision makers and 12 Million companies. Impressive, isn't it?
Discount: 60% discount on an annual subscription, curated lists and email concierge service
Coupon Code: THANKSGIVING
How to avail: Use the coupon code on the payment screen
Duration of the deal: 23 November 2018 – 26 November 2018
OneUp is a social media scheduling tool that allows you to schedule and automatically repeat your posts at set intervals across all your accounts, freeing you from the burden of constantly looking for content to post.
OneUp works with Facebook, Twitter, Instagram, LinkedIn, and Pinterest. Features of OneUp that can make your social media scheduling life easy are:
– Repeating posts at set intervals, such as daily, weekly, monthly etc.
– Scheduling many images at a time from any website you are visiting using the OneUp Chrome extension.
– Auto-posting any time a new blog, podcast, or video comes out via RSS feeds.
– Analytics and customizable UTMs so you can track clicks back to the exact page they came from.
Discount: 50% off any plan for the first 3 months
Coupon Code: BLACKFRIDAY
How to avail: Pick the best plan for you and mention code in the chat
Duration: Must redeem before 1 January 2019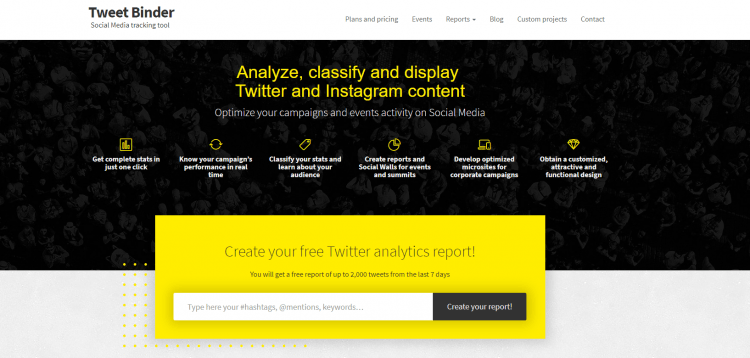 Twitter analytics tool for hashtags and keywords. Tweet Binder provides a complete analytical report on any term or hashtag on Twitter including its economic value and the most influential people. The reports that Tweet Binder provides contain dozens of interesting stats like impacts, reach, engagement and more than 9 users rankings. In a few seconds, the tool shows everything that happened around a hashtag or a term on Twitter and Instagram. And it includes its unique and well-known new metric: the economic value, showing the economic impact of the hashtag in the market. Tweet Binder also has another unique feature that allows the user to classify the Twitter information in binders making the reports even deeper. By creating binders you can analyze how much other terms were mentioned within the hashtag.
Discount: 25% off on any report or annual plan
Coupon Code: No promo code is needed
How to avail: Just click and purchase the plan, the price will be reduced automatically
Duration of the deal: 21 November 2018 – 25 November 2018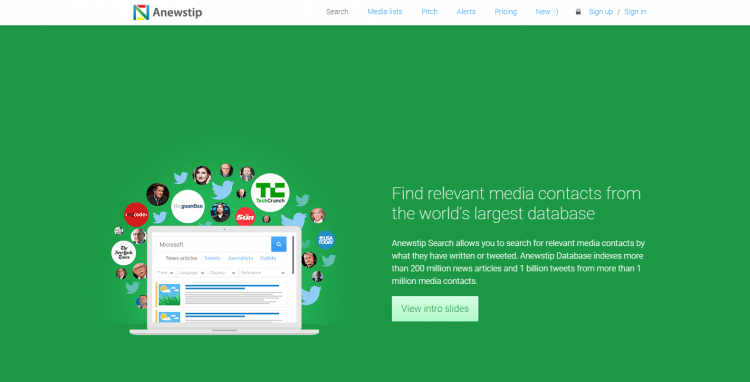 A popular PR tool that can help you enlarge and be up to date with global media contact database. Anewstip helps you with searching for relevant journalists based on their tweets, news articles, location and more. What are other benefits?
– Building relevant and large media lists with few clicks, saving days and weeks of manual work.
-Easier media list managing as you can view the pitch status for each contact in a list.
-Sending personalized individual or bulk pitches right in the platform, and track opens and clicks.
-Monitoring media mentions from news articles or tweets as they happen.
Discount: 50% off the annual subscription on standard and professional plan
Coupon Code: No promo code is needed
How to avail: Just click for chosen plan Standard or Professional
Duration of the deal: 21 November 2018 – 30 November 2018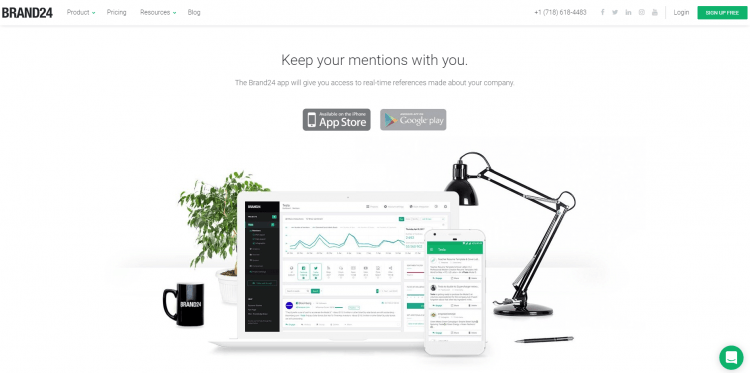 Brand24 is a web and social media monitoring tool. It collects in real time all publicly available mentions of predefined keywords from social media, news sites, blogs, websites, discussion forums and other sources. It's a solid and affordable tool to help you monitor and manage online reputation, track and assess marketing campaigns, track your competitors, get customer feedback, do social selling and more.
To help you make sense out of your online presence, Brand24 provides you with plenty of useful data, including sentiment analysis, social media reach, trending hashtags, locations, most influential sources mentioning your keywords.
Convenient reporting, mobile app and notifications will keep you up to speed anywhere at any time.
Discount: 50% off of any plan for 3 months.
Coupon Code: No promo code is needed.
How to avail: Pick the best plan and enjoy the discount 🙂
Duration of the deal: 23 November 2018 – 26 November 2018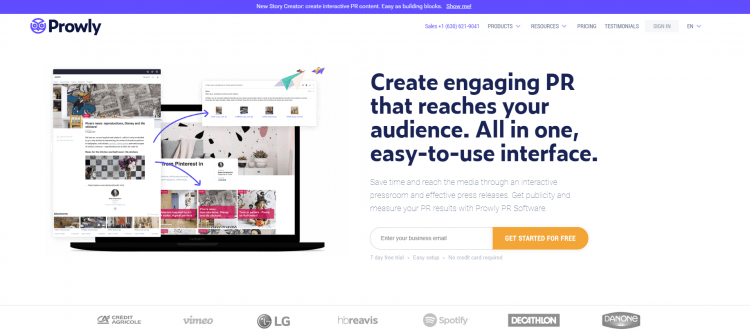 With Prowly you can reach your audience through an interactive newsroom and effective press releases or bylines. Must-have software for every modern PR pro. helping hand in public relations. If you want to send personalized e-mail campaigns and track performance on the go then Prowly is for you! Suitable for all agencies and in-house teams.
Discount: 50% off an annual subscription for 3 months
Coupon Code: B24BF2018
How to avail: Create a free account at prowly.com and select the appropriate plan in the application
Duration of the deal: 23 November 2018 – 26 November 2018
ComeChat is a robust Chat API & In-App Messaging SDK which enables user-to-user conversations on any website or app. It readily integrates with over 92+ platforms and comes with inbuilt monetization, moderation, collaboration, and administration tools. CometChat also comes with a Chat UI kit with a fully customizable source code. Top use cases come from dating, healthcare, e-commerce, fin-tech, banking, e-learning, gaming, social media, and community, enterprise messaging and more. It's definitely good chat integration software for adding real-time messaging – voice, video & text chat to any website or application.
Discount: 50% off for the first 2 months
Coupon Code: TGIBF
How to avail: Use the coupon code on the payment screen
Duration of the deal: 21 November 2018 – 26 November 2018

Iconosquare is an Instagram & Facebook analytics solution that has pretty much everything an Instagram analytics tool might need. From competitor and hashtag performance tracking, through Instagram Stories analytics, to comment's management and reporting. A particularly useful feature that Iconsoquare offers is also the direct Scheduler with built-in, data-driven suggestions for your best time to post on Instagram, allowing you to optimize your posting strategy and see higher engagement on your media.
For Facebook, Iconosquare offers neat reports on community growth, fans' insights, impressions, reach, the best time to post, and much, much more. The analytics solution is available both on desktop and mobile.
Discount: 20% off lifetime discount on any plan
Coupon code: B24BLACKMONDAY
How to avail: Go through the 2-week free trial and then activate the code on the payment screen
Duration of the deal: 23 November 2018 – 14 December 2018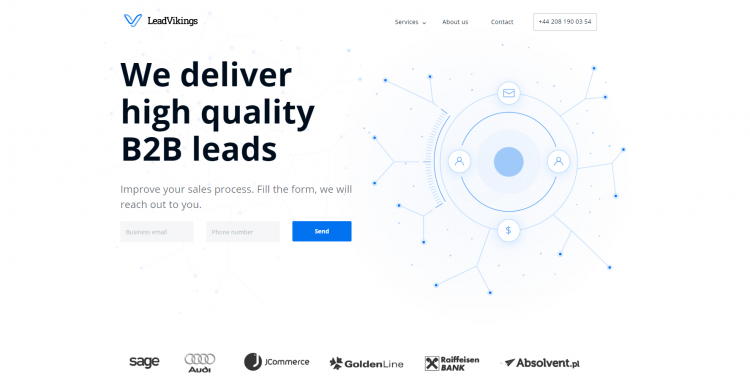 LeadVikings delivers dedicated sales campaigns using lead generation methods like Outbound Cold Email and LinkedIn Automation. They can help you to acquire more leads and expand their businesses on the new markets. By using LeadVikings you can build very personal, short emails, which are delivered to decision-makers from any industry and markets. Zero per cent of sales or marketing, pure personal communication. As a result, during 4-5 weeks cooperation, you can receive 30-100 pre-qualified leads.
Discount: 30% off for any services
Coupon code: GrowthlabFriday
How to avail: Complete the form and LeadVikings support will contact you, then just mention coupon code and enjoy promo 🙂
Duration of the deal: 23 November 2018 – 30 November 2018
Senuto is an SEO analytics platform and know-how consultancy that can help you with planning, optimizing, and monitoring your actions in Google. Senuto Suite main modules are tracking website & competitors' positions, keyword research finding great keywords for you campaign nd tools that help you take control of your SEO campaigns. If you want to get more data and easily improve your search engine ranking through data-driven content marketing don't forget to check out Senuto.
Discount: 40% off for any plan
Coupon code: BFCM18
How to avail: Use promo code on the payment screen after the free trial
Duration of the deal: 23 November 2018 – 2 December 2018
With the passage of time, the discount will be reduced:
27 November 2018 – 29 November 2018 – 30% off – code: AFTERBF18
30 November 2018 – 2 December 2018 – 20% off – code: LASTMINUTE18
---
---