#MarketersTalks: Engagement in Social Media – An Interview with Lilach Bullock
November 30, 2022 ・ 4 min read
High social media engagement – a Holy Grail of every social media marketer. How to achieve and maintain in? We asked a specialist and one of the top digital marketing influencers – Lilach Bullock.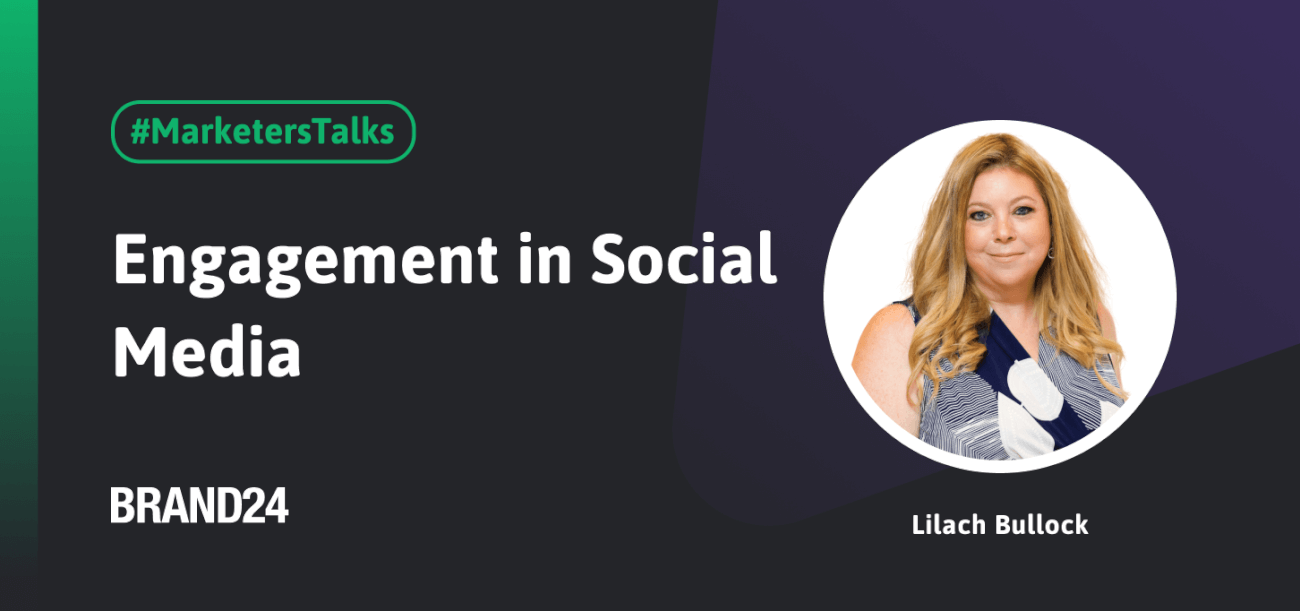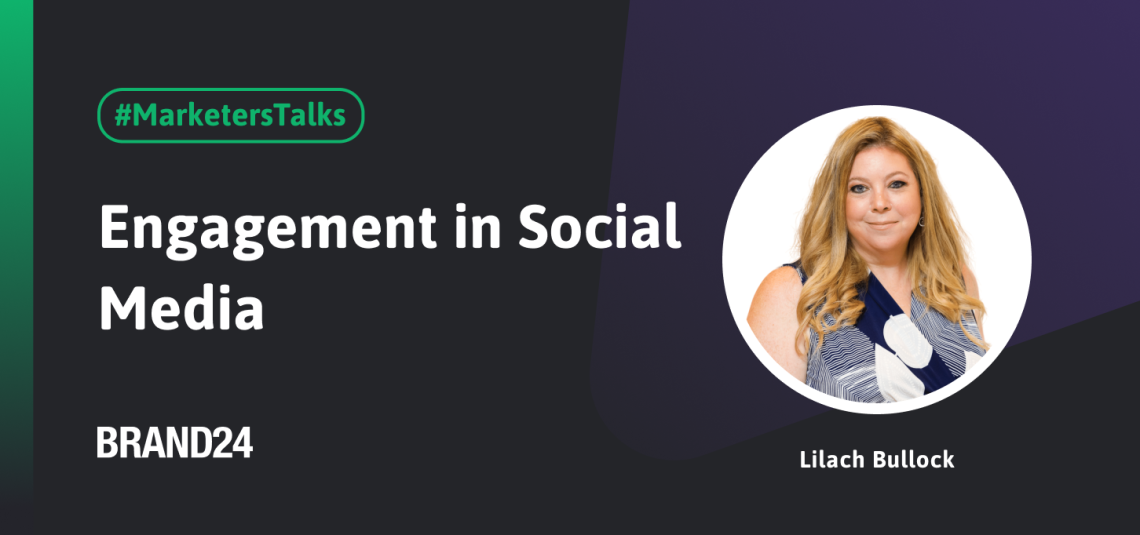 Lilach helps B2B entrepreneurs and businesses exponentially grow their business and impact without being overwhelmed. She is a speaker, author, and tech influencer. Also, she runs a podcast called "The Lilach Bullock Show."
You can get in touch with Lilach via her website https://www.lilachbullock.com/.
Lilach Bullock is one of the top 100 digital marketing influencers presented in Brand24's report.
1. What's the secret of social media engagement in 2022?
I still believe good, valuable content is the answer. Share information in an easy-to-read way that gives your reader something to think about or something actionable to do.
Consistency is a close second because your content can be great, but if you're posting sporadically, there's a much more chance of it being lost in a newsfeed.
I also firmly believe that in order to get engagement, you need not to be afraid of being controversial. Striking up a debate is an excellent way to get engagement, as long as you remain respectful and ensure that your audience remains respectful too. Controversy is a great way to get people talking and remembering your name.
2. What are the greatest advantages of social media groups, and how can you use them in marketing?
Social media groups are the easiest way to build relationships with people in your niche, learn fast (let's be honest, there's always more to learn), and gain new [warm] leads for your business.
They're also free! It's an excellent step everyone should consider before paid ads. Again, I believe the key is sharing value. You need to give before you take, so helping others and sharing valuable information, tips, and ideas in groups is the best way to start.
If you set yourself up that way, you may find that people come to you when they need help. Otherwise, they're going to be a lot more receptive when you do share your offer because they already know that you're an expert in your niche who's generous with your knowledge.
3. How to personalize your marketing strategy when starting work with a new client?
At its core, marketing is the same, no matter who you're working with. The key is to examine your client's offer and find the best way to position it as a high-value offer. To do that, it's essential to understand your client's target audience in order to understand where to focus hard on your marketing efforts. Where does their target audience spend time?
For example, someone offering a TikTok marketing course is most likely targeting younger generations who already spend time on TikTok. It makes sense to market to them where they are. On the other hand, someone selling anti-aging pills has a more mature audience who may spend more time on Facebook and Pinterest than TikTok.
Essentially, the biggest part of personalizing marketing is nailing down that target customer. It's different for everyone.
4. What's a genius business model, and how can you switch to it in a few simple steps?
I'm a huge fan of the "KISS" business model. I've found that keeping things simple is the best way to go. Automation is one of the ways that anyone can simplify things in their own business. There's a tool out there to automate almost every process within the business, which makes things much easier and allows you to focus on the really important stuff.
I also love creating passive income streams. Membership sites can be extremely lucrative, and all it takes to start them up is to share enough information to your followers for them to know that you've got knowledge that could help them. You don't need to charge a fortune either, which is part of the ingenuity of it. 100 people paying you $10 monthly for exclusive content nets you an extra $1000 a month.
It's as simple as packaging your knowledge into something workable outside of what you share on social media or your website. Create mini courses, actionable workbooks, or even videos explaining complicated concepts in your niche. People will pay for value.
5. How do you get the energy to overcome challenges and grow your personal brand?
I've learned to get comfortable being uncomfortable. This builds resilience and discipline. I'm part of the 5AM club, which means I have time every morning to reflect, prepare, and work on building that resilience.
I'm also a fan of the "Just do it" mentality. Listen to your gut, ignore the negative chatter. Do your thing. Execution wins over everything. You can always pivot from what you've already started, but you won't get anywhere if you don't actually do something.
6. What's the best motivational advice you got from someone else? What's your take on that?
"Your personality is your brand." It reminds me that business isn't separate from who we are. While there should definitely be time for work, time for family, and time for fun, business is a part of us. Be you, enjoy the process, and you'll attract the right people.