⚡⚡⚡ Feature Update: Introducing Brand24 INTERACTIONS ⚡⚡⚡
July 6, 2016 ・ 2 min read
Hello, World! It's announcement o'clock again!
We've just rolled out our latest update and we're super excited about what it means to our users.
Introducing: Brand24 Interactions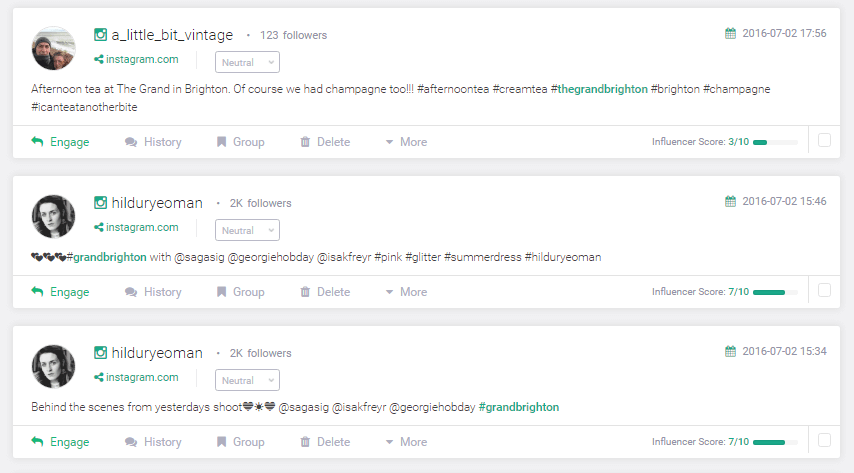 In the past, we used to show how influential a person or media outlet (aka your mention source) was:
We've now added more information regarding how popular a given post is, which means you see how well it is performing and what kind of engagement it is getting.
Here's what Brand24 Interactions look like in Brand24 Dashboard:



Brand24 Interactions are displayed for Twitter, Facebook, and Instagram mentions appearing in your project Dashboard. They are available for Max Pricing plan and all free trial accounts.
What is in it for you?
Seeing how popular a given post is comes with a number of benefits:
FASTER DECISION MAKING:

It takes less time to decide if you should take action, and we all know that time is the of essence when it comes to social media.

PRODUCTIVITY: It is easier to prioritize which mentions you should engage first

, or whether they are worth investigating at all.
Here's a real life example:

EatBrighton has 14K followers, so you'd probably think this mention got a lot of engagement….
… and here's the actual mention itself, with 1 like and 5 retweets.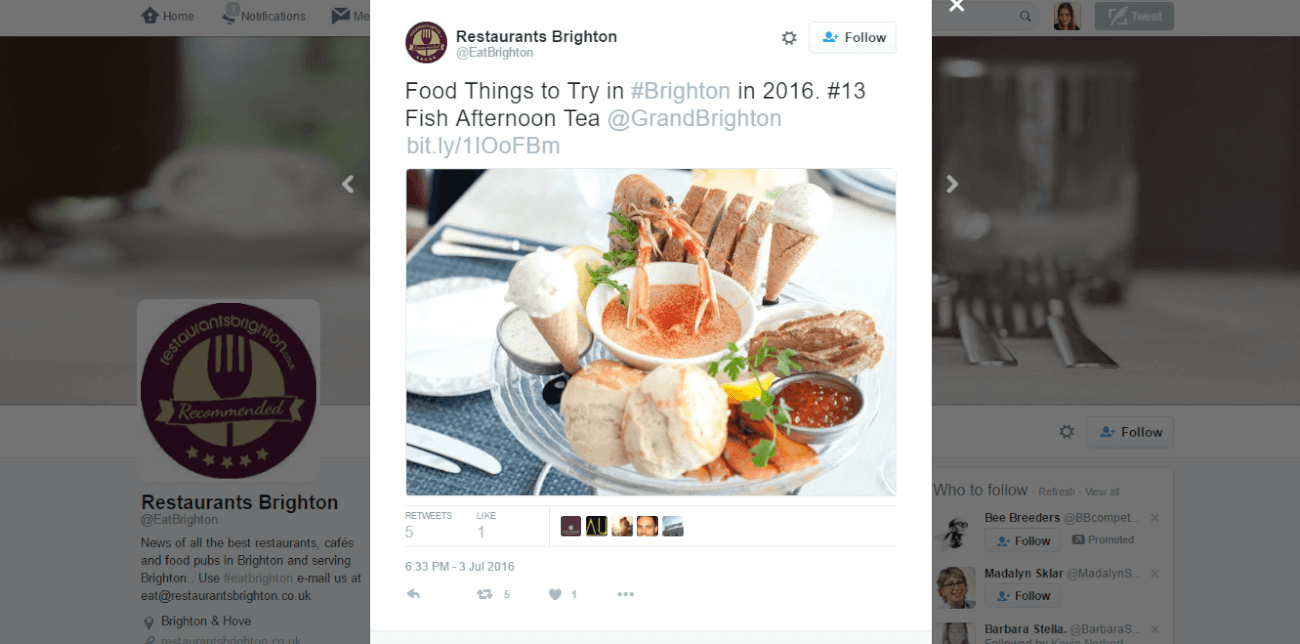 The new feature allows you to know that without having to visit the mention in its original source (you're welcome!).
In other words, seeing the number of interactions in your Dashboard allows you to make the decision if you want to check this mention, or focus on another one.
Remember, all you need to do is look at these symbols in your Dashboard:
Ready to take Brand24 interactions for a spin?
If you have an active account, log in and see the new feature in action – please note that the feature is available to Professional Max users. We've also made Brand24 Interactions available to trial accounts so you can take them for a test drive yourself!
Here's to making social listening easier and even more efficient!
Related read: