Although media monitoring is getting more and more popular and more and more companies use tools that offer such services, still, many people don't know what exactly does it mean. That's why I decided to collect the most popular questions about media monitoring in one place and answer them. So, what is media monitoring?
Here is the list of these questions:
Let's go through them and find out what media monitoring really is, how does it work, how much it costs, and why is it essential for your business.
What is media monitoring and analysis?
According to CyberAlert definition:
Media monitoring is the process of reading, watching, or listening to the editorial content of media sources continuingly, and then, identifying, saving and analyzing content that contains specific keywords or topics.
Media monitoring is the process of listening to millions of conversations on the web to determine what's being said about a particular brand, issue, topics, etc. with the help of media monitoring tools.
This information can give you valuable insight into how your business is portrayed in the digital (and offline) media. You can use this knowledge in many different ways such as:
Brand reputation management
Customer service
Crisis management
Measuring the results of our marketing campaigns
Measuring the reach of social media posts, hashtags
Competition research
Market research
etc.
But we wouldn't get these insights without hard data. Media monitoring tools offer you a wide range of stats, metrics, and analysis features such as:
Total number of mentions
Estimated social media reach
Social media interactions (shares and likes)
The number of videos
The number of positive and negative mentions
The number of mentions from blogs and forums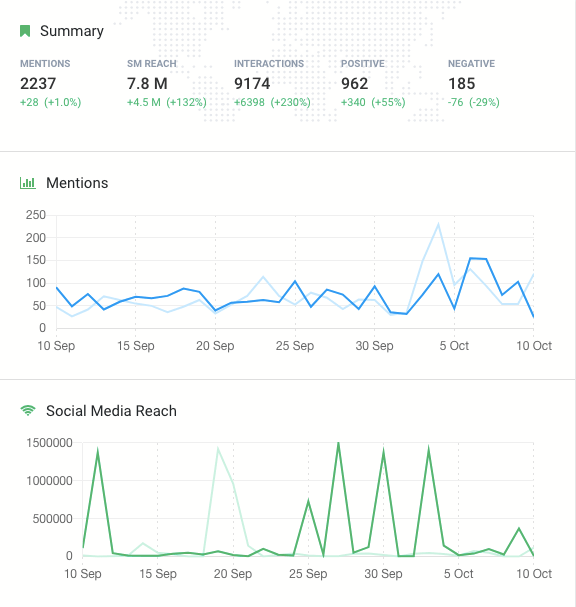 Also, media monitoring tools include many features that can be extremely helpful in your daily marketing duties. For example, Brand24 offers you such features as:
Mentions feed – it looks like a wall on popular social media platforms and displays the newest mentions containing your keywords. Also, it allows you to react to the mention with one click of the mouse.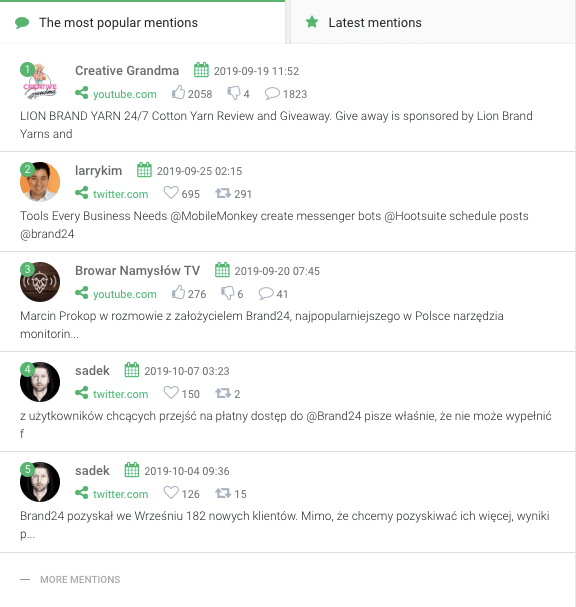 Discussion volume chart – this graph allows you to identify changes in the discussion volume.

Sentiment analysis – this feature can determine whether a mention is positive, negative, or neutral. In more than 90 languages!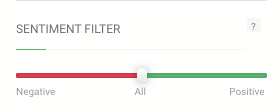 PDF Reports – this feature allows you to create complex media monitoring and analysis reports based on data gathered by media monitoring tools. In more or less, 5 minutes. Find out more details about PDF Reports here.
How does media monitoring work?
Ok, you know what media monitoring is and what business knowledge it provides, but how does it work?
As I said in the beginning, media monitoring is a process, let me explain it in a few steps.
Step 1. Decide what do you want to monitor.
First and foremost, you need to know what do you want to achieve by using media monitoring platforms. In the beginning, ask yourself what kind of data will best fulfill your needs. It may be data about your brand's reputation, your competitors' marketing campaign results, or maybe trends in your industry?
Define what type of data do you need and then go to step 2.
Step 2. Setting up a project for media monitoring
In general, media monitoring tools track every public mentions containing keywords, which you are asked to type at the beginning of using media monitoring tool. This is the most critical part of the media monitoring process. The tools will collect mentions containing your selected keywords, so it determines the data you'll get.
That's why you should pay attention to keywords and choose them wisely to get the best possible data.
Keywords should be strongly associated with the topic you want to follow. For example, if you want to track mentions about your brand, I'd recommend keywords such as:
You brand name
Your product or service name
Your branded hashtag
Thematically related hashtag or phrase
Learn more: Dive into details of media monitoring by reading this post.
Step 3. Gathering data
Media monitoring tools look up and analyze publicly available online content from websites and social media platforms, mostly based on the API of these websites.
Tip: Media monitoring tools don't collect historical data, so be aware of this while planning your marketing campaigns.
Which media does media monitoring cover?
In most cases, media monitoring tools are collecting mentions from all the publicly available websites such as:
Forums
Blogs
News sites, review sites (TripAdvisor, Yelp, Booking.com, Google Reviews)
Twitter
YouTube
TikTok
Discussion forums
etc., but also can track mentions form some offline sources like TV.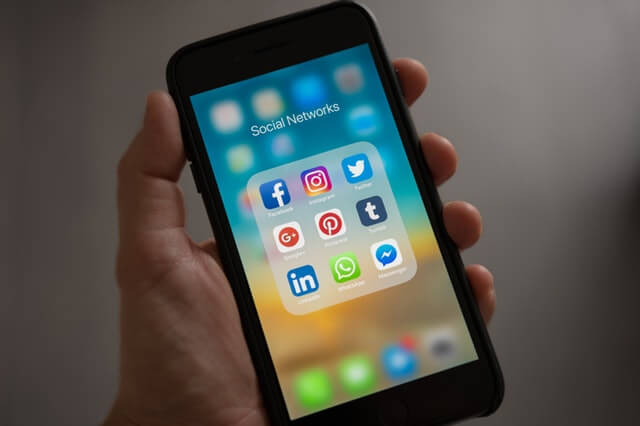 How much does media monitoring cost?
The cost of media monitoring software is much more complicated than you probably think. When it comes to fees for using the tools, it's quite simple. The more features you want to use, the more you have to pay for the tool. Most of media monitoring tools offer a free trial period for 14 or 30 days.
After that period, you need to choose one of the subscription plans. For example, in Brand24, we offer three plans, from 49$ to 399$ per month.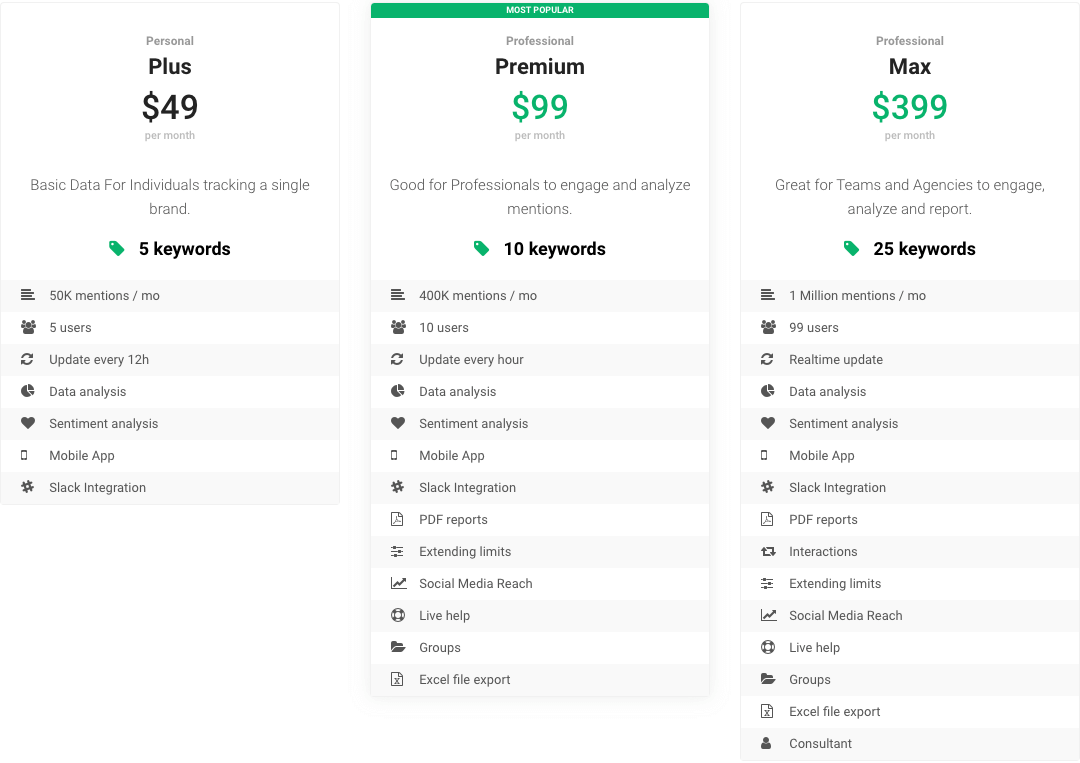 Pricing is getting more complicated when we take into consideration such elements as:
Opportunity cost
Time cost
Opportunity costs refer to the cost you'd have to bear if you miss some leads or opportunities to earn more. It may be, for example:
Cost of missed leads
Loss caused by a lack of customer service and unhappy clients turning to our competitors
Loss caused by a possible PR crisis or bad brand reputation
Cost caused by lack of competitor analysis
When it comes to time cost, thanks to media monitoring, you get all the data about your online presence, competitors' results, and your industry in one place. Now you don't have to search all the Internet for data manually. These tools do it for you.
Learn more: Read more details about media monitoring costs including opportunity cost and time-savings in this post.
Conclusion
To sum up, media monitoring can be a beneficial tool if we use it properly and understand how it works.
Thanks to its data and features, you can get valuable knowledge about your brand's online presence, our competitors, stay up-to-date with trends in our industry, and improve our customers' experience.
I hope that now you know more about what is media monitoring and analysis, and why is it worth your attention. Although it's not for free, media monitoring is worth investing money in it because of its wide range of benefits and opportunities to boost your business' growth.
RELEVANT READS
Why Is Media Monitoring Important?
8 Daily Media Monitoring Tips
10 best news monitoring tools
---
---