As a small business owner, you know that local business marketing is different than marketing for businesses on a national or global scale. You have to be more personal and specific in your marketing efforts. And you have to be willing to put in the extra work to make sure your local business stands out from the competition.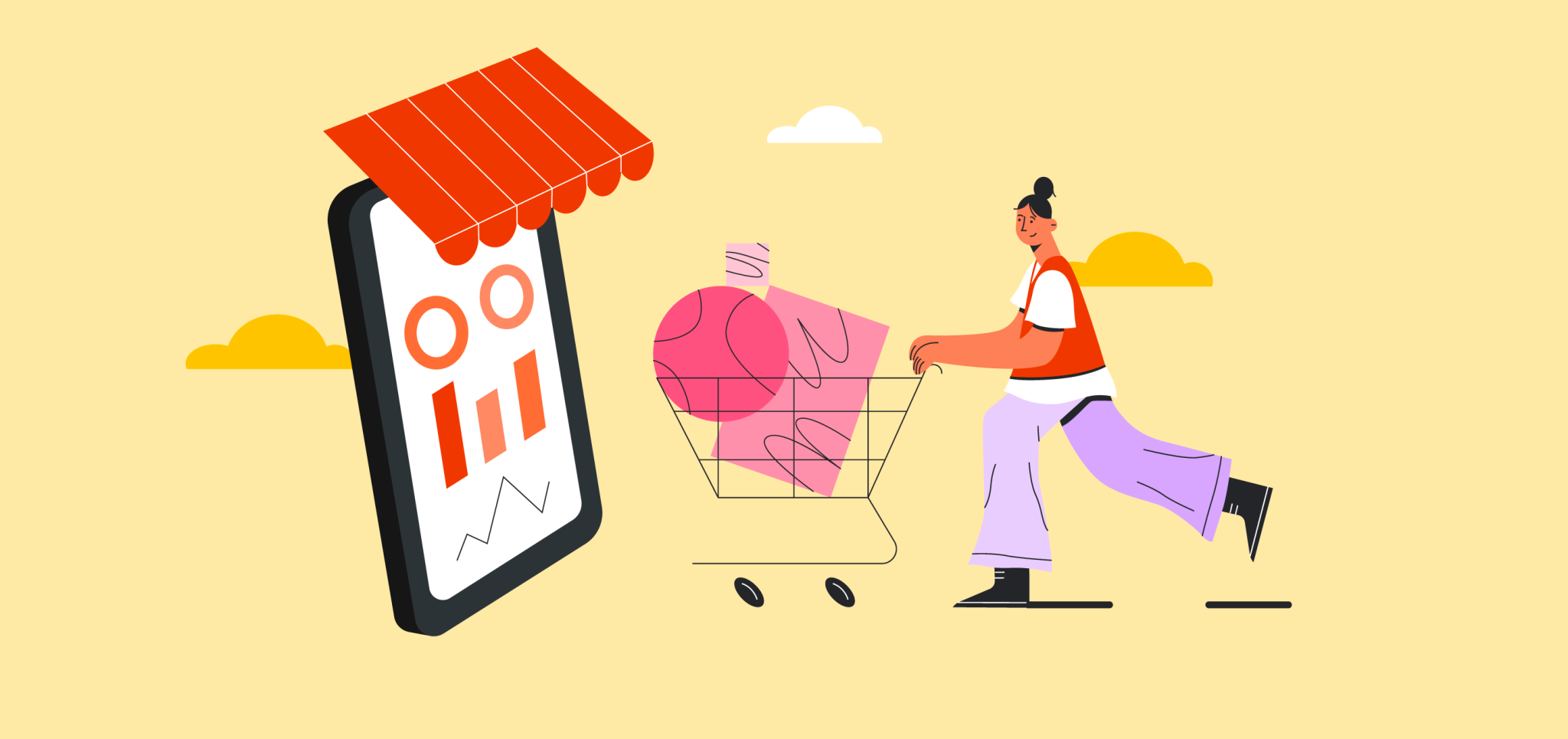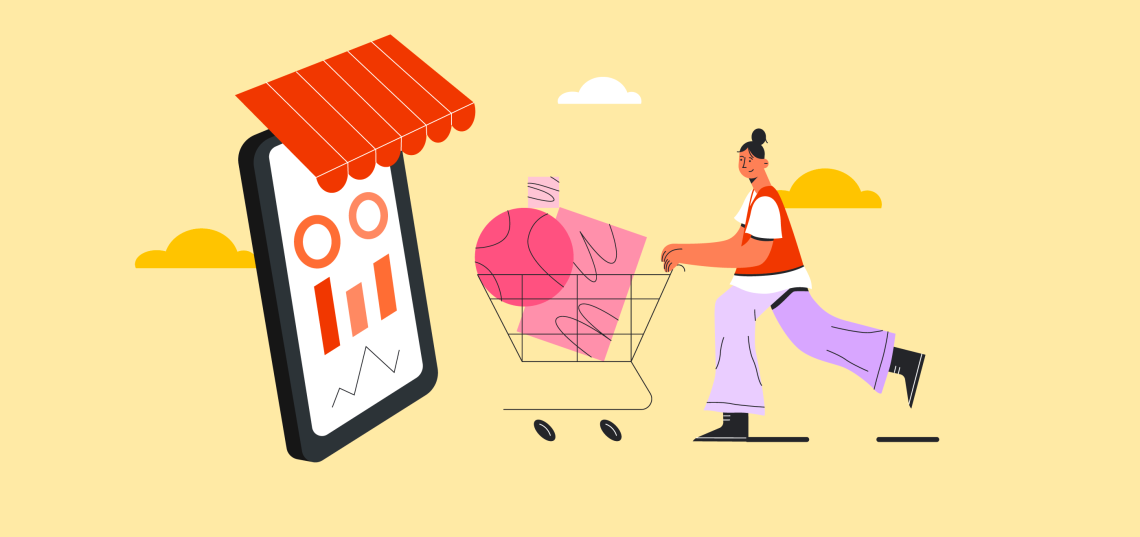 If you're ready to take your local business marketing to the next level, check out these 22 tips. From using local search engine optimization (SEO) to running targeted social media ads, these ideas will help you reach your target customers and grow your business.
Contents:
What is local marketing?
Local marketing is the process of targeting local customers and implementing local marketing strategies that are relevant to their needs. This can be done through a variety of channels, including local print, online, and word-of-mouth. The goal of local marketing is to reach local customers and generate interest in the products or services that a business offers.
By investing in local marketing, businesses can improve their chances of success by educating potential customers about their products or services and establishing themselves as a trusted source of information. Additionally, local marketing can help businesses to build relationships with their local community and create a positive reputation.
Before you do anything, find out who your buyers are
There's one important task you need to take care of first: finding out who your local audience is.
Why is this so important? If you don't know who your local audience is, how can you craft a marketing message that will resonate with them? How will you know what type of content to produce or what channels to use?
Without this critical information, your local marketing efforts are likely to be wasted.
Fortunately, there are a number of ways to research your local audience. You can start by talking to your existing customers and asking them about their needs and interests. You can also look at demographic data from your community. This can give you valuable insights into who is living in your area and what type of products or services they're likely to be interested in.
Once you have a good understanding of your local audience, you can start planning your marketing strategy with confidence.
Now let's get down to business.
Find out who is talking about your business online. Try Brand24 – a top media monitoring tool.
22 local marketing tips and ideas
I divided your potential activities into two categories – digital and physical.
Digital strategies
Digital strategies entail everything that happens online.
01 Start a referral program
92% of customers trust referrals. Referral programs are essential for local businesses of all sizes looking to increase their customer base and spark more interest in their products or services. By establishing a referral program, local business owners have the opportunity to take advantage of word-of-mouth marketing to reach new customers.
The process starts by identifying current customers who will be enthusiastic about referring friends and family members to come to check out a locally-owned small business. Business owners should create a referral program that offers incentives for both existing customers and new customers, such as discounts on products or services offered, coupons, giveaways, or even exclusive access to events and promotions.
The power of local businesses is in the relationships they can build with existing customers, so business owners should focus all efforts on creating a referral program that builds loyalty and strengthens relationships with local shoppers.
02 Hold a contest
As a local business owner, holding a contest is a clever way to engage customers and draw attention to your products or services. You can use social media platforms as an easy way to store entries and inform people of the competition.
Ultimately, having a great giveaway will bring in new customers and encourage others to stay involved with your business. Start by deciding what type of prize you'll be offering and make sure it's something worthwhile for the public.
From there, come up with creative social media posts using eye-catching visuals, thoughtful hashtags, and exciting language that entices users to participate in your contest. Give everyone who enters a chance to share the competition with their social circle so you can build awareness among potential customers.
Holding a well-planned competition that truly incentivizes customers gives you an opportunity to stand out from the crowd while sending a message that you care about customer engagement!
03 Leverage social media
60% of the global population uses social media. Having an active presence on Facebook, Twitter, or Instagram pages and regularly posting fresh content will allow you to keep your existing audience engaged and also bring in potential new customers.
Social media is a great tool for connecting with local groups, customers, and influencers, so make sure it's part of your local marketing strategy.
Share information about upcoming promotions or local events your business will be participating in and share successes or client reviews from the local market.
Use local-specific hashtags to generate interest and also track analytics to understand who is engaging with your content.
04 Get your SEO on the right track
Local searches have an 80% conversion rate. Getting your local SEO on the right track is key to ensuring long-term success. With a solid local SEO strategy in place, you can help potential customers find your business and products easily when they search for them on search engines or local listing sites.
First, make sure you have searched for your business name on different search engines; if it's not showing up, work on setting up optimized profiles for local citation sites (think Yelp, Apple Maps, and Google My Business).
After that, create content that focuses on local topics and include local phrasing and keywords in your copy. Finally, verify that the local information associated with the business is accurate with Google Search Console.
05 Create a Get directions page
The get directions page is an essential customer service experience – it should be simple and clear so they don't have to spend time searching for the information they need.
Start by adding labels to locate the store on Google Maps – including the name, contact info, preview of the route, and step-by-step directions. Make sure you're providing them with an optimal experience by optimizing the page to its precise location.
Additionally, embed Google Maps and consider adding integration options such as Waze or Apple Maps as well. Finally, don't forget about mobile users – design for them, too! All of these elements combined will create a foolproof way for customers to find you in no time.
06 Create local landing pages
Creating location-specific webpages is an important step for local businesses looking to make an impact online. Doing this will not only benefit your overall website rankings and organic search visibility, but it can also help you gain traction in target markets that are within reach.
By creating location pages, you can take advantage of search engines' local targeting and optimization capabilities to better leverage your specific services or products. This allows potential customers who are searching for a service or product in your location to find you easier and faster.
Setting up location-based landing pages then makes it easier for customers to find the information they need quickly, as well as contact information and directions that can help facilitate their connection with your business.
07 Google Ads
Google Ads can be a digital marketing game changer. The opportunity to precisely target your customers while providing full control over budgeting and bidding is unparalleled.
With millions of potential customers on the Google Network, you can quickly build brand awareness and increase visibility in seconds. Additionally, by using advanced segmentation tools, you can ensure that you're only displaying ads to people who are likely interested in your offer. Plus, Google's sophisticated measurement capabilities help ensure that your digital spending is paying off with maximum ROI.
08 Facebook Ads
As a local business owner, leveraging the power of Facebook Ads is one of the most effective and cost-efficient ways to drive local awareness.
From local testimonials to discounts, local ads can encourage local customers to become regulars at your shop, boosting both traffic and sales. Additionally, you have the opportunity to build relationships with local influencers, who can help spread the word and build hype surrounding your local business.
09 Google Business Profile
Start by ensuring all essential information like business name, address, working hours, and telephone number are accurately updated on your profile. Additionally, adding photos of your business as well as unique posts related to offers or events encourages users to interact with your profile and share it on social media. It's also important that you stay active on the page by responding swiftly to customer reviews and questions.
10 Use retargeting
The click-through rate is 0.7% on retargeted ads compared to 0.07% on regular display ads.
Retargeting allows you to target customers who have already expressed some level of interest in your products or services. Retargeting displays relevant advertisements to them after they've been to your website or used your app.
It helps you nurture users who are interested in becoming customers and reduce conversion costs by providing more personalized customer experiences that increase customer loyalty. Because retargeting campaigns enable you to communicate with customers at specific points in their buying journey, this marketing method allows you to better engage with your audience and keep them updated on the progress of their purchase.
11 Get social proof
88% of consumers trust online reviews.
Having local users talk about your business is the best way to get customers through the door and keep them coming back.
Connecting with local customers by displaying testimonials and stories of successful interactions on your website or through reviews can help local businesses spread their presence and gain a foothold in the local area. Social proof also allows local businesses to engage more deeply with their local customer base, as they can openly communicate their goals and successes while gaining real praise from their local fan base.
Read also: What is Social Proof? Tried and Tested Examples
12 Get local citations
Having local citations is an important way to bolster your local SEO and be found on local search engine results.
To start collecting local citations, the first thing you should do is create local listings. This would include local directories, business listings, and other related sites with local relevance. Make sure your profile is consistent across all of these accounts and includes your basic contact information like address, phone number, website URL, and other pertinent details.
Additionally, ensure accuracy with names and descriptions so potential customers can trust the information you're providing them with.
13 Use email marketing
77% of email marketers have noted an increase in engagement last year. Email marketing offers local businesses an amazing opportunity to build relationships with their customers and keep them engaged.
To get started, make sure you have a list of contacts or email leads of local customers that you can target with your campaigns. This includes gathering local customers' contact information through sign-up forms on your website, in-store email collections, events, trade shows, and more.
Then it's time to craft compelling content and design relevant messages personalized for local audiences. After the messages are set up and ready to go, it ultimately comes down to tracking the results of your campaigns: such as open rate, click-throughs, and conversion rate.
14 Incentivize reviews
Reviews are a great way to attract customers and boost sales, especially for local store marketing campaigns.
To incentivize reviews, you can offer discounts or loyalty points for every positive review your customers leave. Furthermore, you can give away samples of your products or services when customers post reviews. Alternatively, you could ask customers to write about their experience with your store and enter them in a drawing for a prize.
15 Use media monitoring
Media monitoring is a must for local businesses looking to make the most of their press coverage.
With regular monitoring of media websites, newspapers, and other outlets for mentions of your business, you can easily keep track of what is being said about you in the news. This gives you an opportunity to respond swiftly if there are any negative references to your business or adjust your policy or services based on positive feedback.
Media monitoring can also help inform marketing planning and tactics – seeing the types of stories that generate the most buzz in your local area can be invaluable for helping focus your message.
Learn more: Everything about media monitoring
Try Brand24 – a top media monitoring tool – for free! 14-day trial, no card required.
Local community strategies
Online marketing has to be connected to offline somehow. What can you do to bring foot traffic to the physical location?
16 Word-of-mouth marketing
Word-of-mouth marketing is one of the most effective local marketing strategies to bring online traffic to a physical location.
If you have an offline business, you should ensure that your target audience is aware of it. It helps generate interest in your business and encourages more people to visit your store or outlet. To do this, consider incorporating neighborhood marketing tactics like offering discounts or services through local groups or distributing flyers in high foot-traffic areas. You can also encourage users to tag their photos when they visit your establishment and get the word out about your business on social media channels.
Taking advantage of effective word-of-mouth marketing initiatives can go a long way in driving footfall and bringing online traffic to your physical store.
Read more: Word-of-Mouth Marketing Guide
17 Team up with other local businesses
Team up with local businesses to create local marketing campaigns that help you both gain exposure and increase profitability.
Working together will allow you to step out of your comfort zone, expand into new markets, and access local partners' resources. Reach out to local business owners in the same industry or a related space to find out how you can collaborate on local promotions, joint ventures, or referral exchange programs. This type of local networking is a great way to establish relationships with local companies while taking advantage of the marketing opportunities within your reach.
18 Work with local influencers
Working with local influencers is one of many local marketing strategies worth considering.
Companies can engage their target audiences more effectively by partnering with a local sports team, following interesting content creators, or partnering up with a local charity. Establishing relationships through influential figures in the local community will help brands make an authentic connection with their potential customers and create positive brand awareness.
It's always worthwhile to take the time to research potential influencers in your area who may be interested in promoting your business or product.
Read also: Brand24's Guide to Influencer Marketing
19 Become a local sponsor
Becoming a local sponsor is an amazing way to help the community and show local businesses and organizations your support.
Local sponsors are vital to helping local events get the funding they need, so it's important to understand what local sponsorships involve.
First, you'll need to connect with local groups or organizations who may be interested in sponsorship of their events. You can reach out directly or use websites that offer ways for local groups and businesses to connect.
Once connected, local sponsors will then help provide needed resources such as materials, tools, volunteers, etc., depending on the event. Additionally, local sponsors offer financial support through various donors or by offering sponsorships themselves.
After becoming a local sponsor, continue to show your support by regularly attending local and community events where you have sponsored.
20 Use local media
Utilizing local media can be a great way to increase visibility and grow your local business. Newspapers and local publications are excellent resources for reaching local audiences and building brand recognition.
A local marketing strategy that incorporates local media should always consider local newspapers as part of the mix. They provide an opportunity to share newsworthy events, highlight customer success stories, and build connections with local stakeholders.
Taking advantage of the local newspaper to create powerful campaigns that generate awareness and encourage engagement is one of the most effective tactics you can leverage in your local marketing efforts.
21 Use one-to-one marketing
One-to-one marketing is an effective way for small businesses to reach their clients and create meaningful connections. Efforts in this area should involve identifying individual customers, building personalized relationships with them via direct communication, and delivering tailored experiences that address specific needs.
To get started, invest time in researching your target audience so they can identify strategic opportunities to segment it into small groups with various needs and concerns.
Additionally, create personalized messages that connect with customers on an emotional level.
Finally, continuously assess customer behavior to better understand their interests and preferences and adjust products or services accordingly.
22 Keep your traditional marketing alive
Utilizing traditional marketing methods can be an effective way to get your business noticed. Keep marketing to customers and getting your message out there.
Start by developing targeted campaigns that implement local marketing strategies – mailers, newspaper ads, radio spots, and flyers can all be great ways of reaching potential customers within the community. As you implement these strategies, pay attention to customer feedback and use their input to make adjustments or create new content that is relevant and engaging.
Wrap-up
With local business marketing campaigns, the sky's the limit when it comes to clever and effective ways to engage with potential customers in your local area. Not only does local business marketing help you stand out from the competition and attract new customers – it also strengthens relationships with current customers, bringing brand loyalty and expansion opportunities. Using the 22 tips provided in this article, you can jump-start your local business marketing campaign today and quickly propel your local business forward!