Some time ago we've released a refreshed version of our mobile app for social media monitoring. It's available for both Android and iOS.
If you haven't heard about it, here's what it looks like:
We'd love you to make to most out of the app and the instant access to your projects, mentions and options. That's why we've prepared a short tutorial explaining how you can use the app.
Download The App
Our app works both on Android and iOS. You can download it from Google Play and iTunes.
Log In / Register New Account
If you already have a Brand24 account in the desktop version, simply log in using your email and password.
If it's your first interaction with Brand24, you can create your account by clicking REGISTER NEW ACCOUNT. It's quick and easy: you just need to provide your email address and password.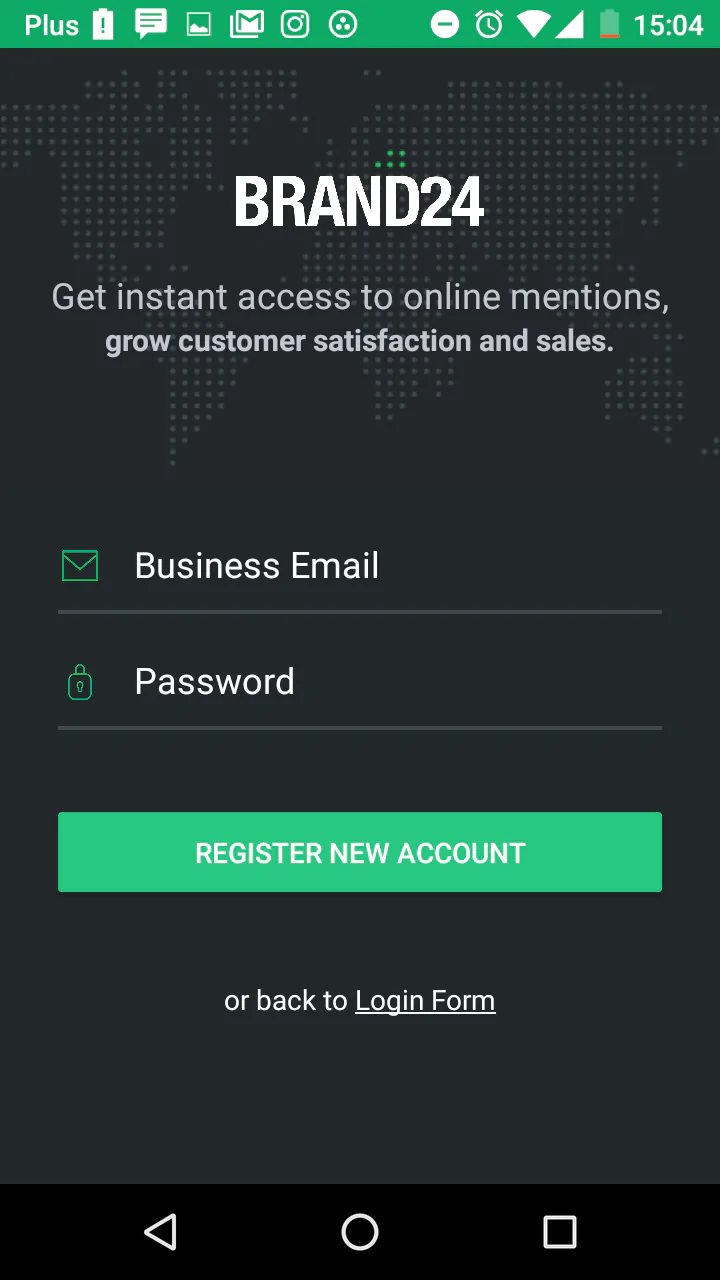 What's Inside?
If you logged in using your existing account, the app will open one of your projects.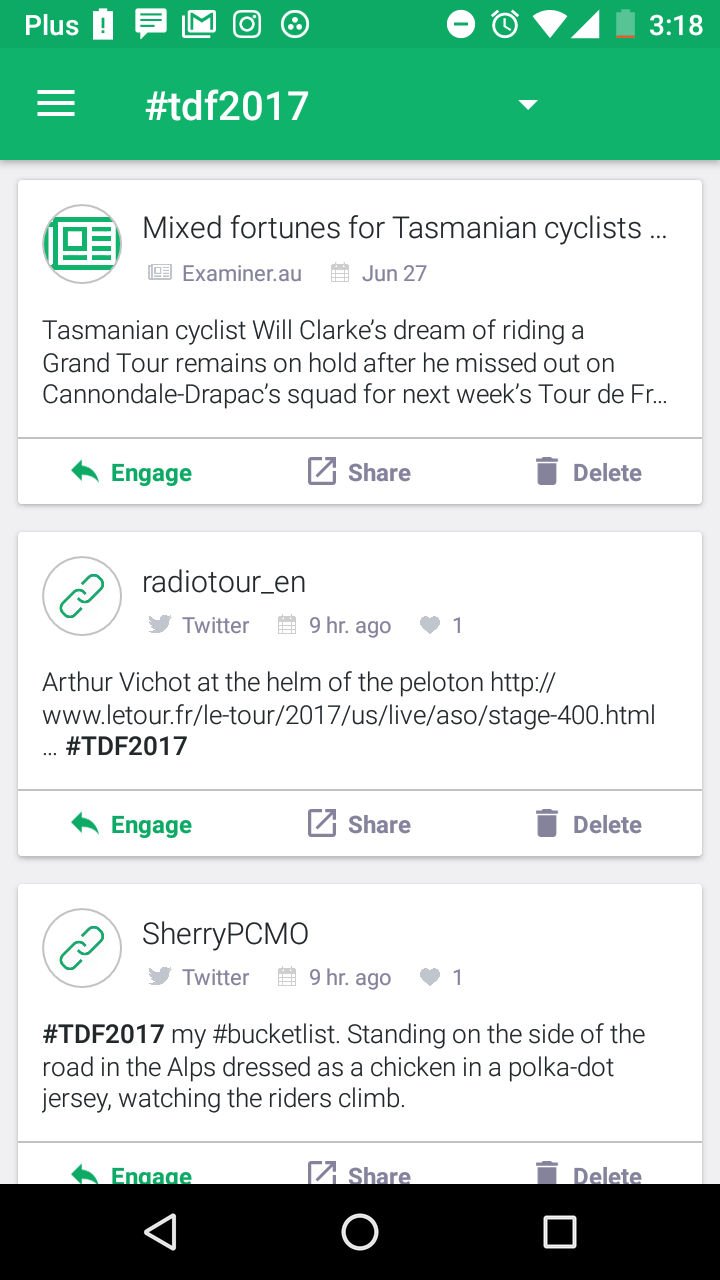 If, however, you're new to Brand24, the app will ask you to create your first project. Here's exactly how it looks like: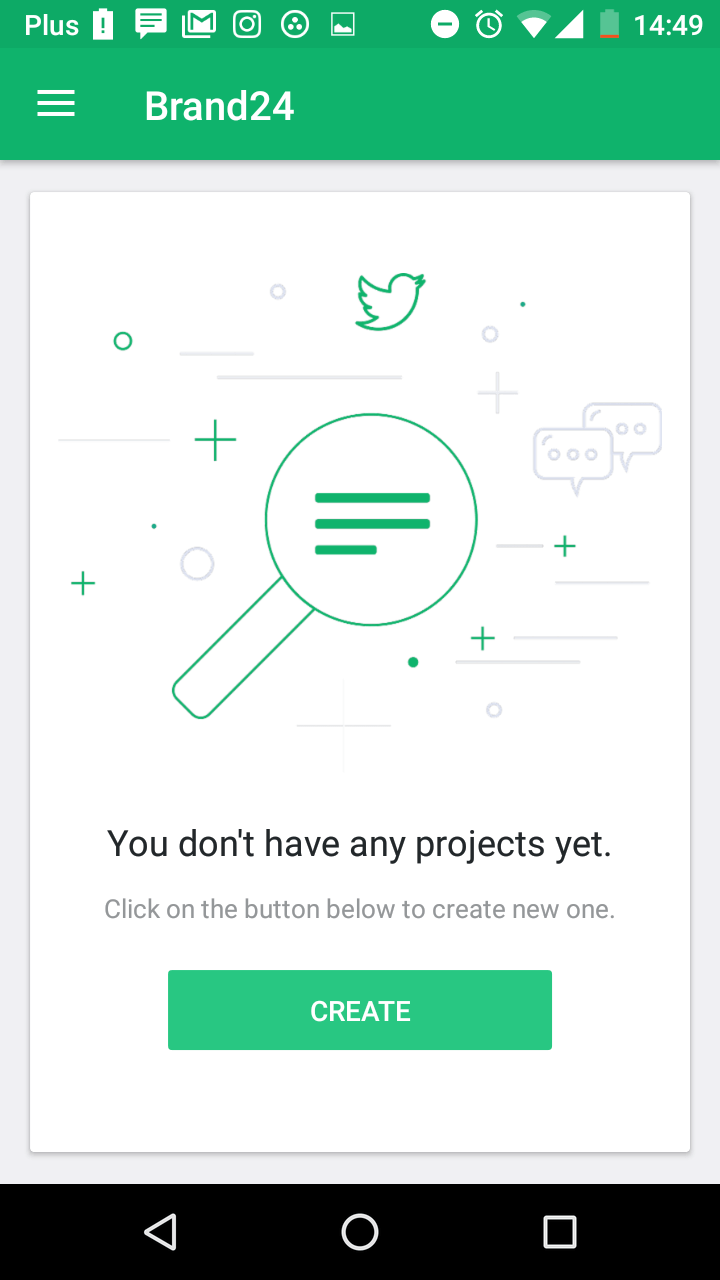 After pressing CREATE, the app takes you to the screen where you need to name your first project.
At this stage, it's just the name of your project, not the keywords you want Brand24 to monitor. Since it's July 4th, I'll create a project on the Independence Day. Please bear in mind that social media monitoring tools don't provide historical data so, depending on circumstances, you might need to create projects in advance.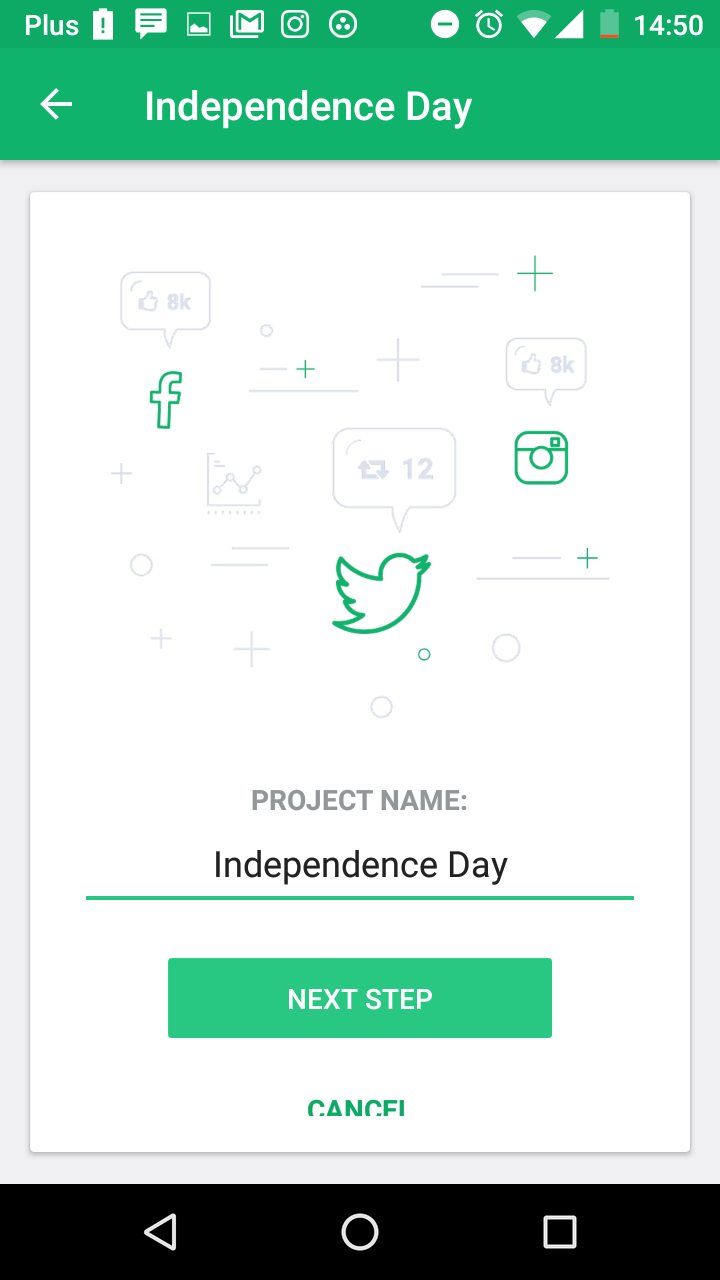 Then, you get to enter your main keyword Brand24 is going to monitor. In the case below, I want to monitor a hashtag: #4thofjuly.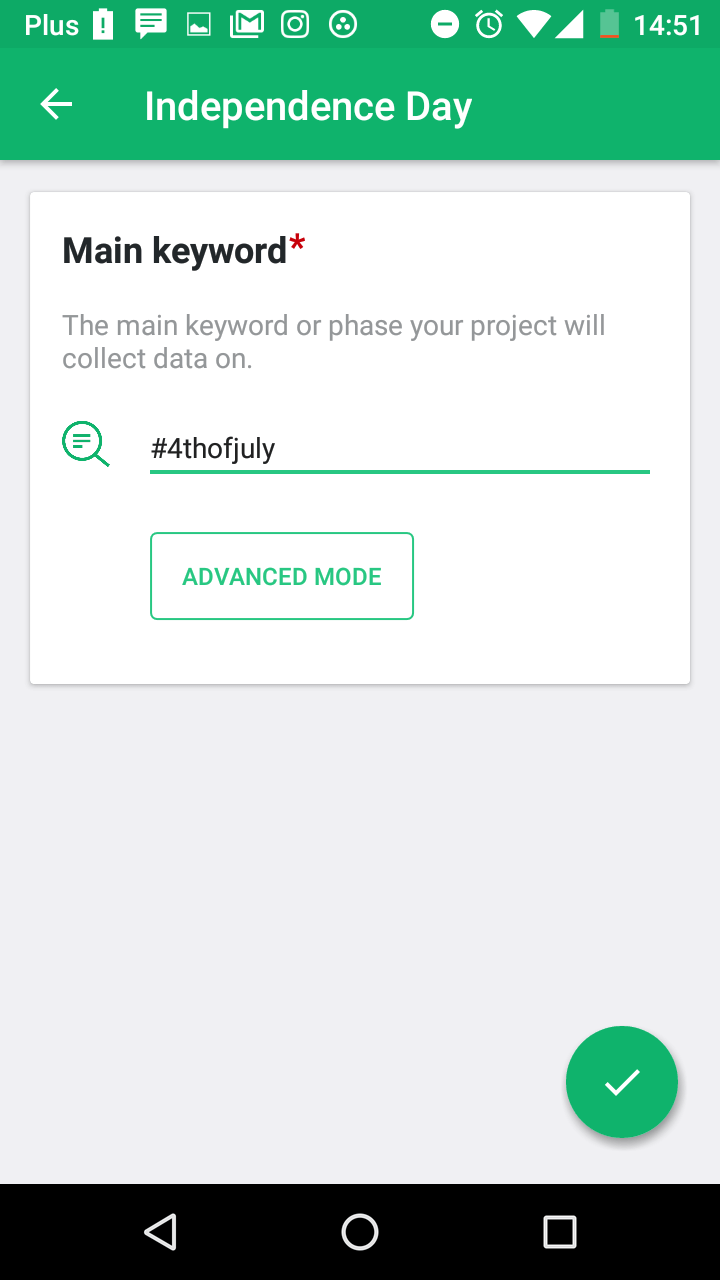 The ADVANCED MODE gives you a chance to narrow your results by providing required and excluded keywords within mentions of your main keyword.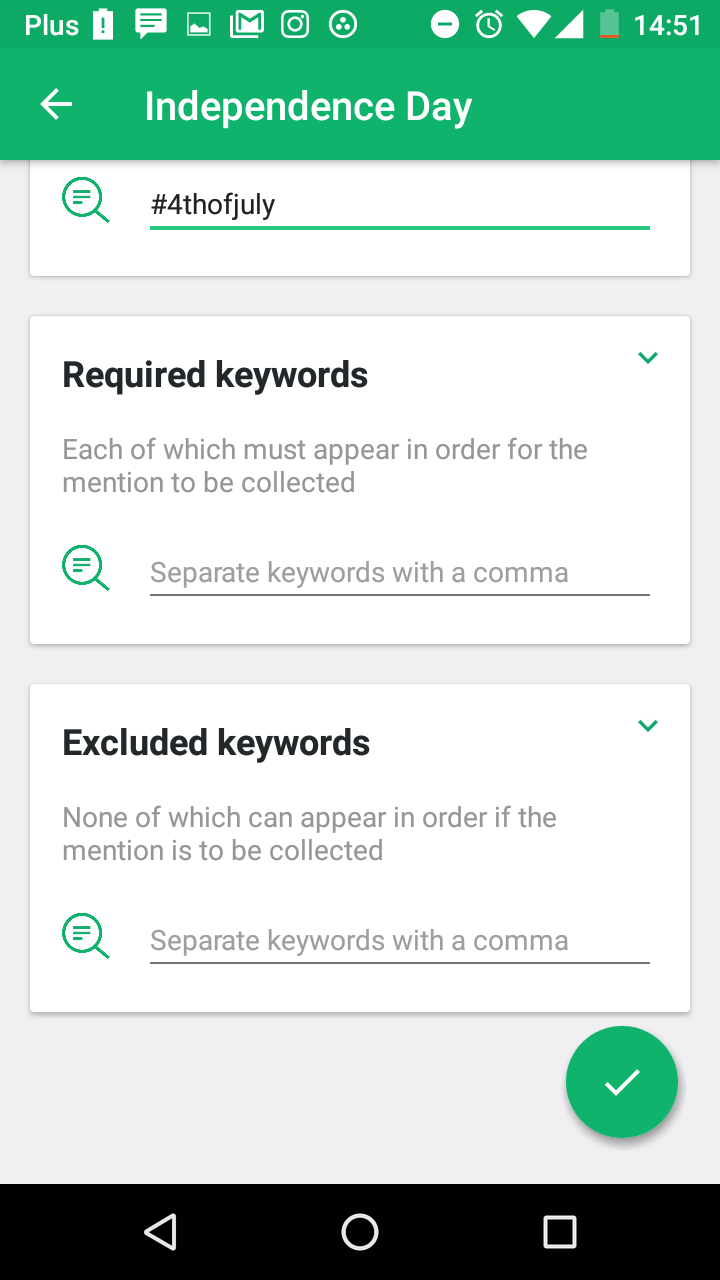 In the next step, you can add additional keywords you want your project to monitor simply by clicking +.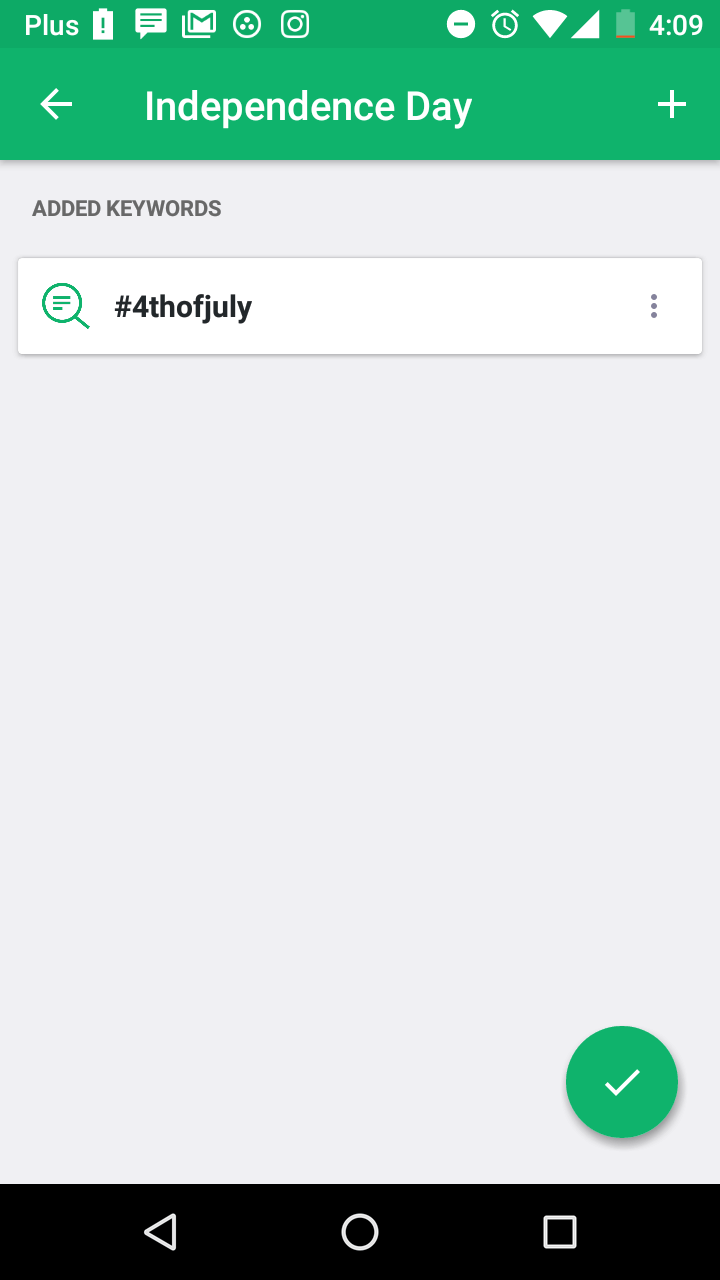 Right after it, you get to choose the language of your mentions.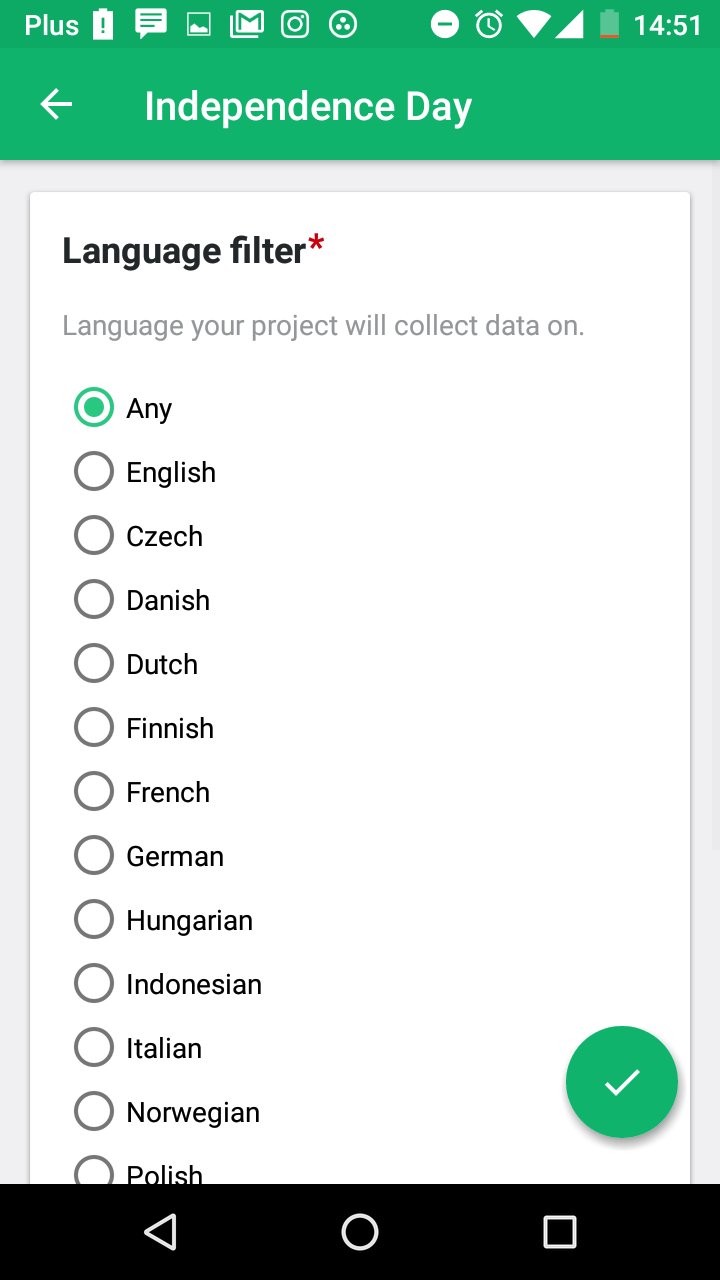 There you have it! Now your mentions arrive directly inside your mobile app and the desktop version of Bradn24.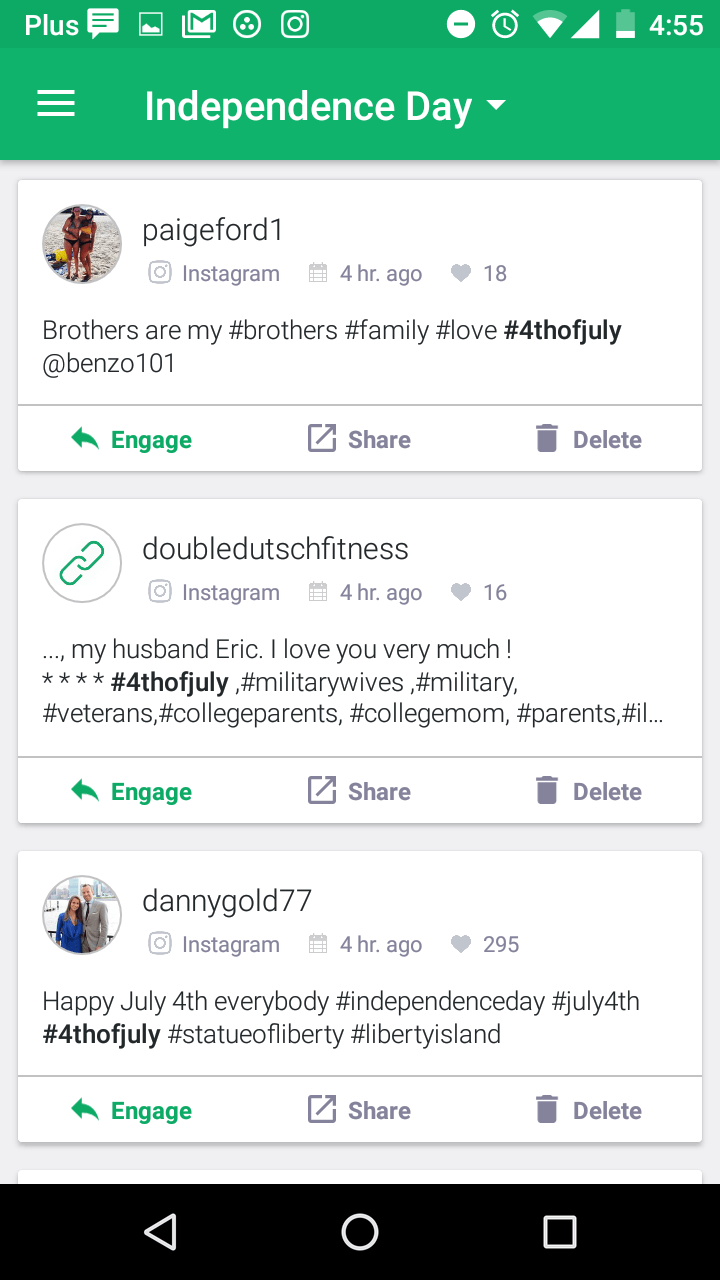 You can see the source of each mention, the number of interactions and time a given mention was created.
What's more, you can go directly to the source of mention by clicking Engage, you can Share it with your teammates, or Delete it.
Options
To access options, slide to the right.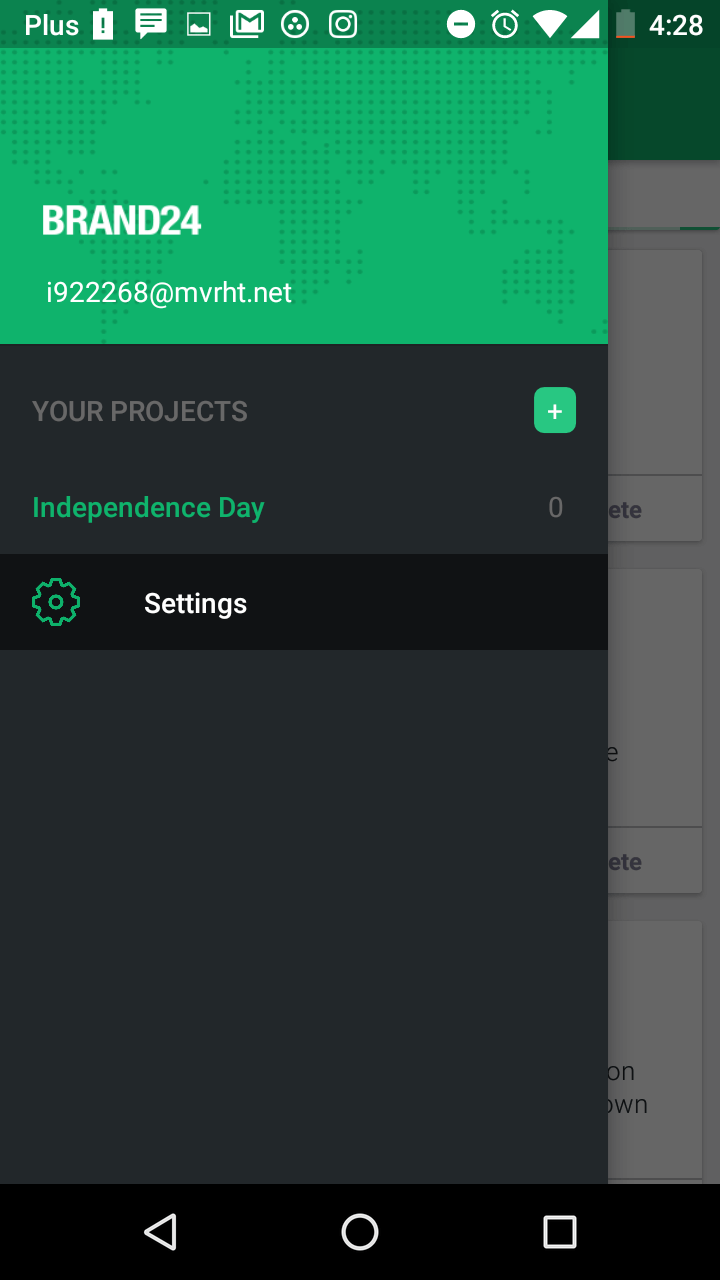 There are a couple of options inside:
Mentions sorting method.
Log out.
Push notifications.
Notification sound.
Use internal browser.
Push notifications are turned on by default so that you don't miss any important mentions.
It's important to remember that you can access even more advanced functions and features inside the desktop version of Brand24. The desktop version has features you won't find in the mobile app.
See what's inside!
HANDPICKED RELATED CONTENT
Brand monitoring tips and tools [2020 update]
How to find unlinked brand mentions?