3 Reasons Why User Generated Content Can Make You Money – Real Brands Examples
March 29, 2016 ・ 4 min read
Giving away control has never been an easy thing. Both in life and in business. However, there are certain situations when "letting things go" can actually have very positive effects not only on your personal well-being but also…your profits. Thrilled to find out when that can happen? The answer is User Generated Content.

User Generated Content, or in other words, the practice of having users contribute to a brand's content creation has become one of the hottest social marketing trends now and a real driving force for growth and revenue. What exactly is user generated content and why many brands are voluntarily relinquishing their control over content creation in favour of their customers? Here is all you need to know.
What Is User Generated Content?
User Generated Content (UGC) is any form of brand-related content e.g. a photo, a video, a case study or simply a customer review provided by customers and used by a brand as a marketing tool. Often times combined with a broader marketing promotion and a specific hashtag campaign, user generated content gets particularly popular on Instagram (mostly, but not exclusively, among fashion and beauty brands), but also on YouTube (as how-tos) or Twitter (brand chat).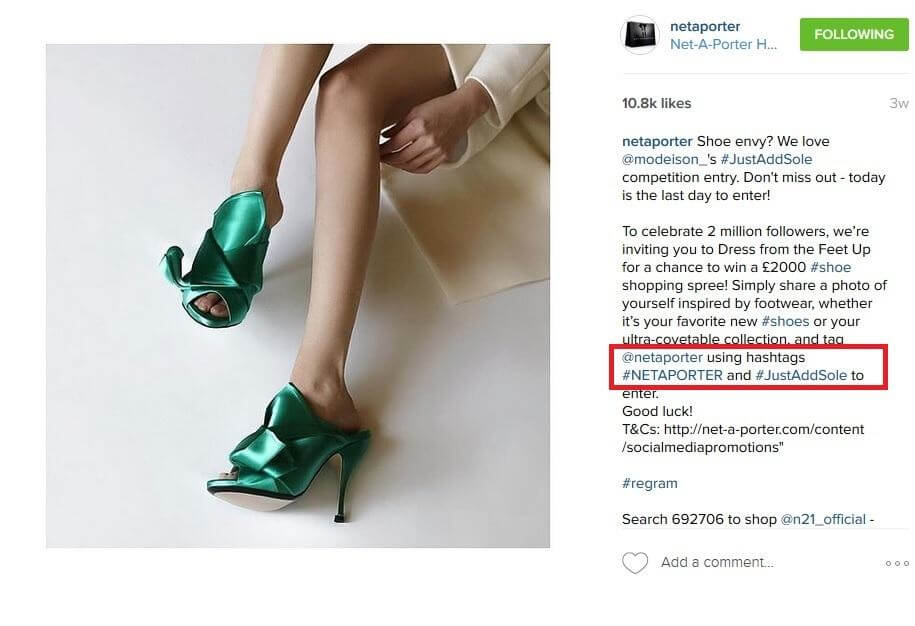 3 Reasons Why User Generated Content Can Make You Money
UGC is not a new concept for marketers, but that the rise of social media has popularized it by making the user-driven content much easier to access and to incorporate it into branded communication. Here are the 3 Key Reasons Why More and More Brands Turn Towards User Generated Content to Grow Their Online Presence and Revenues.
1. Customers Are Trusted

Shopper behaviour has changed. Most consumers now, regardless the age, go to Google and research their purchase decision. In most of the cases, they look for user generated content to help them buy. Why? People trust people more than just brands. Over half (51%) of Americans trust UGC more than any other form of media, says Bazaarvoice report. This tendency gets particularly valid for Millennials, people born between 1977 and 1994. For example, there are certain purchase decisions that Millennials will not make without UGC, such as major electronics or cars.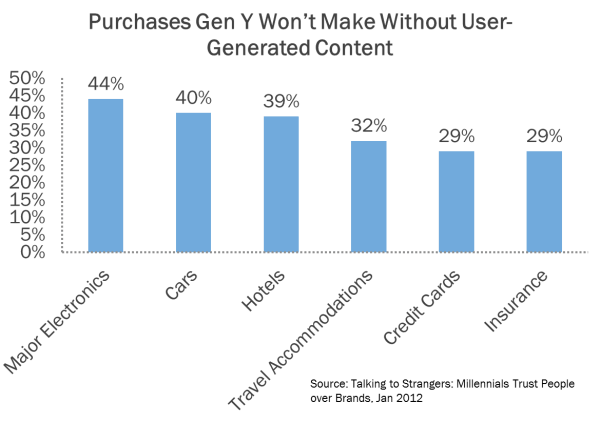 Brand Example: Here is how Whirlpool used UGC to encourage social conversations, build an emotional connection with its community and reinforce trustworthy a "care" brand message. As a part of the "Every Day, care" campaign the Whirlpool users were/are invited to share their real life examples of all the possible ways loved ones show their care for each other. The #EveryDayCare stories got (and continue to be) featured on carefully curated campaign microsite as well as in the brand's own and paid social channels.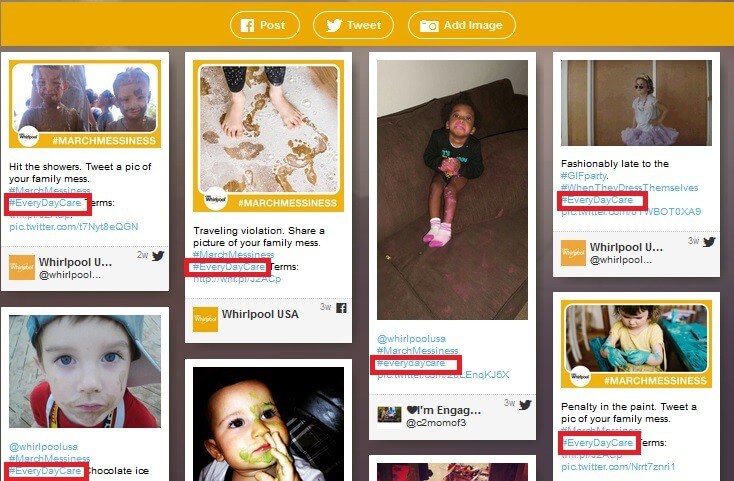 2. Customers Know Your Customers
No one else understands your target demographic better than your target demographic. Your current customers speak the same language as your future customers. Why not let them speak about your product/services on your behalf? Let your current customers talk about benefits as well as frustrations (always address them!). As opposed to pre-arranged branded sales messages, this authenticity is the true value of user generated content that people look for and are willing to trust. You might even reinforce the impact of your customer's voice further by inviting influencers to be your brand advocates and by making their suggestions shoppable, just as ASOS does it.
Brand Example: British retailer ASOS is a real innovator in harnessing the UGC commercially. The brand's Instagram account with more than 4 million followers is pretty much a stage for fans who pose with ASOS items and share their outfits images under a #AsSeenOnMe hashtag. The brand then directs the audience to the Instagram bio with a link to an appropriate purchase section on the brand's website where you can buy the presented items (UGC sales generating potential at its finest!).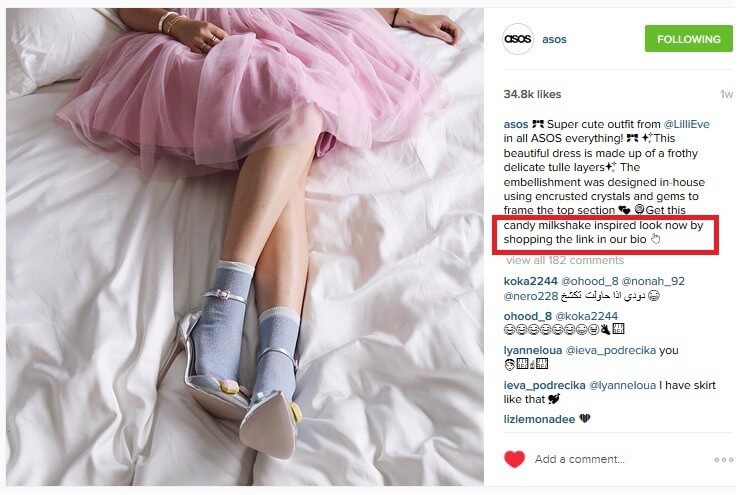 3. Customer's Content Is Affordable
User generated content strategies are applicable as much to big as to small companies. In fact, small companies with lower budget can benefit from technology-driven UGC innovation to bridge the gap and "punch above your weight" as very often content provided by their customers can be for free (it does not mean, however, it is usage rights free and you should always clarify the content's copyright and intellectual property ownership with your users). The amount of customer-driven content on your site, therefore, is a factor of how many customers you have, what percentage of them are sharing and creating content and how effective you are at accessing this content. For getting an instant access to what your customers say about your brand online it is wise to use a social listening tool. This will help you to pick up quickly the most valuable and interesting opinions and contact directly your users for example for getting their usage rights approval.

Brand Example: Chobani, a Greek yogurt company, decided to use customer-driven content to boost sales and improve brand image. The company invited its loyal customers to submit videos and images praising its yogurt to later successfully incorporate this content on the company website, billboards, and other channels. A lot of excitement has been generated by the billboards with an authentic user Tweet on it: "Chobani is heaven!!!!!!!" according to @kgmoll"

Have you ever run a user generated content campaign? What are the main concerns that hold you back if haven't tried yet?