⚡ BREAKING NEWS: Brand24 + Slack Integration = Lightning Fast Engagement ⚡
April 6, 2016 ・ 2 min read
We're beyond excited to announce our Slack integration which allows you to view your company mentions directly in Slack!
At Brand24, we really care about productivity and collaboration. One of the tools we use every single day and love very dearly is Slack, and it seems over 2 million people using it feel the same way. Slack can boost your productivity like no other tool: you can collaborate with your team in open and closed channels, assign tasks, make group decisions, and share business-relevant GIFs, like this one: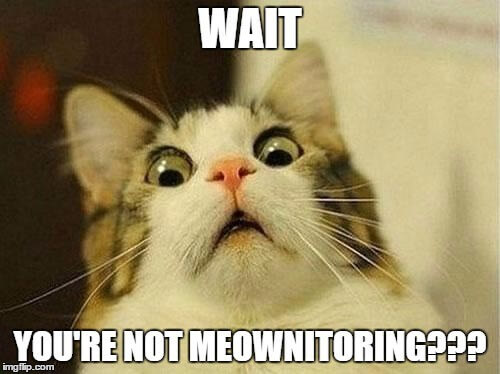 Why we are a great match
While Slack is a real-time messaging, archiving and search app for modern teams, our very own app allows you to discover and engage in online conversations relevant to your business in real time. Notice anything in common? We certainly do!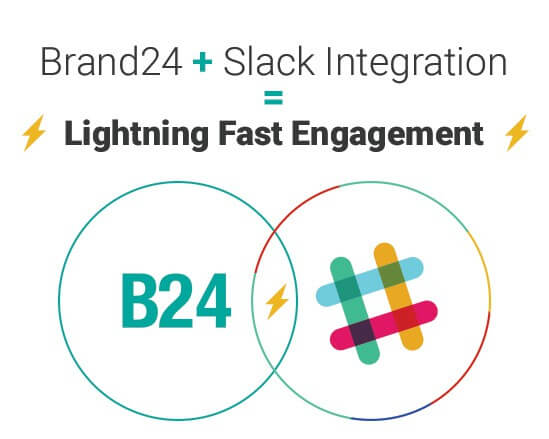 Instantaneity plays a huge role for both Slack and ourselves, which makes us such a great fit. Integrating your Brand24 account with Slack means you get to be more productive AND increase the quality and quantity of your online engagement at the same time.
While we encourage you to keep an eye on your most important mentions directly on Slack, please make sure you visit your Dashboard regularly for all the buzz quality and quantity goodness it has to offer. Have no account? Start your free 14-day trial.
Integrating Brand24 with Slack has a number of benefits:
You get to be the first to react to questions and comments relevant to your business. This way you can improve your company image & increase customer satisfaction.
Being able to view your company mentions with your fellow team members allows you to choose the most qualified person to respond or make group decisions. This allows you to increase the quality of your engagement and build rapport with your audience.
You can spot problematic comments and take action before they escalate to prevent social media crises…
… and you get to use the time you usually spend navigating from one tool more productively.
Here's what your mention notifications look like in Slack:

You can find out more about the integration by visiting our Slack Integration site. All that's left to say is: "Hello World, time to take you over!".
Related read: