Another Facebook's Bold Move – Slingshot introduction – report
July 11, 2014 ・ 3 min read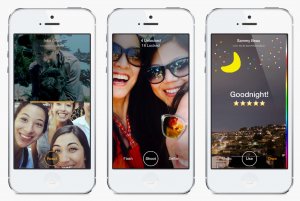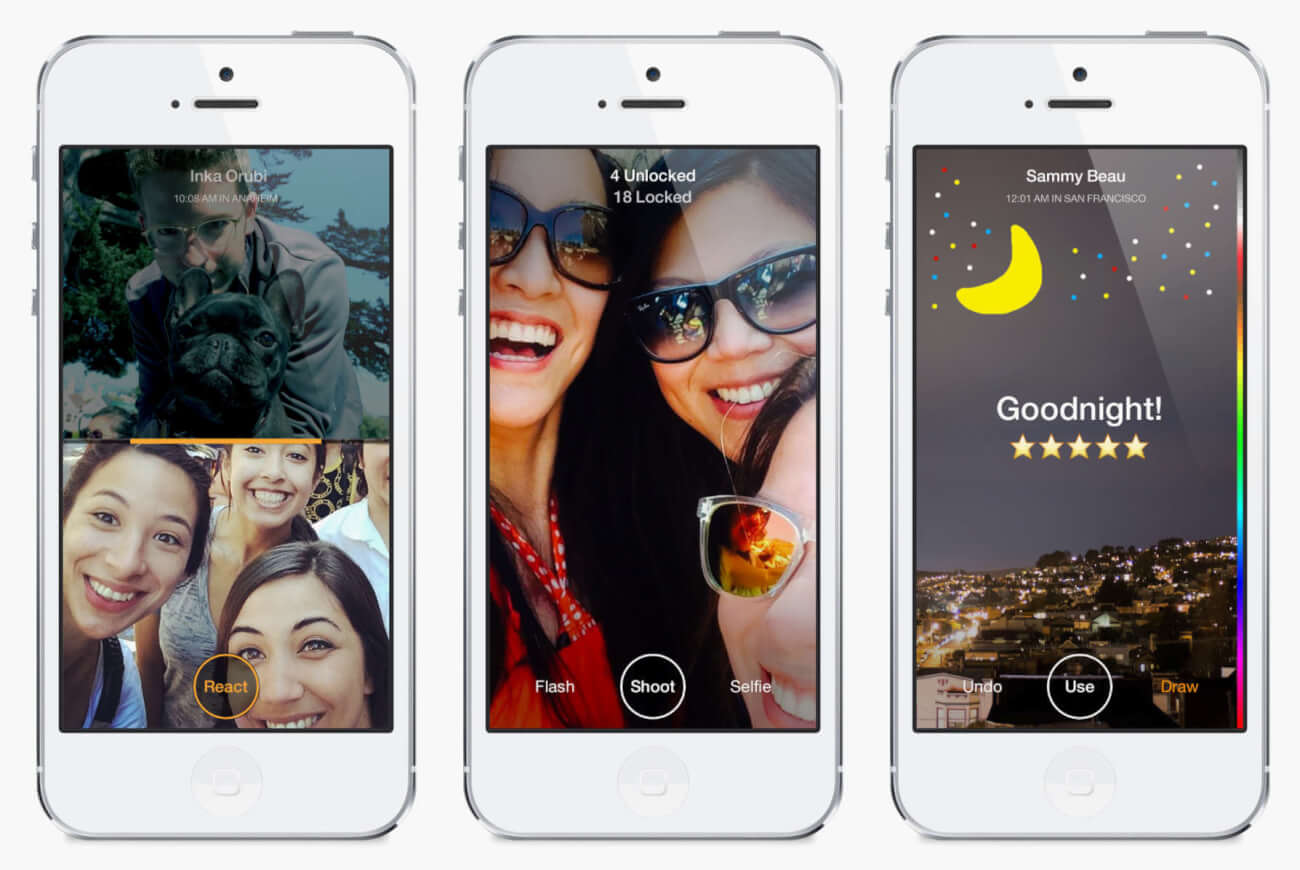 Facebook introduces Slingshot in an aggressive move to compete with Snapchat. People are not very pleased.
We are excited to present you our latest report. This time we looked at a new photo-sharing app, Slingshot by Facebook. It was officially announced on 17th June 2014 and its introduction took aim at the popular and very similar app, Snapchat. Withnin one week Internet users generated over 20k mentions which concerned Slingshot. Most of contents were published on Twitter (73.6%), which is still the most popular platform for sharing contents. Opinions about the app are divided. About 33% user-generated contents are negative, againts 30% positive ones. Generally people do not like Slingshot features and privacy settings. It shows that Internet users do not put much trust in Facebook. In comparison to Snapchat, Facebook still has a lot to catch up on. People write nearly five times more about Snapchat than about Slingshot.
This report presents an in-depth analysis of the Internet discussion about Slingshot introduction. Check out the full report on Slideshare.
Number of mentions


The number of mentions increased rapidly on the day of Slingshot introduction and started do decrease slowly in the following days. On the 25th June another, the buzz rose again. On that day Facebook announced that Slingshot went global. During the analyzed period the number of mentions remained on the average level.
Sources of mentions
The most popular source of mentions is Twitter (73.6%). However, the significant part of those mentions are shared contents from news websites.


Main topics of the discussion


The major part of user-generated contents are general thoughts about the app (31%) and experiences with the app (14.7%). People also write invitations to Slingshot in order to find some friends to share photos with (13.3%). Other mentions concern comparison with Snapchat, features and settings (especially Reply to Unlock) and Facebook aggressive strategy against other companies.
Sentiment of opinions


Opinions about Slingshot introduction are divided into similar proportions. However, such level of negative opinions (over 30%) is relatively high. Except the general discontention with Slingshot, people complain about Reply to Unlock feature which forces users to respond to the message before the actually see it. Many Internet users (about 10% negative mentions) think that the app will fail in the near future. The privacy settings are also open to doubt. This is not the first case that people do not trust Facebook security policies. Many find Slingshot useless, confusing, or senseless. In the case of positive opinions, people express their general feelings rather than focus on detailed features of the app.
Comparison with Snapchat
People still write more about Snapchat than about Facebook (nearly five times more). However, Snapchat is a strong and well-know brand, as it operates on the market much more than Slingshot. People get used to and get on Snapchat. The question is if the Slingshot will also grow on them.
Facebook as a source of positive mentions
The interesting fact is that on Facebook people write many more positive opinions than negative ones. Share of mentions from Facebook reaches 17% of all positive opinions. It means that Facebook's users are more satisfied with the app than other platforms' users. The charts below present the shares of positive and negative mentions in all Facebook contents related to Slingshot.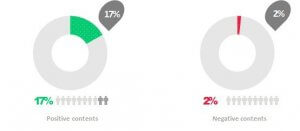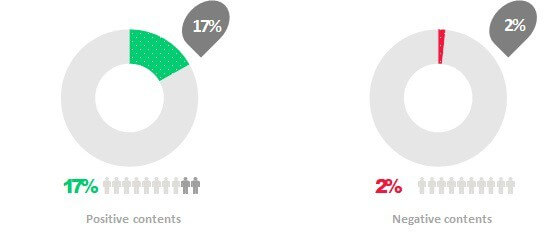 Main conclusions
Number of mentions held on the low level before Slingshot introduction. It increased rapidly when the app was officially launched. After the 20th the buzz held on an average level and again increased a little when the app went global. Each increase was related to the news and it proves that Internet users willingly share information that they read in the Web.
Estimated social media reach held on the low level except the time when Slingshot was officially introduced.
The most popular source of mentions is Twitter. However, in the case of positive mentions, contents from Facebook represented 17%.
General thoughts about the new app are the most common in user-generated contents. Many Internet users also discuss in social media about Slingshot's features, and options. Quite a lot contents concern the comparison to other photo sharing app, Snapchat.
Both positive and negative user-generated contents represent about 30% of all mentions each. The rest of contents have neutral sentiment. Such level of negative opinions is relatively high and reflect the general dissatisfaction with the news.
See the full report here:
Slingshot App by Facebook – Reactions across Social Media from Brand24