Hashtags are an important weapon of choice for marketers, influencers and regular users expanding their social media presence. While on Facebook and Twitter they don't really matter, on Instagram, they're crucial to growing your account. To help you grow your Instagram presence, we've just rolled out a new feature – Trending Hashtags!
Here's a video that has some good tips on how to find trending hashtags on Instagram and what they're all about:
And here's what's you'll get from this blog post:
See trending hashtags for any keyword: your company, product, industry, competitor name, hashtag or any other keyword
Use trending Instagram hashtags to get more followers
Get more likes for your Instagram posts
Increase your social media reach
Monitor the hashtags your competitors use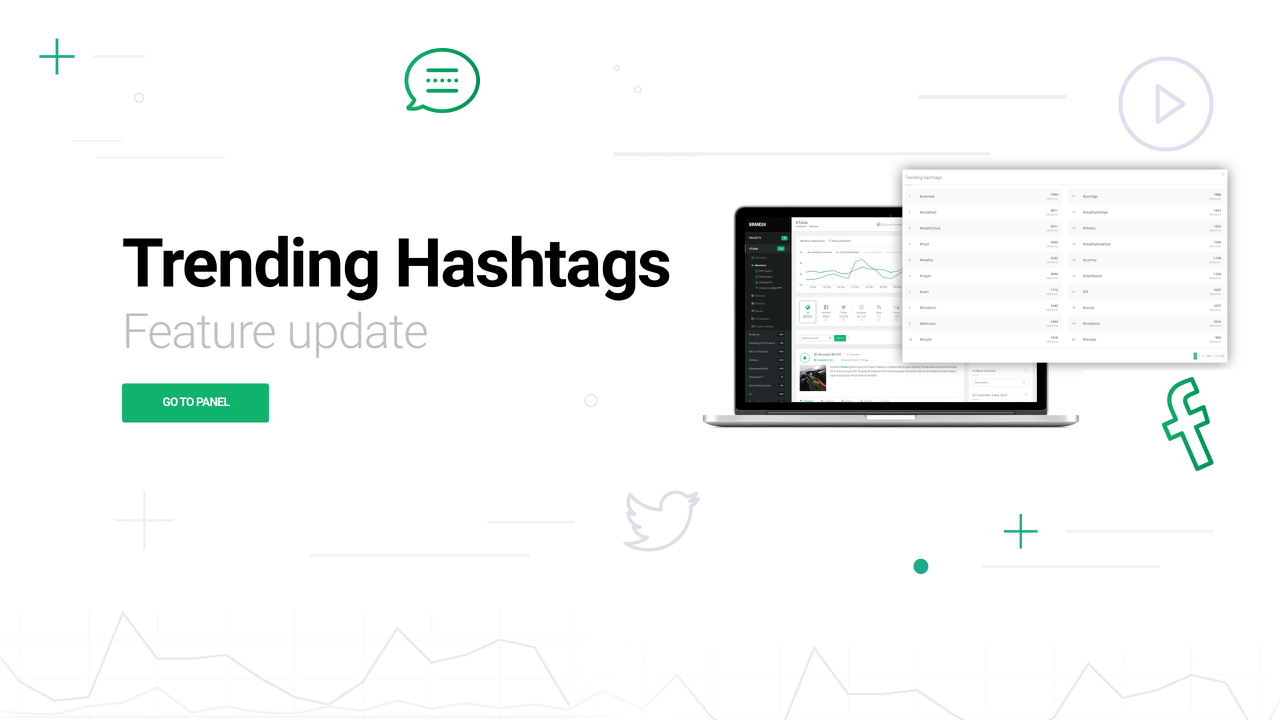 Trending Hashtags in Brand24
From now on, Brand24 also analyzes top 100 most popular hashtags for your project and keyword you monitor. Here's a few words about how it works exactly:

Since Brand24 is a web and social media monitoring tool, it collects and analyzes all online mentions of predefined keywords. Of all mentions, the tool then analyzes these ones containing hashtags and identifies the top 100 most popular hashtags used in these mentions.
Trending hashtags are analyzed for all web and social media sources Brand24 monitors – Facebook, Twitter and Instagram.
Trending Hashtags for all pricing plans
Trending hashtag are available for all pricing plans and free trial – if you already have your Brand24 account, log into the panel or
► Create one for free and find your trending hashtags
---
Trending Hashtags inside Brand24
To find trending hashtags for Twitter, Facebook and Instagram create your free account (no credit card required).
Here's how to find them:
Inside the project creation wizard, enter hashtag(s) of any other keywords you want to find top 100 hashtags for. Again, it can be your company, product, niche, industry, competitor name / hashtag.


Click Next, choose the language you prefer and click Get mentions.
Once your project is created, go to the left hand side of the panel and click the Analysis tab.


Inside the Analysis tab, scroll down to find your top 100 trending hashtags on the basis of Instagram, Twitter and Facebook mentions containing your keywords: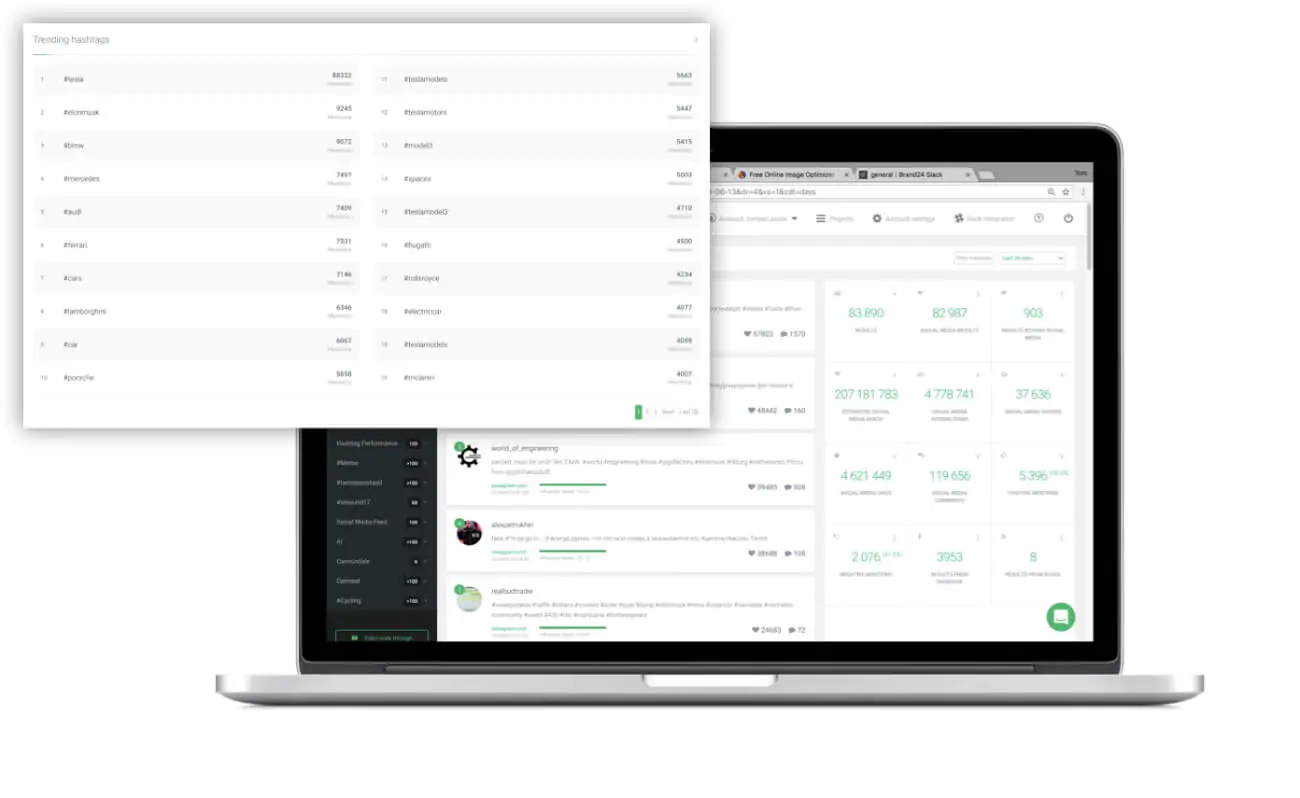 Voilà!
Here are your hashtags!