All You Need to Know About Facebook Hashtags (and Why They Are Like a Gun)
February 11, 2016 ・ 4 min read
Originally associated with and popularized by Twitter, hashtags are now used on almost every major social network, including Facebook, Google+ and Instagram. Not with the same effect, though. Facebook hashtag system is not so powerful as Twitter's or Instagram's one and marketers have no clear stance as to whether hashtags should be always included in Facebook marketing campaigns or not. Some reports claim even a loss in engagement for Facebook posts with hashtags. What is the truth and what is the myth? Should business use Facebook hashtags? Why Facebook hashtags are like a gun and how to use them effectively? This is what we are going to reveal today!
How Facebook Hashtags Work
Facebook hashtags work the same as hashtags on other social platforms. What they do, basically, is tying up multiple public online conversations into one stream. It seems to be a win-win solution. People can then filter a particular hashtag on to find more relevant conversation and brands can increase their content visibility and engagement. It seems. Using too many Facebook hashtags, however, can be harmful for your brand as it can cause a significant drop in reach.
On another difference to Twitter or Instagram where many users have public accounts, most people on Facebook have private profiles and their posts, by default, are seen only to their friends. How it translates into business? Private hashtags are not searchable. Sure, you can still use them, but unless you make your post with a hashtag public only your Facebook friends will be ale to find it. Consequently, when you search for a particular hashtag on Facebook, chances are your results will be generated mostly by public organizations, brands, and influencers rather than a random Mr. Smith.

Here is how a hashtag #Superbowl stream on Facebook looks like – first on the list are "Top Posts" (posts with the most engagement) then "Posts from friends and groups" and then "Public Posts":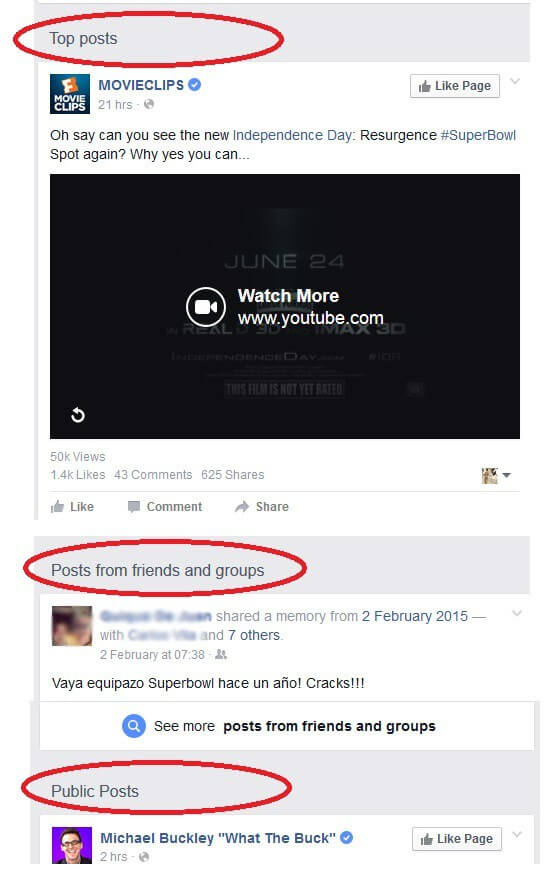 How to Find Hashtags on Facebook
For every hashtag, Facebook creates a unique URL. Hashtags are then seen as clickable links and open up to display all other posts on Facebook containing that particular keyword phrase. Here an example of a #SuperBowl hashtag post: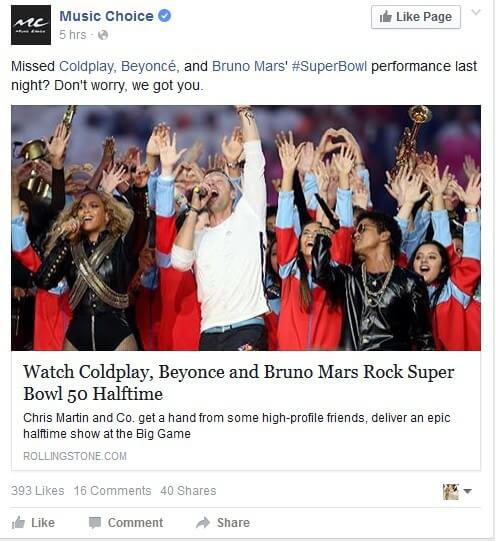 There are tree main ways to search for a hashtag on Facebook:
The advantages of an automatic search are time, convenience and scale. You will find much more hashtags, your research will be quicker, the results will be gathered in one place plus you will get powerful data analysis like this how many people were positive or negative in their opinions when using a particular hashtag. Here is how the results of a #Superbowl Facebook hashtag search look like with Brand24 tool: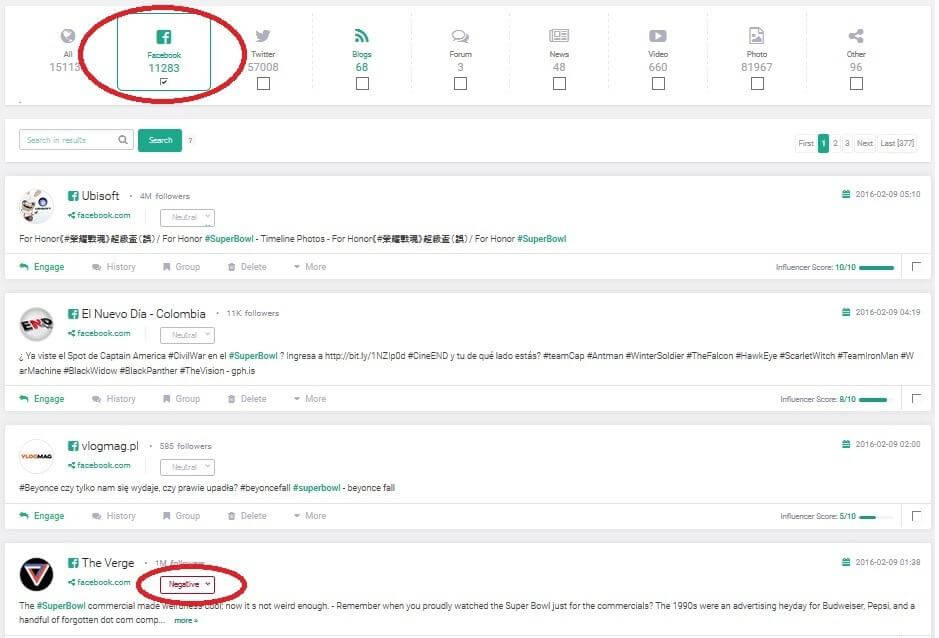 Should Business Use Facebook Hashtags?
Yes and No. Hashtags are like a gun. They have tremendous power, but you need to know how to use it correctly. A hashtag can be a great social monitoring tool, it can help your audience to find more relevant conversations (if your public is socially savvy!), creative hashtag campaigns can generate lots of fun and social engagement. However, it seems absolutely pointless to use Facebook hashtags just for the sake of it, or abusing them, which according to the studies, might even decrease your reach.
Facebook Hashtags?
Should your business use Facebook hashtags and whether they work for your audience? We don't know, but we can help to find out! Repeating after an industry expert Andrea Vahl, all you need to is…to TEST IT. Make an experiment and put one or two relevant hashtags into your posts during a week. Check your reach and interactions. You can also dig deeper, collect all the mentions with the particular hashtags using Internet monitoring tool and analyze which worked better. This will help you to plan your hashtags for the future. Then have the same number of similar posts next week but without hashtags. Compare your reach and interactions to the results from the week 1. Voilà! Is your Facebook page hashtag-friendly?
Share your thoughts we so do like to listen!