Twitter's New Feature: Learn How to Verify Your Twitter Account
July 22, 2016 ・ 3 min read
Imagine This
You log into your Twitter account, you scroll down the feed and something's not right. Where are all those egg avatar accounts? Where are all those fake names? Where are the bullies, trolls, racists and haters? Seems like a fairy tale, right?
Actually, it may become the future of Twitter. The platform recently made a step to improve our tweeting experience. The blue verified badge is now available to all users, however, so far it's dedicated to accounts of public interest. With this move, Twitter makes finding influencers and valuable accounts easier.
Check also: Twitter Influencers: How to Find Them + benchmarks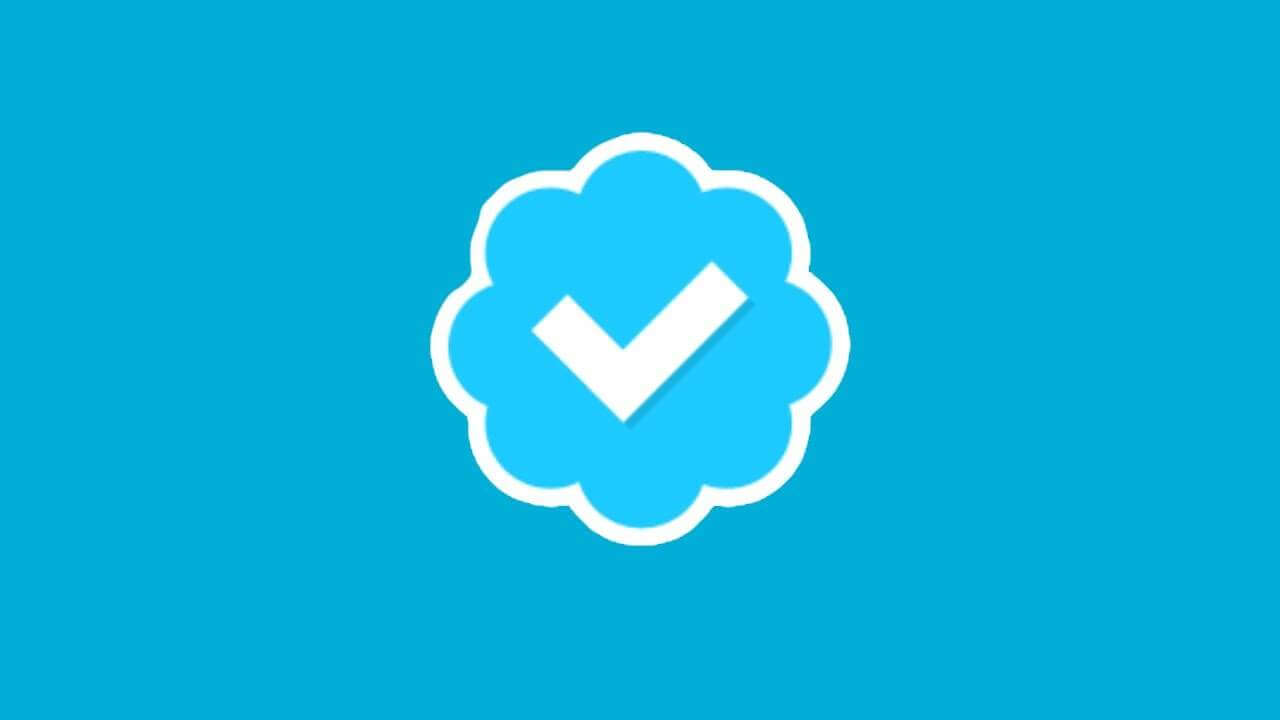 We hope opening up this application process results in more people finding great, high-quality accounts to follow, and for these creators and influencers to connect with a broader audience.
– Tina Bhatnagar, Twitter's vice president of User Services
Up until now, Twitter used to verify only high-profile accounts, such as brands, public figures, politicians, or sportsmen.
How to Verify Your Account?
To verify an account, you have to complete your profile and provide additional information it may be missing, such as your phone number (which you have to verify), your bio, a verified email address, birthday date, header and profile photo. Also, your tweets have to be publicly available.
Step 1: Click here to start your Twitter account verification process.
You should see this:

Make sure you're about to verify the right account. If you're running a company Twitter, check the box below.

Step 2: Next, if your account's incomplete, you need to provide all required information to prove your authenticity. When it comes to verifying your phone number, after providing your number you'll get a text message with the confirmation code.

Step 3: Once you provide all required information, you need to provide two websites you can be identified with. What's more, you need to write why your account should be verified.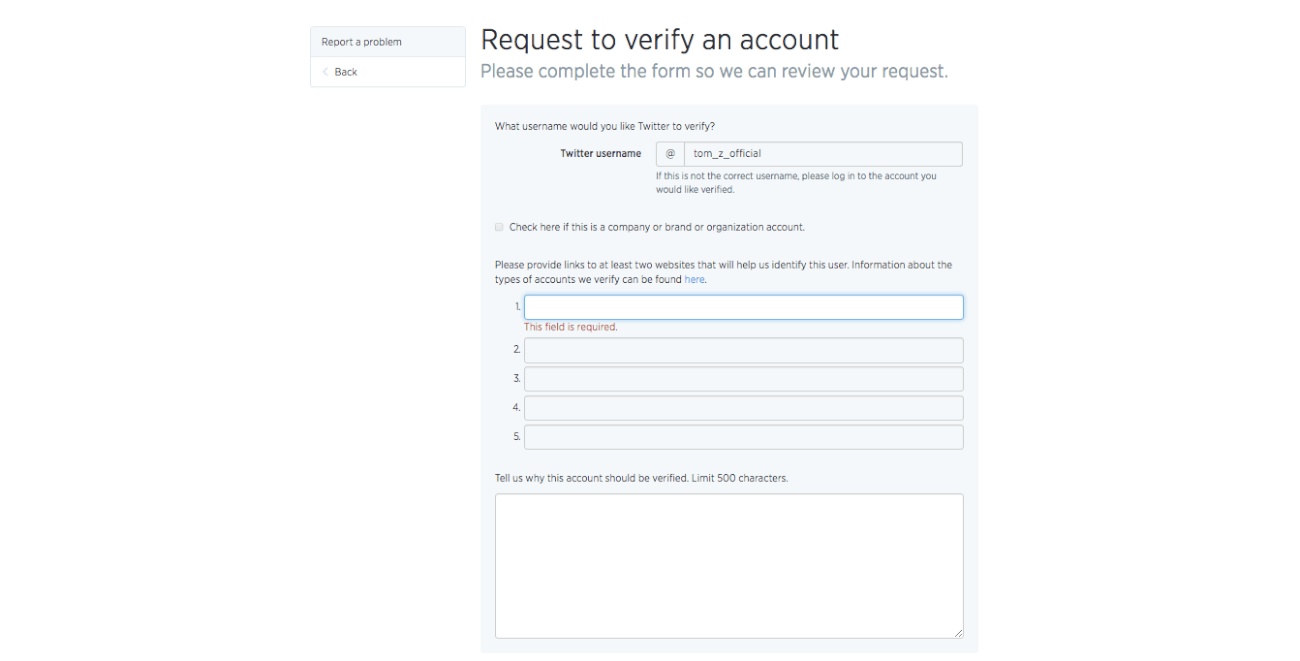 Step 4: Then, you get to review your submission:

Step 5: If everything's fine, you click Submit.
How to Verify a Company Twitter Account?
For verifying company accounts, you might be asked to provide a scan of your identity card, passport, or driver's license – at least we were requested to do so. Remember to tick the box if you're a company. Contrary to personal accounts, verifying a company account doesn't require providing a date of birth.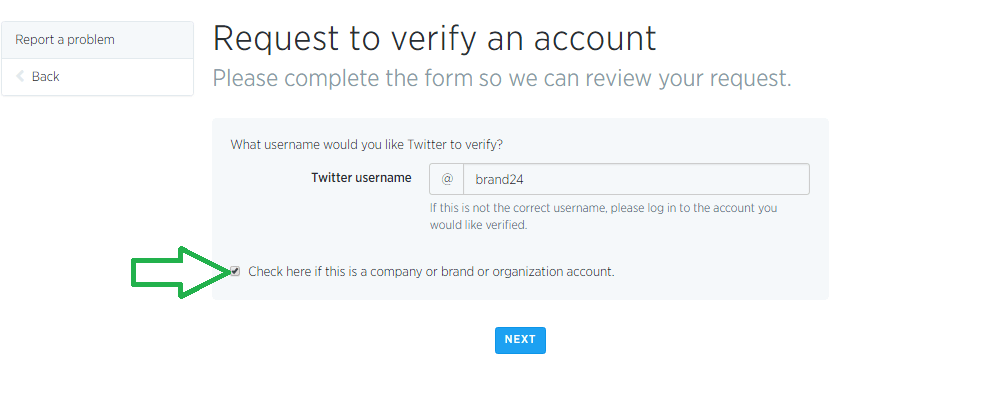 The rest of the process looks similar. There was just this one difference – we were asked to provide a photo ID to verify a company profile, so be prepared to upload it if requested.
"suck[s] at dealing with abuse"
Such a solution may partially be due to Twitter's harassment problems which seem hard to tackle. Twitter's struggle with abusive users reached such an extent that the platform introduced Twitter Trust & Safety Council and adjusted terms and conditions. Unfortunately, Twitter still has a massive problem with harassment.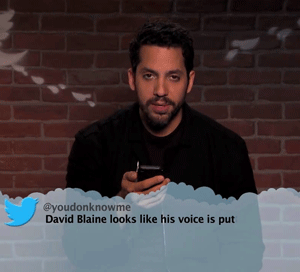 Also, Twitter has nearly 310 million monthly active users and only about 187 000 verified accounts which creates a tangible disparity. Account verification open to anyone will increase the number of interactions between verified accounts.
It remains unsure whether Twitter's planning to verify only public figures or regular users. It can be assumed that with a great number of requests from regular users, Twitter may introduce this kind of verification on a regular basis.
Once you have your verified account, don't forget to check our Twitters tips and tricks to run your account!
Interested in Twitter or any other topic? To keep up to date with topics you're interested it, you can start using social listening to receive mentions of your choice. Check our article on social listening as a research tool!