11 Epic Brand Collaborations [And How to Find Partner to Collab]
January 7, 2023 ・ 10 min read
Some time ago, while scrolling my Facebook wall, I saw a picture of a Starbucks cup of coffee. Oh, it must be my favorite cappuccino, I thought. But it wasn't. It was a case for Galaxy Buds made by Samsung! Can you believe that? I was a little bit surprised, but I need to say it is a great example of brand collaboration. Actually, I think such cross-brand collaborations are an excellent way to create some buzz and reach potential customers.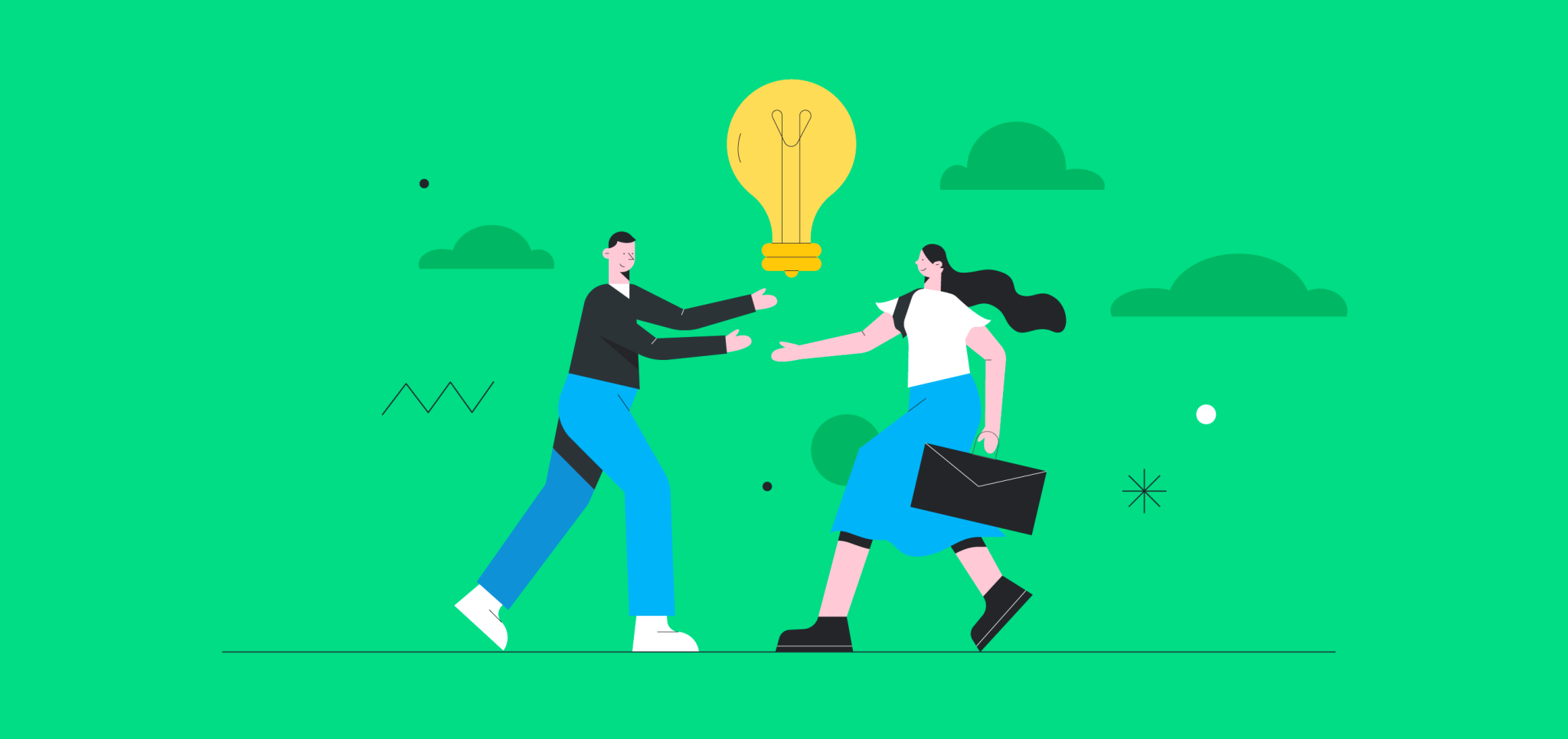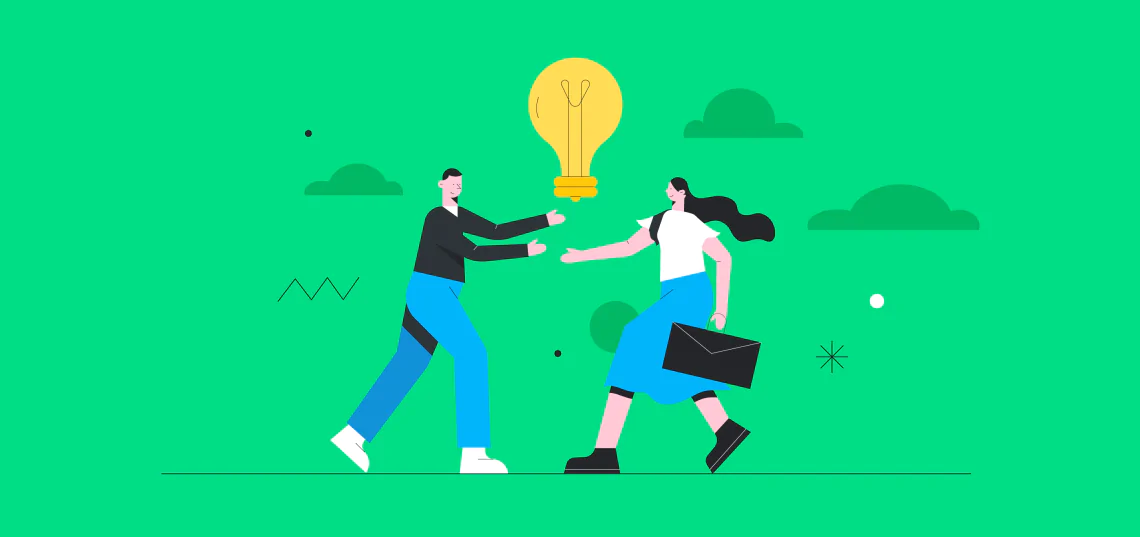 Why do I think so? Because it really works.
Brand collaborations are becoming more popular as companies look for new and innovative ways to reach customers.
It is a win-win situation for both parties involved.
Collabs provide an opportunity to reach a broad target audience while also deepening relationships with existing customers.
Recently, I did some research and discovered great examples of brands that established successful collaborations. Let's check it!
11 Epic Brand Collaborations:
01 Uber x Spotify
Spotify and Uber teamed up to provide customers with an even better experience during a car ride.
Customers with premium Spotify accounts can integrate the app with Uber and listen to their favorite tunes streamed directly from Spotify.
This is a great way for both brands to get more exposure and to offer customers an even more enjoyable experience.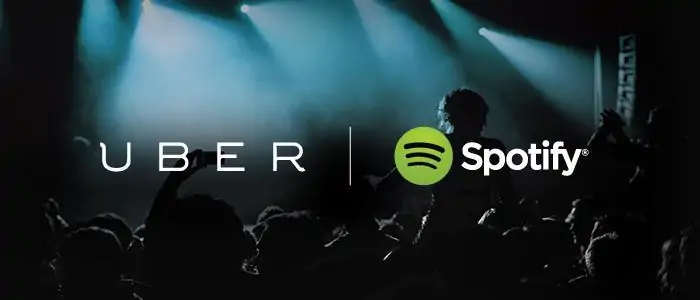 02 Marvel x Pandora
Pandora has released a unisex jewelry collection inspired by superheroes from the Marvel Cinematic Universe.
The collection includes 11 handmade pieces, such as a bracelet, ring, necklace, and charms representing Black Widow, Iron Man, Captain America's shield and other iconic Avengers symbols.
According to Stephen Fairchild, Pandora's Product Director, many customers have been asking for this collaboration for a long time!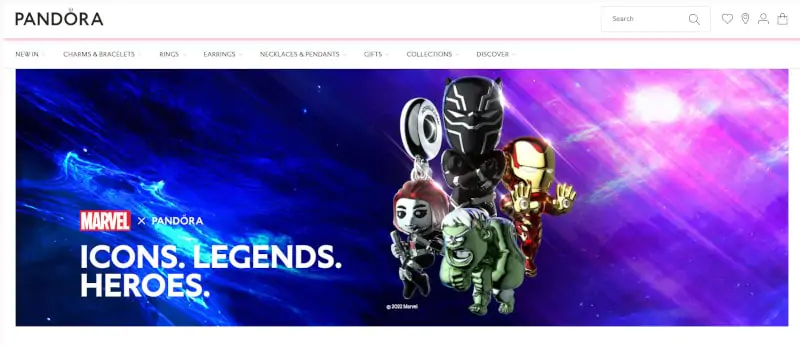 03 Lego x Stranger Things
Lego and Stranger Things have teamed up to create a new Lego set inspired by the famous and award-winning Netflix show.
Fans can play with 2,287 pieces and 8 Minifigures. The set includes Lego versions of the show's characters, locations, and vehicles.
With Lego x Stranger Things, you can build your own version of the Upside Down and relive your favorite moments from the show.

04 IKEA x Asus
Need a piece of gaming furniture? No problem! IKEA created stylish gaming furniture and furnishings lines in collaboration with the Republic of Gamers (ASUS ROG).
The collection, called ROG (Republic of Gamers), includes a range of furniture, home accessories, and electronics that combine the best of both brands.
According to the creators, the furniture is ergonomically optimized for gaming, with built-in cable management and plenty of space for monitors, keyboards, and other gaming gear.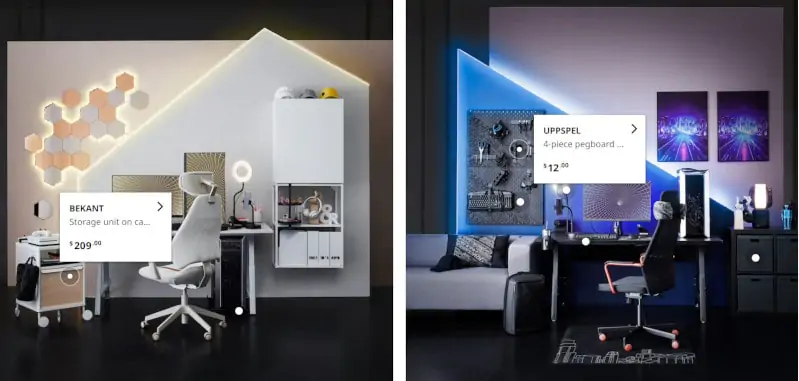 Brand24 is a social listening tool that finds top profiles and pages related to your business!
05 Lee x H&M
Lee x H&M is a brand collaboration between the iconic denim brand Lee and the popular fashion retailer H&M. The collection features a range of stylish and affordable denim pieces, including jeans, shirts, jackets, and more.
As the slogan says, this brand collaboration aims to push for the next generation of more sustainable denim.
Fashion collaborations like this are always exciting and one of the most successful brand collaborations. Why? Because they give people the opportunity to own pieces from two great brands at an affordable price.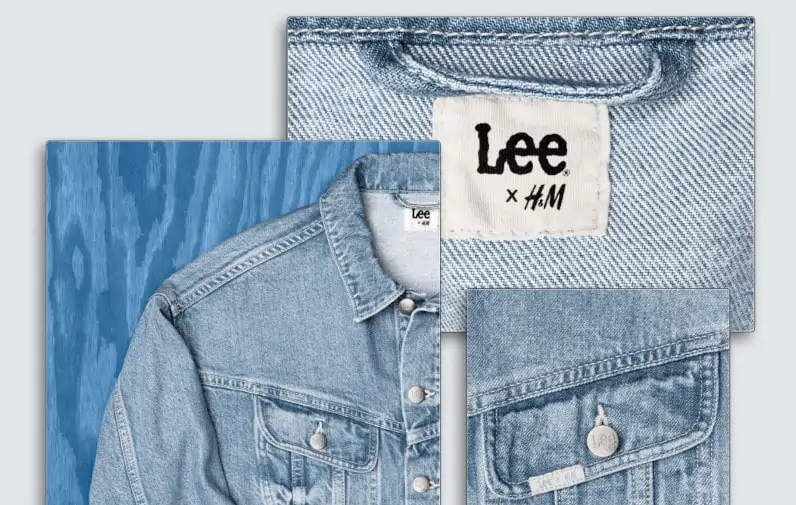 06 GoPro x Red Bull
When it comes to brand collaborations, GoPro and Red Bull are a match made in heaven. Both companies are all about extreme sports and adventure, so teaming up was a natural step.
The partnership has resulted in some incredible content, with GoPro cameras capturing amazing footage of athletes performing death-defying stunts.
The GoPro x Red Bull collaboration has produced some truly jaw-dropping videos. And it's not just athletes who benefit from the partnership – viewers are getting a close look at some of the most extreme sports in the world.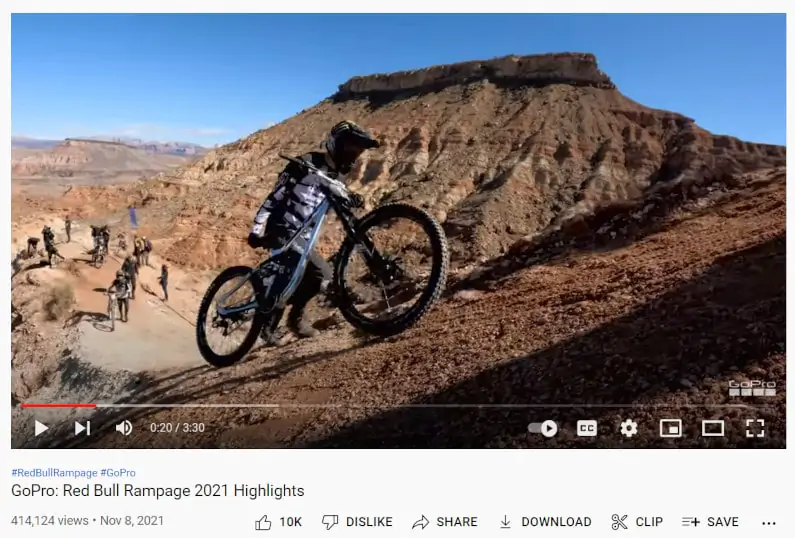 07 BMW x Louis Vuitton
BMW and Louis Vuitton have teamed up to create a tailor-made set of luggage crafted in carbon fibre and fit for the BMW i8.
The collection includes a range of lifestyle accessories designed to enhance the travel experience. Furthermore, the four-piece set of exclusive suitcases and bags matches sports cars perfectly.
The brand partnership between BMW and Louis Vuitton is a natural fit. Both brands are known for their luxury and high-quality products. The collaboration gives customers a way to experience the luxury of both brands.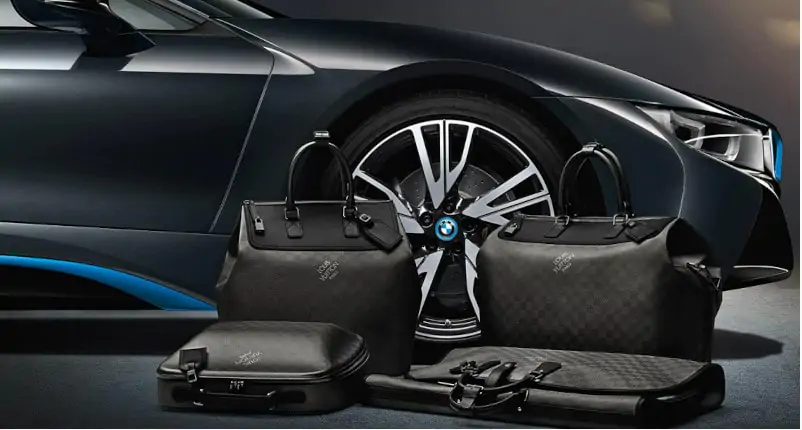 08 Nike x Hello Kitty
Nike and Hello Kitty have teamed up for a collection including t-shirts, pants and hoodies, all emblazoned with the Hello Kitty logo.
In recent years Hello Kitty has been embraced by the fashion world, appearing on everything from shoes to handbags. That's because the iconic Japanese character has many fans among children and adults.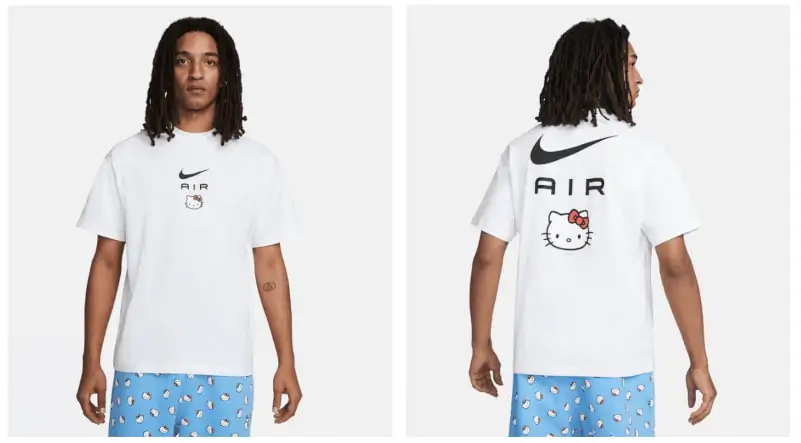 09 Semrush x Surfer
Let's take a look at brand collaboration from the digital marketing tools area. Surfer and Semrush created an integration that aims to improve their clients' link-building strategies.
Both companies are leaders in their fields, and the partnership has allowed them to offer a unique package that benefits the customers of both brands.
Collaboration is also a great way to increase brand awareness and reach new audiences for both companies.

10 Starbucks x Samsung
Brand collaborations are all the rage these days, and Starbucks x Samsung is the pairing to get people talking.
The two brands created a limited-edition line of coffee-themed accessories, and the results are seriously stylish.
The collection includes themed protective cases for the Galaxy S22, S22+, S22 Ultra and Galaxy Buds. One of the phone cases looks like a Starbucks receipt.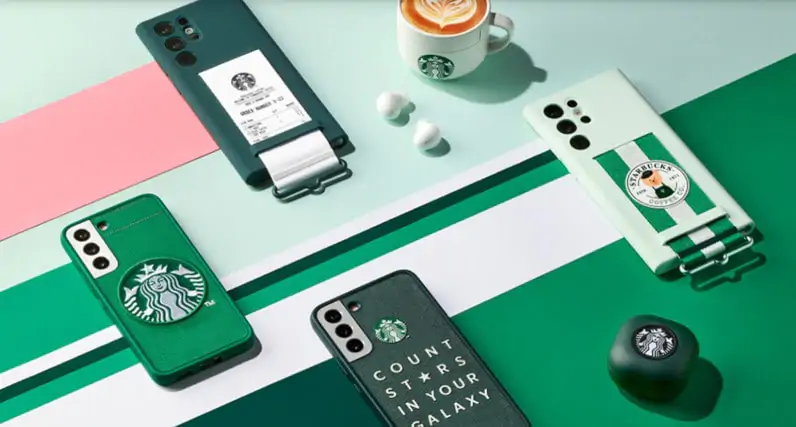 11 Oreo x Supreme
The next brand collaboration to take the world by storm is between Oreo and Supreme. A surprising combination, isn't it?
The two brands came together to create a limited edition Supreme-branded Oreo cookie that was Supreme-branded. The cookies sold out almost immediately, and some people were willing to pay huge prices for them on the secondary market.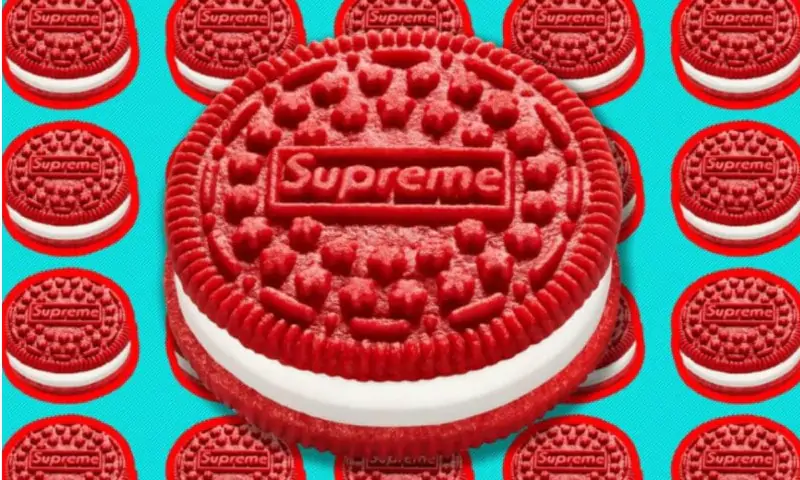 How to find a partner for collaboration?
Brand collaborations are increasingly commonplace. We see lots of big names teaming up to create new products.
But how can you find a partner for successful brand collaboration?
Search for complementary brands
Usually, brand cooperation happens among companies from complementary industry spaces. We see that often in the fashion industry.
It is quite a smart move because such companies know best their needs and struggles.
I assume you know your market and you have a clue who matters in the industry. So maybe you already know your potential partner?
If not, look them up on Google, or LinkedIn, network at industry events or explore social media groups for like-minded brands.
Search for brands familiar with your activities
It will be much easier to start collaborating with other brands if they already know you.
So, how about checking who is talking about your brand across the internet?
By monitoring mentions about your brand, products and services you might find brands (and their employees) that will be a perfect collaboration match.
After setting up a monitoring project, you will gain access to all mentions of your brand.
The tool will list the top public profiles that have already mentioned you: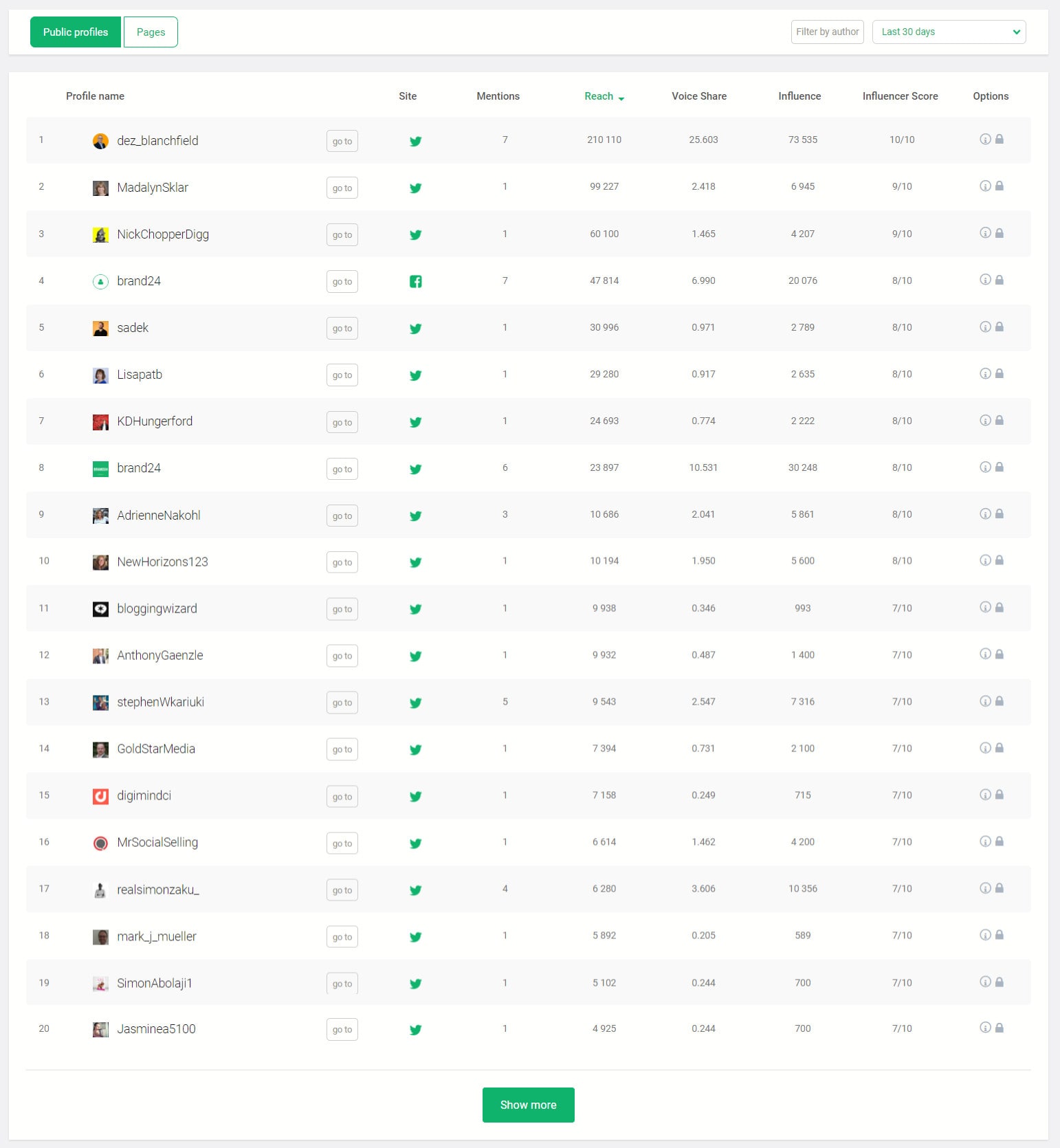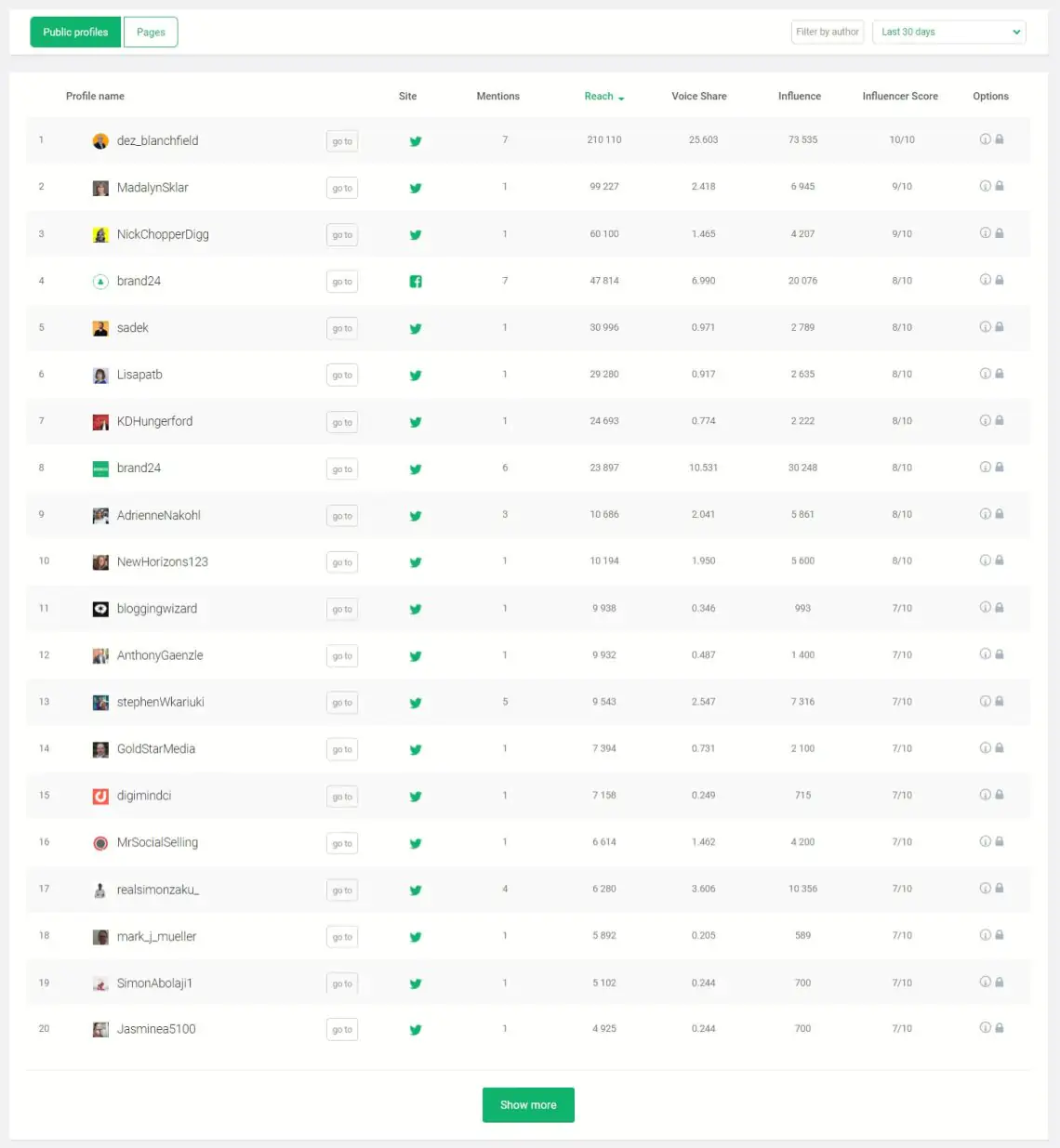 Tip: It is a great way to find influencers.
Discover top profiles and pages related to your business!
Also, you will get a list of top pages that mentioned you: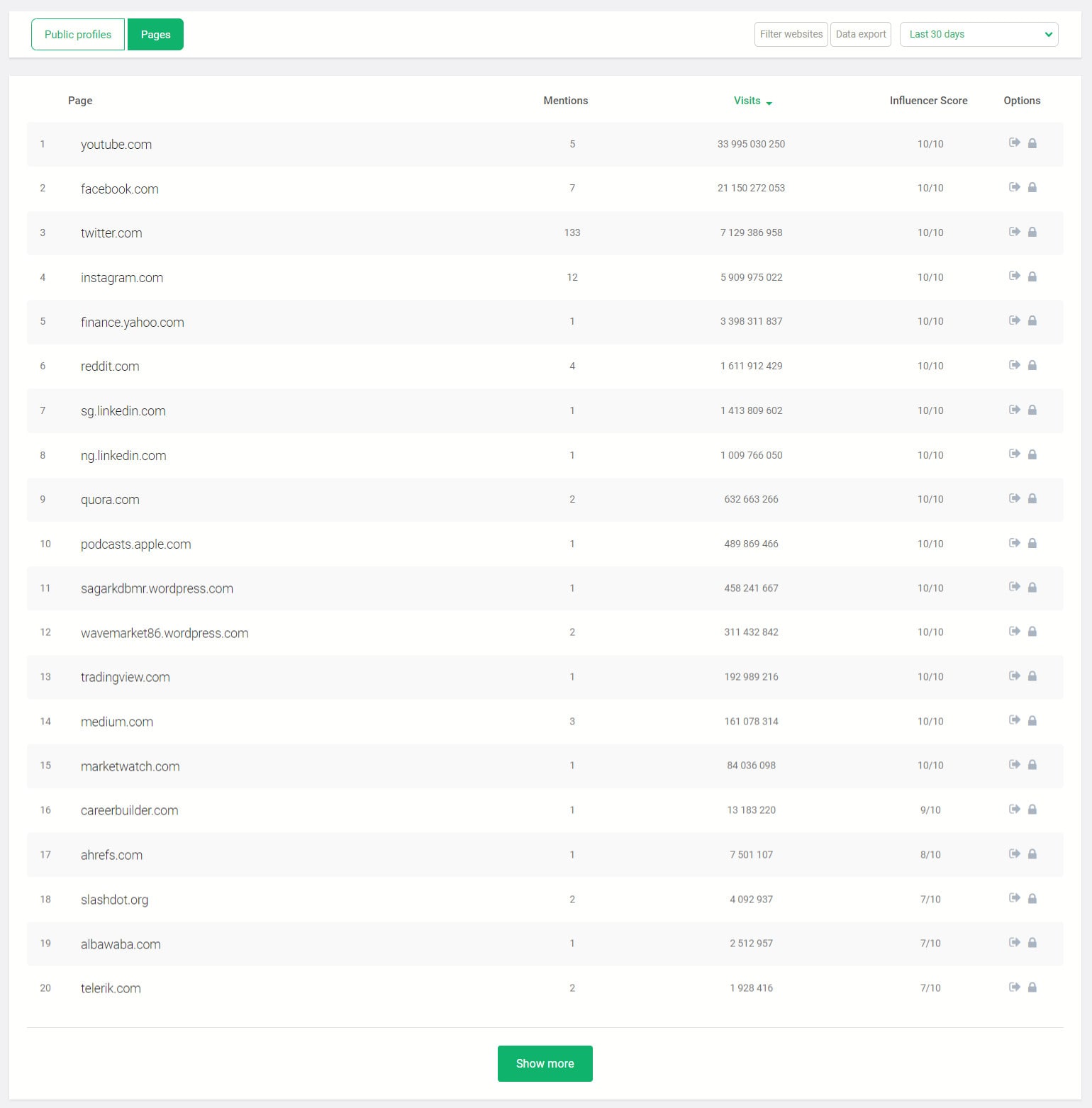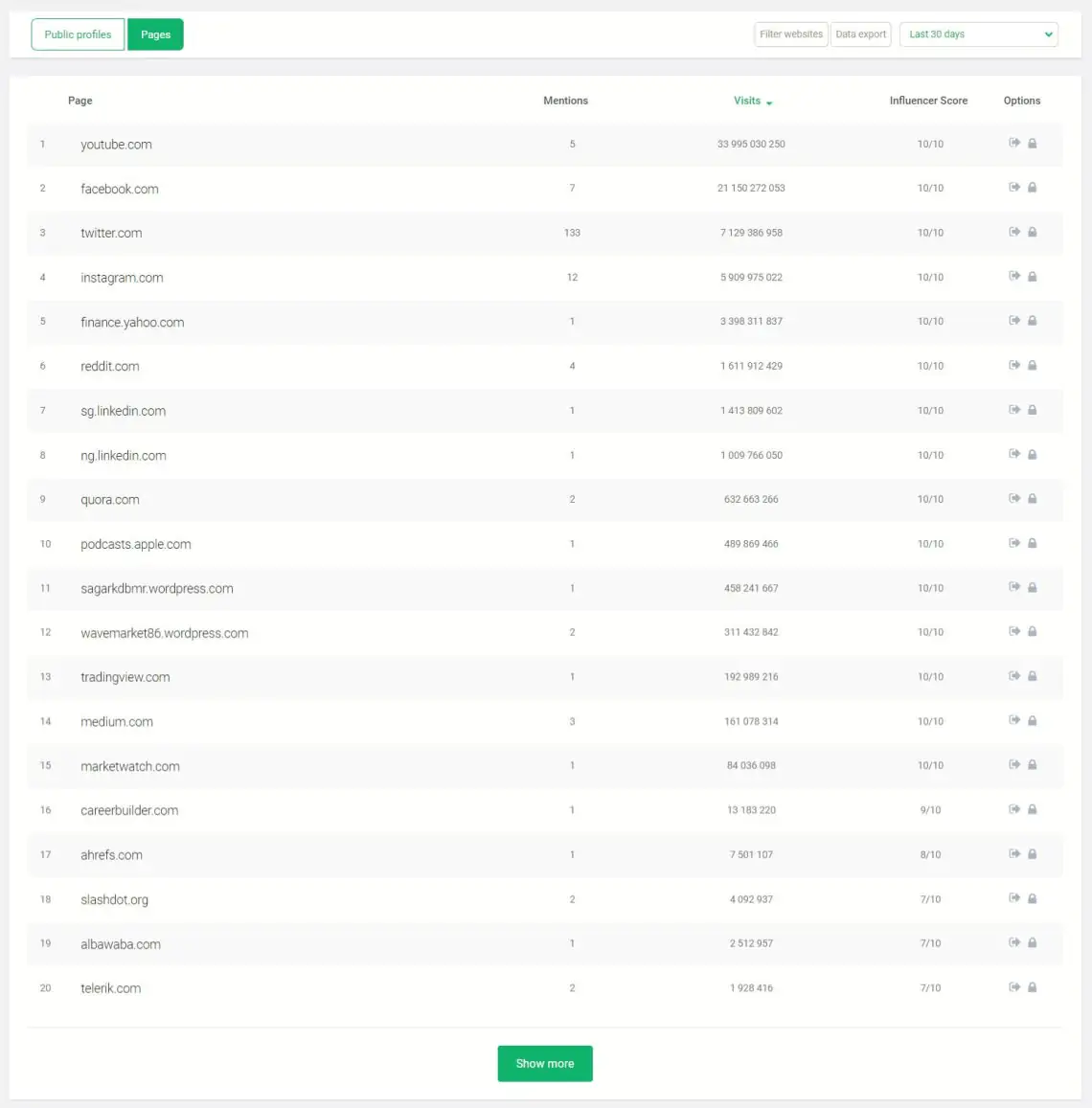 Now, all you need to do is to dig through this data and check whether those pages are a good collaboration opportunity.
Pay attention to Influencer Score. This metric tells you which source or profile has the most significant impact on social media or the web.
Once you have a list of potential partners, take the time to research each one. Find out what they stand for and what their customers love about them.
You can do it by conducting:
This will help you decide if they are a good fit for your brand.
You can compare the potential partner to your brand. Let's take a look at the Semrush and Surfer comparison.
Which brand performs better online and gains more buzz?

As you can see, Semrush generates much more mentions than Surfer. As a result, Semrush has a much wider social media reach. No doubt, it is a widely known brand online.
I assume, Surfer will benefit from this collab a lot.
Why do brand collaborations work?
Brand collaborations are an excellent way for companies to cross-promote and reach new audiences.
When two brands team up, they each bring their own customer base, social media community and resources to the table. This can help:
To expand the reach of both brands and introduce customers to new products and services.
To tap into new markets and access a base of new potential customers that you might not have reached otherwise.
To create a sense of excitement and buzz around a product launch which can lead to increased sales. By teaming up with another company, brands can add an element of fun and surprise to their marketing efforts.
To build goodwill between companies. By working together on a project, brands can show that they are committed to quality and innovation.
To create a more diverse product range, giving customers more choice.
To share the cost of marketing and promotion, making the partnership more affordable.
To sum up, by working together, companies can create a more powerful and impactful marketing campaign than they could on their own and achieve their marketing goals. That's the secret of great brand collaborations.
Use a social listening tool to find potential brands for collaboration!
Conclusion
These days, it's common to see successful brand collaborations of all kinds.
From fashion designers teaming up with high-end retailers to beauty bloggers partnering with makeup companies, there are endless examples of brands working together to reach new audiences.
Working with a brand that shares your target market can be extremely beneficial for both businesses.
So, if you're looking for a way to boost your marketing strategy, consider brand collabs.
Before starting the collaboration, be sure that you and your potential partner:
Have the common goals of collaboration,
Are in agreement regarding collaboration marketing and digital advertising,
Want to bring new value to the customers,
Understand customers' behaviours, attitudes and product usage,
Have an audience with similar demographic, needs, and interests.
Ready to find brand collaborations? Discover the potential partners with Brand24. Sign up for a free trial!