Competition is fierce these days, and if you want to stay on top of things, you have to know how your company positions itself against its competitors. That's a tough task, especially when your business is growing and you have to juggle a lot of things – improving communication methods, developing fresh product features, hiring new employees… The list goes on and on. But there is a technique that might be helpful – brand audit. Conducting a brand audit allows you to stay agile and innovative and offers a health check of your company. 
By implementing brand audit, you can:
Determine your position in the market and develop improvement strategies
Explore the expectations of your customers and align your product or service accordingly
Perform a SWOT analysis and discover the strengths and weaknesses of your business
Analyse the sentiment your brand is generating among its customers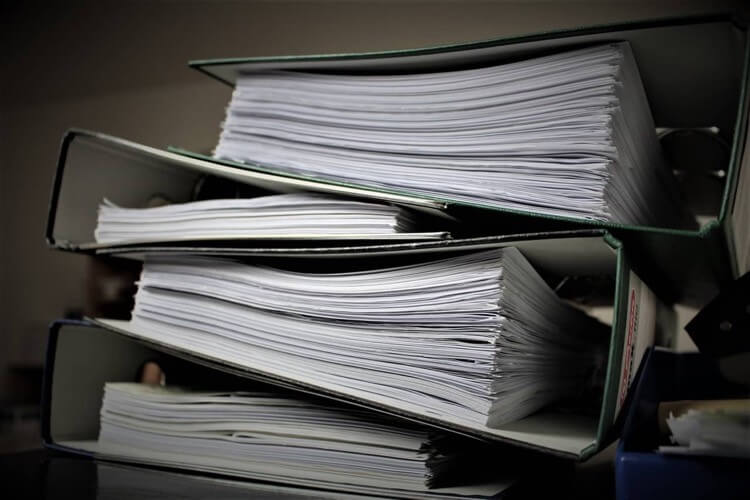 An audit can be performed by an external agency, but if you choose to do it by yourself, this article will provide a comprehensive brand audit template.
How to Do a Brand Audit
Firstly, you have to decide whether you want to perform an internal or external brand audit or combine both of them. Of course, integrating them will give you the most extensive view of your company, but it's also a very time-consuming project. Brand audit process can be divided into branding components.
Internal part:
your values;
your culture;
communication;
or external part:
your website;
SEO;
social media;
events;
PR activities;
content marketing.
Create a Framework
Before you gather data and start the analysis, you need to know which aspects of your actions your brand audit will cover. Do you want to focus on internal or external factors? Do you want to know how your company's infrastructure is performing compared to its goals or are you mainly interested in how your competitors are doing?
Put all the information in one document. That way you have an overview of your current situation, and on goals, you want to achieve. The brand audit framework should also describe how you'll tackle the problems that might arise.
It doesn't have to be a formal document. You should choose the form that suits you best. I'm a bit of a control freak, and I love Excel tables, but mind-mapping or storyboarding is also a useful technique.
Examine Web Analytics
I can't stress enough how important it is to examine your website analytics on a regular basis. We do it every two weeks at Brand24, and we start with the origin of our traffic. The source is vital if you target specific geographical regions. If your traffic is coming from places you're not interested in, you need to adjust your strategy.
When it comes to your website take a look at the bounce rate. A high bounce rate indicates that there's something wrong with your site that makes people go away quickly.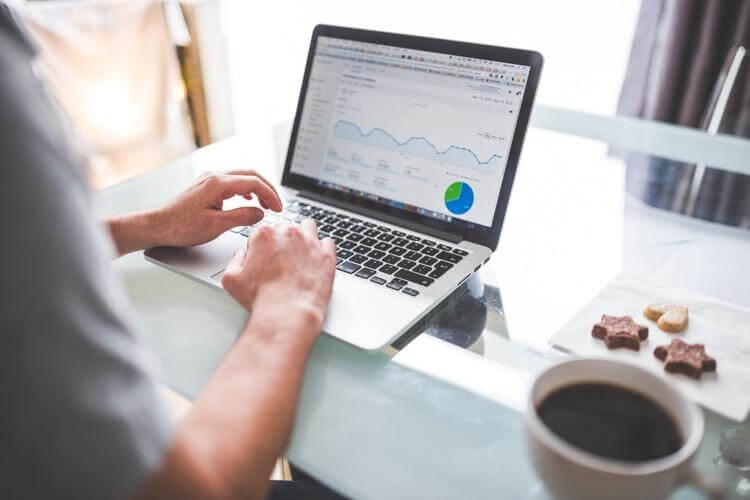 Another essential part of website analytics is conversion rate. We discuss the effects of our content marketing strategies during our status meetings, so we know which content is the most valuable to our readers, and we adjust our action plan.
Analyse the channels that drive traffic to your website. It's essential to diversify the sources of your traffic so you'll be immune to sudden changes in algorithms and drops in social reach.
Talk to Your Customers
Your customers are a goldmine of knowledge. After all, who knows better about the good and the bad aspects of your product?
There're plenty of possibilities to get the information you need. You can run a poll, conduct an online survey, ask questions by phone or email. The qualitative evidence you'll gather will be a great addition to all the hard data. It'll give you answers you can't find in the metrics, such as the satisfaction rate of customer service experience or why people choose your brand over your competition.
Have you ever heard about mystery shopper technique? An employee in disguise comes to a brick-and-mortar store to assess how customers are treated. You can implement a similar approach to the brand audit of your online business. A random group of testers could check the usability and performance of your site and provide feedback. If you put yourself in customers' shoes, you get a chance to spot all the glitches and bugs on your webpage.
Don't forget about other critical factors such as security and privacy settings, ease of data import/export or website's general performance (there's nothing more annoying than unresponsive website due to a server crash).
Look at Sales Data
Analysing customers' funnel can indicate specific areas that discourage your clients from purchase. You'll be able to solve the problems in advance to ensure smooth customer experience. We had a similar problem at Brand24 and Mike can tell you how we dealt with it.
Last year, our primary challenge was a drop in sales within a global version of Brand24. A lot of customers were bouncing back from our "Pick a plan" page, and we had no idea why. We couldn't figure it out what the problem was, but thanks to little help from Paweł Tkaczyk, we found the solution.
It turned out we used a strikethrough font to show features that are missing in lower plans. Do you know any business that is promoting their products by stressing the lack of features? Yeah, me neither. We removed the "missing features", and conversions went up.
Look at Social Data
Social data is the cherry on the top of your brand audit. It gives you access to customers' insights about your product that is unavailable through other sources.
Collecting all the data has never been easier. With an Internet monitoring tool, like Brand24, all the data necessary for conducting a brand audit is at your fingertips.
Start with creating a project. In the project creation wizard choose the keywords you would like to monitor. It can be the name of your company, an official hashtag you use or the name of your specific product or service.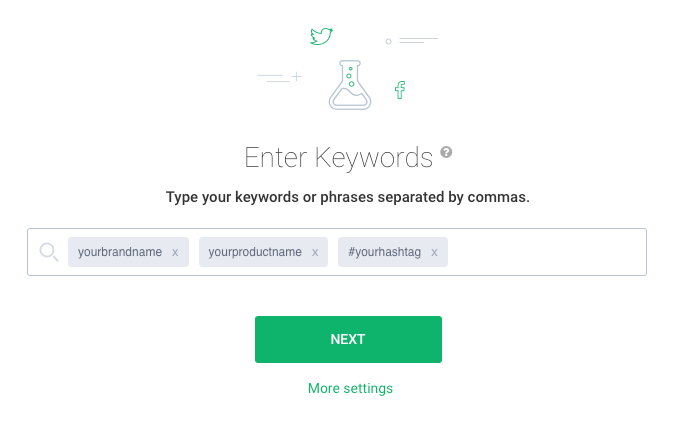 If you need any help with setting up your account, our customer service heroes will be more than happy to help you.
Related Read: 8 Keywords 8 Keywords You Should Track (That Are Not Your Brand Name) via Social Media Monitoring 
Once you choose the relevant keywords, click on Next and Brand24 will start collecting all the mentions with your predefined keywords. Internet monitoring tools, in general, don't provide historical data.

Check out Brand24 for a 14-day free trial. No credit card required.
The context of a discussion
Brand24 also offers a lot of helpful analytics tools. When it comes to brand audit process, the context of a discussion is particularly important.
You can examine the context in which people mention your keywords and discover associations customers have with your brand. Take a look at the context of the discussion in our analysis tab – it shows all the words that appear in connection with your monitored keyword(s).

Sentiment
One of my favourite features is sentiment analysis. It gives you an overview of public opinion around your brand, campaign or product. Moreover, you'll know in an instant which features stole your audience hearts and on which you should work some more.
Brand24, by default, shows all kind of mentions (positive, negative or neutral). If you want to analyse only negative or positive remarks for your brand audit (knowing what your competitive advantage is, is vital!), just move the slider.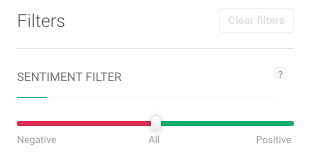 This is an example of negative mention.

And this is a positive one.

Sentiment analysis will help you determine whether your clients are happy with the changes you implemented after the brand audit.
Identify influencers
Social media listening can help you identify your brand's influencers – people who can add value to your marketing campaigns. In Brand24's dashboard, you'll see right away who is linking to your website and what's their influencers' score.

You might think that influencer marketing shouldn't be a part of your brand audit process. But how you communicate your product or service is an integral part of the brand audit framework.
Knowing who is talking about your brand, what exactly are they saying, and how it resonates with your audience is a vital part of a brand assessment.
Monitor your competition
Internet monitoring can also be a useful tool for examining your competitors. You can set up separate projects for your main adversaries and monitor what their customers are saying on the Internet. Spot and fill the gaps in customer experience to gain loyal clients.
You will be able to determine on which social platforms they are present and whether they've launched a new marketing campaign.
Actions and Results
The outcome of a successful brand audit should be a plan of action which will highlight the areas for improvement. The program should specify the goals you want to achieve and a timeline of expected results.
The brand audit is a useful technique to stay up-to-date and ahead of your competition. It will provide you with information pertinent to your business. The landscape we operate in is constantly changing, that's why it's vital to make it a continuous process.
---
---