Top 11 Digital Marketing Tools
April 16, 2020 ・ 9 min read
Digital marketing tools. Marketers rely on marketing tools in their everyday activities. That's why it's vital to choose the right set of tools. The marketing tools of your choice should be tailored to your needs, affordable, and easy to use. Are you ready to start a quest for the best digital marketing tools?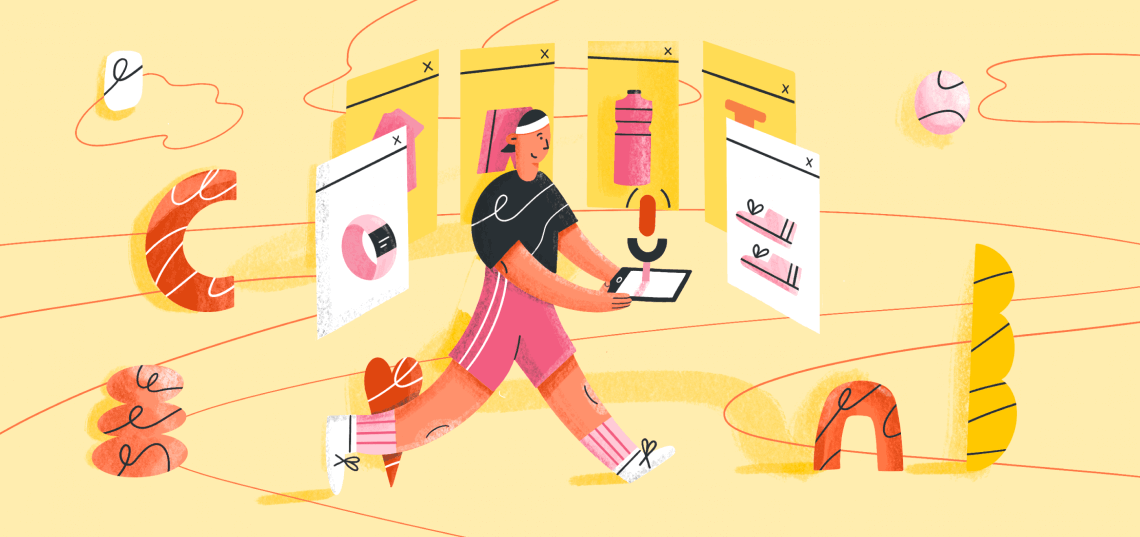 To make the task a bit easier, we've prepared a list of top digital marketing tools!
The list consists of the creme de la creme of digital marketing tools. We tried to cover as many marketing areas as possible and present the tools that will help you excel in every marketing field – starting with media monitoring, through media scheduling to end with building landing pages dedicated to your needs.
Digital marketing tools will save your time and make your marketing efforts more fruitful.
Here are the top 11 digital marketing tools!
1. Brand24
Who would've thought we will made our own list? I bet you didn't see it coming.
Jokes aside, Brand24 is a versatile media monitoring tool that will assist you along many steps of your marketing path.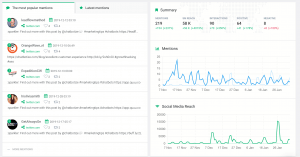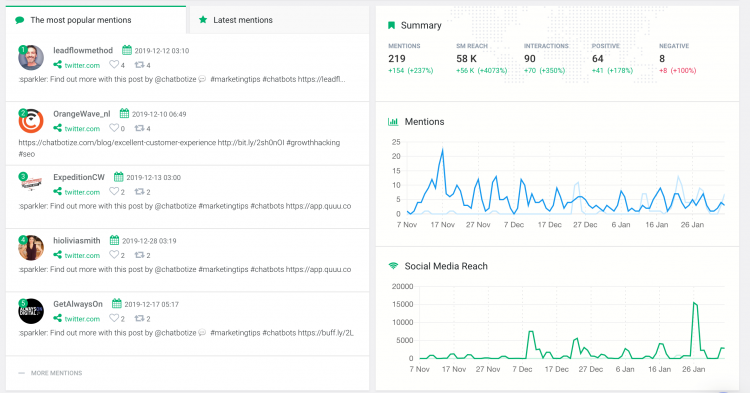 Brand24 collects and analyses all publicly available online mentions containing your keyword. You can monitor the mentions about your brand in general, monitor hashtag performance (both branded and campaign-specific hashtags), or look for interesting conversations within your industry to establish your position as an industry leader.
What can Brand24 do for you?
analyse the results of your hashtag marketing campaign – see how far your hashtagged content spread across social media;
assess the sentiment of online mentions regarding your company and discover how your audience feels about your messaging;
protect your brand reputation by reacting quickly to all negative online comments;
analyse your social media activities – take a look at engagement, number of interactions, sentiment, and more;
find influencers for your influencer marketing campaign.
Price: Brand24 starts at $49 and offers a 14-day free trial.
2. HubSpot Marketing
HubSpot has several tools to help you grow your business, no matter what stage you're at.
Starting out, there are several tools available for free. You can set up web forms, popup forms, and live chat software for lead capture. Then, you can send email marketing campaigns, pipe all of your data into the free CRM, and analyze site visitors' behavior.
When you expand into the paid tiers, things get really sophisticated with advanced marketing automation.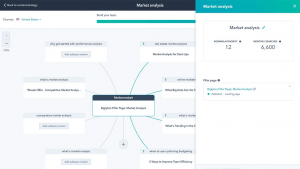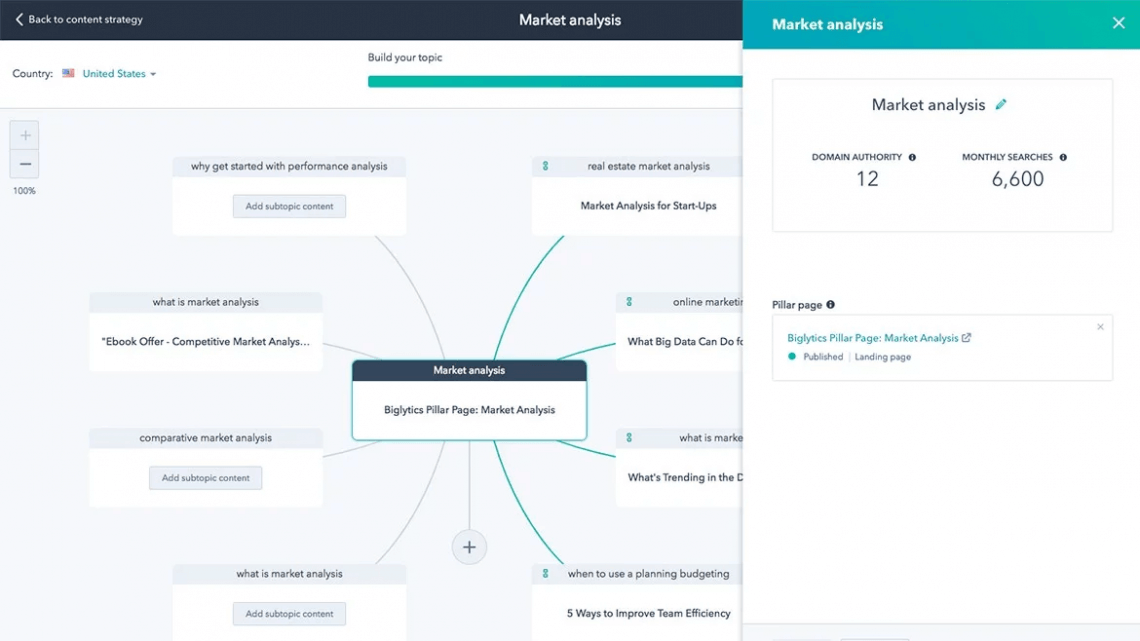 From managing your content and social media to tracking emails and connecting with your leads, HubSpot is an all-in-one solution — although it works well with other point solutions you may use (Typeform, HotJar, etc.).
Ultimately, the tool allows you to:
Grow your traffic, convert leads, and prove ROI for your inbound marketing campaigns
Shorten deal cycles and increase close rates with the provided sales tools.
Price: Free to $3,200/month for enterprises, depending on your plan
3. Needls
Needls is a digital marketing tool that will help you manage your ads on Facebook and Instagram.
Needls examines social media conversations in real time and based on the results determines the right audiences for your ads. As a results, your potential customers will receive ads for products they need at the time they need them.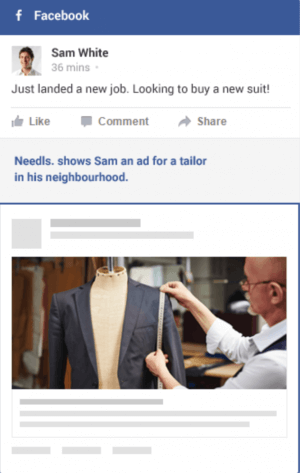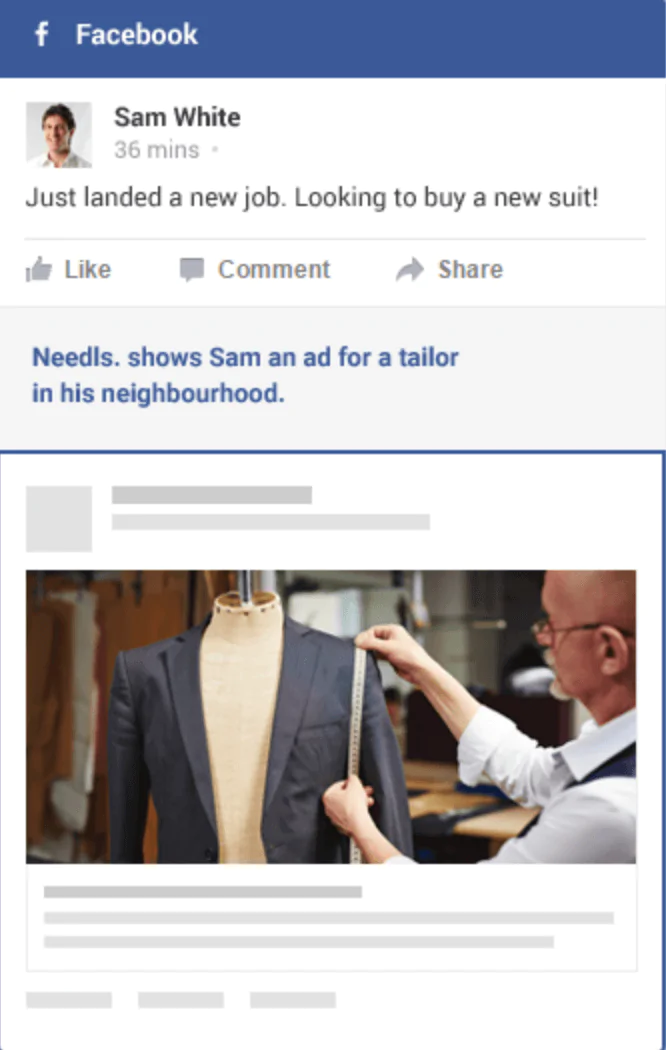 The digital marketing tool implemented a three-step process to make the process most effective. The ads cycle is:
Create. The tool will create ads based on the information you provide about your business.
Target. Needls monitors and analyses ads in real-time which makes it possible to optimise ads for new businesses.
Optimise. Needls continuously optimises ads content to make them most effective.
Price: Needls starts at $100 per month.
4. Wishpond
Wishpond is one digital marketing platform that offers four different marketing tools:
Landing pages creator
Popups and forms
Contests and promos
Marketing automation solutions
Wishpond allows you to build a professional landing page, a thank you page, collect emails, send messages to the leads, and shows you views and conversions.
What's great about Wishpond is the ability to integrate with other digital marketing tools, for example, Benchmark, Eventbrite, Pipedrive, or Insightly.
Price: Wishpond starts at $99 per month, billed yearly.
5. Promo.com
Promo.com will take care of the visual side of your online presence. With the help of this digital marketing tool you can design:
Facebook Ads;
Instagram Stories videos;
Instagram posts;
LinkedIn Ads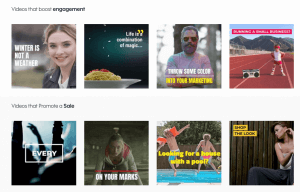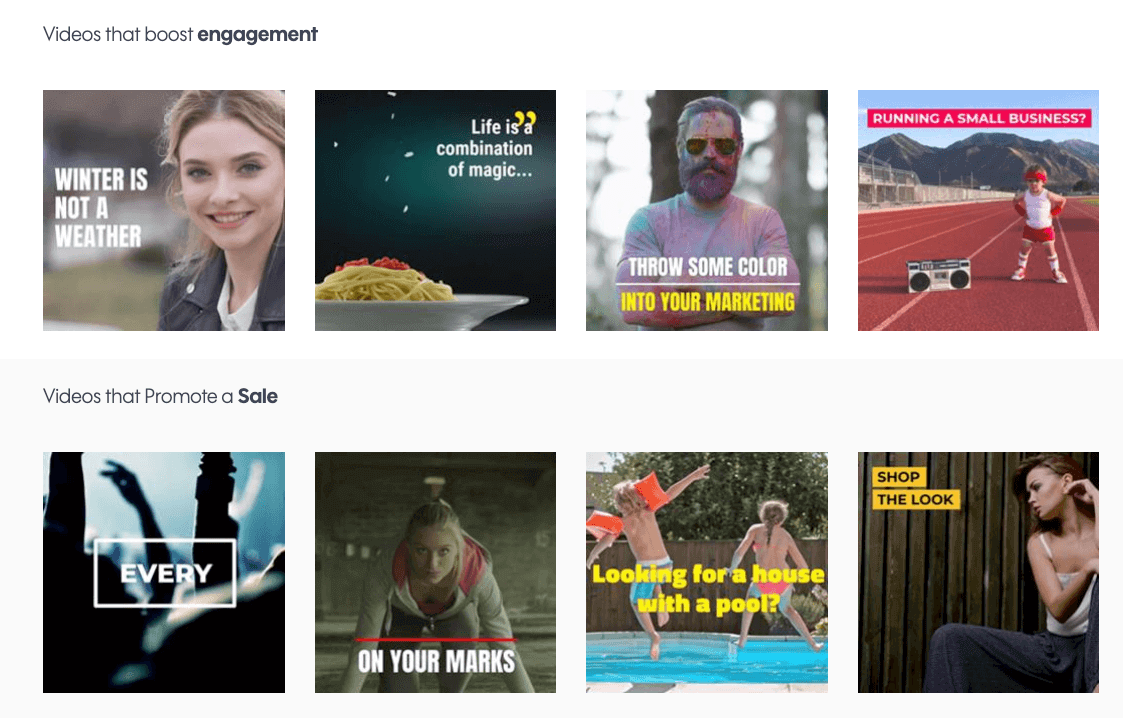 Promo.com will help you personalise your videos and get a consistent aesthetics of your social media account.
The tool has dedicated solutions for many different businesses, including gaming industry, real estate, e-commerce, travel, and more.
Price: Promo.com starts at $39 a month, billed annually.
6. User.com
User.com is a marketing automation tool to message and maintain relationships with your customers.
User.com allows you to gather information about your prospects, communicate with them via live chat, gather contact information by using popups, send automated emails and SMS.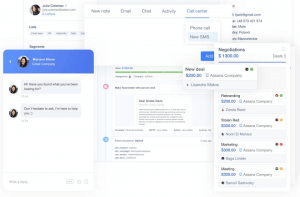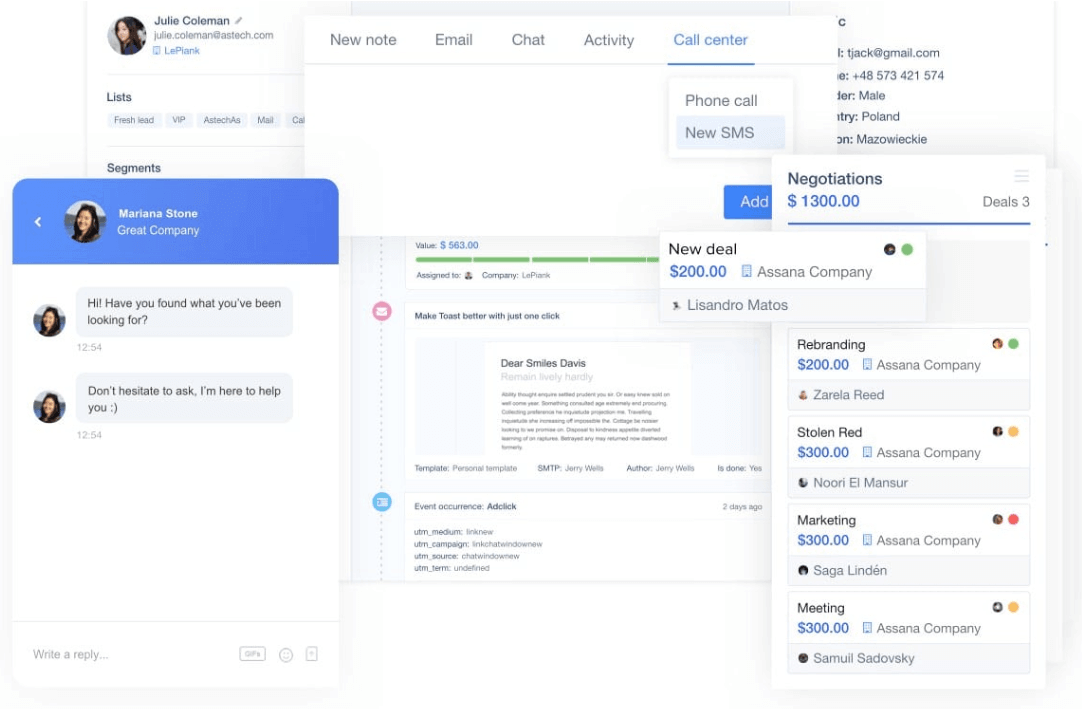 The tool makes it easy to create automated paths where you can pinpoint the moments your leads receive messages. It will save your time and make sure your communication is consistent.
Creating marketing paths will help you determine which one works best for your business.
Price: User.com starts at $79 a month.
7. Kontentino
Kontentino's slogan reads: "The most intuitive social media content calendar for agencies and brands" which sums pretty well this digital marketing tool purpose.


The scheduling tool lets you:
organise all social media posts in one place;
preview them before publication;
schedule posts for publication for different social media channels
tag pages in post.
Moreover, your clients can comment and approve posts from the app.
Price: Kontentino starts at $10 per month.
8. Landingi
Landingi is a landing page creator that will help you design and optimise landing pages.
Landingi offers a drag and drop editor and over 200 templates you can use in your campaign. You can use image and icon library, as well as customise your design across a range of devices.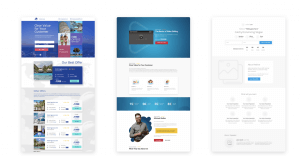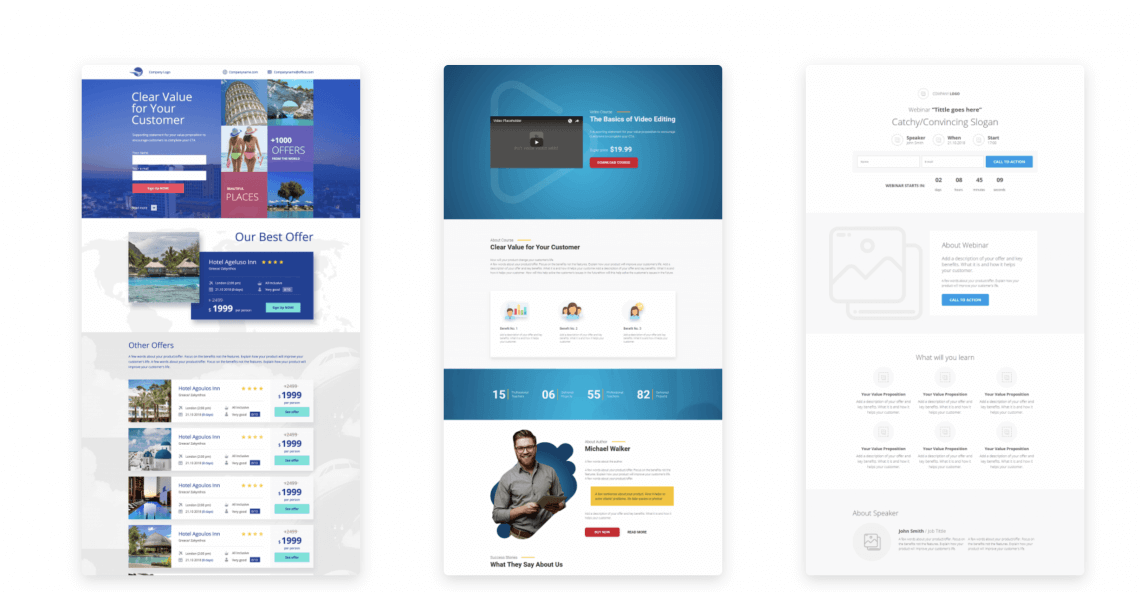 The tool allows you to encrypt your page and embed your landing page as a tab within your Facebook profile.
Integration with Google Analytics and conversion pixels will help you track your landing pages goals.
Price: The price ranges from $11 a month for the basic plan to $59.
9. Unbounce
Do you want to build landing pages but you don't have any coding or graphic skills? We got you covered!
Take a look at Unbounce, a digital marketing tool that helps you build:
custom landing pages;
popups;
sticky bars.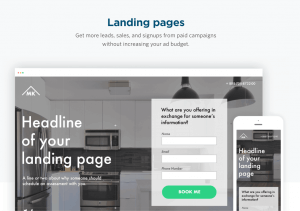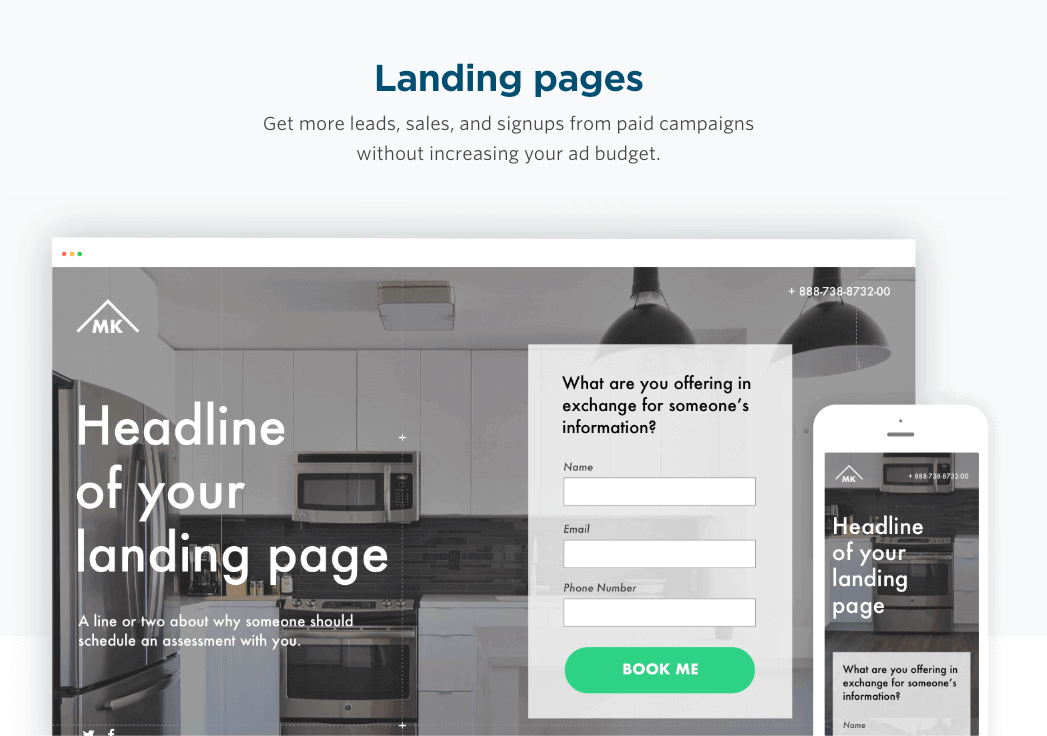 But Unbounce is much more than just landing pages generator. You could also conduct A/B tests or optimise your Google Ads spending.
All landing pages designed with the help of Unbounce comply with various data protection regulation, so you can collect valuable leads without stressing your legal department.
Price: Essential Unbounce plan starts at $79 a month.
10. Promo Republic
It's a tool with social monitoring features which helps you stay aware of all the comments and mentions you get on multiple social media pages.
It helps you manage your reputation and engage with the audience. The tool is universal as it offers scheduling, content creation, collaboration, and reporting.
It also works as a White Label tool branded with your colors and logo.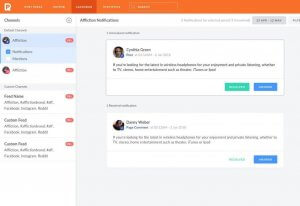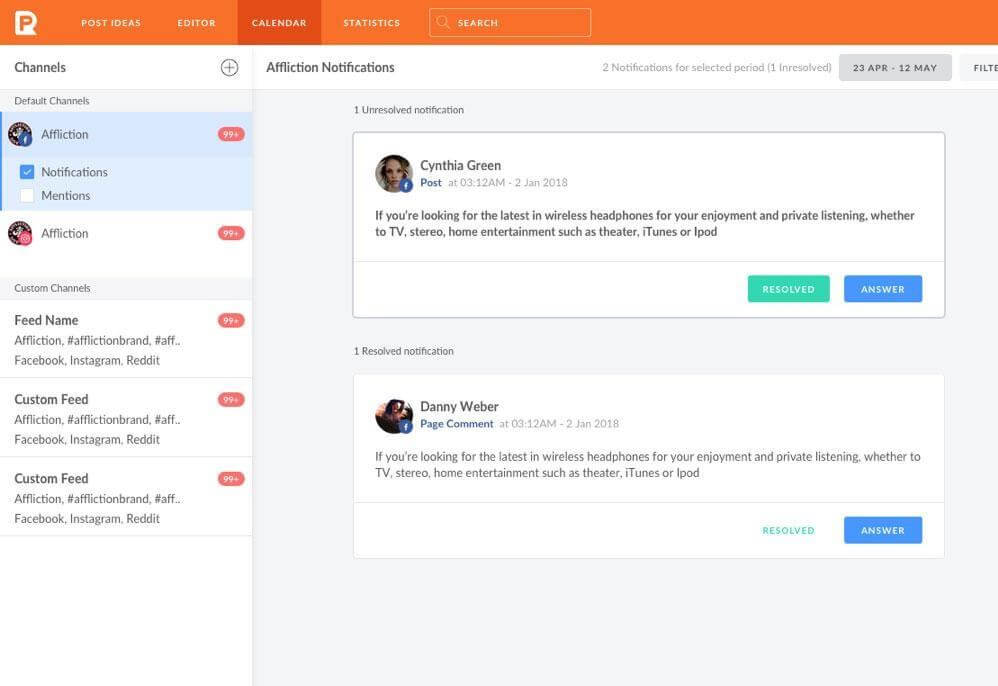 Price:  starts at $9 per month. 
11. Respona
Respona is an all-in-one email outreach platform that comes with all of the necessary tools to set up and launch an email outreach campaign of any kind — be it for link building, marketing, sales, affiliate outreach, or other kinds of cold email.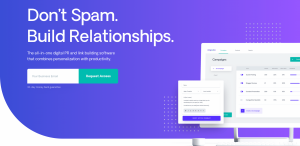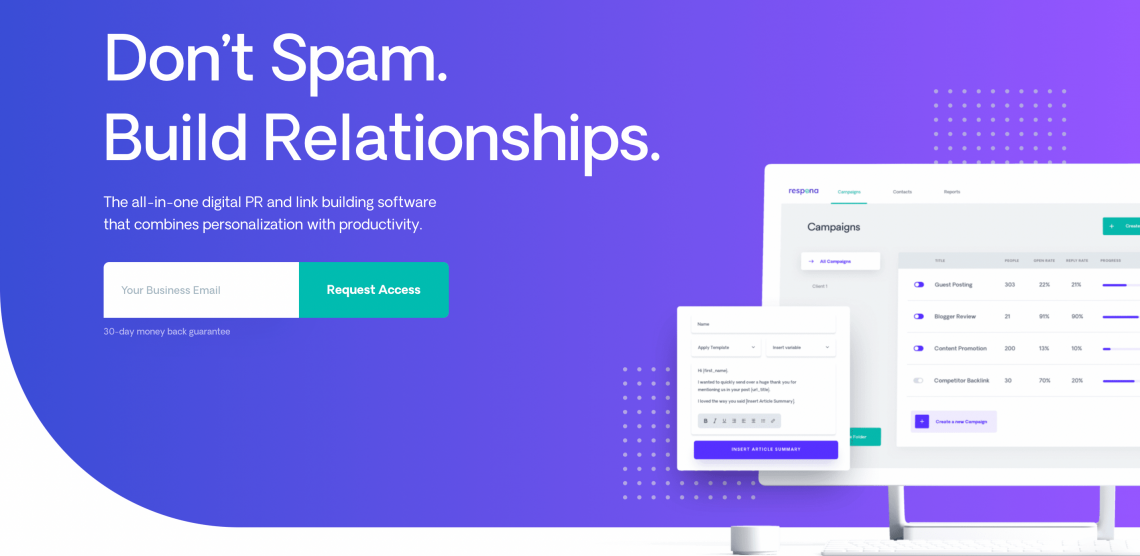 A built-in search engine for prospecting;
An integrated email address finder;
Personalization automation;
HARO integration;
It helps automate the most tedious aspects of cold email outreach, saving you tons of time and effectively boosting your performance.
Price: Standard plan starts at $95 a month, billed annually.
Why do you need digital marketing tools?
The times where you can solve your marketing challenges by yourself are long gone. Of course, there is a lot you can on your own. But implementing digital marketing tools will save you a lot of time and will make your work more effective.
As a marketer, you have to analyse what people say, where do they say it, and how do they feel about your messaging. The amount of chatter about your company will increase in the upcoming years.
That poses two challenges to your digital marketing strategy in 2020.
Firstly, you need to at least be aware of who is talking about you and which channels do they use. Chances are, many existing and potential customers will voice their opinions on channels you don't own.
Secondly, despite the fact that there are more and more people on the Internet interested in your product or service, you still have to deliver the most personalised experience possible.
To meet the requirements of your existing and potential customers you need data.
Because of the amount of data we produce everyday, collecting and analysing everything on your own would a huge waste of your time. Not to mention the fact, that analysing data without the help of computer programming is prone to mistakes.
That's why digital marketing tools are a blessing in every marketing manager life!
I did my best to cover as many marketing areas as possible, so you can focus on what's important in your job – analysing the data and applying digital marketing tools to your benefit.
Here's what's ahead of us today:
As mentioned earlier, there are many benefits of implementing digital marketing tools to your overall marketing strategy and they include:
you can search through the abundance of information and examine in-depth only the pieces that are valuable to you;
you can easily obtain advanced marketing metrics that are (almost) impossible to obtain on your own;
you can automate some of the processes, which saves time and money;
you can build detailed customer personas to deliver even more on point message.
Digital marketing tools – wrap up
That's all – 11 digital marketing tools that will facilitate your day-to-day activities and help you focus on the important parts of your job. I did my best to present a wide cross section of digital marketing tools, so everyone can find something interesting and useful. 
Are you looking for some promo codes for any digital marketing tools you may need? Take a look at KickSaaS! Eliza gathers attractive deals from different SaaS companies. Once you sign up for a newsletter, you'll find a discount code for many tools mentioned in the article.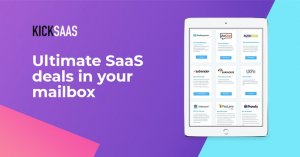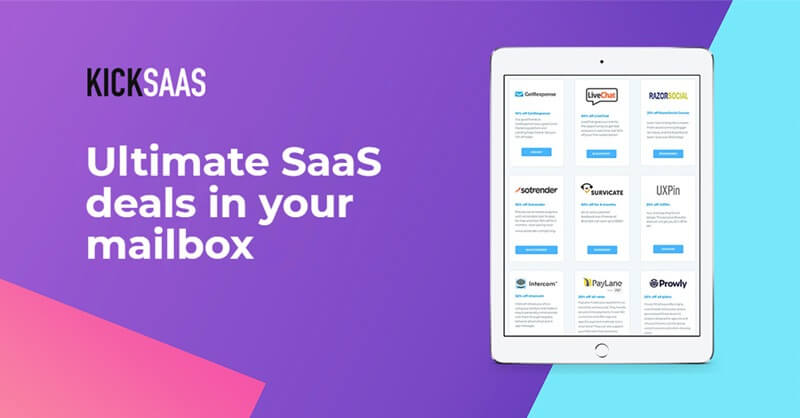 HANDPICKED RELATED CONTENT
5 Top Digital Marketing Trends