How to Improve the Quality of Your Data
October 25, 2017 ・ 3 min read
Web and social media monitoring tool like Brand24 is a data-gathering tool.
It processes news sites, websites, blogs, social media platforms and discussion forums to find mentions of your keywords. It means that a social media monitoring tool like Brand24 analyzes and collects millions of bits of data.
There's plenty of data inside a social media monitoring tool do deal with.
Of course, there filters that can accordingly group collected mentions, but there's more one can do narrow down collected data.
Problems with Data
Social media monitoring tools face mostly two data problems:
Spam mentioning your keywords.
Incorrect project configuration.
It means that social media monitoring tools aren't free from spam as well. The Internet is packed with spam and this spam might, unfortunately, mention your keywords.
Another problem that results in poor data quality is incorrect project configuration — social media monitoring gathers too unspecific mentions.
Now let's see how to combat these problems.
Mute Site
If you use a social media monitoring tool like Brand24, you can get rid of spam mentioning your keywords.
It can be done with the mute site / mute author option.
Here's an example of spam mention:

If you experience such a problem, you have to click more and then click mute site: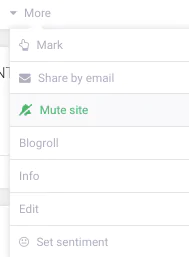 Now you won't be receiving mentions from this source anymore
Filters
A social media monitoring tool like Brand24 has a couple of filters to narrow down your results and improve the quality of data. Here are some of them:
Sentiment filter — lets you filter your results according to either negative, neutral or positive sentiment. It's a good way to find people expressing negative opinions.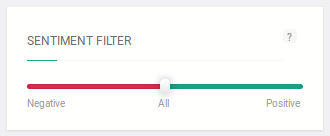 Influencer score filter — this option lets you filter sources mentioning your keywords according to influence. Influence is based on social media reach, number of followers or web traffic a source has. It's a good way of finding brand ambassadors for your company and people of considerable following to cooperate with.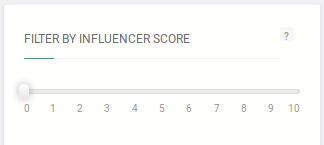 Interactions filter — you can use it to filter your results according to the number of interactions your keyword(s) mentions receive: comments. like and shares. Use it to find the most engaging pieces of content. It shows what resonates with your audience and what doesn't.
There's a bunch of other filters you find here.
Required Keywords
Another quite common problem that may return data of poor quality is too vague keywords.
Here's an example: if you want use your social media monitoring tool to gather social mentions about the Brooklyn beer, you need to provide both keywords: brooklyn and beer as the required keyword.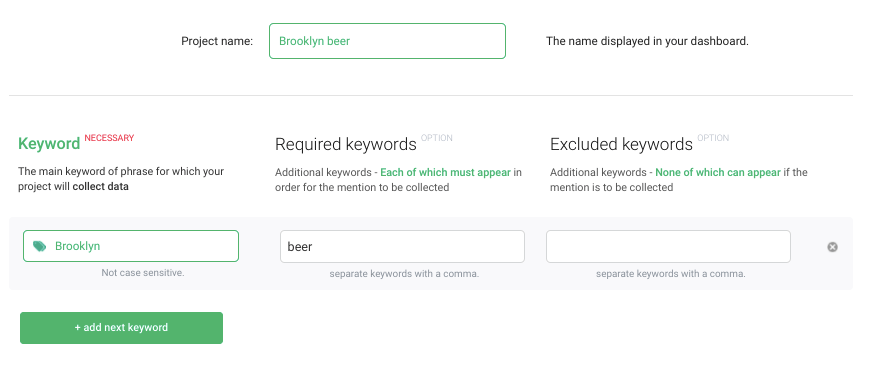 Otherwise, you will be receiving mentions not only about the Brooklyn beer but also about Brooklyn borough.
Relevant reads:
Guide to Brand24: Customize e-mail reports & storm alerts for your project