How to Improve Customer Service With Social Media Monitoring
February 18, 2015 ・ 4 min read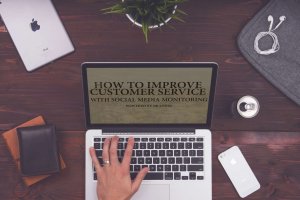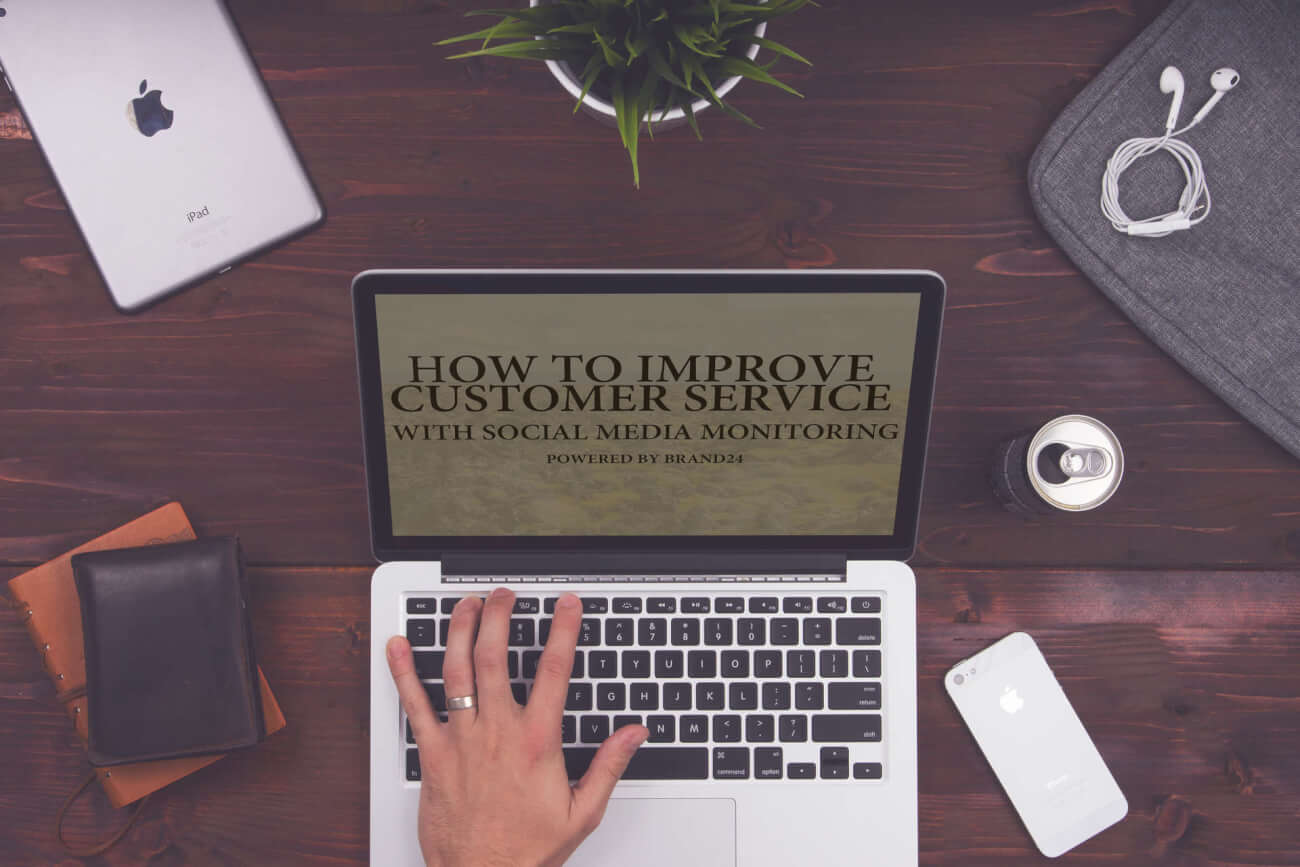 Social media is becoming a very popular channel for making complaints, but also for commending brands for a good service. Customers find it much easier to post a status on Facebook or Twitter rather than try to reach an automated call center or wait ages for a response to a query sent via e-mail. This is the reason way brands pay more attention to the quality of customer service and they invest more resources to handle this area in social media too.
On the other hand, social media users demand an immediate solution for a problem. The longer they wait, the more unsatisfied they become and the harder it would be to handle the situation. How can you prevent a problem escalation? Apply social media listening. Read on to find out how Internet monitoring can improve a quality of your customer service.
How Can I Help You?
Do you remember the last time you have contacted a customer service through call center? The last time I have tried to reach someone who would be willing to help me, I had to communicate with an automated machine that forced me to press different numbers on my smartphone and after about one minute I heard the voice of a real human. Then I was redirected twice and finally reached someone who was competent to help me. Competent, not able. My problem was solved. Sounds familiar?
People hate being ignored. And they often encounter such service calling a helpline.This is why many individuals try to reach companies through social media.
Time is Gold
People got used to getting everything as fast as possible. You order something on eBay and you expect a delivery on the next day. You order a lunch at a restaurant and you do not want to wait longer than 15 minutes for a hot meal on your table. The same goes for customer service. Clients expect immediate response on their complaints. Thus, if you want to have the upper hand you need to act fast.
It this case @LidlUK replied to the tweet within 20 minutes. Such time span does not leave much space for the crisis escalation. However, you are not able to pick up all discussion about your brand basing on notifications that social media platforms offer. Frequently, users do not tag brands in their posts, so it is virtually impossible to get to know about all mentions.
Eyes in the Back of a Head
Social media monitoring gives you an advantage of being posted about all discussions about a specific topic or a brand. It means that you are notified in a real time about what people write about your brand in social media. And it does not require tagging.
Here is an example of an unsatisfied with a customer service golfer, who did not abstain from making a complaint on Twitter.
He did not tagged the Golf Club in his tweet, but the answer came up on the next morning.
Finger on the Heartbeat
When your social media monitoring tool keeps you up-to-date with everything that people write about your brand online, you can think of a strategy to handle all comments. There are three golden rules you should follow when dealing with your clients:
Be qualified. Customer service representatives should be experts in the field that they are advising on.
Be polite. Even the worst outrage can be mollified with a calm and polite response. Apologize, try to solve the problem and give further instructions what a user should do.
Be consistent. Do not forget about the image you have in social media. You should reply in concert with your marketing communication strategy, sticking to the two other rules.
The Other Side of the Coin
As I mentioned in the beginning, social media is also a source for positive content about brands. Internet users willingly give acknowledgement for a good service when it meets up their expectations. It leaves the field clear for companies to interact with their clients. A good example of a brand that continuously communicate with audience in social media is PlayStation Poland. However, they are not the only one example.
Remember to respond to positive mentions as well. When someone is satisfied with your product or service, simple thanks will amplify the effect. In this way you can improve image, spread your brand recognition and gain another loyal client.
Keep an Eye on Competition
Remember that social media users also complain about your competition and you can take advantage of their neglect. If you also track Internet discussion about competitors you can always join the conversation and show you are on the cutting edge of your industry. Be careful, though, as your competitors can monitor your brand in social media as well and they can hold it over you.

How do you handle customer service in social media? Leave us a comment!