As a community manager, I get to be a member of quite a few groups, like some Slack communities, or subreddits related to marketing, social media, etc. Every now and then, I come across a question along the lines of If you could stick with only one social media platform, what would it be?
Instagram is always what comes to my mind first. Every social medium has it's pros and cons and serves different purposes, but Instagram has always been the closest to my heart. It's probably because I was always captivated by how a picture can capture a moment of magic as it happens and preserve it for years.
As of June 2018, Instagram hit a milestone of 1 billion+ monthly active users worldwide.
That includes all kinds of accounts, and 80% of them follow at least one business on Instagram.
Instagram content is organised nicely thanks to the use of hashtags that are more prominent here than on any other social network. They are used for categorising the posts, you can follow them for a while now, and even watch stories that are accompanied by them.
From a business standpoint, it's all great, but it would've been even better if you could pinpoint pieces of content for a given hashtag to a particular location.
Yes, you're able to browse pictures or Stories based on their location or hashtag, but the key phrase here is the OR. It's either this OR that.
Or is it?
What I am going to describe is not some magic trick you'll be able to perform via your Instagram app, but a workaround that you might test with the use of a social media monitoring tool like ours.
So how do I search Instagram hashtags by location?
I am going to walk you through the whole process as quickly as possible. It always starts with creating a free account for yourself. Once you've done with that, you're super close to finding Instagram content for your desired hashtags alongside their location.
But first:
Choose your Instagram hashtags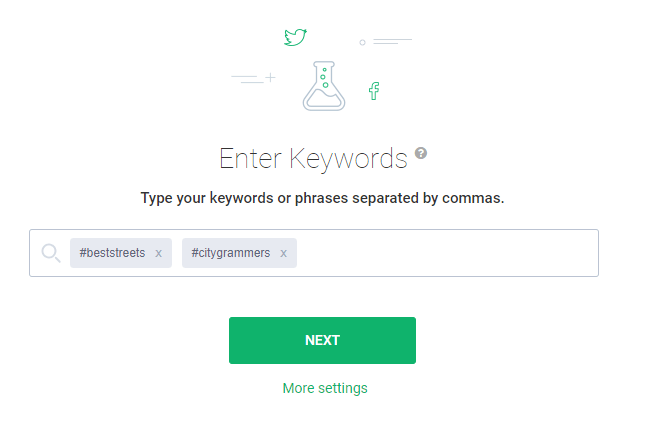 That's a place where you want to list all Instagram hashtags that you want to search or keep track of. You might as well go a little bit more into details and use advanced project configuration by clicking on More Settings.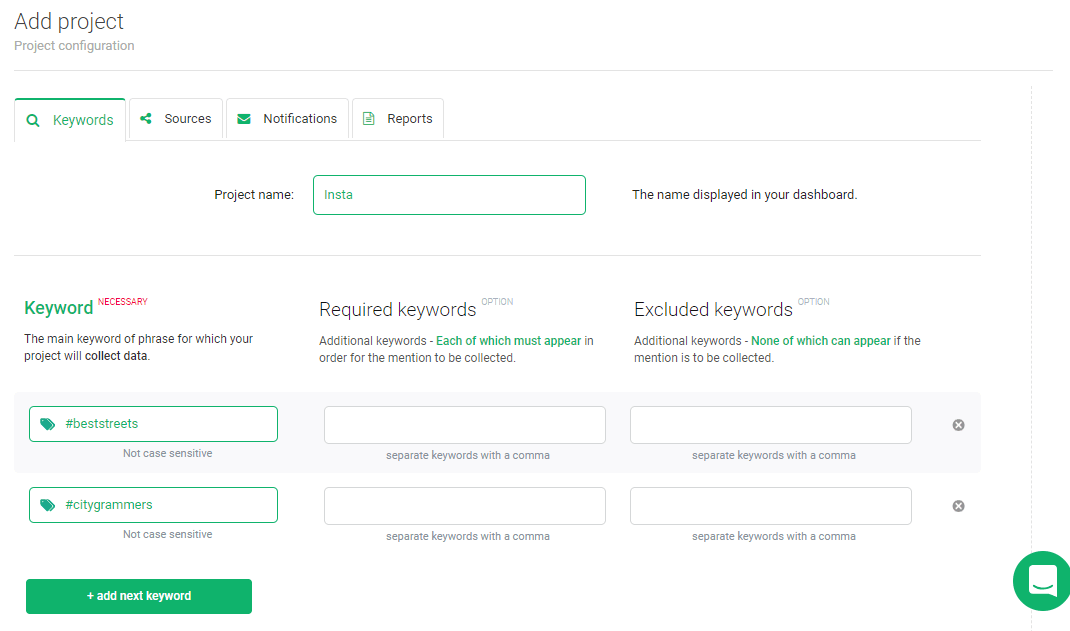 Here, you'll be able to add required and excluded keywords that work like an equivalent of boolean search. Other tabs, like Notifications or Reports, will help you set up your email notifications, as well as Daily and Weekly Reports, and Storm Alerts, that are sent to you in case of sudden changes to the percentage of mentions and social media reach.
Sources tab, on the other hand, prevents you from collecting unwanted data.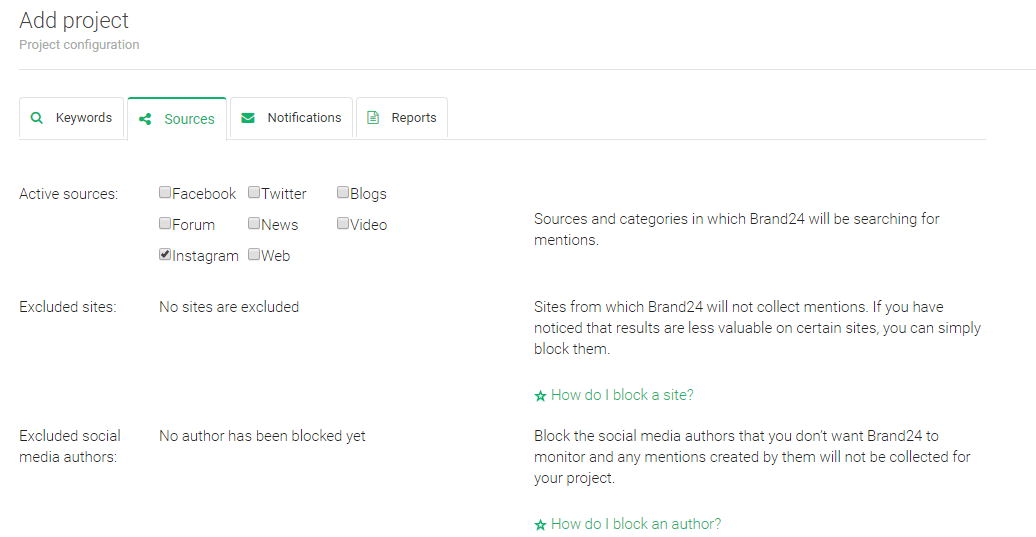 This means that instead of collecting unnecessary data from all over the web, you can only tick Instagram here, and the tool will pick up ONLY Instagram mentions of a given hashtag, instead of the ones that appear on Twitter or other social media.
Browsing your mentions
Once the tool collects mentions of your hashtags, they are all displayed in the dashboard. You'll be able to see how many mentions of a given hashtag appeared across Instagram:

and browse those mentions one by one: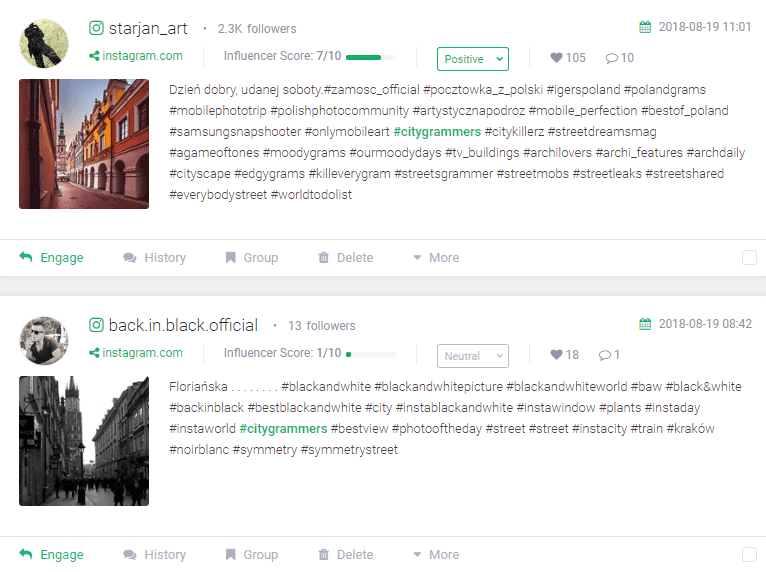 As you can see, hashtags that I used in the project creation wizard are highlighted for every Instagram post that has been collected.
Filtering Instagram hashtags by location
Now here's the big thing! Locations have been of the most requested features by our users and it's only been around for a few months now. Location filter can be found in a right sidebar of your dashboard: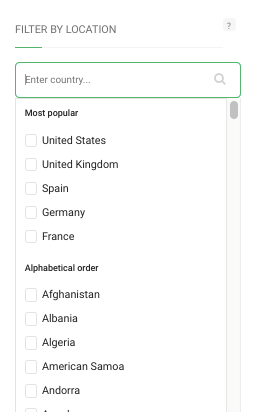 You can choose one of the most popular countries that are suggested in the drop-down menu or simply type in any country you want. Once you choose your desired location and apply the filter, you'll only see Instagram hashtags from a chosen location.
You can also find a round-up of the most active locations in Summary and Analysis tabs of your dashboard: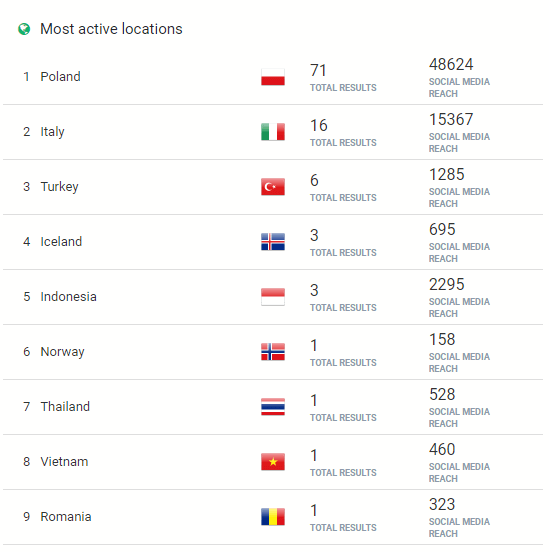 It shows how many results of a given hashtag were collected across the globe, and what was their social media reach.
Here's a video tutorial on how to use Locations:
Trending hashtags feature is what might be a cool addition here. It's pretty much a list of hashtags in a way related to the ones you keep track of, that have been recently rising in popularity.
This list also comes with the number of mentions each of those hashtags got over a selected period of time: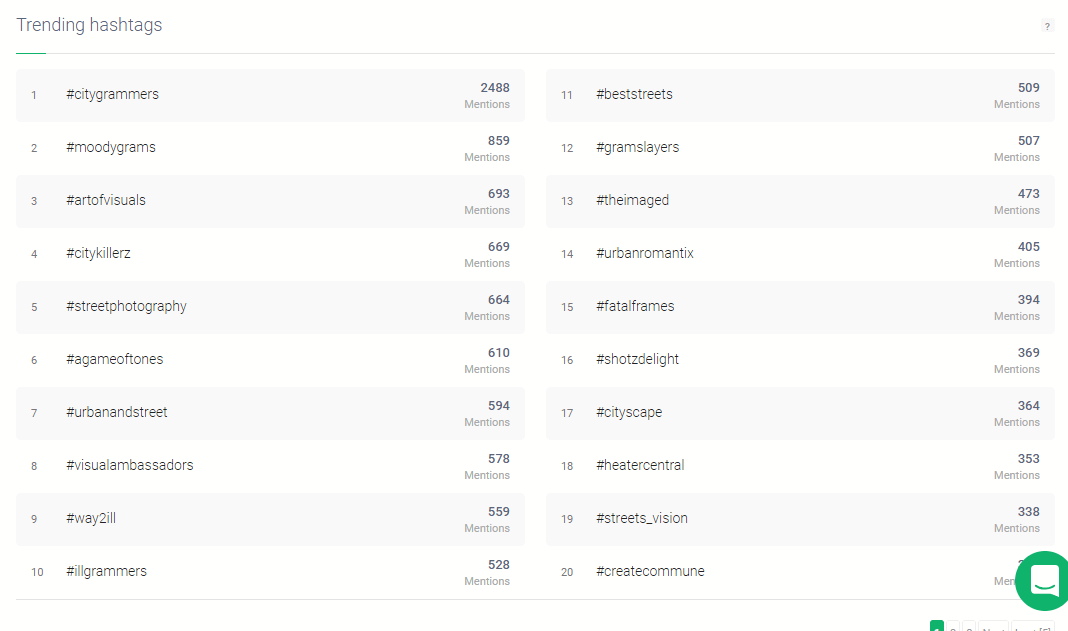 If you want to up your Instagram game but struggle with growing your account organically, this might give you an idea of what hashtags to use in order to reach as much of your target audience as possible.
On the bottom of Analysis tab, you'll also find the context of a discussion, a.k.a world cloud, which are the words that your hashtags appear alongside the most frequently:
Instagram engagement
This will help you evaluate the engagement your hashtags get across Instagram. Apart from the aforementioned number of mentions and social media reach, you can also track the number of likes and comments. Oh, sentiment analysis is on board as well!
The graph changes accordingly to the filters you apply, so if you choose to search Instagram hashtags by location for the United States, for instance, it will depict the engagement for the US only.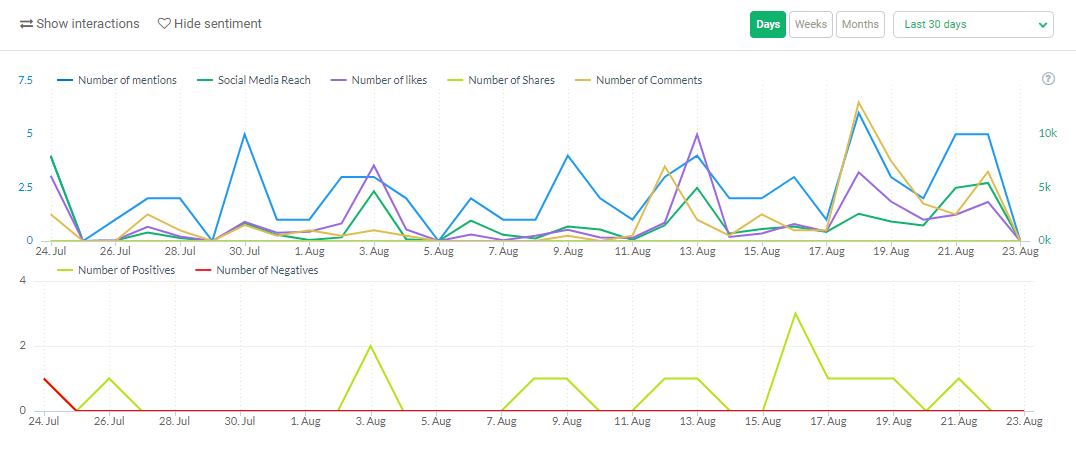 This pretty much means that while you can use it for your personal use, the tool becomes even more useful when you want to evaluate your marketing campaign, measure its effectiveness, or create a report around an event you just hosted (as long as you had a dedicated hashtag related to your event).
Finding Instagram influencers
Brand24 can also be used for finding Instagram influencers. Each mention of your Instagram hashtag has an influencer score assigned to it:

This means that if you started tracking certain hashtags in search of influential users you'd like to co-operate with for marketing purposes, you've found yourself in the right place.
As I mentioned in my previous blog post, Instagram is the first choice for marketers by a large margin. According to a study by Linqia, 92% of marketers chose it as the most significant platform for influencer marketing activities.
A list of the most influential authors can be found in the Analysis and Summary tabs of your dashboard: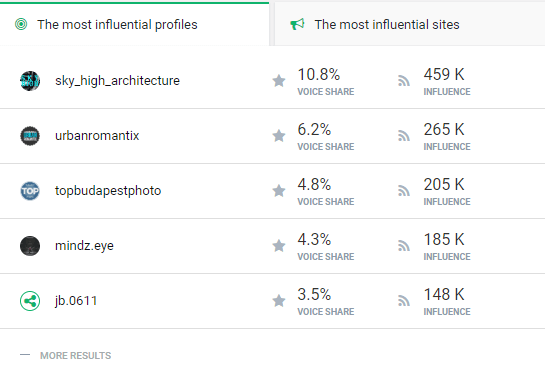 Wrapping Up
Since it's impossible to apply both a hashtag and location search at the same time via the Instagram app, what I described above seems like the most time-saving and effective way. Of course, it has its shortcomings, like the lack of a historical archive, but on the flip side, it allows adding multiple locations at the same time.
Take a free trial for a spin and see if our way of searching Instagram hashtags by location meets your standards!
---
---