An Instagram post and hashtags are just as inseparable as fish and chips, Starsky and Hutch, or Tequila and great decisions. They are an inevitable part of your marketing activity. Here's why: you need them to grow your account. It then translates into numerous benefits.
Engagement
In general, social media posts with hashtags raise the engagement of your audience. Simply Measured found out that it's a 12.6% growth. Social media engagement should be one of your KPIs as it proves (or don't) if your content hits your target audience and resonates with it.
Exposure
Hashtags create a network of connections and categorize social media content. Using an accurate number of relevant hashtags in your Instagram posts guarantees exposure to broader audience, for example, your target audience, influencers, or potential customers and brand ambassadors.
Brand awareness
The bigger exposure the higher your brand awareness. Creating dedicated hashtags for your company, marketing strategies or content supports your brand image and online reputation. They help in establishing your position as an expert in your niche.
Drive traffic to your website
Every time you release a new blog post or feature update, hashtags help you drive traffic to these pieces of content on your website or blog.
Customer insights
By following your hashtags, you can get to know your target audience and customers better. You can see how they use your products or services, what their problems and expectations are. Then, you need to fit in.
Instagram Hashtag Analytics
Using the right tools, you can track the performance of your Instagram hashtags on a couple of occasions.
Company hashtag
Company hashtag is one of the ways to build your brand awareness and establish yourself as an expert in a given niche. Measuring the performance of company hashtag on Instagram will show you how many people talk about your company.
Specialized uses #imspecialized hashtag.
Event hashtag
Instagram is a perfect match for event marketing.
It's a way to spread the news about your event and attract audience's attention: get more attendees, sponsors or speakers.
During an event, you can post pictures from lectures, some behind-the-scenes pictures or videos. All of them can be hashtagged with your hashtags.
Hashtag campaigns
Instagram is ideal for running hashtag marketing campaigns. Adding a dedicated hashtag to your campaign allows you to measuring its performance.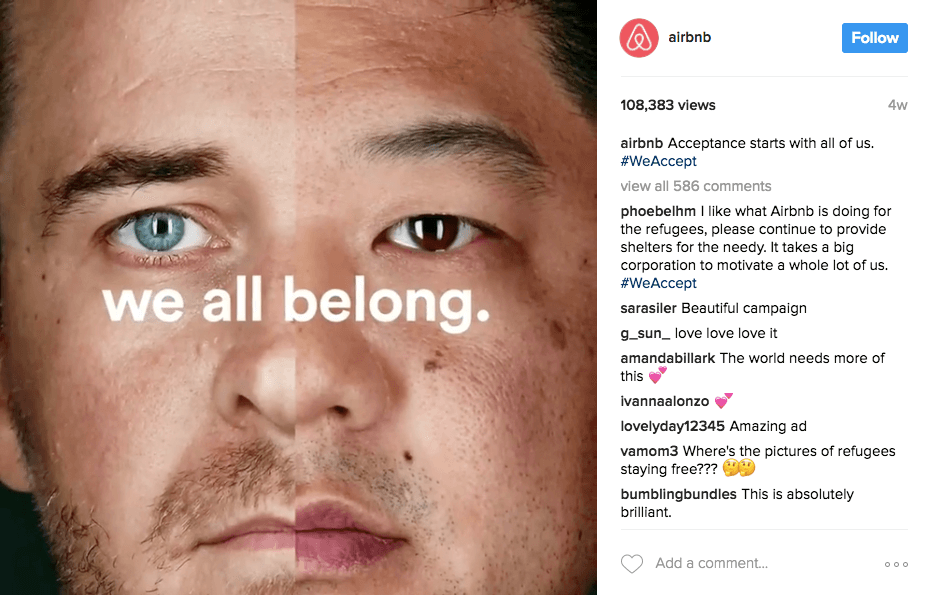 Why Instagram Hashtag Analytics is Important
Bear in mind that, in general, companies are unaware of the necessity of tracking the performance of their social media activities.
A study from Altimeter shows that 39% of businesses don't analyze their social media actions due to lack of tools and expertise.
The good thing is that tracking hashtag performance on Instagram is relatively easy and straightforward: there's a couple of metrics you can track to monitor your progress.
Let's see what they are.
1. Volume of mentions.
Instagram hashtag analytics starts with the volume of mentions.
This is the most elementary metric. It's good to track it over a certain period of time. Here's how it looks like in Brand24.

Have a closer look at the dashboard.
Above you can see some data about Tour de France's #TdF2017 hashtag I was monitoring in July. The blue line indicates the number of mentions and the green line represents social media reach they generated.
Volume of mentions is a good indicator of the popularity of your hashtag. You can observe the volume of conversations about your company, event or marketing campaign.
It's important to keep track of these numbers: if the number of mentions grows, decreases or stays the same.
2. Social media reach.
Another super important metric you can track is the social media reach of Instagram hashtags.
Social media reach is the number of social media users that might have stumble upon your hashtag in social media. It's an algorithm based on the number of followers a user has. It means that if I share an Instagram post with your hashtag, my followers will see it. This is how they add up to the overall social media reach of your hashtag.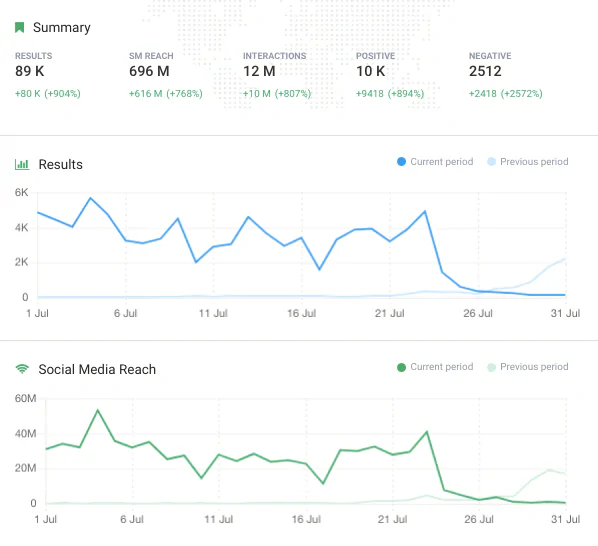 Have a closer look at the dashboard.
Instagram hashtag analytics lets you discover how your hashtags spread and what audience it reaches. It's good to know the social media reach of your Instagram posts, however, you can make out of it that that.
By comparing social media reach with engagement numbers, you can find out what your engagement percentage is.
To get your engagement percentage, take the number of interactions (likes, comments) and divide it by social media reach. This percentage shows what part of the audience engaged with your hashtag.
3. Engagement.
We can't talk about Instagram hashtag analytics without discussing engagement.
Engagement indicates how many users interact with posts mentioning your hashtag. It includes the number of likes and comments.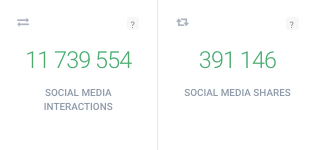 Have a closer look at the dashboard.
This metrics shows how your hashtagged content resonates with your target audience.
4. Influence.
Another metric to track hashtag performance on Instagram is influence.
It sounds rather enigmatic but can be measured indeed.
In Brand24 influence is an algorithm that, for Instagram, measures the number of followers and engagement rates: comments and likes. Each Instagram profile gets an Influencer Score. It helps you identify the most influential authors.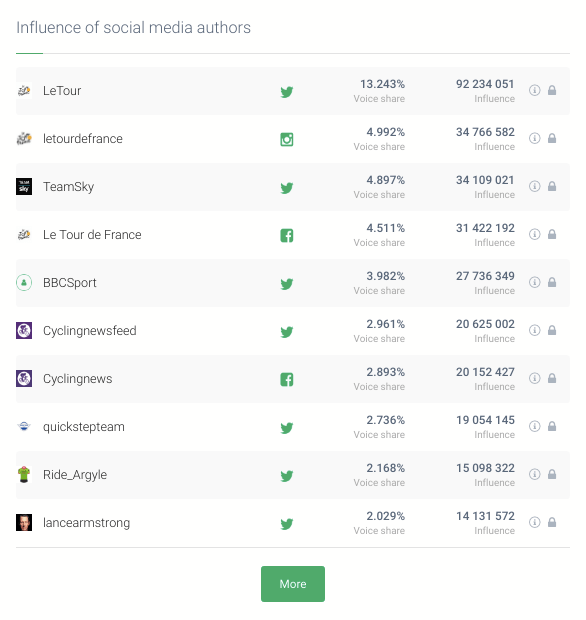 Have a closer look at the dashboard.
Having look at the influence of Instagram profiles mentioning your hashtag you can identify influencers for your company – people who will support your company, product or service in their social media. It basically gives you an access to their audience. Here you can learn more about identifying influencers for your business.
5. The most active social media authors.
Instagram hashtag analytics involves tracking the most active Instagram authors.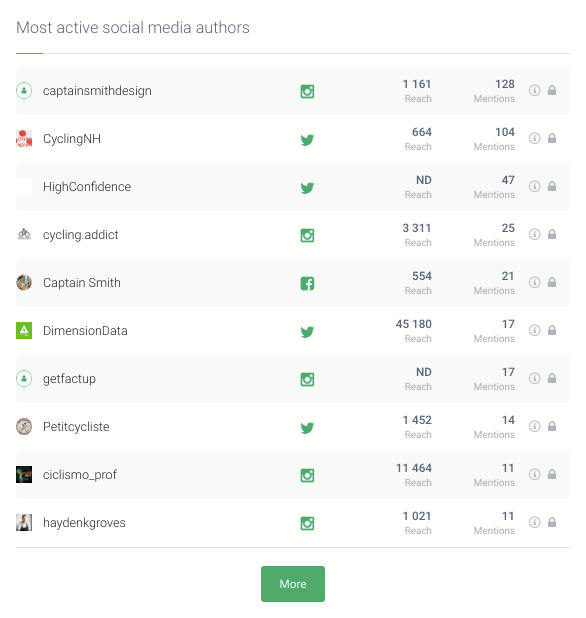 Have a closer look at the dashboard.
This metric shows Instagram profiles that use your hashtag most often. This is another way to identify social media influencers to work with your company and promote it.
Who Needs Instagram Hashtag Analytics
Instagram influencers from various niches.
YouTubers present on Instagram.
Online stores.
Saas businesses.
Small, medium and large companies growing their social media presence.
How To Track Hashtag Performance on Instagram
One of the ways to track your hashtag is to use Brand24. It's super easy. It's a social media monitoring tool that supports Instagram hashtag analytics.
Once you sign up for a free trial (no credit card required), you need to create your first project. Since we're talking here about Instagram hashtag analytics, you should enter your hashtags. Don't forget to include the hashtag sign.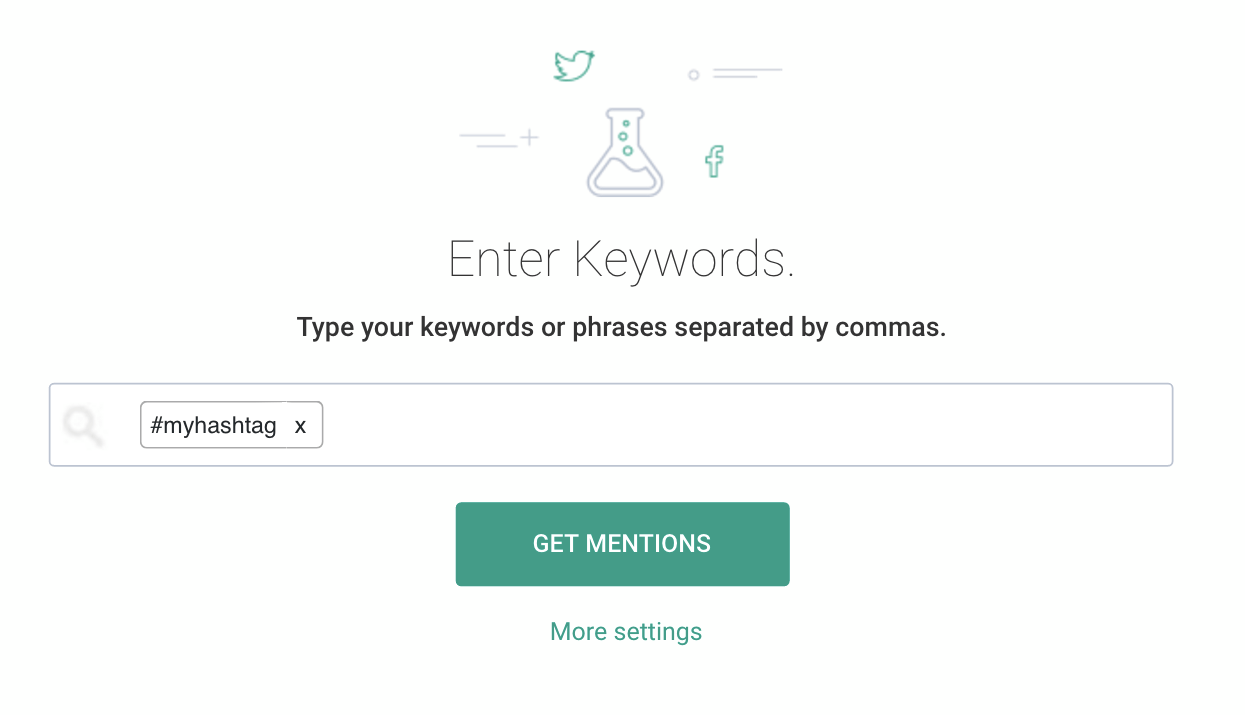 Then, in summary tab, you can see a short summary of the most important KPIs.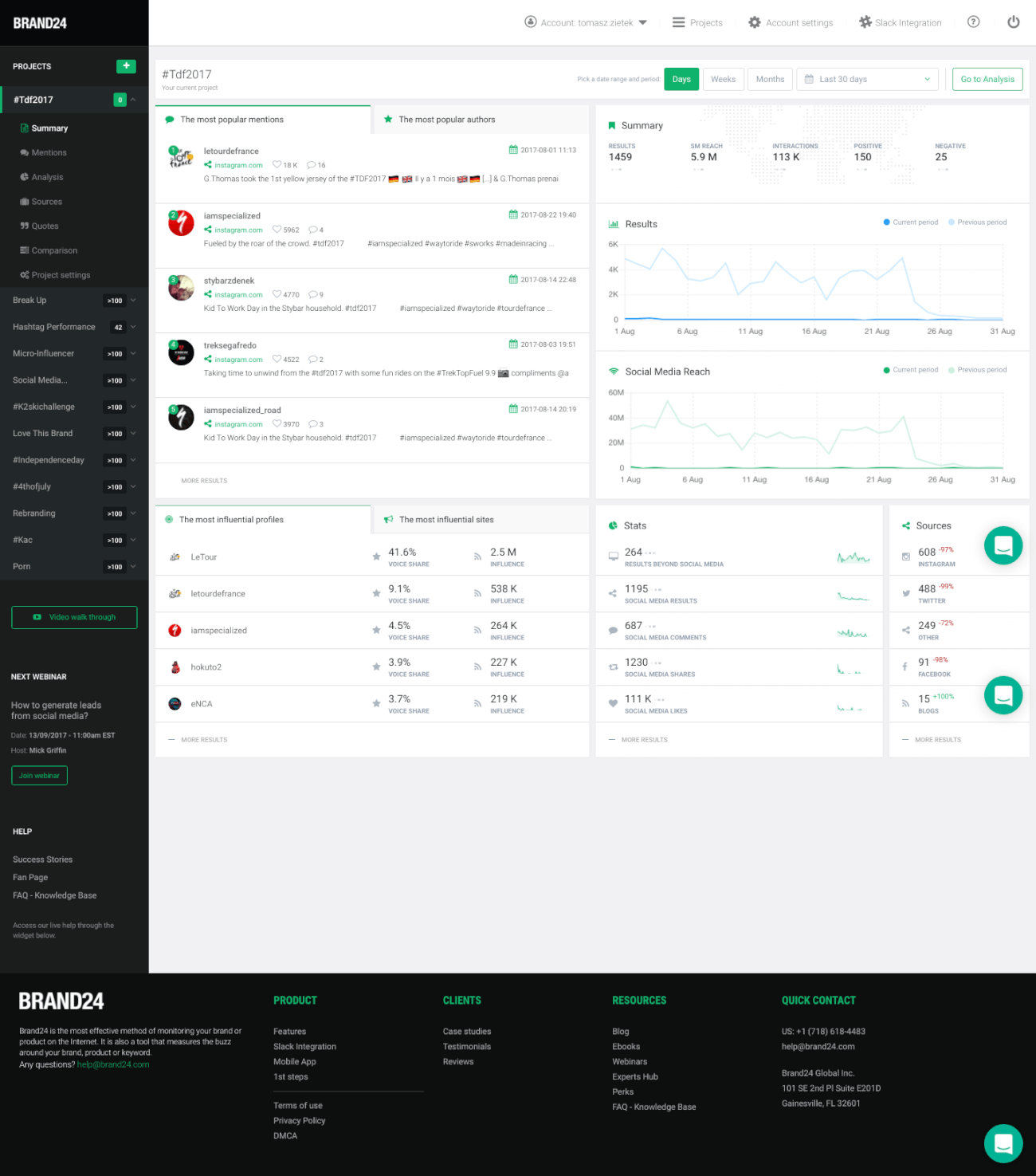 All mentions can be found in Mentions tab: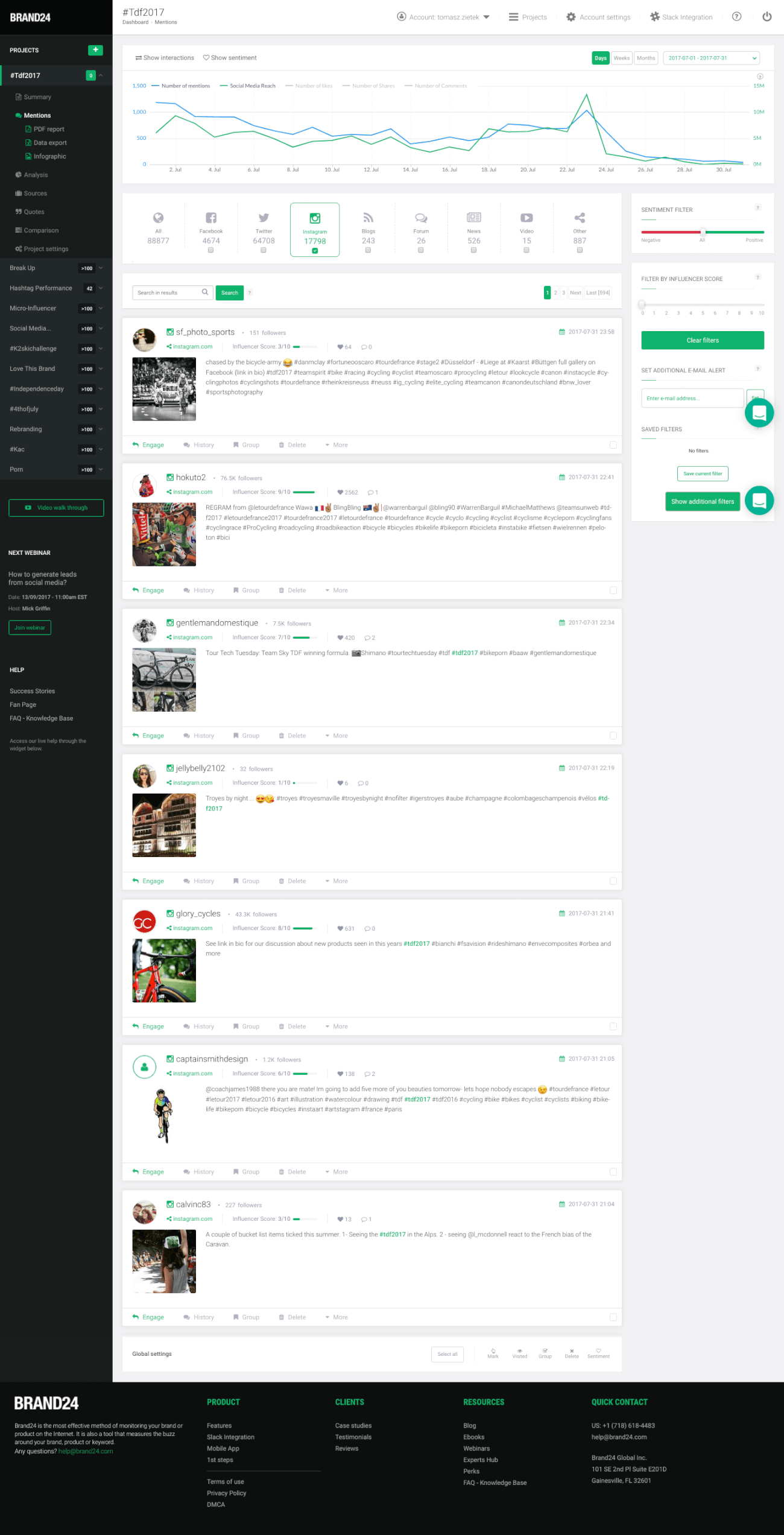 Have a closer look at the dashboard.
All the most important data is inside Analytics tab: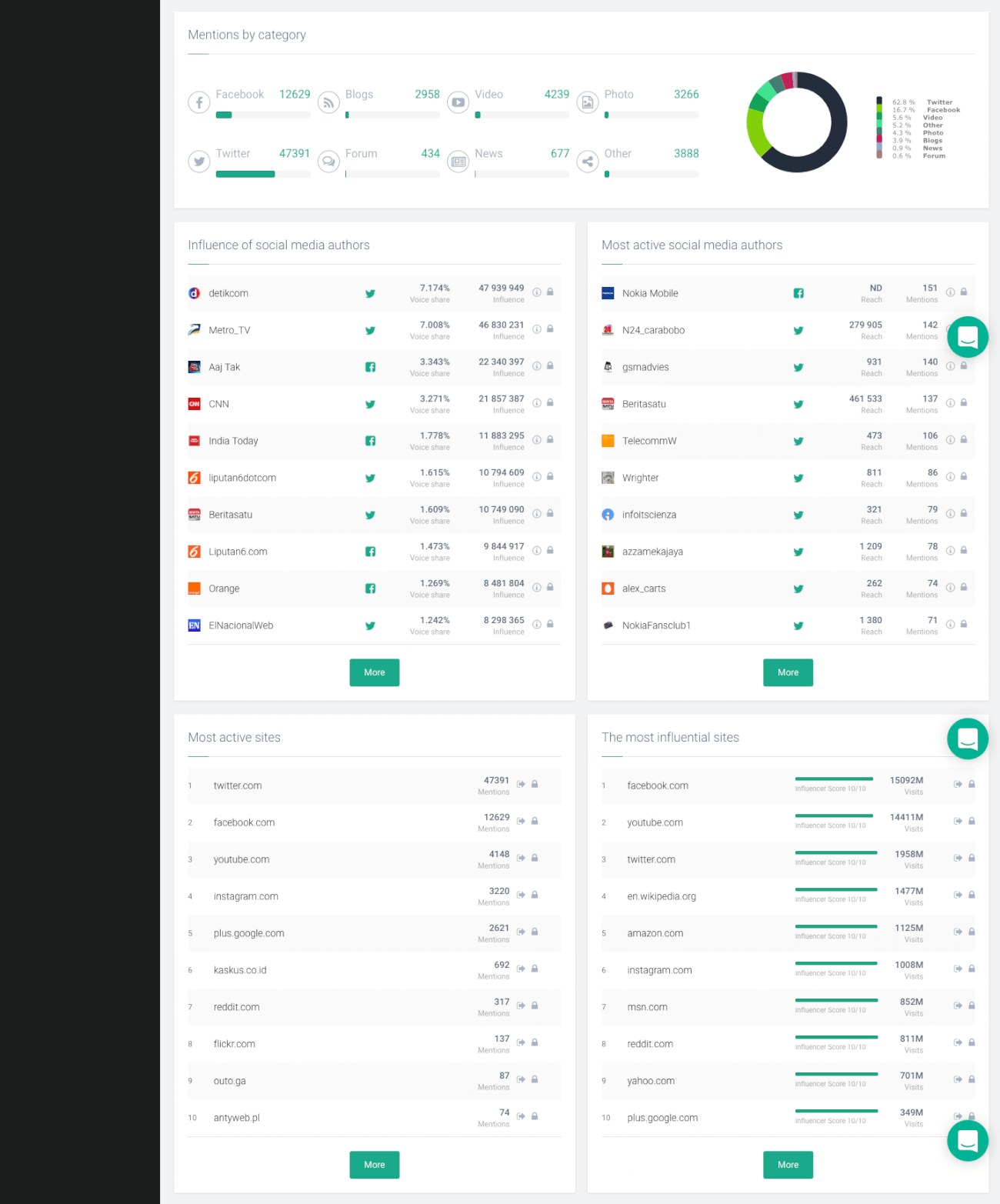 Have a closer look at the dashboard.
Conclusion
If you feel that Instagram hashtag analytics is what you need, you can try it out for free. No credit card required.
Relevant reads:
How to Count the Number of Tweets for a Specific Hashtag
How to Track Hashtag Performance on Facebook: Reach, Engagement, Influence +More
17 Growth Tips & Hacks using Web Monitoring & Social Media Monitoring
---
---