How to Improve Instagram Engagement Rate? 23 Tips for 2023
July 4, 2023 ・ 16 min read
Did you know that Instagram has 500 million daily active users? This makes it a perfect place to promote your brand and products or show your lifestyle as an individual. Today I'll share with you some helpful tips to skyrocket your Instagram engagement and grow your follower count.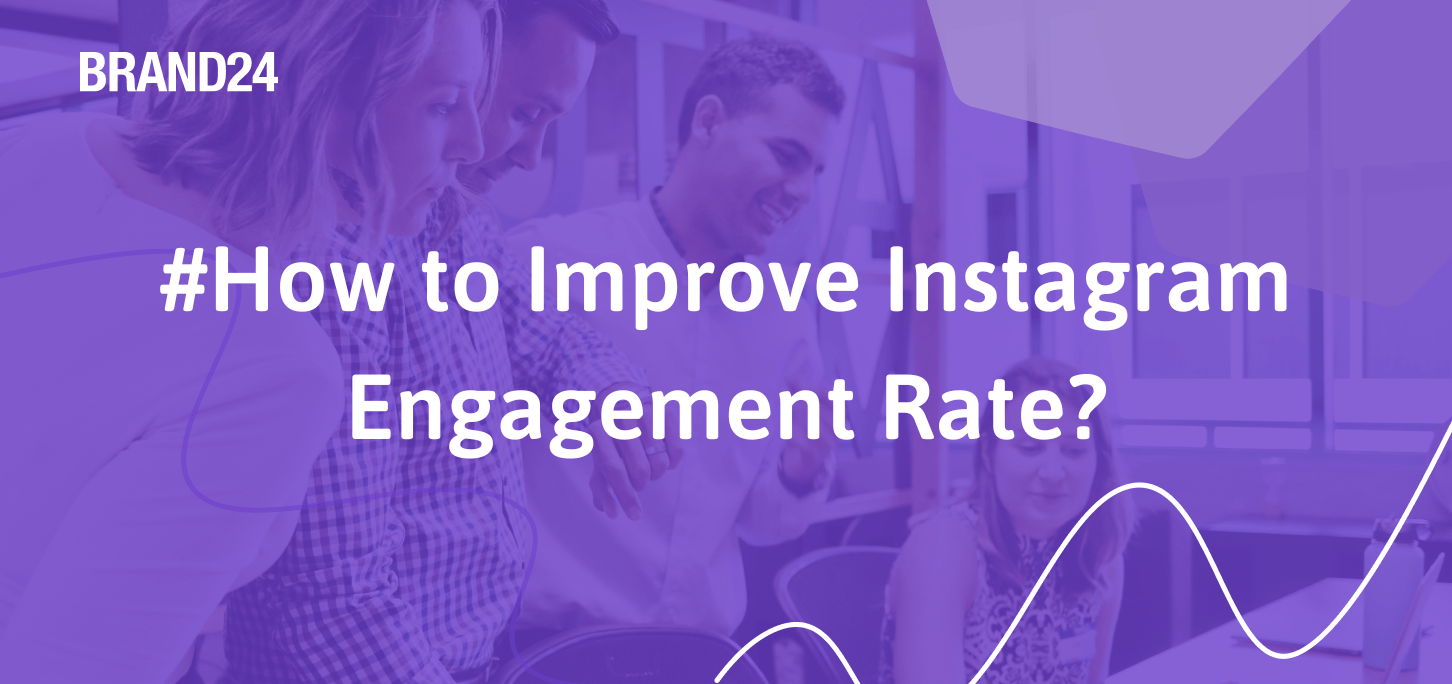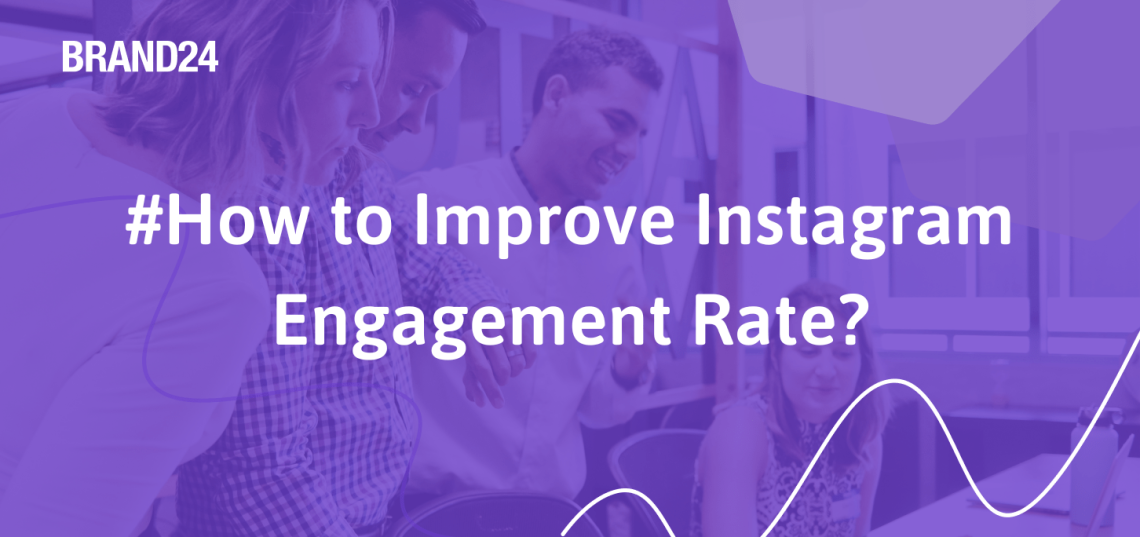 01 Answer your mentions
Monitoring and answering online mentions is a crucial strategy for boosting Instagram engagement.
By keeping a close eye on your brand's mentions, you can proactively engage with your audience and respond to their comments. This way, you are able to address any concerns or questions your fans may have.
This level of responsiveness helps build stronger connections with your followers. By promptly acknowledging and addressing mentions, you create a positive impression. This way, you can encourage further engagement and foster community among your audience.
Remember, every interaction counts!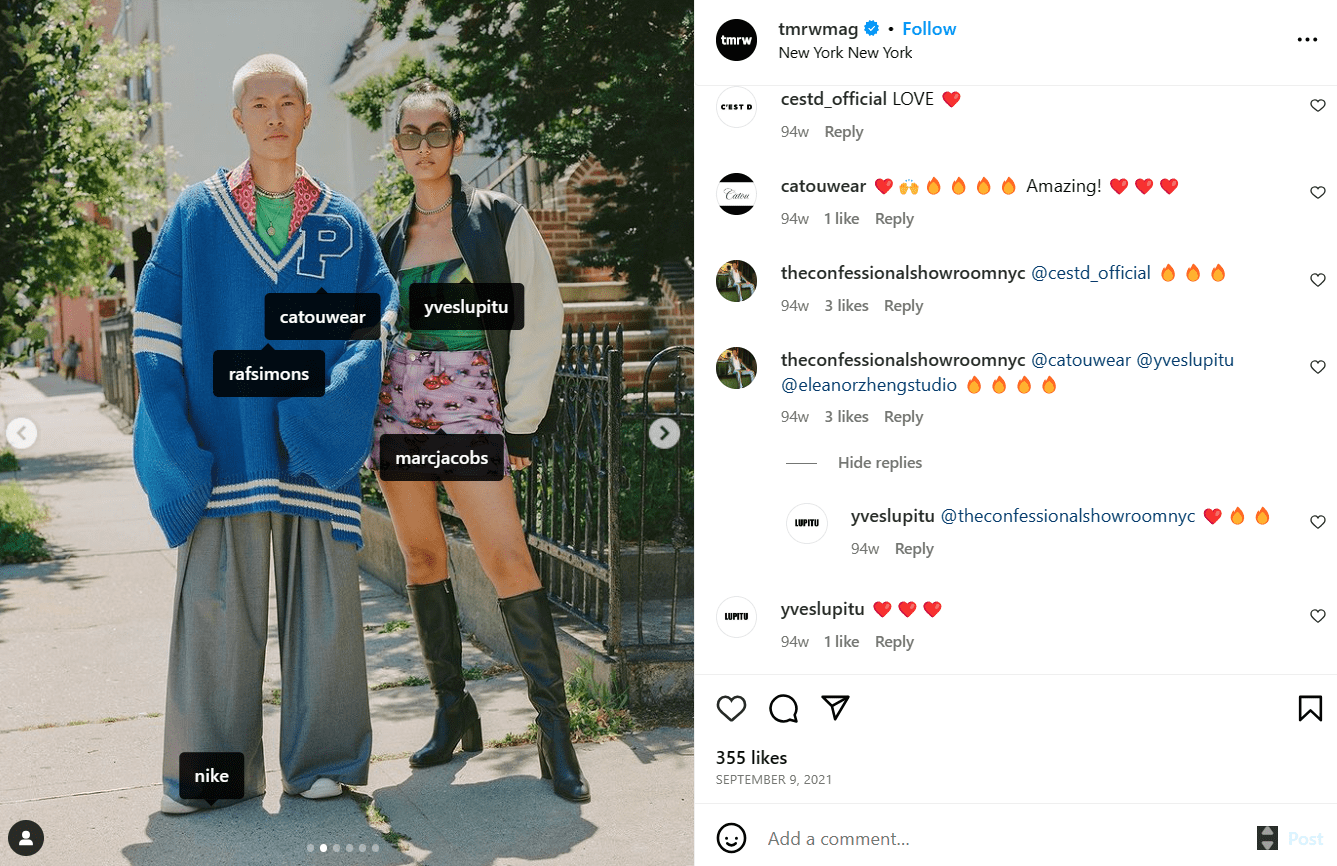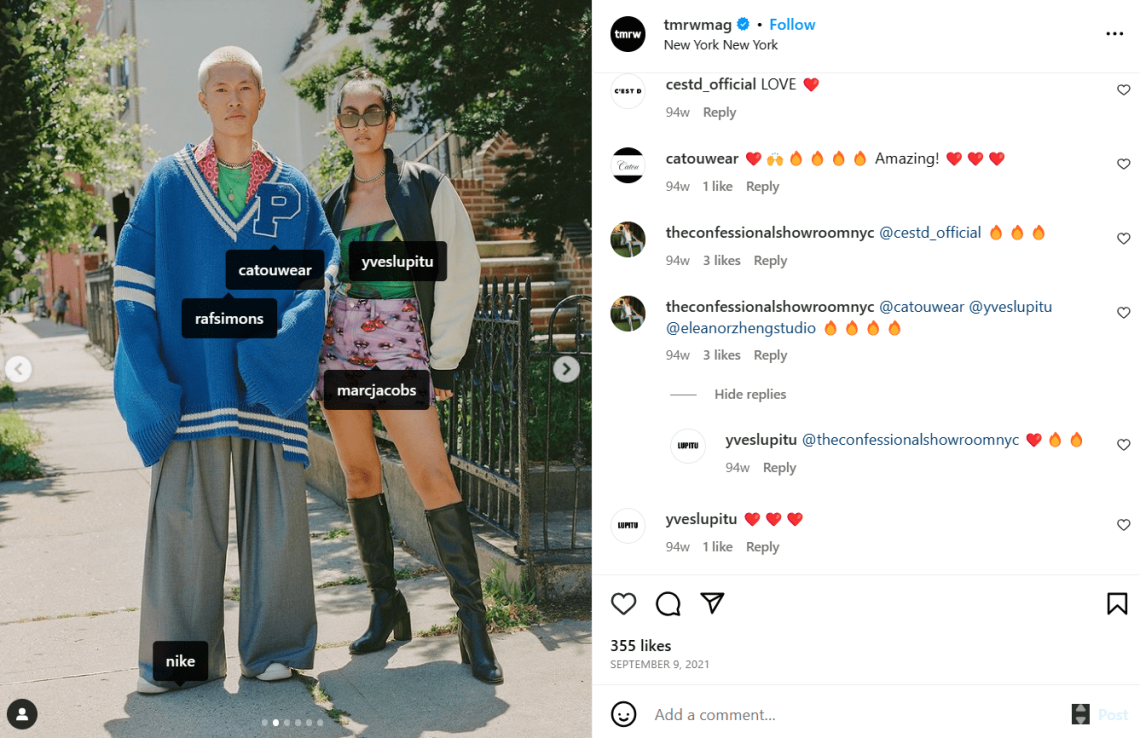 Unfortunately, when people talk about you online, they do not always tag you. That's a pity cause you can easily miss out on some crucial mentions.
That's where social listening tools like Brand24 come in handy. With their help, you can monitor comments, posts, and other online mentions.
Strat media monitoring and take advantage of customer insights!
The only thing you need to do is enter your brand name or Instagram nick. Brand24 will collect all their online mentions and gather them in your dashboard.
For instance, here's a media monitoring project for Duolingo.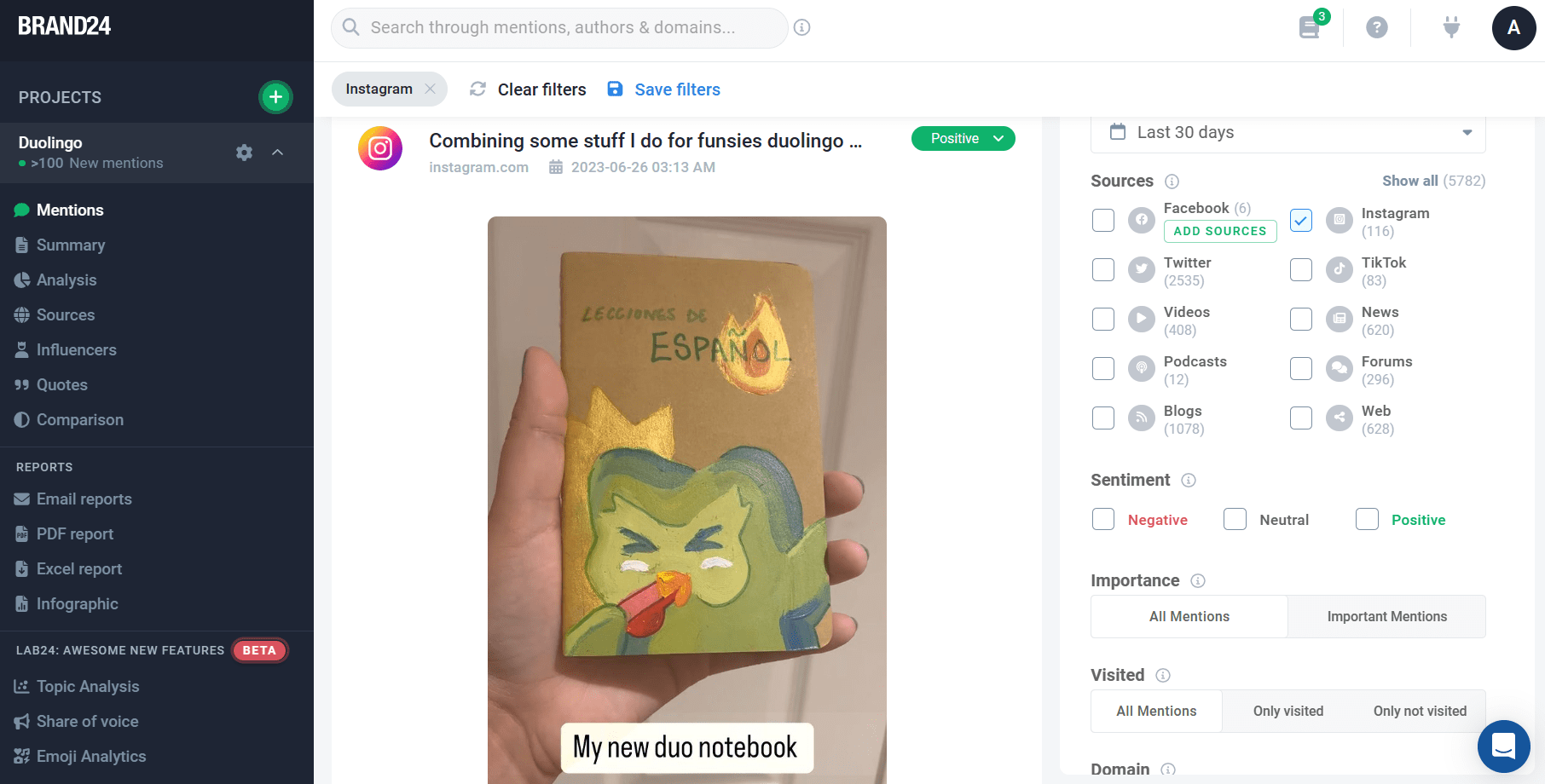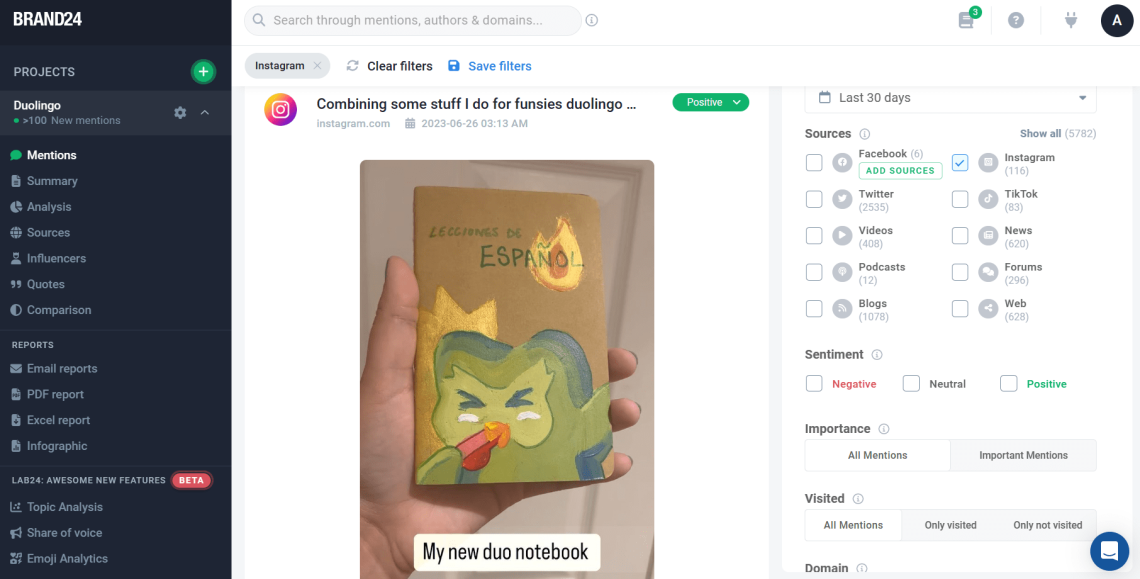 From now on, you'll never again miss any online chat about you. You can go directly to the mentioned source from your dashboard and answer it.
Pro tip: It is vital to answer negative and positive mentions. Responding to the former shows your customers that you care about their dissatisfaction. Interacting with the latter, you make your audience love you even more!
02 Monitor relevant metrics
Monitoring your social media metrics is crucial for enhancing your Instagram engagement rate.
With tools like Brand24, you gain access to valuable insights into key metrics. These are, among others:
Number of mentions from Instagram and other social media platforms
Social media likes
Social media shares
Advertising value equivalent (AVE)
Number of interactions
Reputation Score, and more.
Tracking these metrics empowers you to understand how your audience perceives and engages with your content. It allows you to adapt your messaging to better resonate with your followers.
Strat Instagram analytics with Brand24!
You can make informed decisions to optimize your Instagram efforts by consistently monitoring and analyzing these metrics. Consequently, this will increase engagement and boost your brand's visibility on the platform.
Moreover, you can also compare your metrics, such as volume of mentions and sentiment, with other brands or influencers.
For instance, here's a comparison of Olivia Rodrigo and Charli D'Amelio.




03 Get to know your target audience
Getting to know your audience is a crucial strategy for increasing your Instagram engagement.
By understanding your followers' interests and preferences, you can create content that resonates with them on a deeper level. It allows you to tailor your posts, captions, and hashtags to align with their preferences and needs.
Brand24 can help you with this endeavor. In your dashboard, you will find the rank of the Most active public and Top public profiles. These are the most relevant people representing your audience.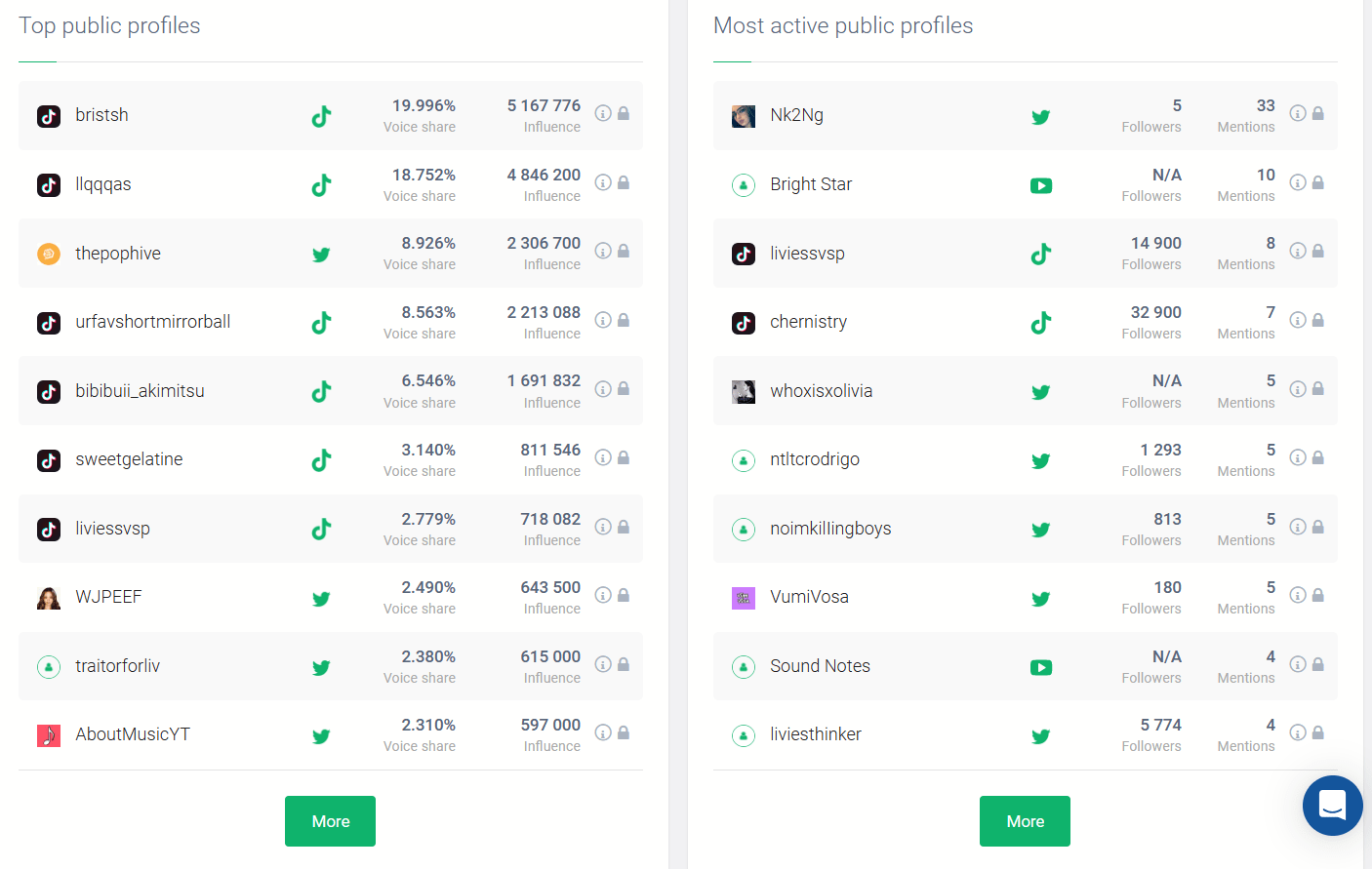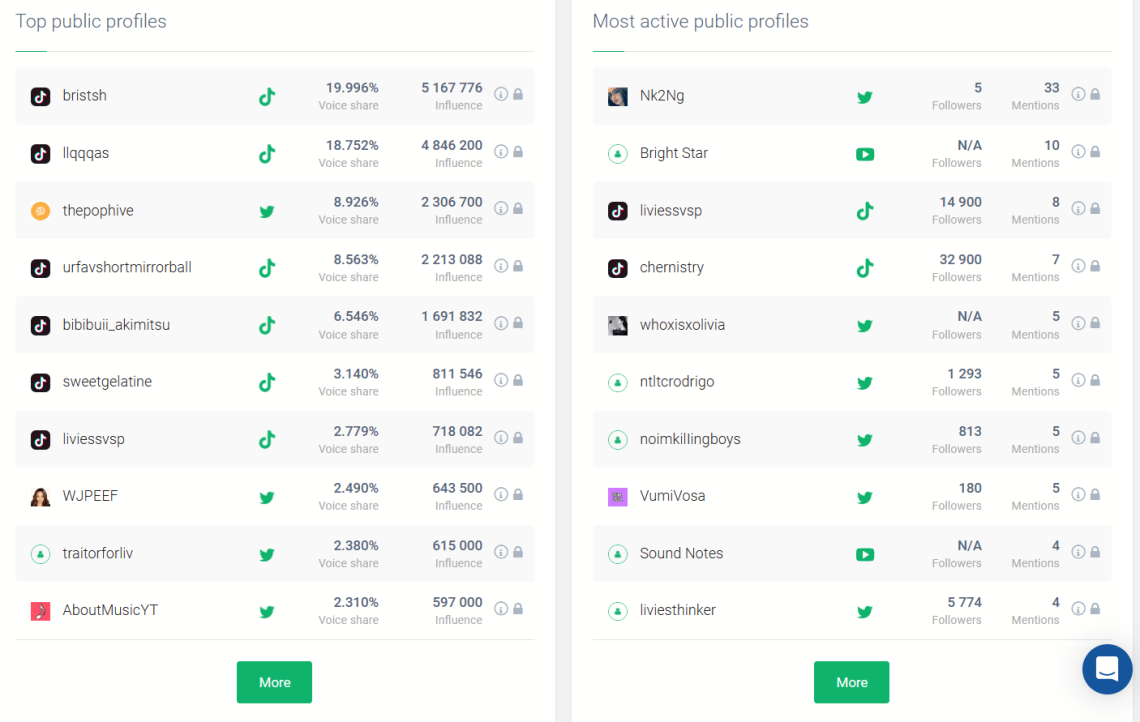 Get more engagement on Instagram with Brand24!
But that's not the end. Browsing through the mentions is another method to get to know your audience.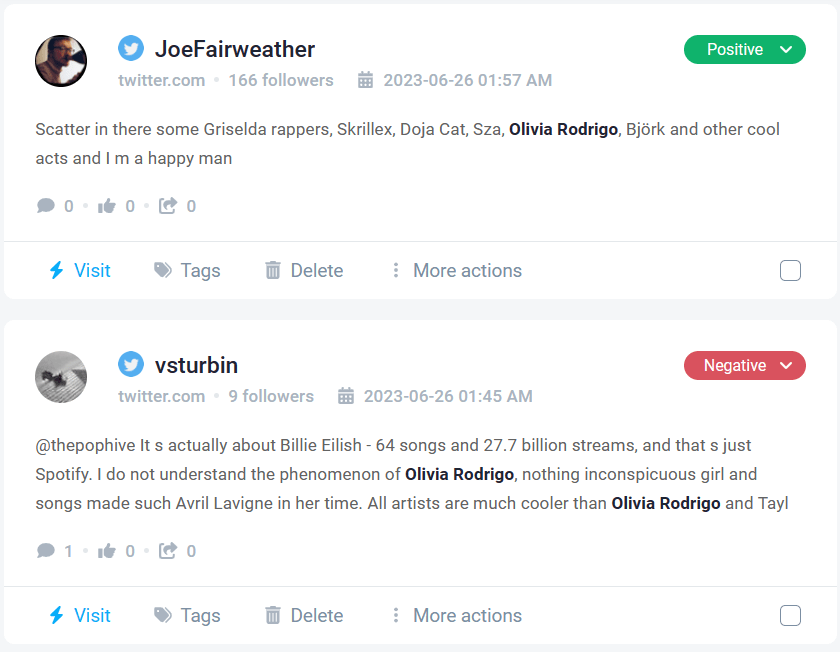 Investing time in understanding your audience can create meaningful connections, foster engagement, and build a loyal community on Instagram.
04 Use relevant hashtags
Hashtags categorize your content and make it discoverable by users interested in specific topics or themes.
But remember, what matters is the quality, not the quantity.
To maximize the effectiveness of hashtags, it's essential to use a limited number of highly relevant ones. Rather than overwhelming your posts with numerous hashtags, focus on selecting 2-4 that are directly related to your content and audience.
Using too many hashtags or including irrelevant ones can dilute the message and attract an audience not interested in the content.
Moreover, using too many hashtags may result in a shadow ban, as Instagram will consider your posts as spammy.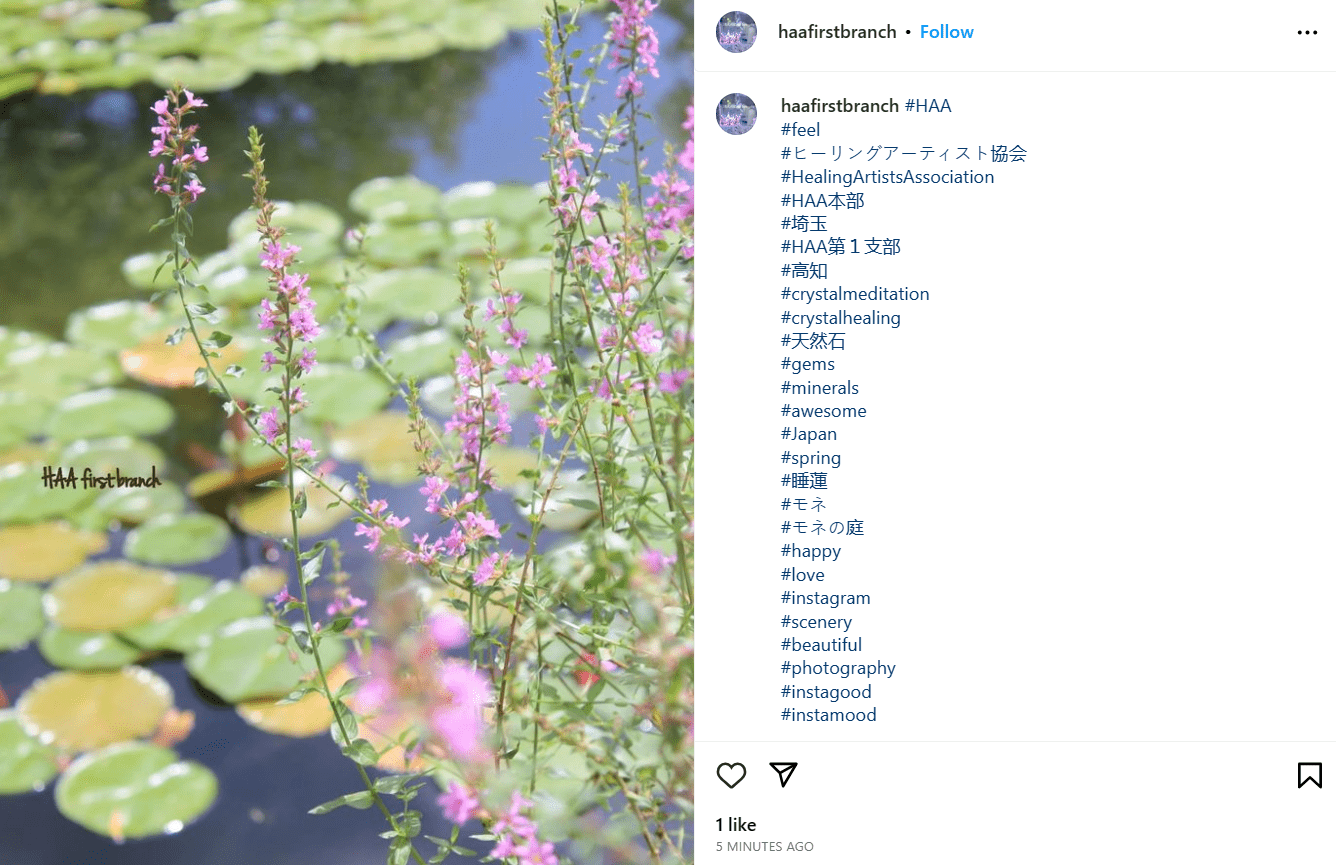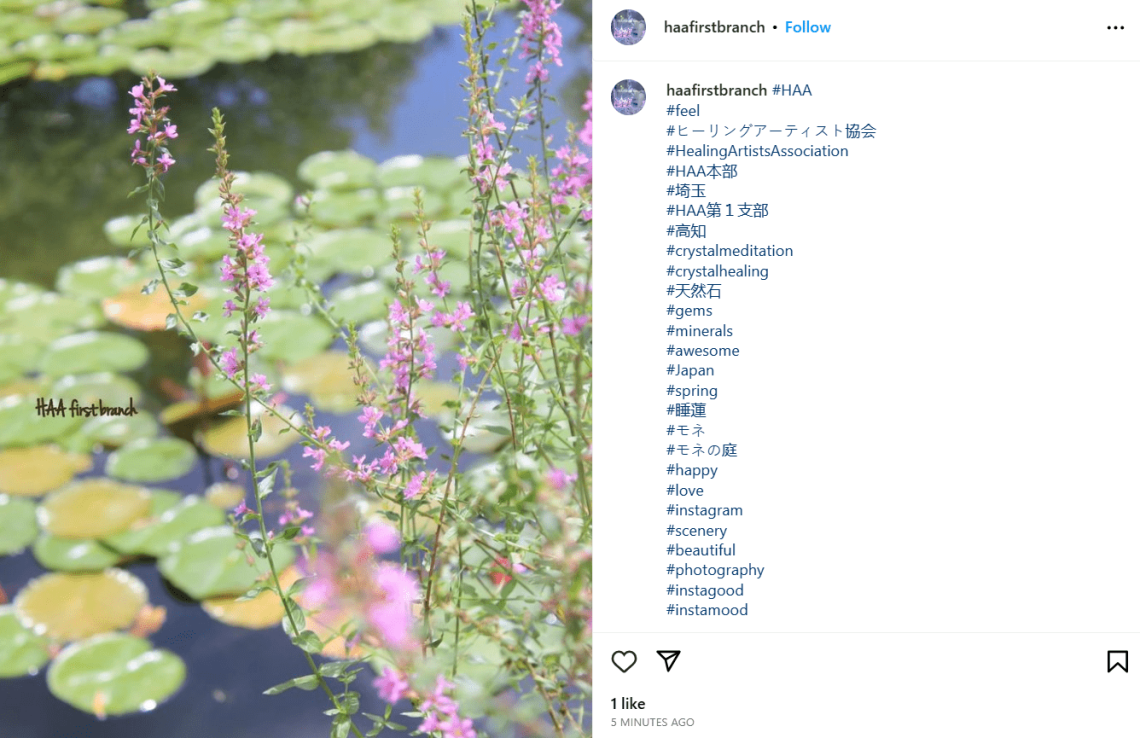 Brand24 can help you in this area. Your dashboard will provide you with a rank of trending Instagram hashtags for your brand or niche.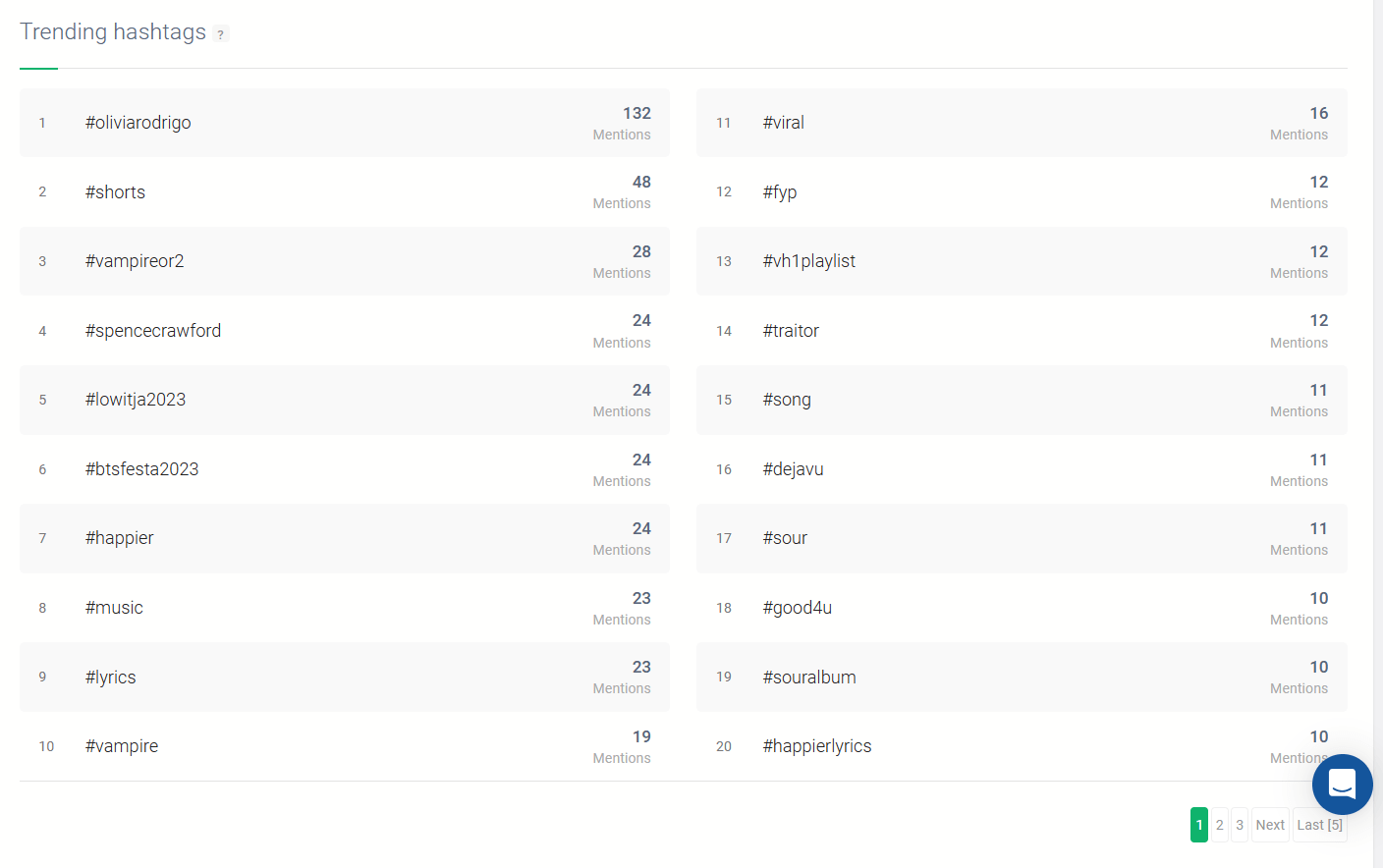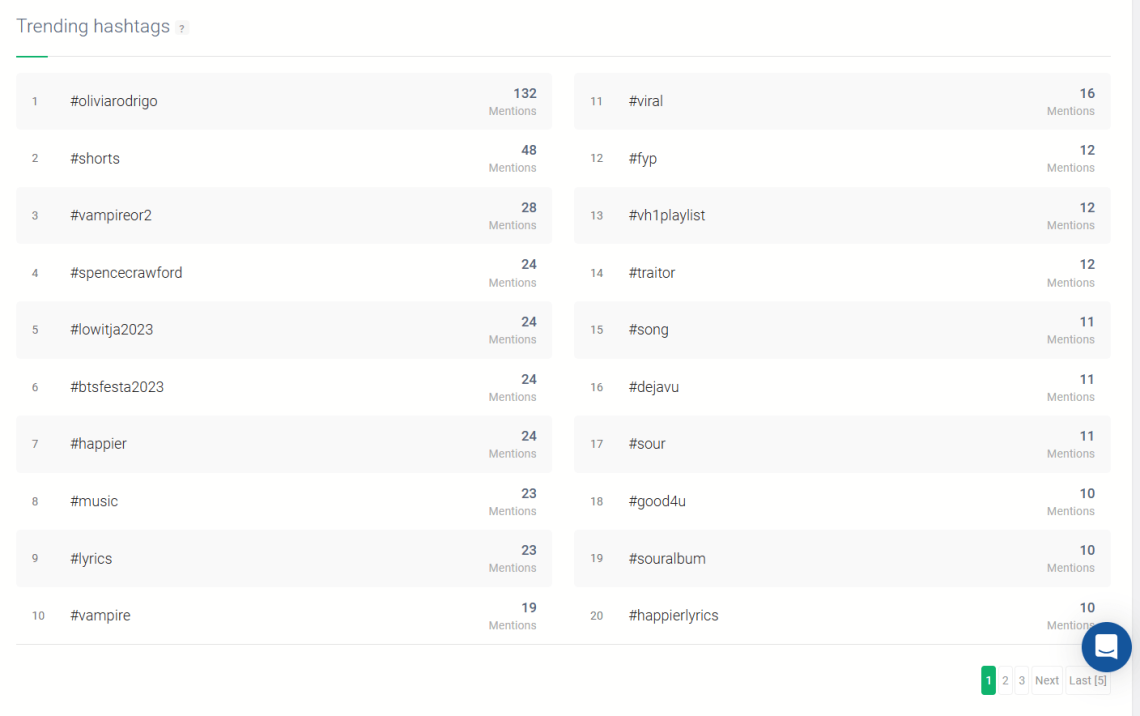 Find the best hashtags for Instagram with Brand24!
05 Collaborate with Instagram influencers
Partnering with influencers who align with your brand values and target audience allows you to tap into their existing community. You can effectively expand your reach and connect with a broader audience by leveraging their influence.
Influencers have established credibility and a loyal following, making them influential voices within their niche. That's why their endorsement of your brand can generate trust and authenticity, driving meaningful engagement from their followers.
When collaborating with influencers, ensuring that the partnership provides value to both the influencer and your brand is essential. You can achieve this through sponsored posts, product placements, giveaways, or content collaborations.
Brand24 identifies for you the most influential people already talking about your brand. In the Influencer tab, you can see which significant accounts already mention you. These are the people who can potentially become your brand ambassadors.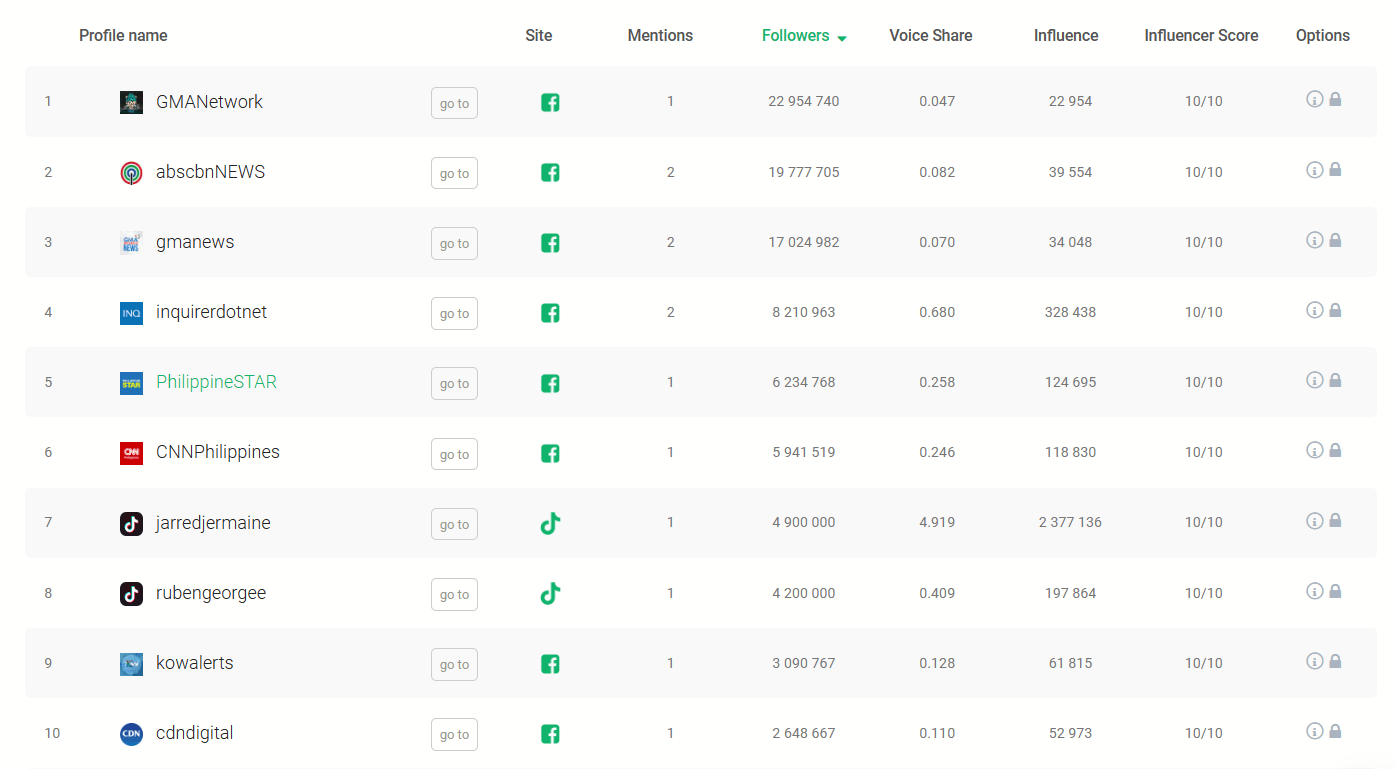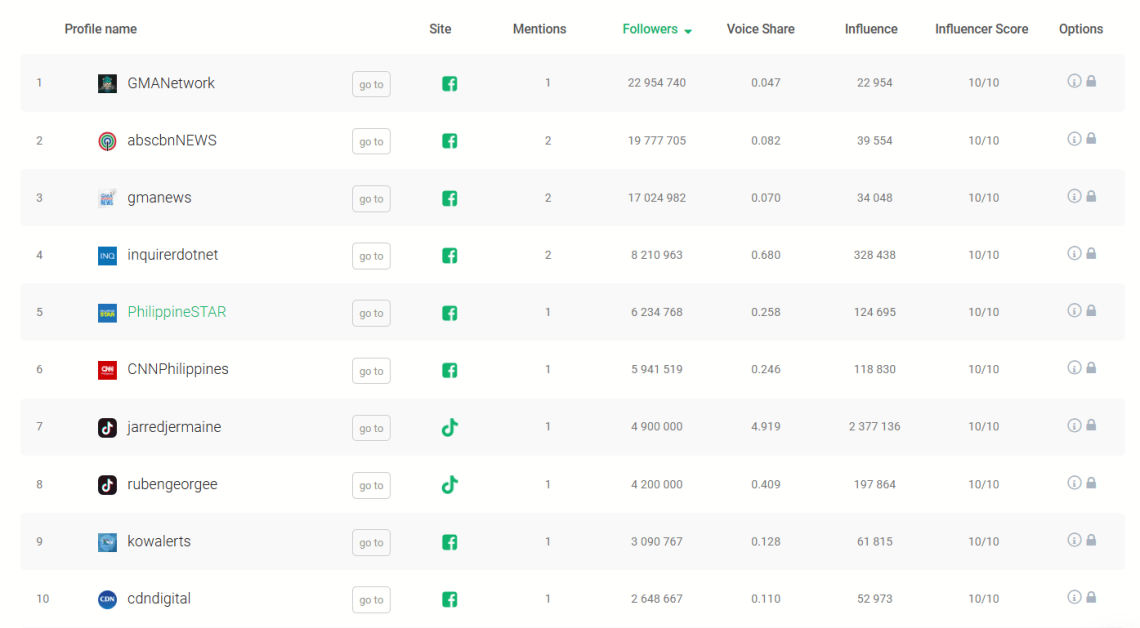 To learn more about finding influencers on Instagram, check out my previous article: How to Find Influencers on Instagram in 2023?
06 Drive engagement with Reels
Similar to TikTok, Reels allows you to create and share short, entertaining videos with your audience. With Instagram Reels, you can get creative by adding music, effects, and filters to make your content stand out.
The interactive nature of Reels makes it an excellent tool for capturing your audience's attention. It encourages them to engage with your posts, driving better Instagram engagement.
By leveraging the popularity and discoverability of Reels, you can attract new followers and increase your Instagram reach. Ultimately, this leads to driving higher engagement on Instagram.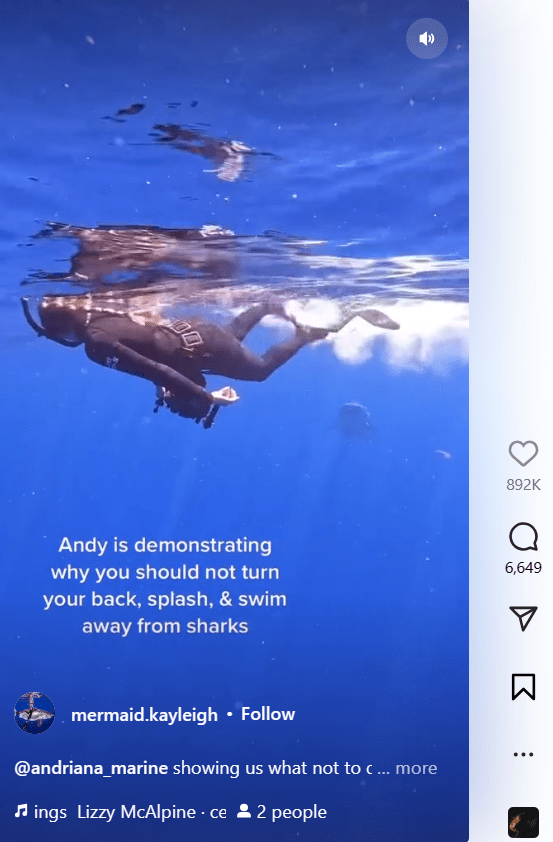 07 Monitor the industry to get inspired
Keep a close eye on your industry's trends, emerging content formats, and successful strategies employed by competitors. That's how you identify opportunities for creative and engaging content.
Tools like Brand24 provide monitoring of industry keywords, hashtags, and mentions, allowing you to stay updated with the latest industry developments. In the Topic Analysis tab, you can track all the popular topics for your project.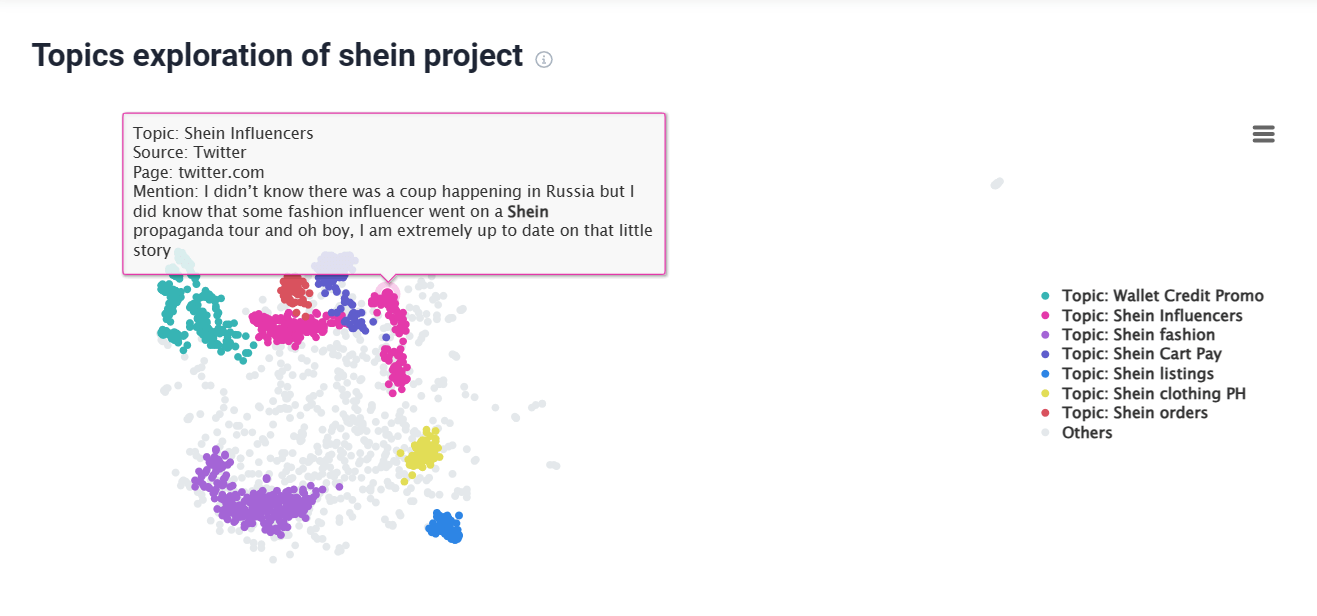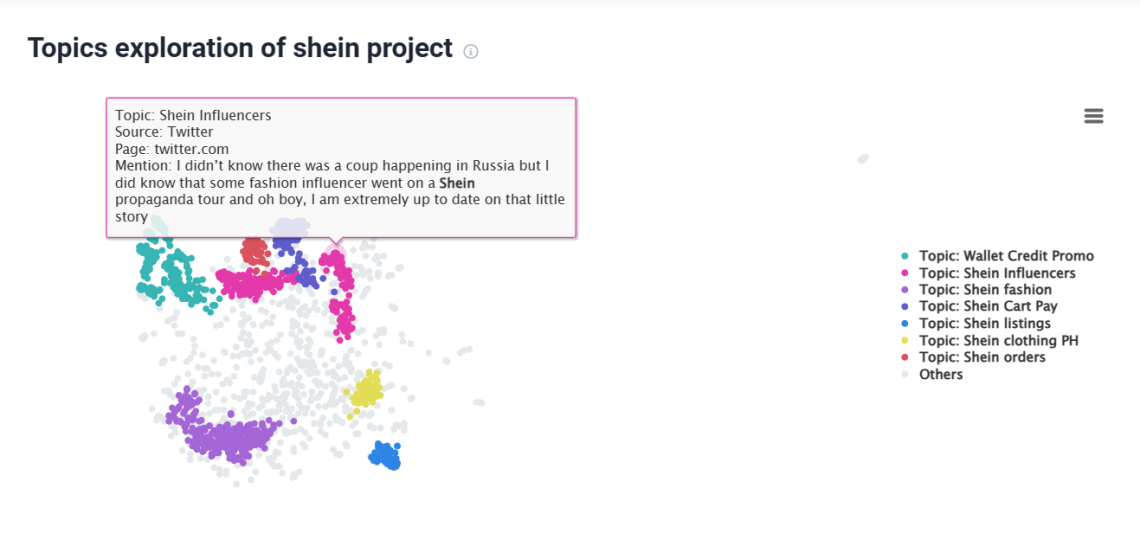 This helps you identify your audience's interests, enabling you to create relevant and compelling Instagram content.
08 Take advantage of user-generated content
User-generated content (UGC) can be a powerful tool to increase engagement rates on Instagram. When your followers create and share content related to your brand, it shows that they have a personal connection to it.
Additionally, UGC saves time and resources, as the content is created by the users themselves.
You can repost UGC on your account and tag the creator, which will help build relationships with your followers. A common practice is to feature UGC on Instagram stories. That's an excellent way to give credit to the creator and benefit the testimonial.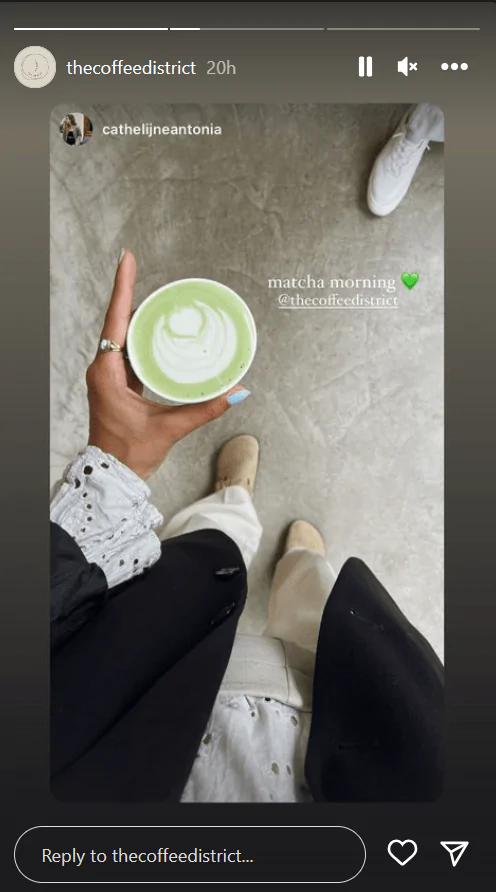 Don't miss any piece of UGC! Monitor your branded hashtags!
09 Use Instagram Stories
Besides posting UGC on your story, you should also create your own materials.
Instagram Stories offers many features to make your content more interactive and engaging. You can add various elements to your post, such as GIFs, music, polls, hashtags, location tags, quizzes, countdowns, and questions. These features encourage your followers to interact with your content and help you get more engagement and views.
What's also good to know is that stories usually get more views than regular posts.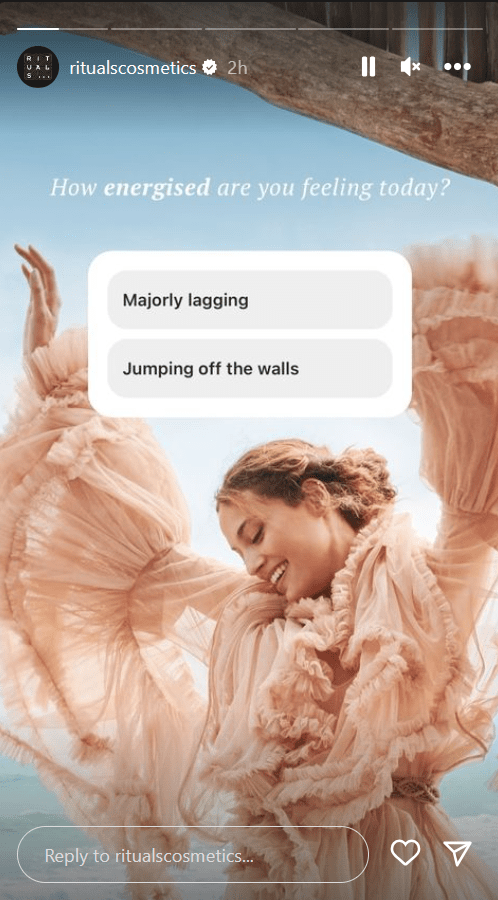 You can also use Instagram Story to showcase behind-the-scenes glimpses of your life or business and share your thoughts and opinions with your audience.
10 Create an Instagram strategy
Creating and sticking to an Instagram marketing strategy can significantly improve your engagement rates.
A well-planned strategy ensures that your content is cohesive, consistent, and relevant to your audience. To create a successful strategy, start by defining your goals and planning the message you want to convey. Then, develop a content plan that aligns with your brand identity and values.
Consider using a content calendar to ensure that you post consistently and at optimal times for your Instagram followers. Additionally, regularly track your metrics and adjust your strategy as needed to continue improving your engagement rates.
A well-defined strategy can increase your Instagram engagement and build a solid and loyal following.
Monitor your Instagram engagement with Brand24!
11 Go live
Going live is an excellent way to engage with your followers and increase your Instagram engagement rates. With Instagram Live, you can connect with your audience in real time, answer questions, and show yourself from a new angle.
Going live also sends a notification to your followers, which can attract new viewers and increase your visibility.
Use Instagram Live for Q&A sessions, product launches, or interviews. It helps you connect with your followers on a personal level, fostering a stronger bond. This ultimately improves your engagement rates on Instagram.
12 Choose an Instagram business account
Opting for a business account has several benefits that can help boost your Instagram engagement.
For instance, you can access insights and statistics about your followers, including data on impressions, reach, and viewer trends. You also get information about your posts and stories and how they perform, all for free.
Additionally, your profile will have a contact button, making it easier for people to get in touch with you. Local businesses can also add their address or phone number to their profile.
What's more, with a tool like Later, you can also schedule your posts and have them automatically posted for you. This is not possible with a personal account.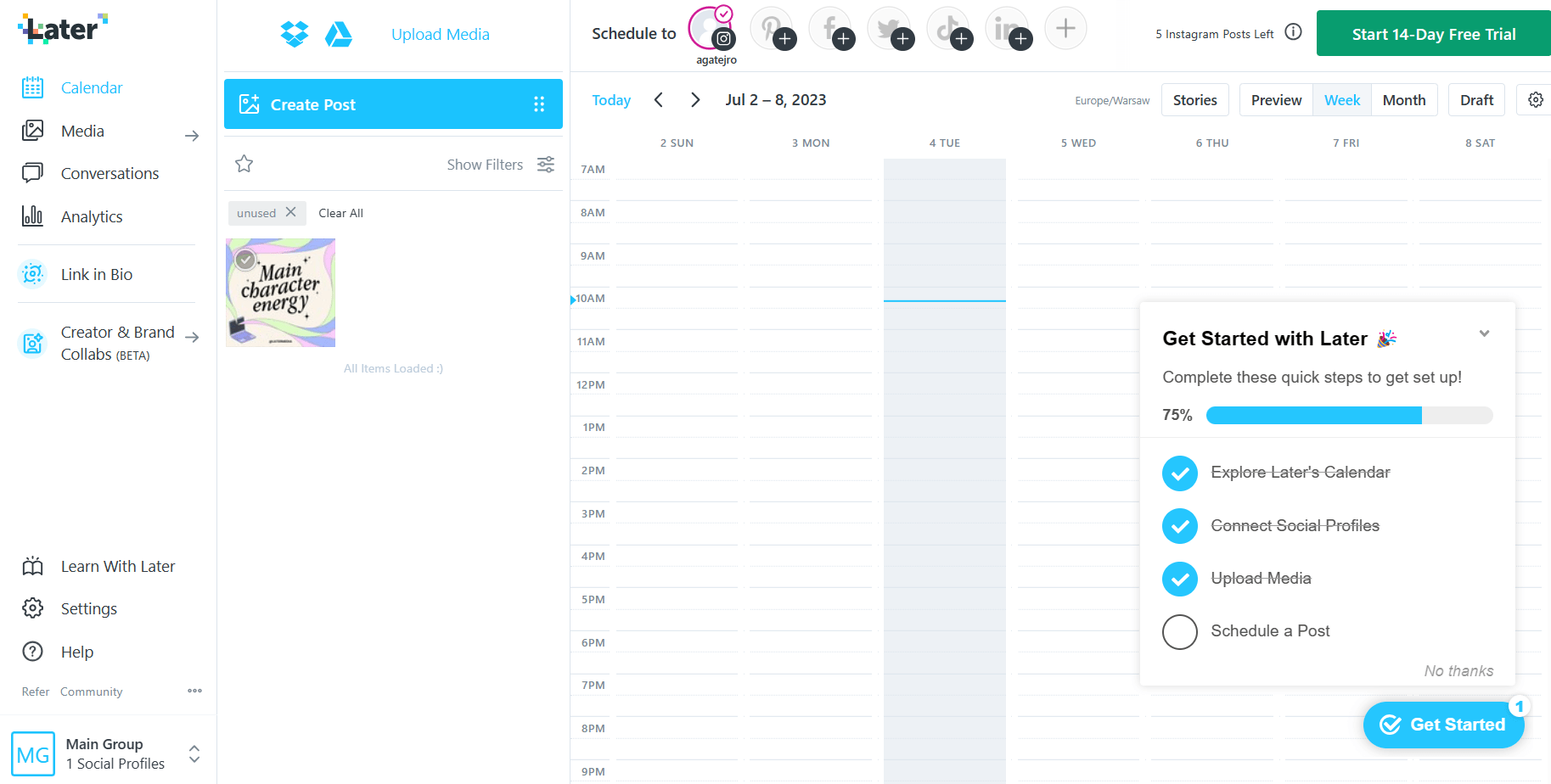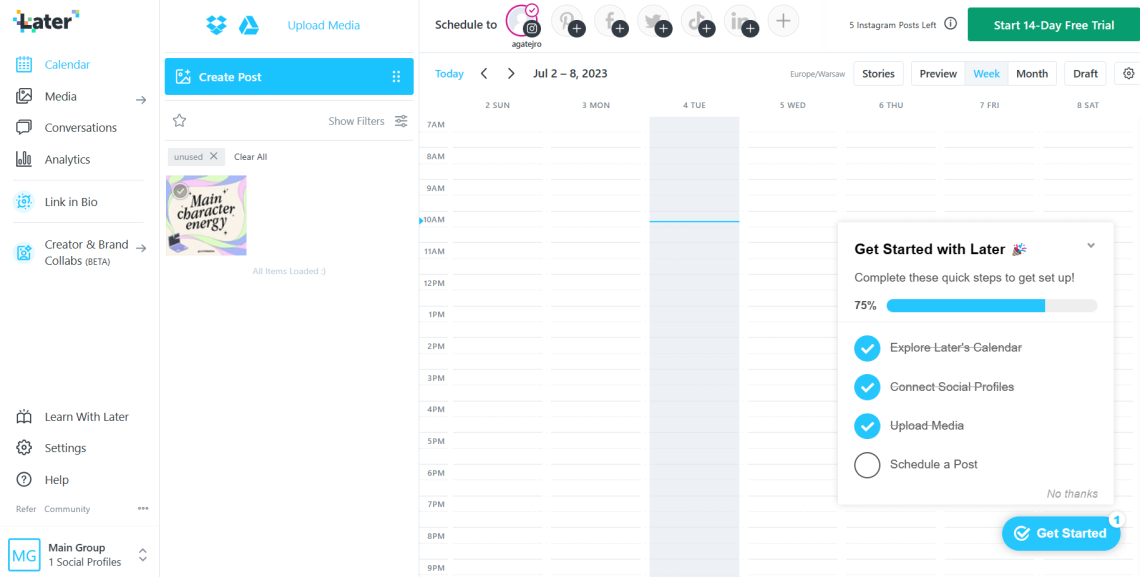 Boost engagement on Instagram with Brand24!
13 Interact with other Instagram posts
Engage with others by leaving thoughtful comments or liking their posts. This shows support and increases the chances of them checking out your profile and engaging with your posts.
Interact with posts relevant to your niche or interests, and provide value to the conversation. You can expand your reach by building relationships with other accounts and their followers. In turn, you will create a more engaged community on your own Instagram account.
14 Schedule Instagram posts
By scheduling posts in advance, you ensure your content is posted at the optimal time for your audience. This increases the likelihood that your followers will see and engage with your posts.
For this purpose, you can use the Instagram planner available in Meta Business Suite.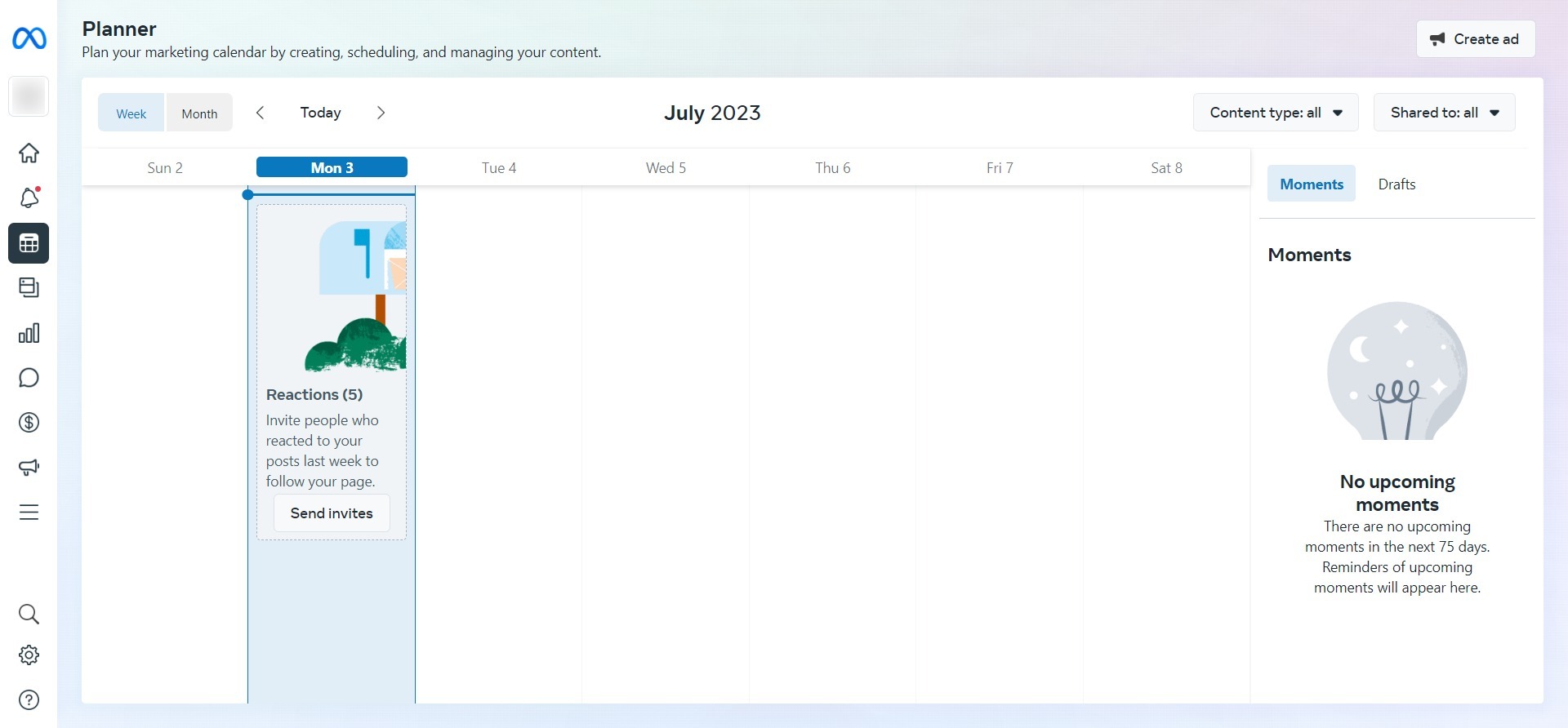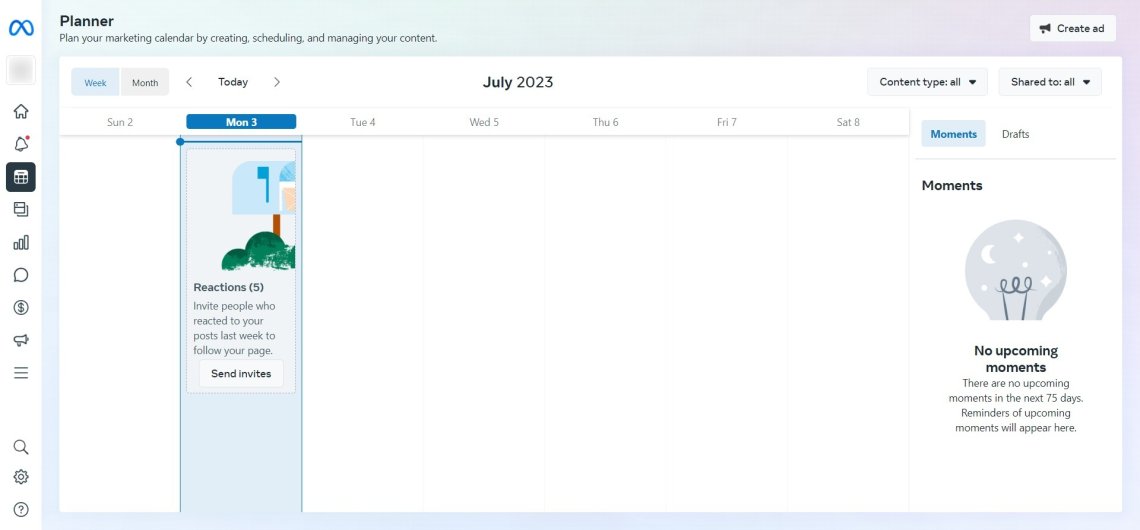 15 Personalize your Instagram profile
Personalizing your Instagram profile is crucial for creating a connection with your followers and improving engagement rates. Start by choosing a memorable and unique account name that reflects your brand or personality.
Your bio should be informative and engaging. It shall answer the following questions:
Who you are
What you do
What your followers can expect from your account
Your profile picture should also be eye-catching and memorable, reflecting your brand or personality. Make sure it's high-quality and fits within the Instagram guidelines.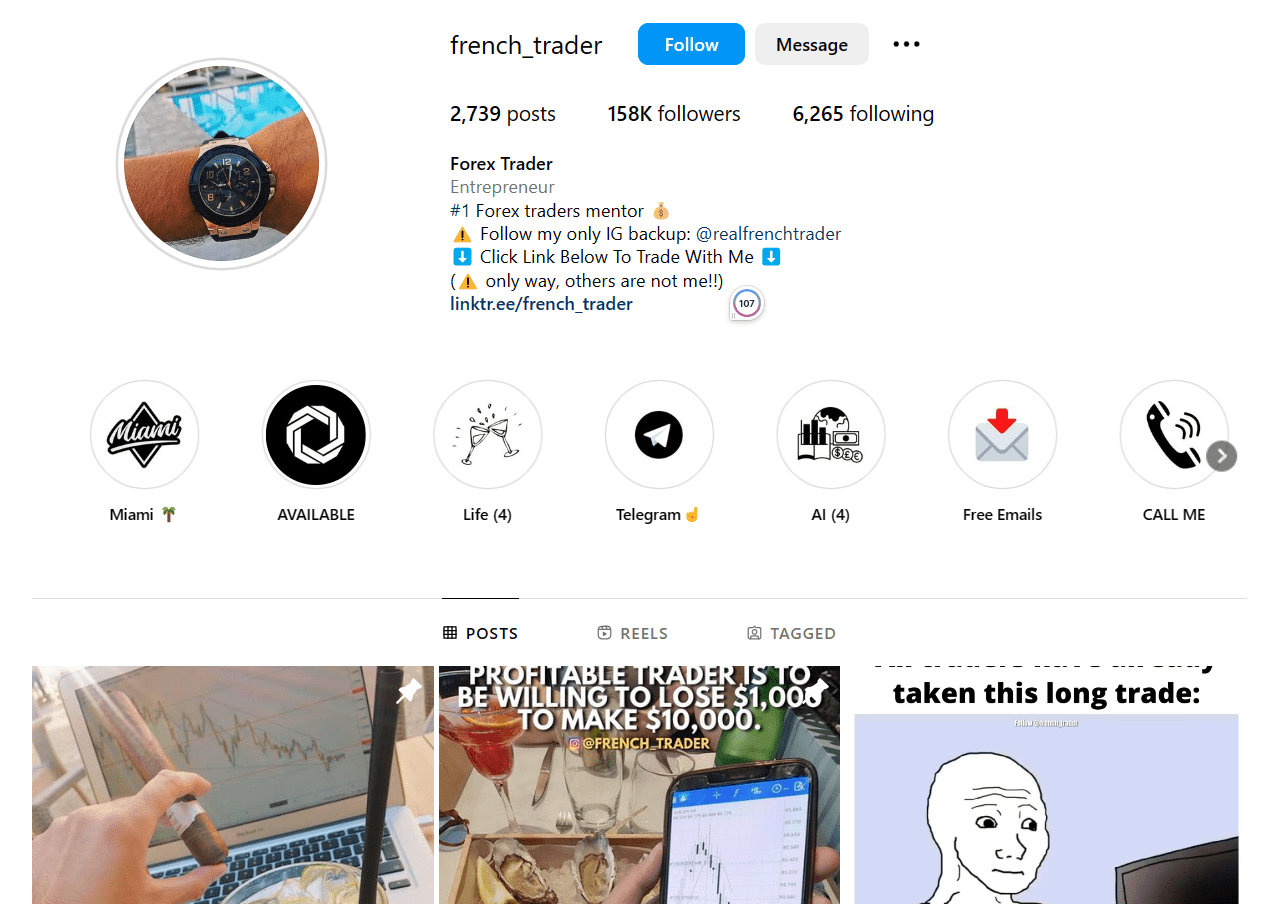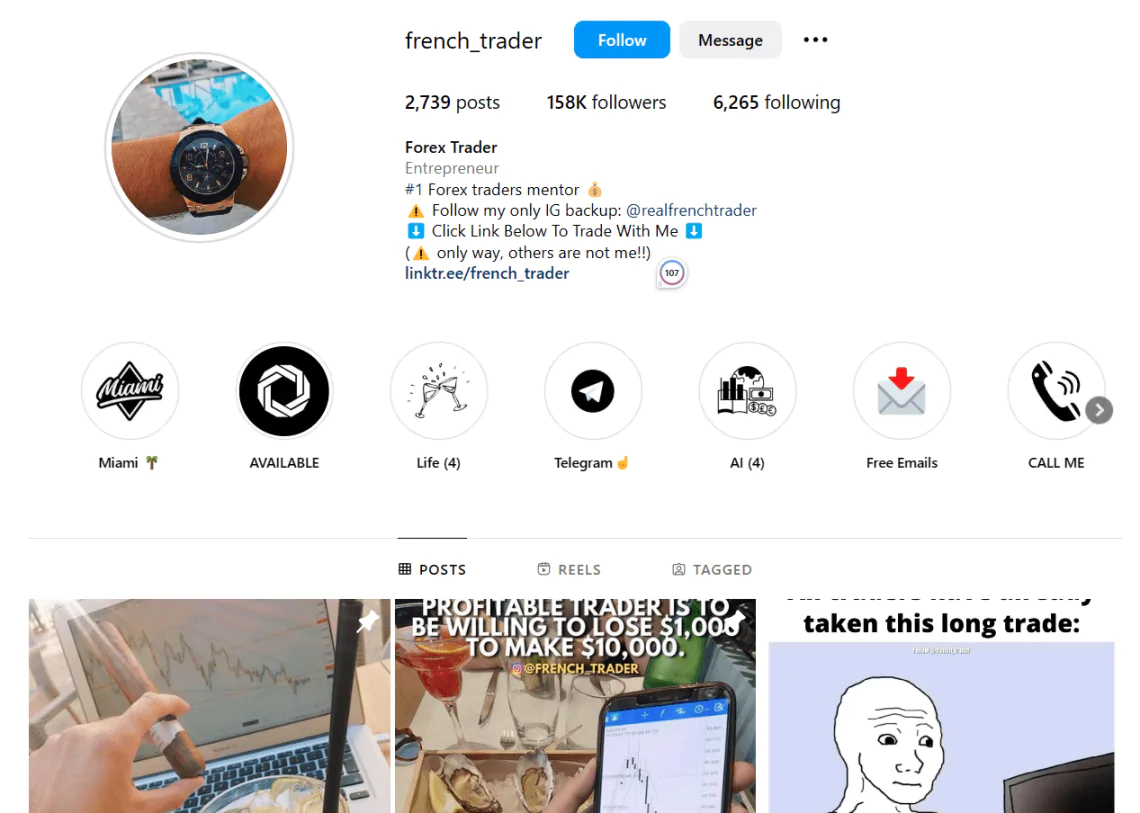 Take the time to personalize your profile, and you'll make a great first impression on potential followers.
Track your online mentions with Brand24!
16 Post consistently
It is a crucial factor in increasing Instagram engagement. Regularly posting high-quality content helps your followers to stay engaged and interested in your account.
However, finding the right balance is important, as over-posting can lead to follower fatigue. The ideal posting frequency depends on your target audience and the type of content you share.
A good rule of thumb is to aim for about 3 posts per week and to vary the content to keep it interesting.
17 Create your own hashtag
Creating your own hashtag or branded hashtag can be a powerful tool for increasing engagement on Instagram.
A unique and catchy hashtag can help you stand out from the competition and make it easier for followers to find and engage with your content.
When creating a branded hashtag, make sure it's short, memorable, and relevant to your brand or business. Use it consistently in your posts and encourage your followers to use it as well.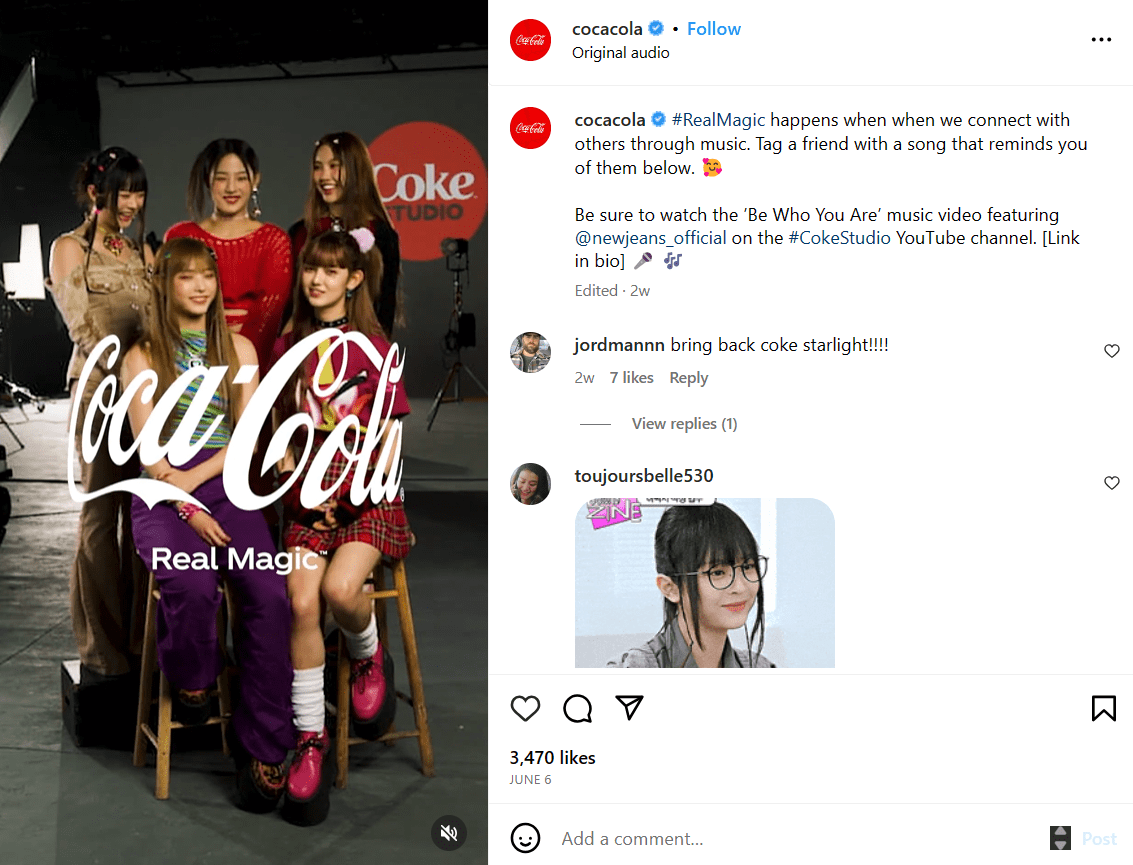 Monitor your online performance with Brand24!
18 Create appealing content
To make your content enjoyable, consider using relatable memes, following trends, and experimenting with different Instagram post types. Try as photos, videos, lives, and stories.
Personally, I recommend Inpreview, an app that helps you plan and organize your Instagram profile. With Inpreview, you can see how your posts will look on your profile before you actually post them.
This helps create a more cohesive and aesthetically pleasing Instagram feed, which leads to high engagement rates from your followers.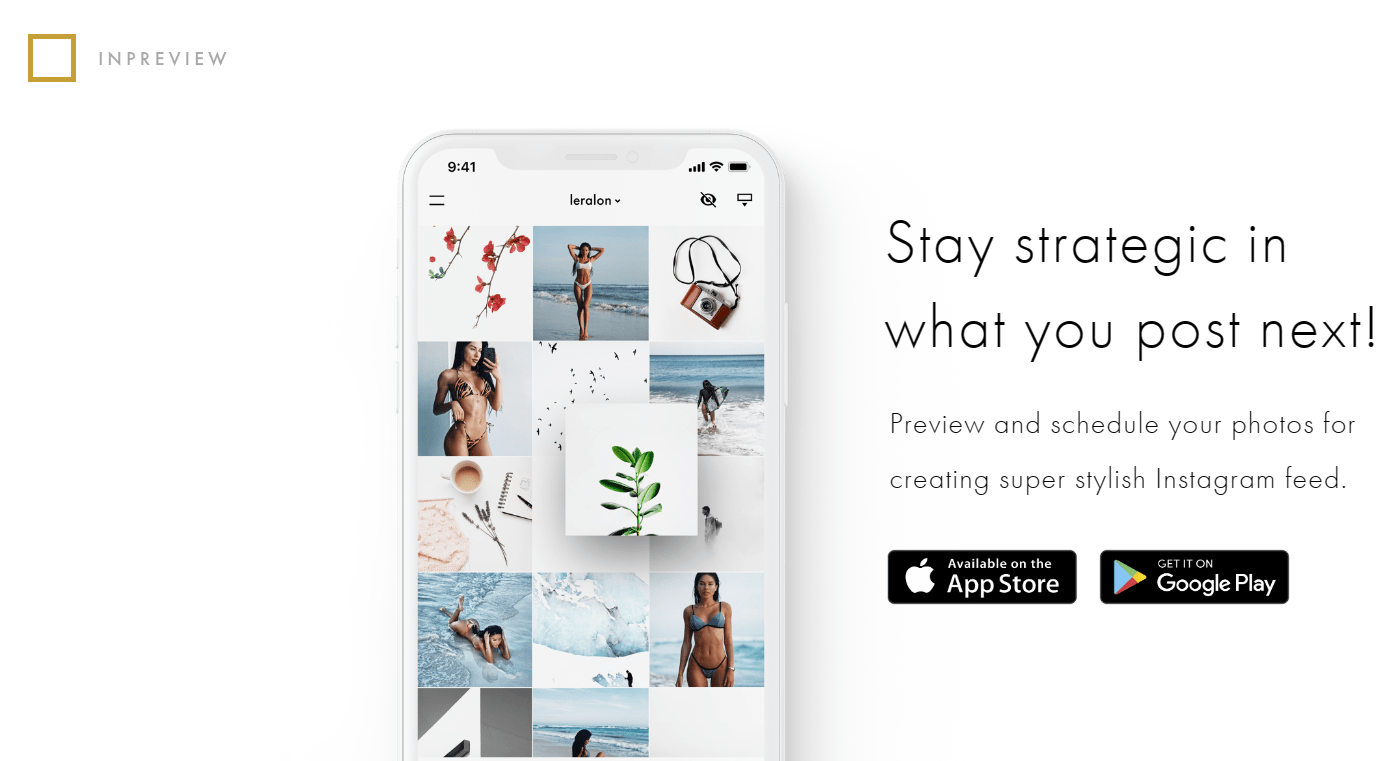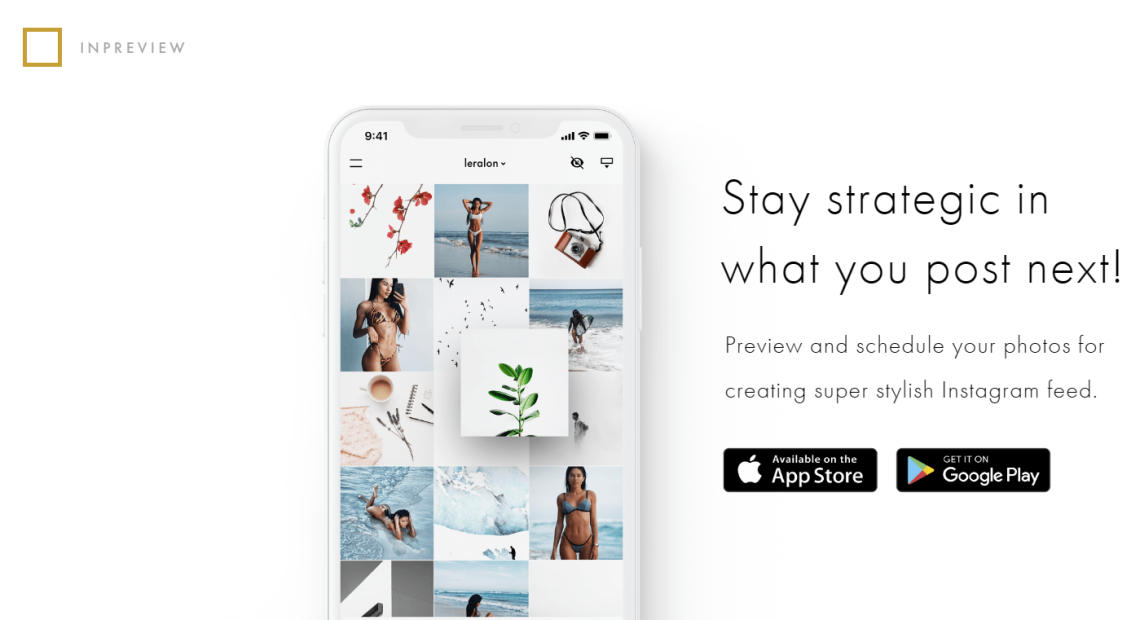 19 Appear in fascinating locations
Instagram engagement rate. You can capture your followers' attention and gain new ones by sharing photos and videos of yourself in unique and exciting places or at popular events.
Of course, it's essential to use hashtags and location tags.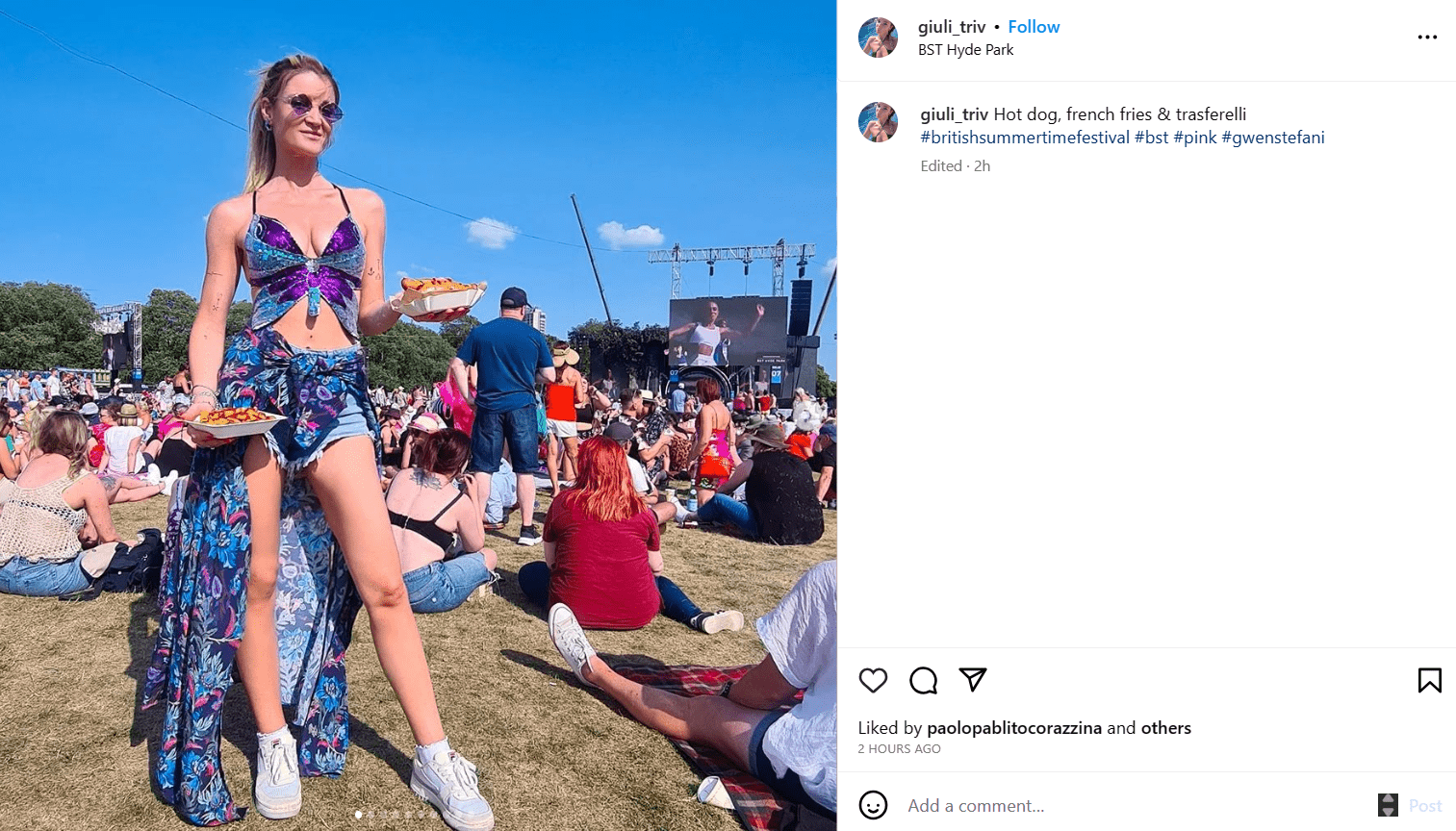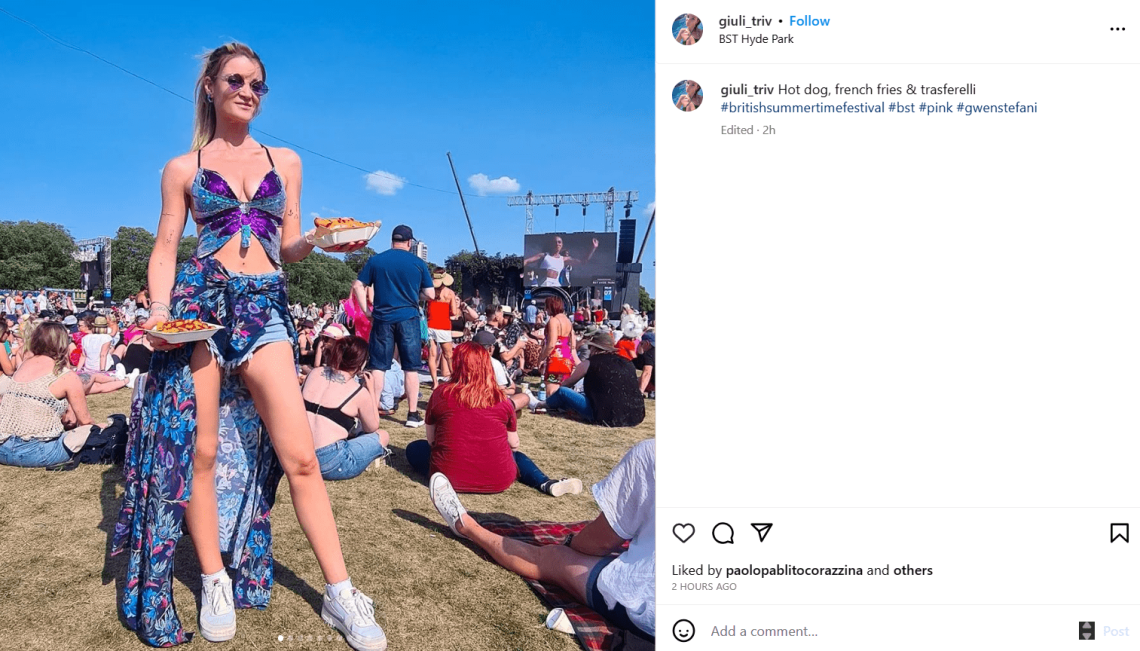 20 Think of captivating captions
Captivating captions can be a great way to increase engagement on Instagram. Even though you have 2200 characters available, it's best to keep your caption short and sweet. Extended captions can easily lose the user's attention.
One effective tactic is to include a question in your Instagram captions. This encourages followers to answer in the comments, creating a sense of community and interaction.
Additionally, incorporating emojis can make your caption more visually appealing and fun.
Remember to use hashtags to increase the discoverability of your Instagram post.
By taking the time to craft a thoughtful and engaging caption, you increase the likelihood of your followers interacting with your content.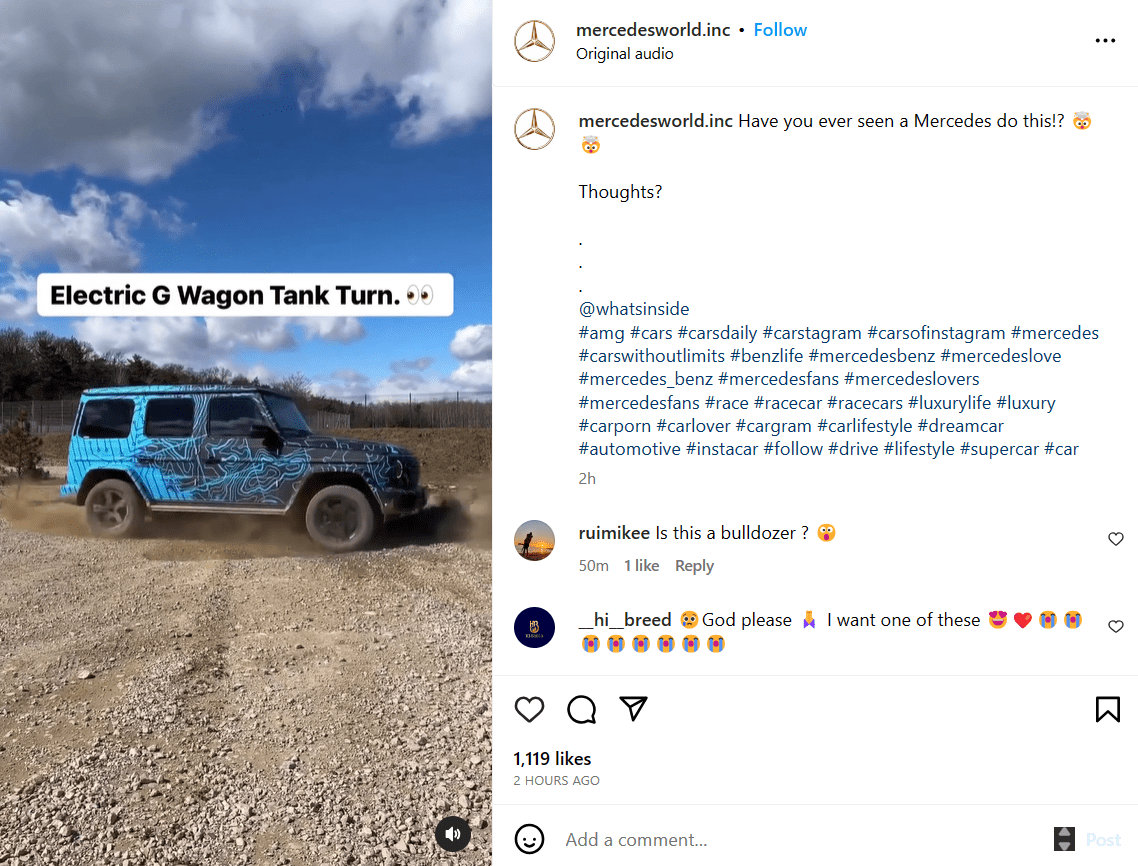 Pro tip:
When you post on Instagram, only the first few words of your caption are visible in the feed. Consider starting with a question or call to action to grab your audience's attention. This will entice them to click the "show more" button and read your full caption. Remember to make the first part of your caption exciting and engaging!
Try Brand24 and improve your Instagram performance!
21 Organize contests
Organizing contests on Instagram is an effective way to increase engagement with your followers. Contests can take many forms, such as giveaways, challenges, and other interactive activities.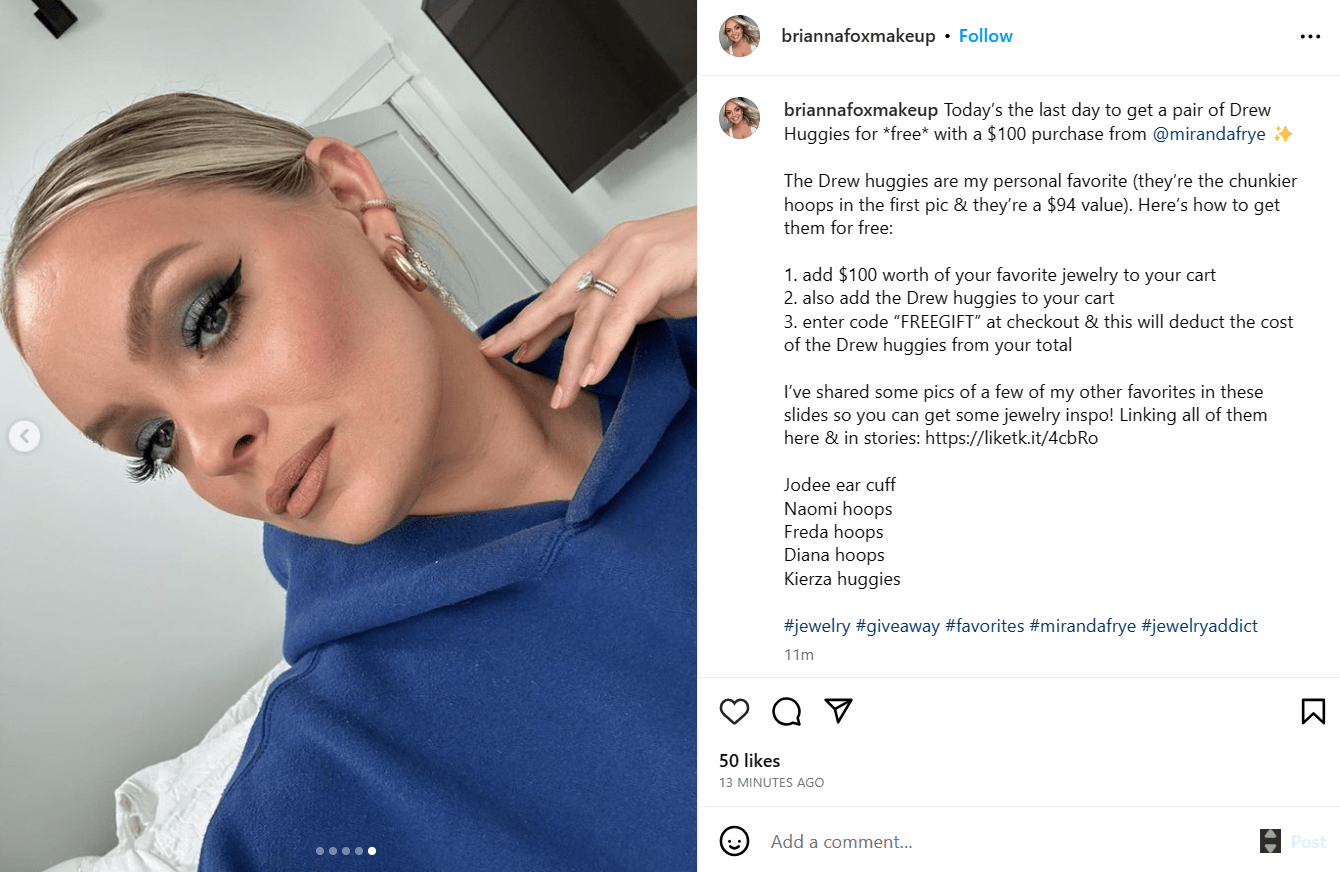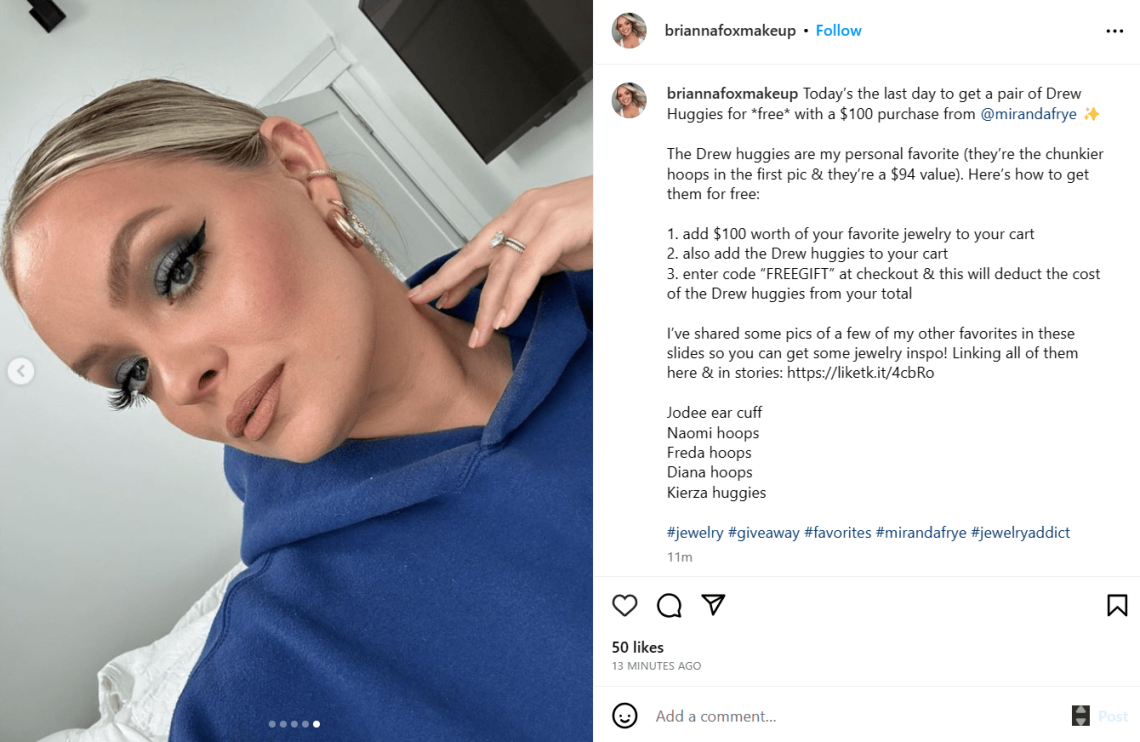 A simple giveaway can lead to a significant increase in engagement and followers. Here's what you require from the participants:
Follow my account.
Like the Instagram post.
Tag your friends.
Challenges that encourage user-generated content can also be a great way to engage your audience and promote your account.
For example, a fitness brand can organize a challenge where participants share their workout routines or healthy meals with a specific hashtag. This creates a sense of community and encourages followers to participate, leading to increased engagement.
Check what your audience says about you online!
22 Show your unique personality
Even if you post from your brand account, personality is the key to success! Duolingo knows it.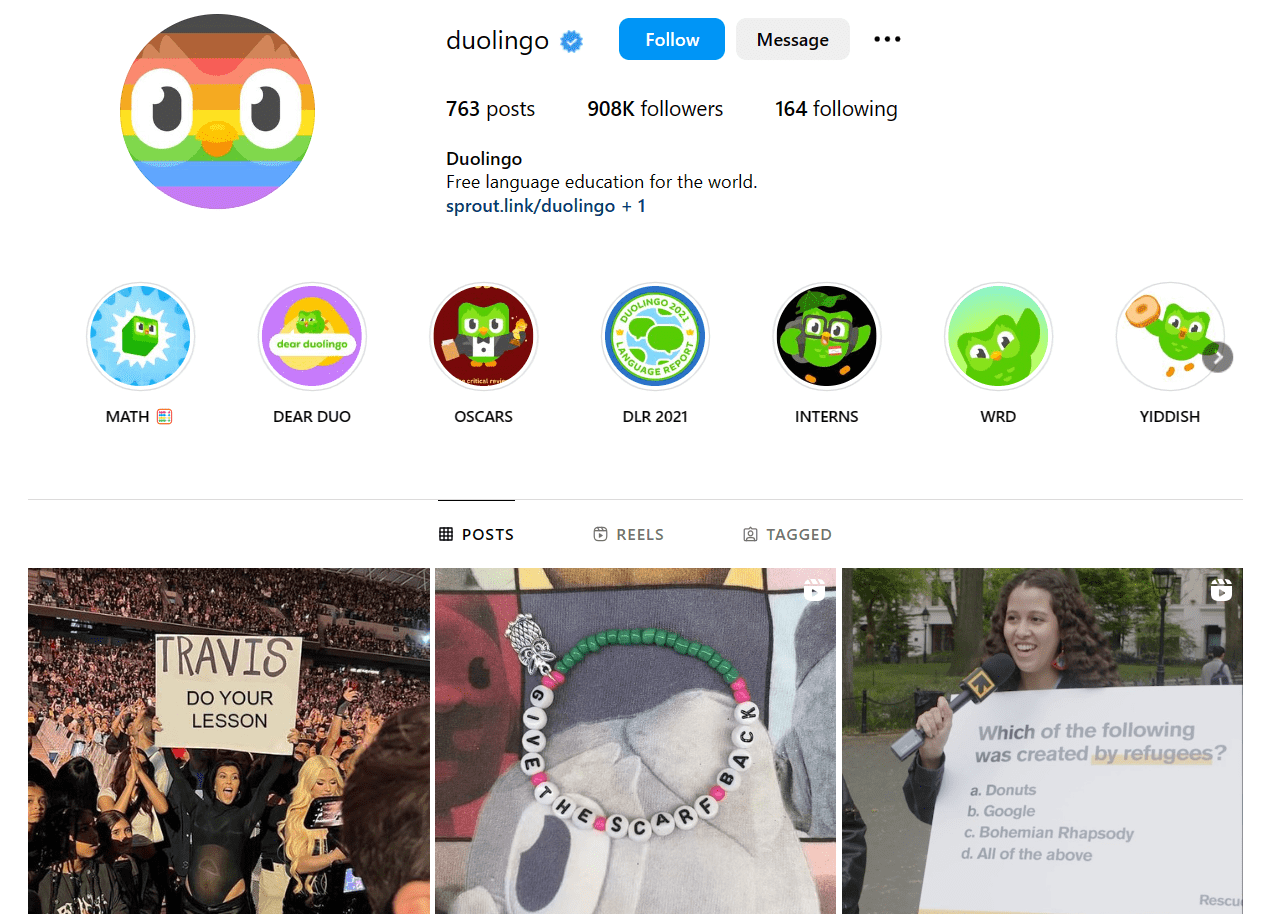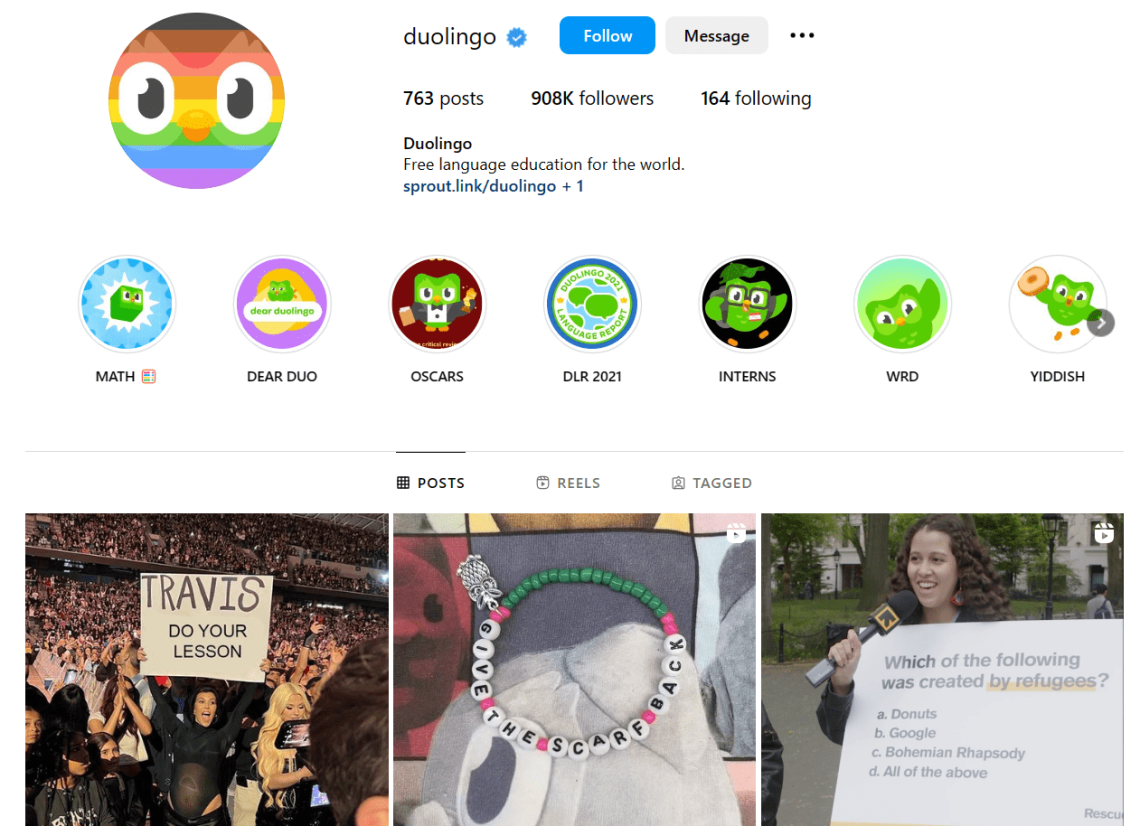 With millions of users and accounts to follow, it's essential to stand out and create Instagram content that people will remember. You can create a unique style through elements like filters, colors, and themes. By developing your own style, your followers will know what to expect from your content.
Remember not to copy other creators and always be true to yourself. This can help you to build a loyal and engaged community around your account.
23 Identify your most engaging content formats
It's important to identify the most engaging form of content and use it more frequently. You can analyze your previous posts and examine which ones received the most likes, comments, and shares.
Once you know the most engaging form of content, you can focus on creating more of that type of content.
Your audience will appreciate that you choose to communicate with them using the method they like the most!
On the other hand, bear in mind that your followers' preferences may change. Thus you need to keep an eye on that. Also, note that various content forms are an important step in avoiding follower fatigue.
By regularly analyzing your engagement metrics, you can adjust your strategy to ensure you provide your audience with the most engaging content possible.
Monitor your Instagram engagement with Brand24!
Wrap up
Boosting your Instagram engagement in 2023 is crucial for maximizing your account's reach and impact. I hope that with my 23 tips, your Instagram account will flourish this year.
I'd say don't try to do everything at once, as this may be too overwhelming. The best strategy is to implement changes step by step and observe what works best for you attentively.
If you ask me, for sure, monitoring and answering your mentions is crucial for creating an engaged and devoted audience.
Plus, I strongly recommend trying Reels as, at the moment, that's the form driving the most engagement on Instagram.
Lastly, keep in mind the use of relevant hashtags. This can help your engagement rates tremendously if you use them the right way.
I also recommend using tools that will help you boost your Instagram engagement. Try the Brand24 media monitoring tool and other tools I mentioned.
Good luck!