What's New in Brand24? July Changes
August 2, 2023 ・ 4 min read
Let's explore the exciting developments and advancements that took place in July. From more TikTok coverage to small naming changes, let's dive into the latest updates that may be useful for you and your company!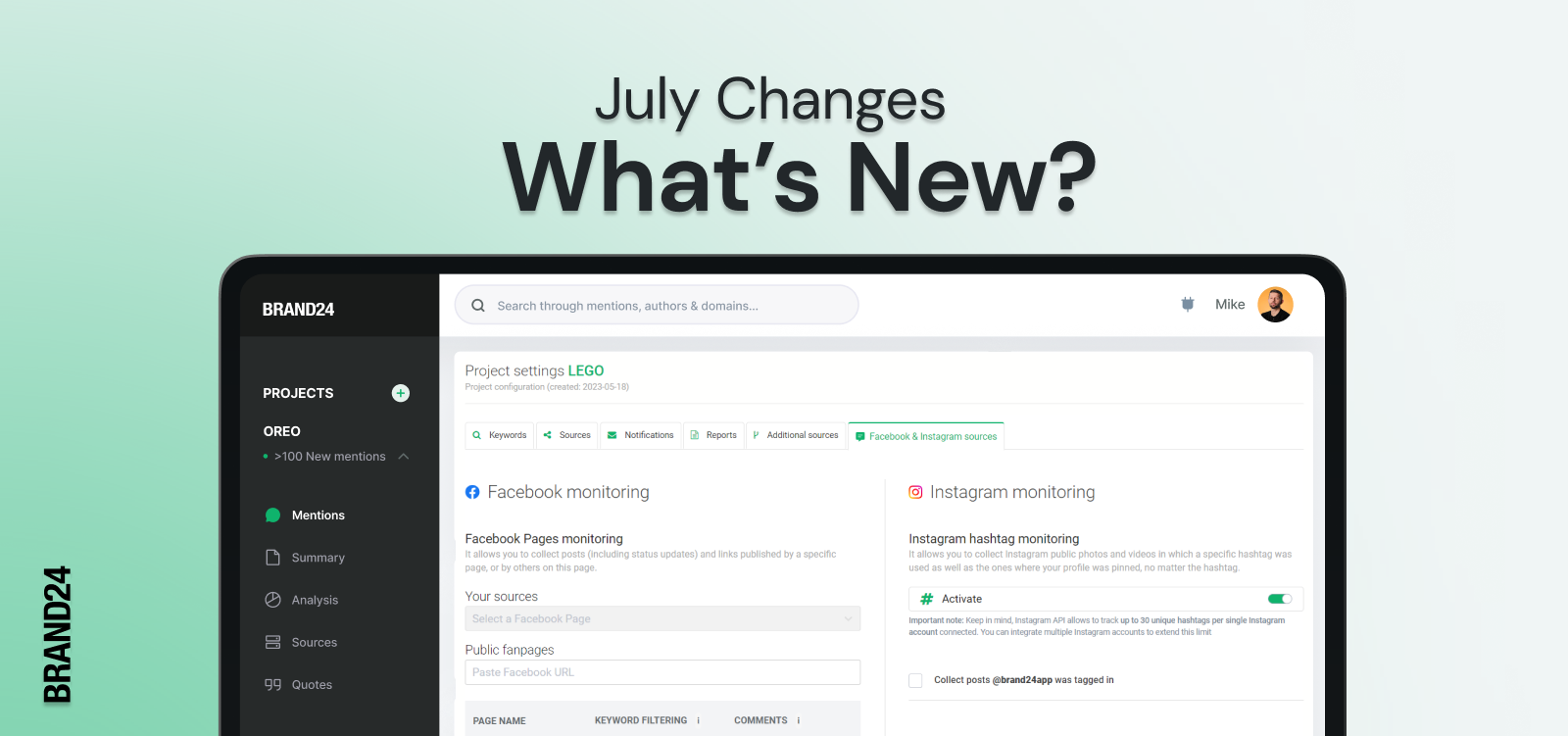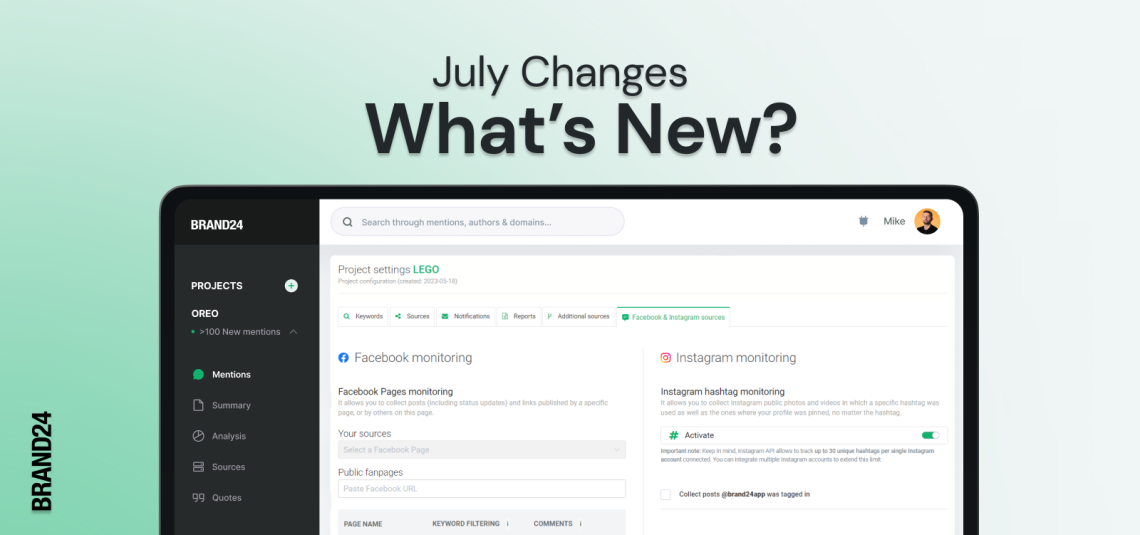 Contents:
More TikTok coverage
Now your projects will substantially boost the number of collected mentions. What does it mean? The enhanced TikTok coverage will more likely capture Popular keywords and hashtags.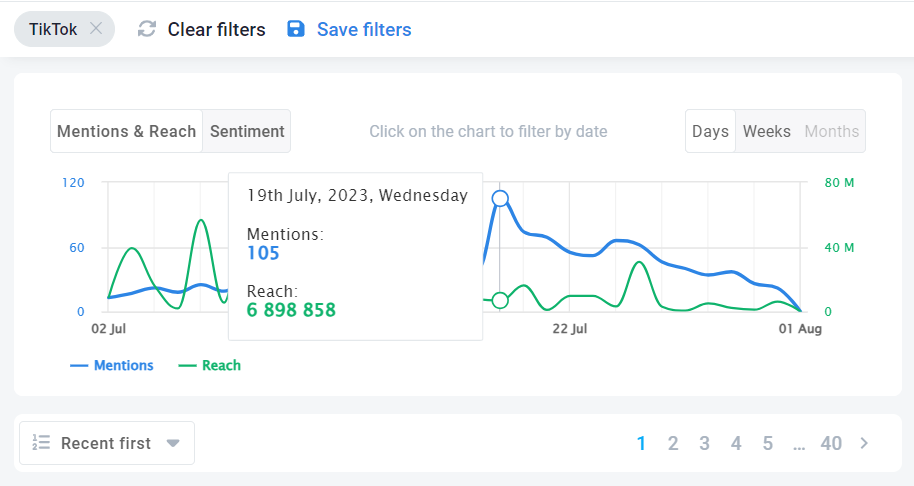 By incorporating a fresh stream of TikTok data, we empower you to gain deeper insights into your brand's online presence and reputation. Discover more insights into how your brand is discussed and associated with trending topics and hashtags on the ever-popular TikTok platform.
Including TikTok data opens up new opportunities for marketers, businesses, and individuals alike. Brands can now embrace the creative potential of TikTok and gain deeper insights into their audience's preferences and behaviors on this rapidly growing social media platform.
You may also be interested in: The 10 Best TikTok Analytics Tools to Try in 2023
Better Facebook fanpage coverage
We added approximately 2600 popular Facebook fanpages to our collection. This means we can now capture mentions and discussions related to these fan pages without manual user input.
This advancement opens up new possibilities for marketers and businesses. You can gain valuable insights into your Facebook presence in a better and faster way. By automatically tracking mentions across these popular fan pages, you can stay well-informed about how your brand is being discussed and perceived on one of the largest social media platforms.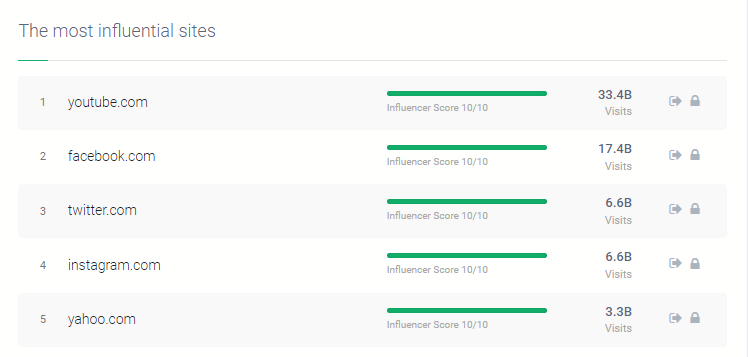 And this is just the initial step in our journey toward enhancing the integration of Facebook data within our platform. As we move forward, we are dedicated to optimizing our platform and providing our users with a seamless experience, ensuring you can access comprehensive and actionable data to inform your strategies.
Visit your project and check the mentions we collected for you!
Additional improvements
Improving Facebook Data Accuracy and Relevance
Now you can enjoy an even more meaningful and informative stream of mentions related to your fanpages. It will provide you with valuable insights into your online presence.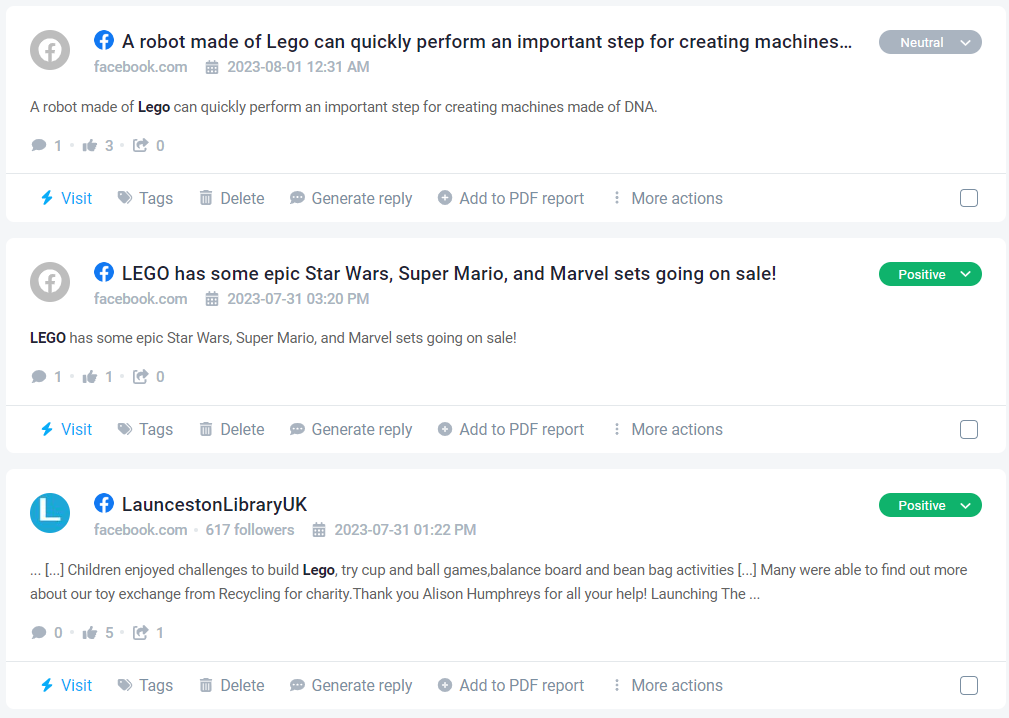 With that change, you will, by default, receive only mentions with a project's keyword. But if you want it to collect all the data from chosen fanpages, you can still do that by ticking out the "Keyword filtering" option in Facebook &Instagram Integration settings.

"Share of Voice" is now "Discussion Leaders"
We made a subtle but significant update to our platform. We have replaced the "Share of Voice" term in the Lab24 menu with "Discussion Leaders." This change was made to avoid confusion between a brand's market share and the influential voices driving discussions.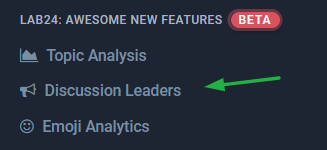 New Pricing Overview: Embracing AI and Enhanced Clarity
We are thrilled to unveil our pricing overview's revamped look and content. The new design incorporates a range of improvements to ensure a more informative and user-friendly experience.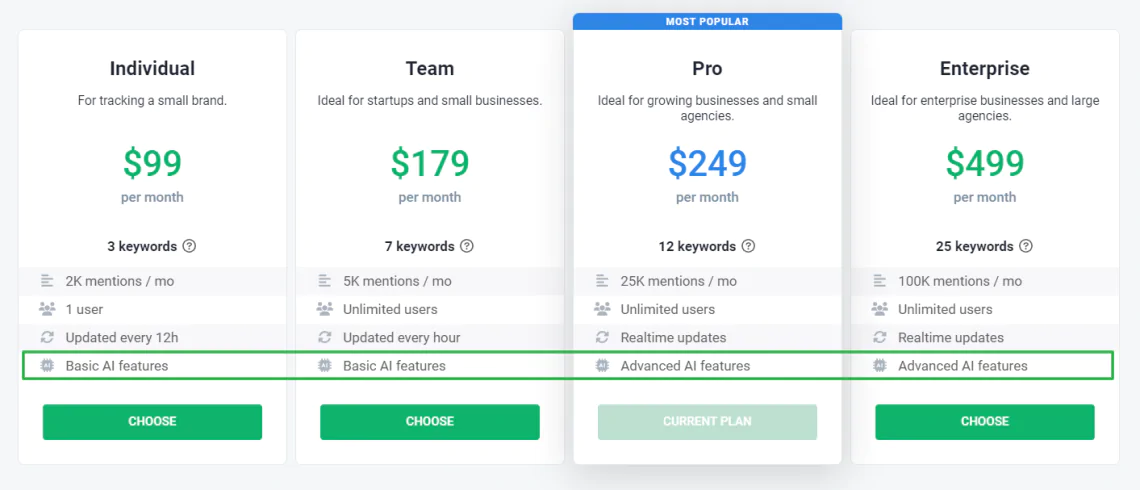 Here's what has changed:
AI Advantages Highlighted: We have introduced a dedicated section highlighting the AI capabilities.
Informative Tooltips: We have incorporated tooltips throughout the pricing overview to give you more precise explanations.
API Access Information: We have included detailed information about API access.
Choose a plan for yourself and see what benefits it offers!
That is all for now! I will be back to update you with any upgrades that will be implemented in August. Stay tuned!