What's New in Brand24? August Changes
September 1, 2023 ・ 4 min read
Want to know what we worked on for the past month? Let's dig into it! From the New Comparison Tab to Sentiment Analysis improvements, let's dive into the latest updates that may be useful for you and your company!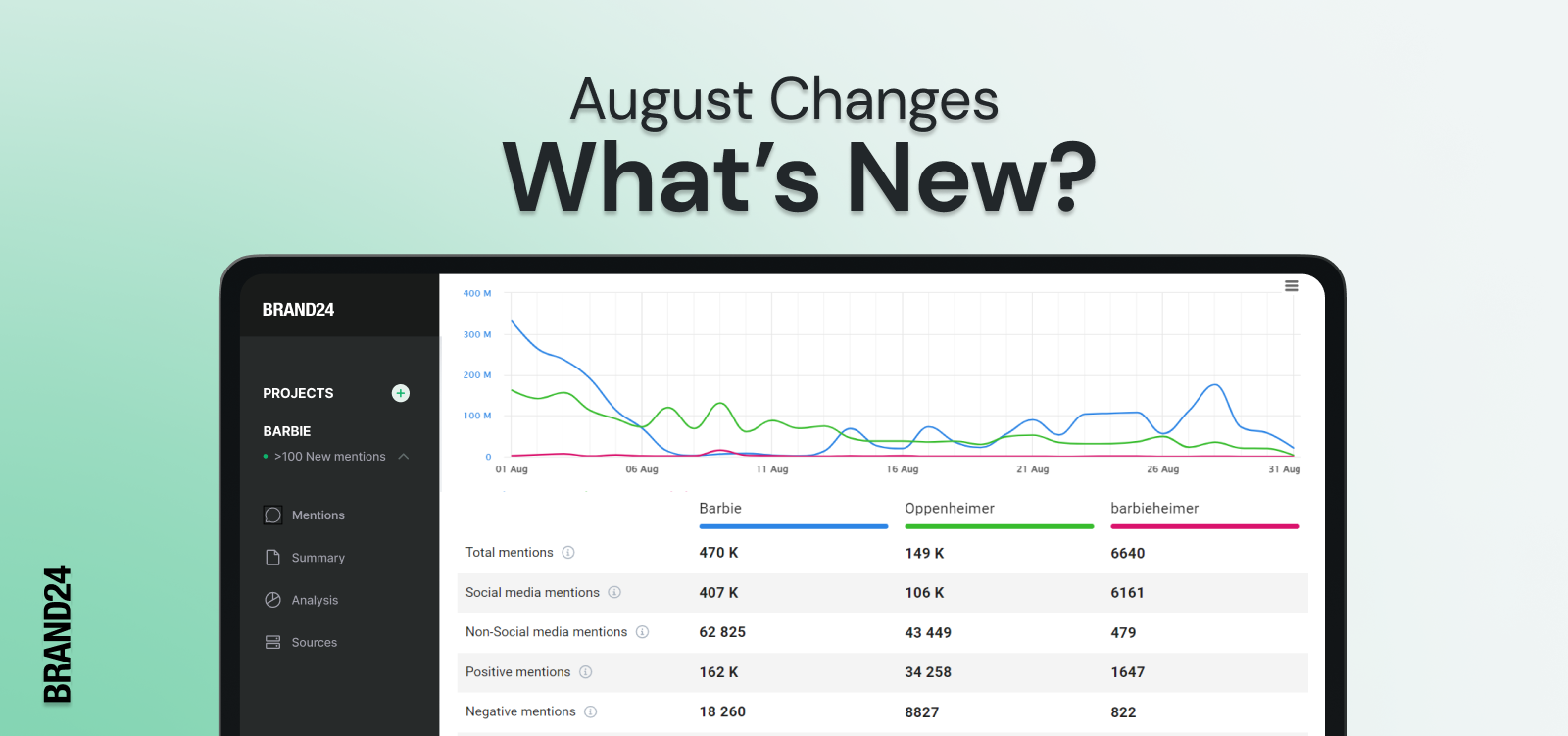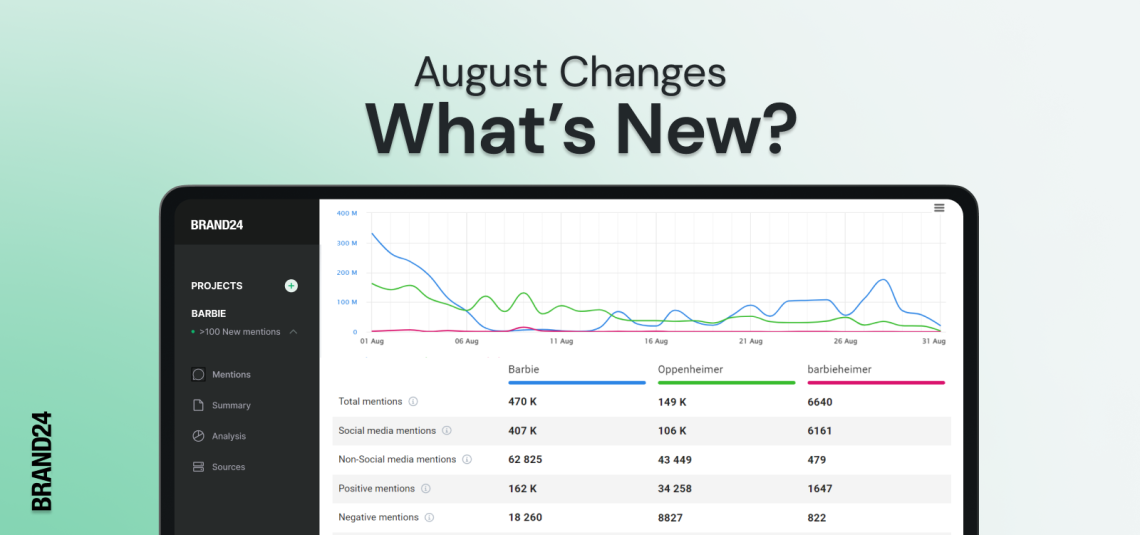 Table of contents:
New Comparison Tab
This one is a big game-changer. For the past few weeks, our team has been developing a new version of the comparison tab so that the provided data is sufficient for everyone interested in:
benchmarking against competitors,
researching the market,
comparing hashtags and popular topics
And how did we do that? Well, we rotated the Tab 180 degrees! Let me tell you what exactly has changed:
Add as many projects as you like
At the top of the Tab, you can select all the projects you want to compare. You may add all of them! (But we recommend sticking to 5-7 projects at a time for it to be convenient to read).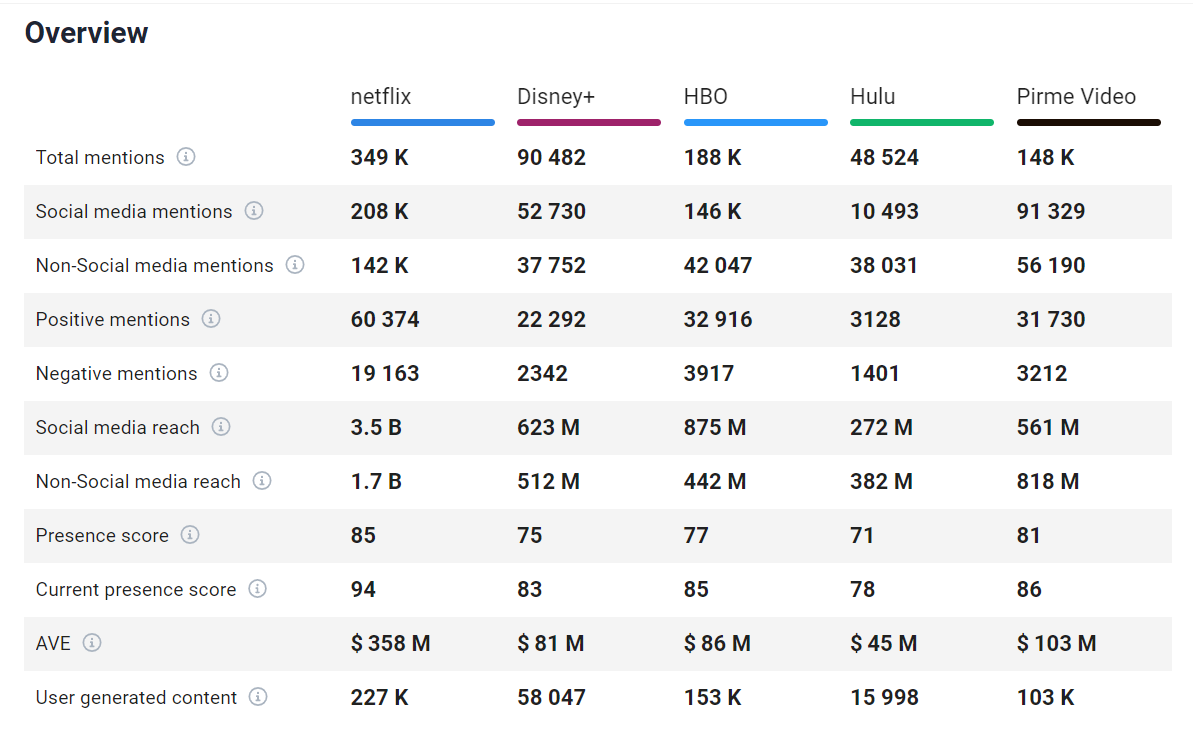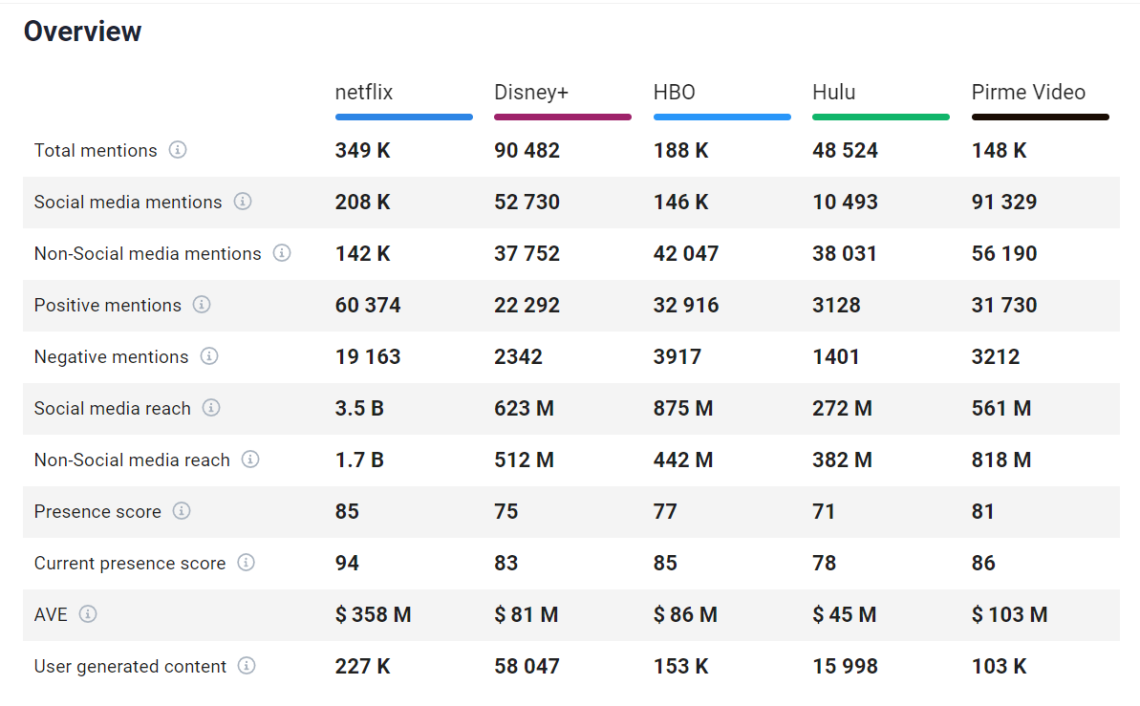 More on the topic: Refreshed & Boosted – New Comparison Tab
All important numbers in one place
We decided to add more information to the Tab. That is why now, when comparing two or more projects, you will have insight into all important KPIs and metrics at first glance.
Now the Tab is enriched with:
Total mentions
Social media mentions
Non-Social media mentions
Positive mentions
Negative mentions
Social media reach
Non-Social media reach
Presence score
Current presence score
AVE
User-generated content
Informative charts
Sentiment analysis, number of mentions, reach, categories share – you name it! We have more numbers visualizations than ever, and they just wait for you to analyze 😉



Ready to level up your benchmarking game?
Check the new Comparison tab and see how different topics, brands, and hashtags differ!
More Facebook data for everyone!
Don't go; run to your project's settings and Integrate your Facebook account because now our users have the help of our algorithms that automatically add fanpages that are in your circle of interest. So, the moment you integrate your Facebook account, some Facebook mentions that include your keyword may have already been waiting for you!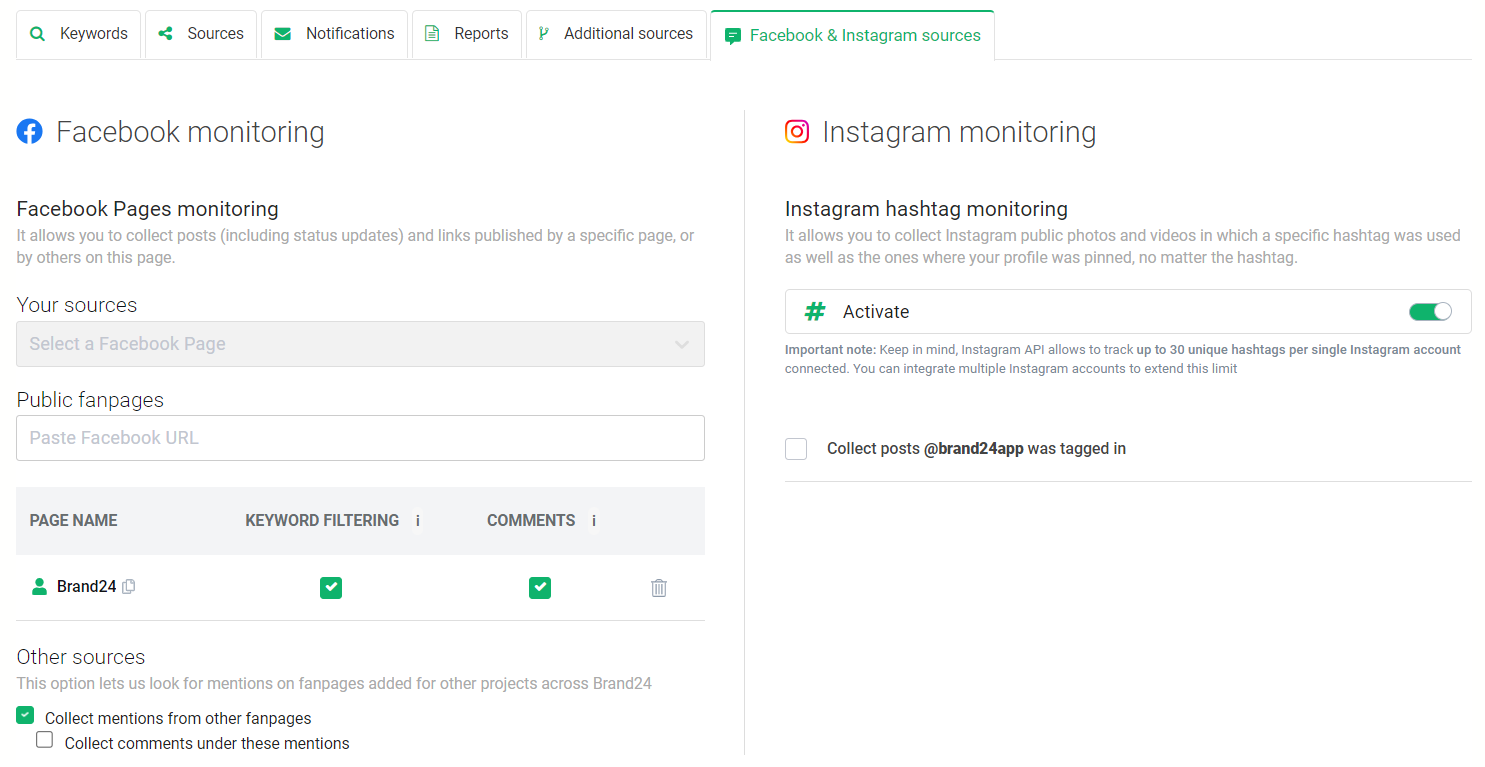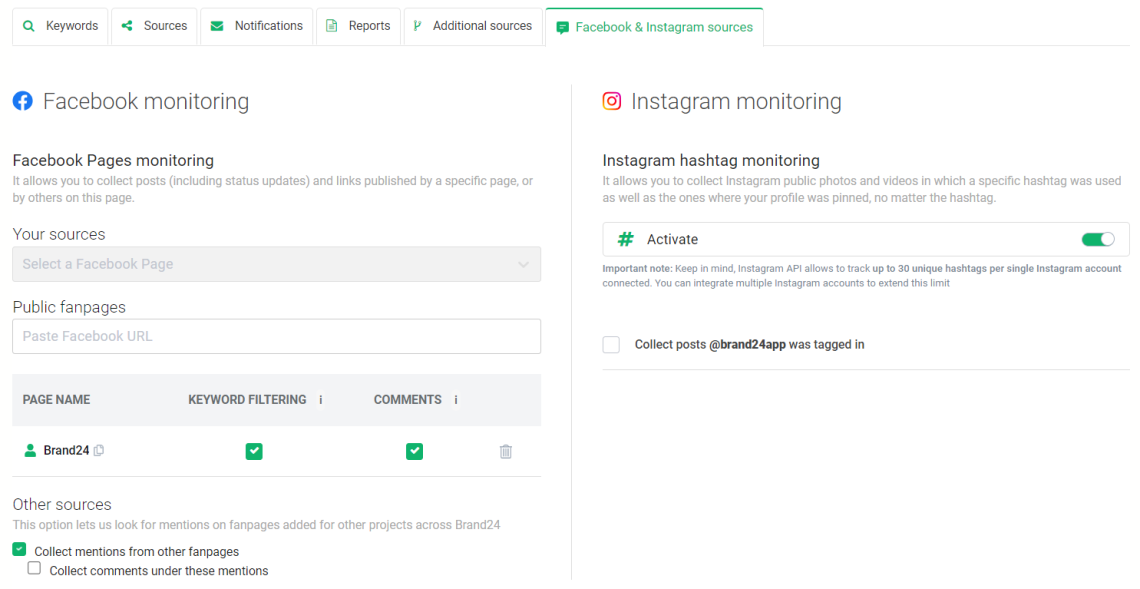 Important! You can still manually include fan pages to enhance your results, and we strongly recommend doing so. Our enhancement serves as assistance rather than a substitute. Therefore, for optimal results, you should totally include the fan pages you wish to track!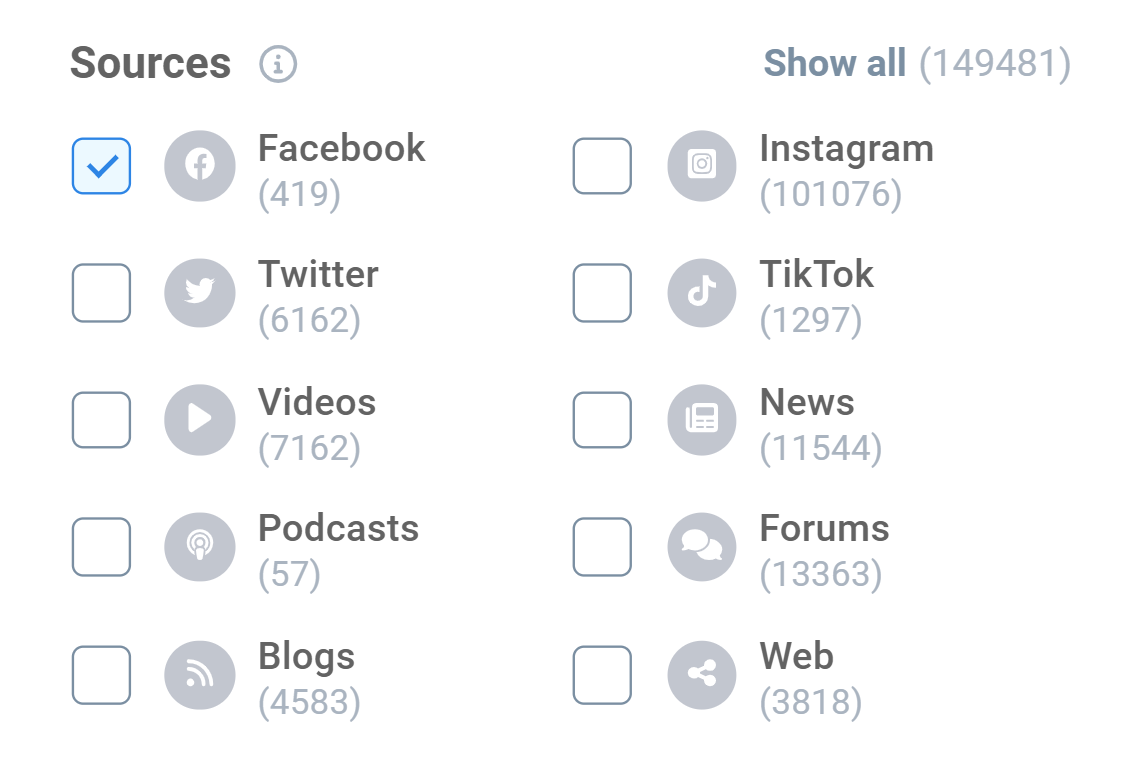 What fanpages do we automatically add? Simple, the ones that our algorithm finds most consistent with your project. So, if you look for Mercedes-Benz mentions, we will add a few fanpages that post info about the automotive industry. Cool, huh?
You may also be interested in: Facebook Analytics: 6 Tips to Get More Actionable Insights
Small fixes
New & Improved Sentiment Analysis
We've introduced lots of new features, but that doesn't mean we've forgotten about the old ones. We're always working to make our Sentiment Analysis algorithm better, ensuring that it is now more dependable and trustworthy than ever before.

Lab24 preview for everyone
Up until this point, Lab24 has exclusively been accessible to our paid customers, as it's dedicated to showcasing BETA features currently in active development. However, we are thrilled to announce that our trial customers can now also explore the innovations our R&D team is crafting by accessing DEMO projects that best show features' possibilities. Don't miss out on the opportunity to share this news with your friends who have yet to experience social listening with Brand24!