Top 5 Social Media Campaigns of 2015
January 18, 2016 ・ 4 min read
As the year came to a close, we've seen many creative uses of social media. These are proving that it's not enough, anymore, just to have a site on a couple of social media outlets. You need to make sure you've got a more comprehensive and timely campaign – with great social media presence, valuable content marketing and good PR, all while being conscious of what else is going on in the world and react quickly if it helps your brand. That's what we do.
These digital marketing campaigns stood out to us by recognizing trends and incorporating them into a successful campaign. These five get our vote as some of the most innovative campaigns of 2015.
1. Redefining Use – Domino's, Order Pizza – Emoji
The Domino's Pizza Campaign used various marketing channels for this campaign, including ho hum television and celebrity spokespeople (including Eva Longoria, Sarah Hyland, Richard Sherman and Clark Gregg) to promote pizza ordering. So? The creativity comes in using one of the top "words" of 2014, an emoji, to order a pizza. The campaign demonstrated all the various ways you can order a Domino's pizza, including just tweeting or texting a pizza emoji to Domino's.
This Twitter-heavy campaign won the 2015 Cannes Titanium Grand Prix Award for Most Breakthrough Idea of the Year for being so successful at the world's biggest annual awards show for those in the creative communications industry.
2. Social Problem – Solved, Panama, Tweeting Potholes – Twitter
Not all campaigns have a product to sell, per se. Having heard about this issue and never having been to Panama, tells you this was a huge problem for this Central American country. So when a local news show took matters into their own hands (or potholes), residents took off with it. The show filled some of the worst potholes with a device that tweeted a complaint to the Department of Public Works every time someone's car went into the pothole. They also created a special segment in their news show to share updates, interview drivers, and show actual tweet messages being sent.
As you can imagine, this campaign went crazy and people began tweeting messages, also, "interacting" with the potholes which added to the tweet count. As the inevitable fixes began, the show started to broadcast the "before and afters" of the fixed potholes. That's one way to tweet your own horn…
3. International Success – Coca-Cola, #Choose Happiness – Selfies
It's hard to leave out a campaign that affects huge numbers of people around the world. Leave it to Coca-Cola to come up with another original idea…This year's campaign started with recruiting vloggers to create videos showing people sharing their idea of happiness with others. Then they gave away a million selfie sticks by adding a code to a bottle of Coke which you then entered online. When you received the stick, an insert suggested you take a selfie and share it on Facebook, Twitter and Instagram.
@CocaCola_GB @vfestival #happiestselfie on our wedding day! pic.twitter.com/z3gT9ErQI1

— Samantha Mann (@LDChesterfield) July 23, 2015
What took this campaign over the top was the addition of the Happiest Selfie Ever competition, where anyone could share a selfie at #happiestselfie on Twitter or Instagram, and win one of 19 pairs of VIP camping tickets to the weekend-long V music festival held in the UK in August every year. The top prize also included a new LG G4 phone, presumably, with a great camera. On Twitter alone, tens of thousands of entries were sent in, from all types of people, from all over the world. Tapping into people's favorite form of self-expression on social media reinforces Coca-Cola's contact with customers across the globe.
4. Give Unto Others – TOMS, #WithoutShoes – Instagram
The TOMS company is known for their generosity of giving pairs of shoes to those less fortunate for every pair sold. This Instagram campaign took the existing trend of people photographing themselves straight down to their shoes and turned it into a campaign. Send in your snapshot with the hashtag, #withoutshoes, and TOMS will give away another pair of shoes.
The simple, but effective, campaign helped reinforce the TOM brand and strengthened their tie to social consciousness. Oh, yeah, and almost 300,000 pairs of shoes were given away.
5. Live Streaming – Burberry, Fashion Show – Periscope/Snapchat
The high end British label, Burberry, wanted to use social media while keeping it classy. So they chose to live stream a menswear fashion show on Periscope and used short-lived photos on Snapchat to keep the media exclusive. Because this combination was so successful, they continued this effort with their Los Angeles fashion show a few weeks later.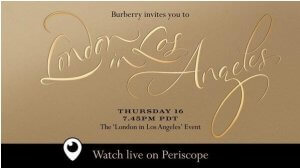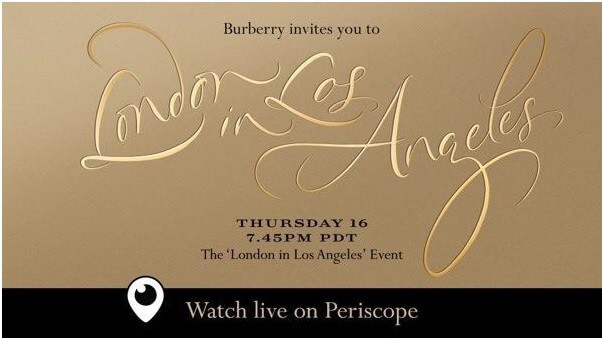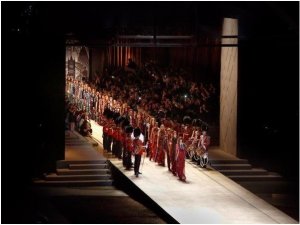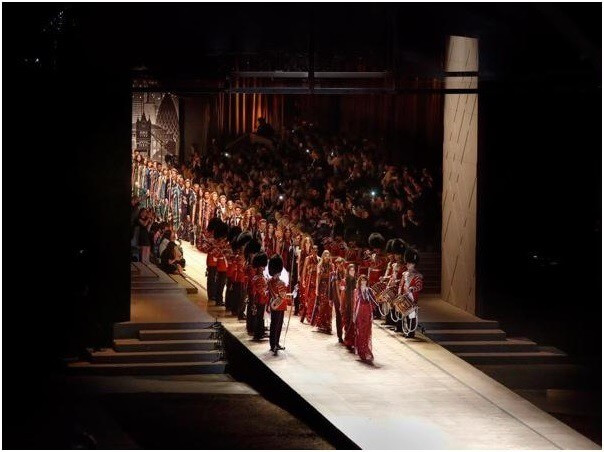 The company reported over 100 million impressions from this campaign, making it far and away their most successful. They were hoping to continue the exclusivity of being at one of their events, while engaging additional potential customers who couldn't be there with the live streaming, and not dilute the cache of the event itself. By all accounts, they did just that.
So there you have our pick of campaigns with the best use of different types of social media. 2015 was a breakout year for many companies, who are recognizing the importance of digital online marketing and the huge impact it can have on your business.
About the Author:
Melanie Valenzuela has been writing about business topics for several years and currently writes on behalf of the digital marketing firm, Marketing Zen. When not writing, she can be found working on her world perspective through travel; or challenging her heart rate through tennis, running or attending a Kansas City Royals baseball game. You can find her on LinkedIn.