5 Powerful Online Tools for Your Business – Part III
March 25, 2015 ・ 3 min read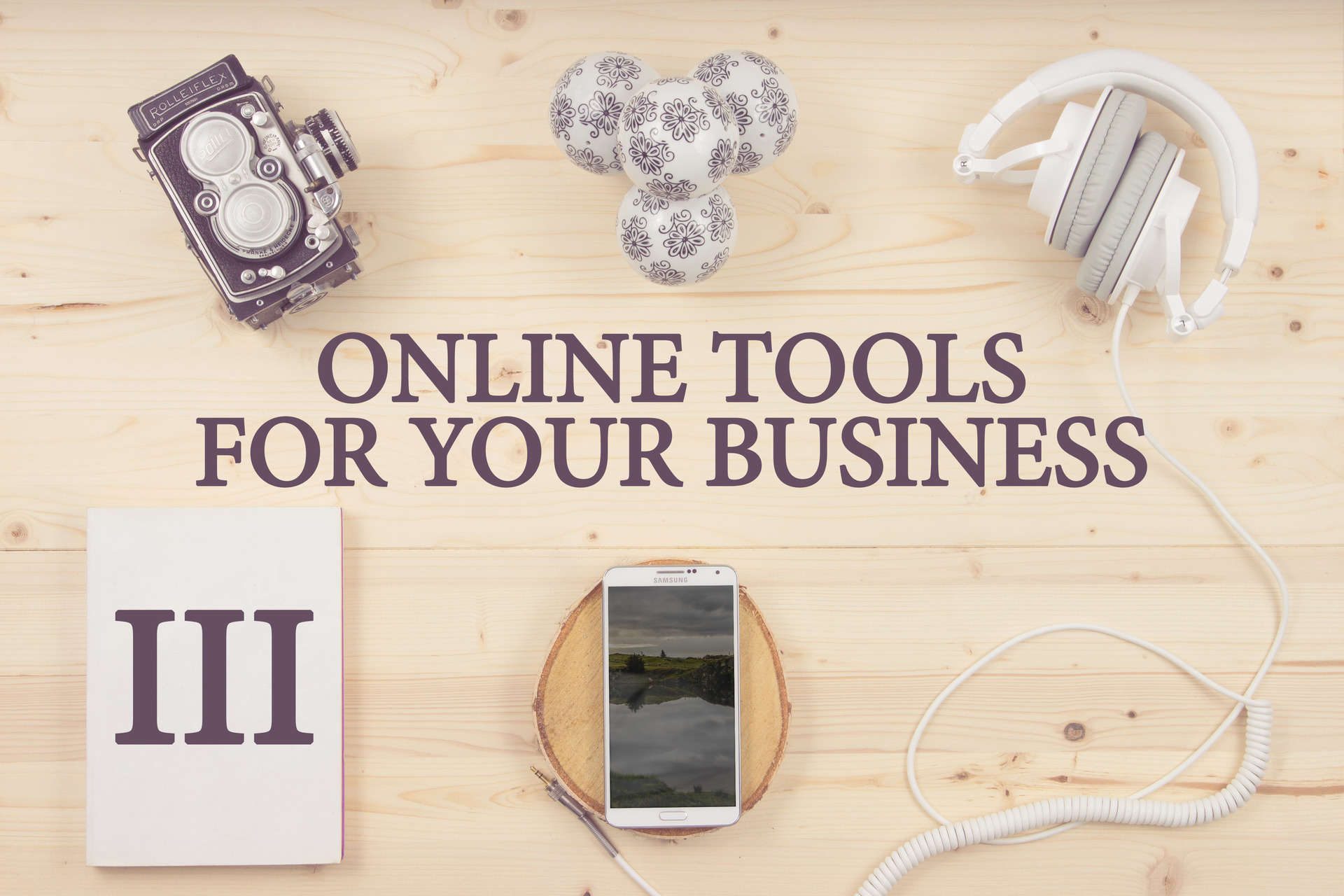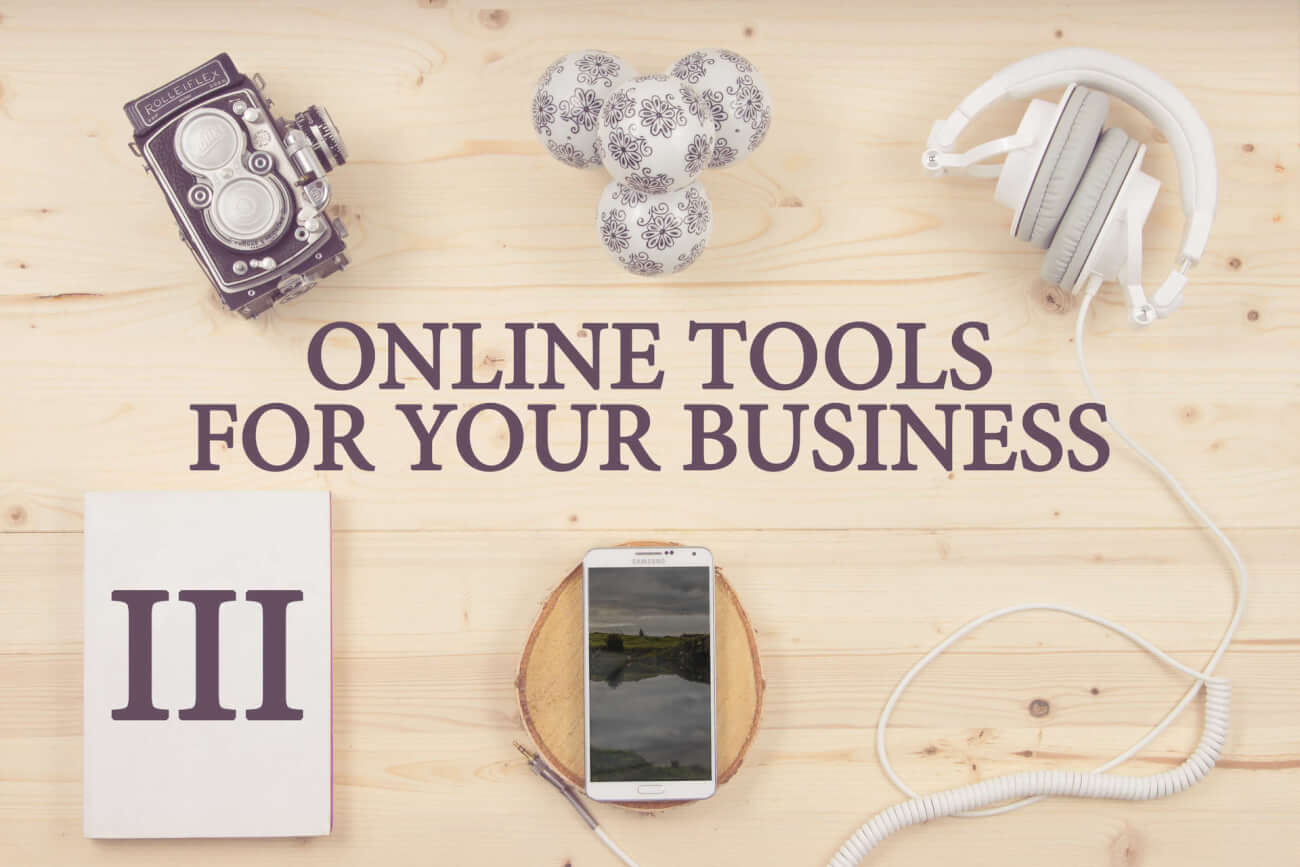 It is a high time we presented another bunch of great tools that will help you increase your business productivity, attract new customers, drive traffic to your site and much more. The first and the second part included Sotrender, Positionly, Intercom, Uxpin, Survicate, LiveChat, Sniply, Inbound.org and Getfokus. Read on to discover more new technologies.
CoSchedule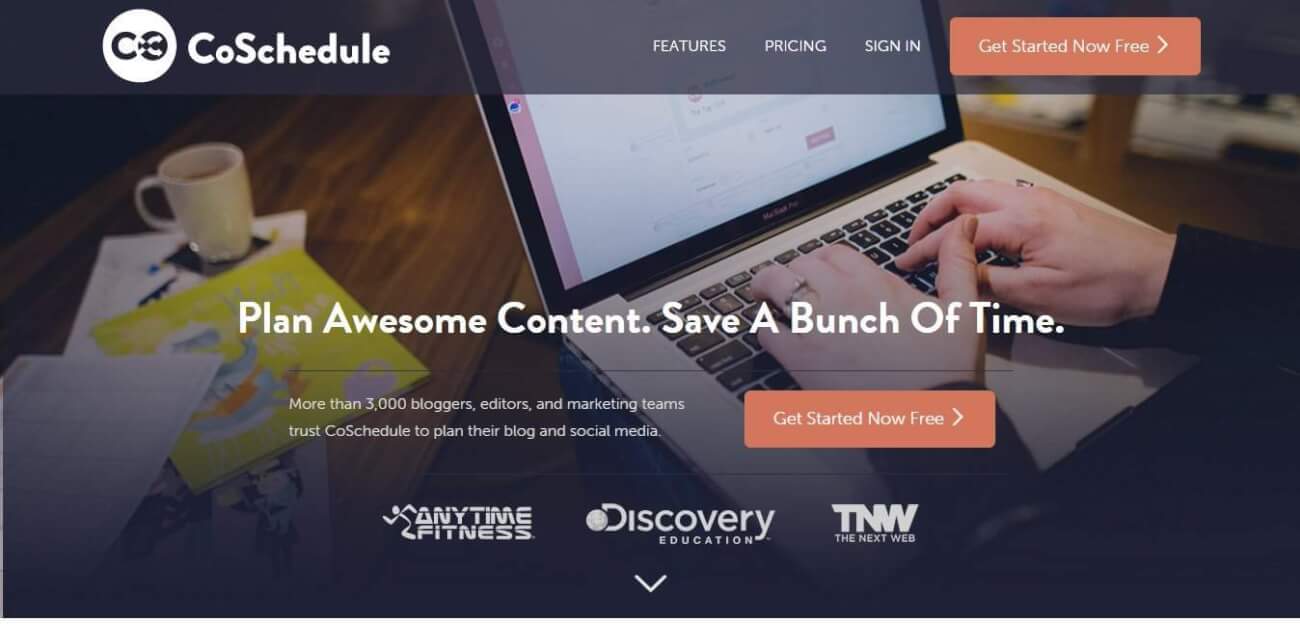 CoSchedule is a must-have application for bloggers, marketers and publishers who regularly publish content on their web sites. It helps you schedule your blog posts together with social sharing on your social media profiles. It is a timesaver that simplifies your content marketing strategy.
Price ranges from 9$ to $299 depending on the number of users and social media profiles. Naturally you can try the tool for free for 14 days.
Quill Engage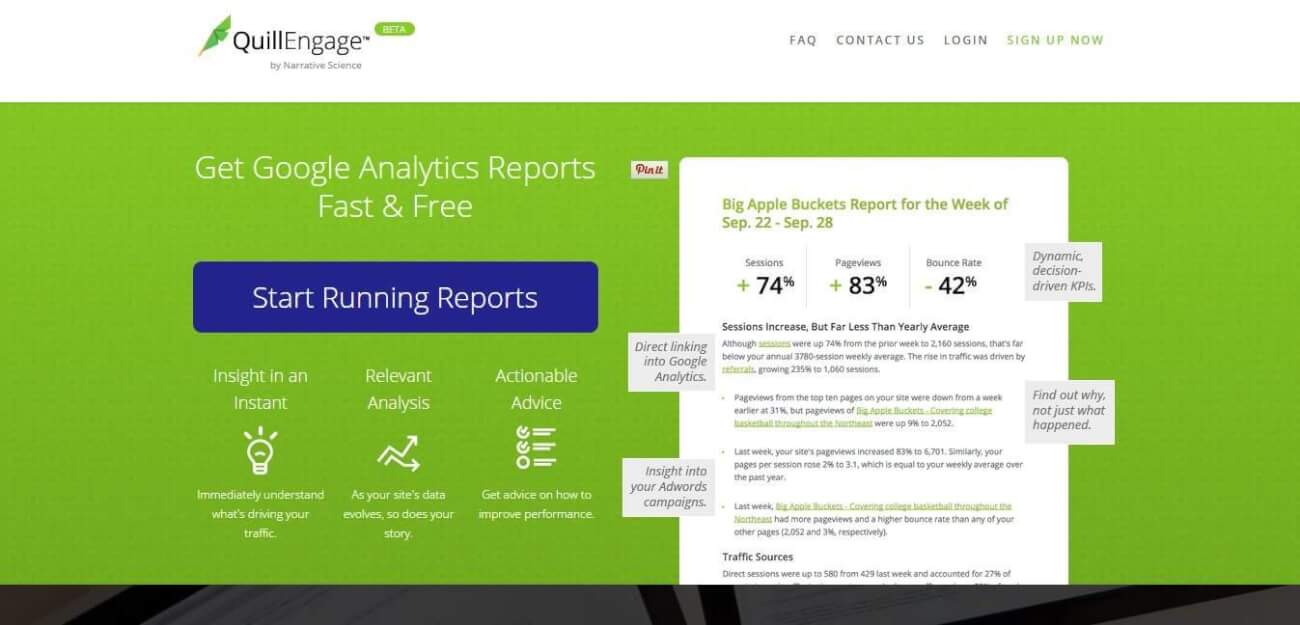 Quill Engage by Narrative Science lets you extract valuable and clear insights from Google Analytics data. The tool gives you an access to comprehensible statistics about site traffic and the source of it, including referrals and paid search through integration with Google AdWords, page performance, important audience segments, goals and conversions, and referrals. You can also set monthly or weekly reports that you will get straight to your email inbox.
The tool is free and all you have to do is authorize your Google Analytics account with Quill Engage. Reporting on your first 10 profiles is free as well.
Rapportive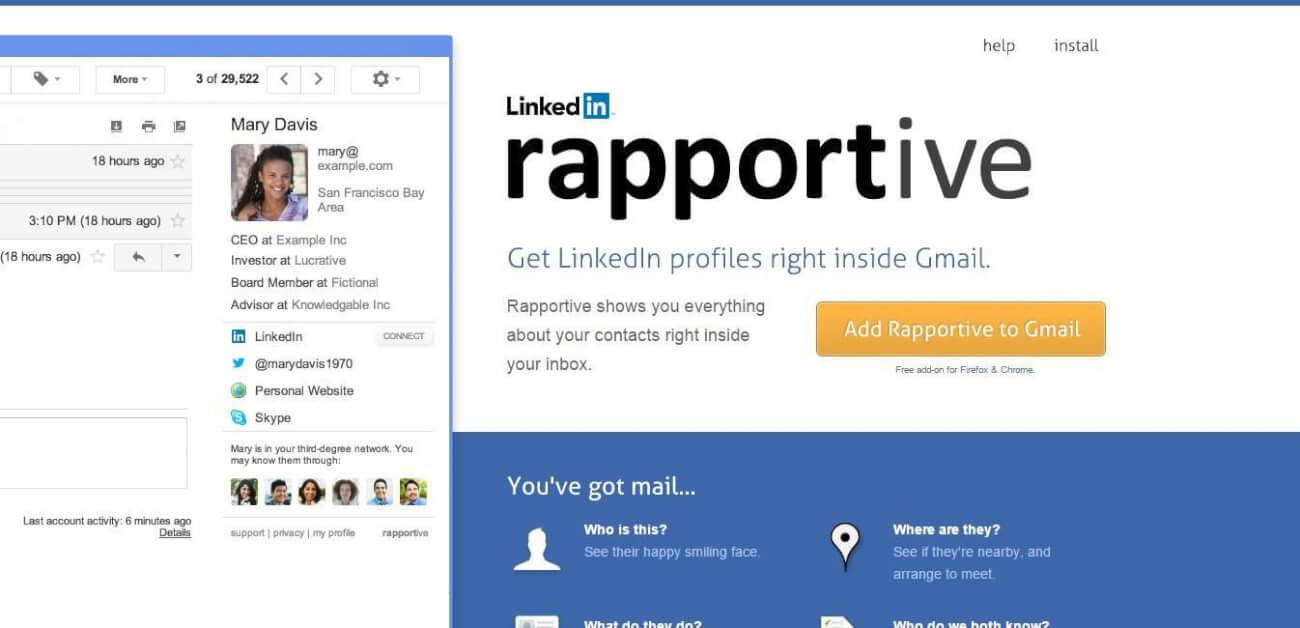 Rapportive is a free Firefox and Chrome plugin that gives you insights about your contacts right inside your Gmail inbox. The add-on is connected to LinkedIn and whenever you enter or click on an email address you get a valuable information about contacts, including their location, job, company, shared connections and LinkedIn profile. Rapportive will help you establish rapport with your prospects before the first contact.
Here you can install it.
Slack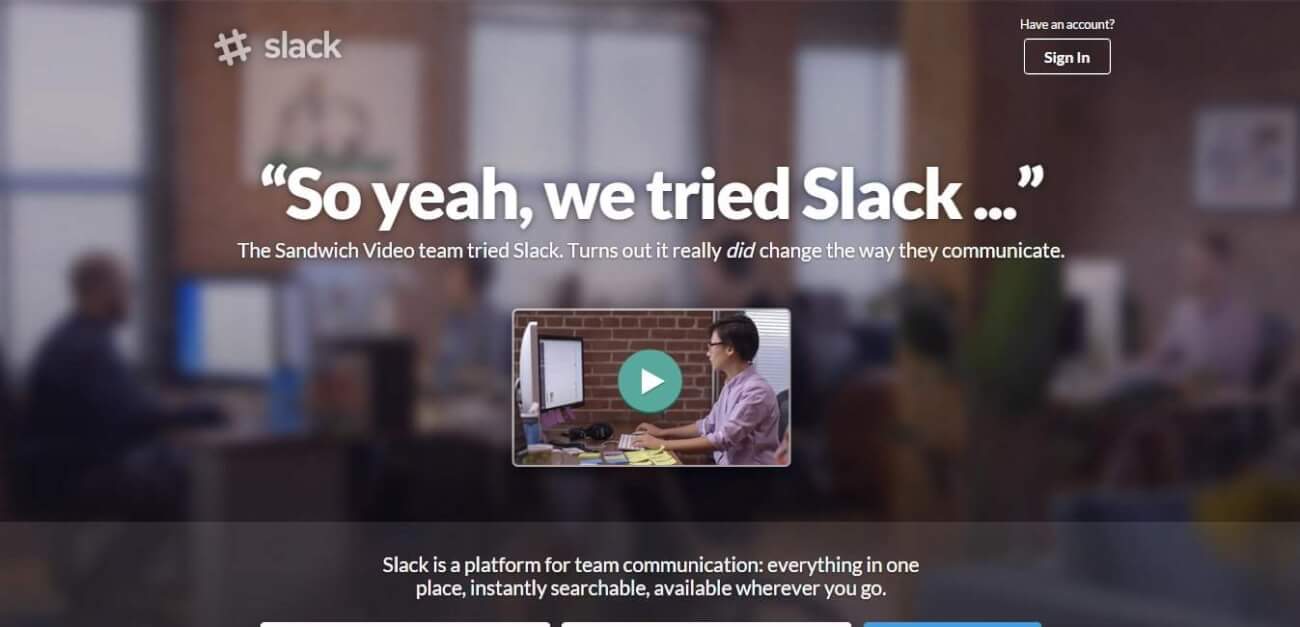 Slack is an easy to use and intuitive platform for team communication. The tool offers plenty of different features that simplify information flow among all users. You can create open channels for specific topics, closed groups and send private messages to all members. Slack is integrated with distinct external services like Twitter, Dropbox and Google Drive. Besides text messages, you can send files with comments, inline images and videos. In addition, everything in the tool is instantly searchable.
Slack is free of charge for up to 10 thousand message searchable archive. Then price ranges from $6 to $12.5 per user monthly. However, the company develops currently new features for enterprise subscription plan, which would be priced at $49-99 and available in the late 2015.
Sales Cloud by Sales Force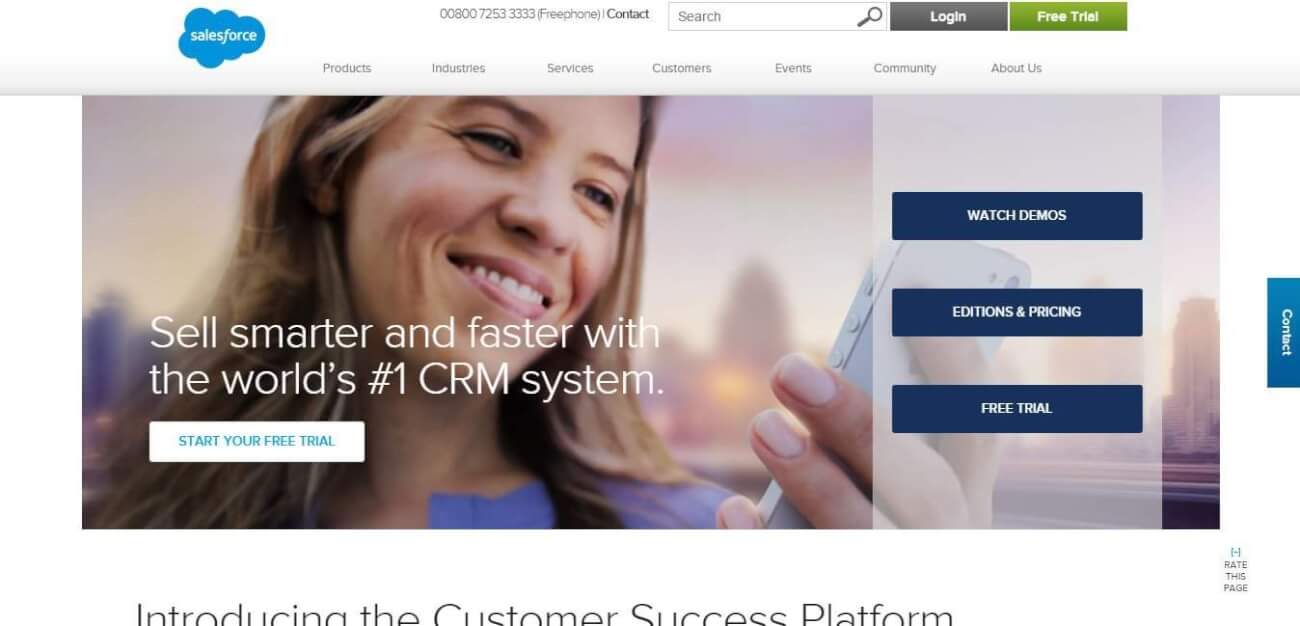 Sales Cloud by Sales Force is the world's #1 CRM application for sales automation that will help you increase your productivity and efficiency in this field. The tool provides a comprehensive solution for managing your customers and prospects, generating new leads and automating the process of sales. With full panoply of functionalities you can grow the number of closed deals.
Price ranges from $25 to $250 per user/month. You can try it for free in a 30-day trial.
Take a look at our others lists of tools: