7 Reasons Why Your Website's Promotion Is Super Important
November 16, 2016 ・ 9 min read
Website promotion is an extremely popular concept in today's business environment. Nowadays, most offline businesses are turning their attention towards the online space. Having a professional website that represents your brand or business is the best way to start with the right foot in today's marketplace. Don't forget to make your website mobile-friendly. Check an interview with Brand24's designer, David Tkocz discussing web design and ways to promote your website.
If we're talking about an online business, it's obvious that a website is necessary. But how is your website going to make an impact? After all, you are competing with millions of other web masters that are trying to secure a profitable position in the existing marketplace.
Promoting a website is not difficult, but it isn't dead simple either. We could state that website promotion is a complex activity which creates a lot of unpredictable variables, especially because you have to rank in various search engines. When you expect something to turn out just fine, you soon realize that everything went extremely wrong.
Today, we'll take a short look at a few of the popular website promotion strategies. In addition, we'll analyze the reasons why social media platforms are absolutely critical for your website promotion.
Popular Website Promotion Tips & Strategies
There are so many strategies and approaches; the smartest thing to do is to figure out which of the online promotion strategies will suit your business best, and which could bring the biggest potential and benefits.
To effectively promote your website and drive more website traffic, you need to reach your target audience. That's one of the most important promotion tips — you need to reach people who find your messaging helpful.
Search Engine Optimization
SEO – search engine optimization is an amazing source of organic traffic. If you manage to reach the first page of any search engine (Google, Yahoo), you can really expect to have lots of visitors and sales. Besides that, everything's passive once you establish your ranking positions.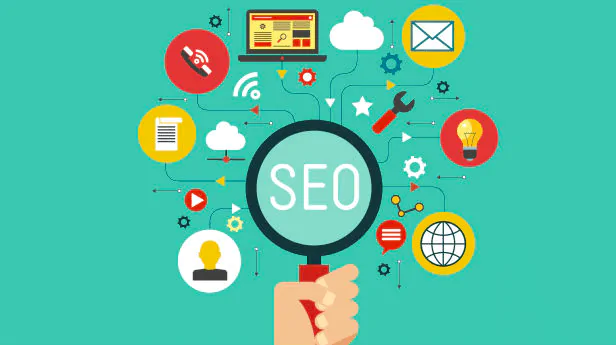 Neal Taparia, founder of card game site Solitaired explains, "When users consistently see your brand when they search relevant terms, they begin to recognize you and trust you more. Moreover, you can continue to acquire users at a low cost. SEO has been instrumental in helping us build a strong brand for our solitaire games."
Positioning in search engines is one of the most scalable ways of website promotion. Once you rank on high positions in major search engines, your audience will stumble across your website every time they search for a specific solution.
To make your page more SEO competitive, you should remember a few best practices.
Firstly, invest in the guest blogging. Guest blogging on reputable websites will build brand awareness and let you share your expertise with other people. Moreover, the number of websites link will increase. That trick will establish your domain authority and help you rank faster.
The SEO tactics you implement for Google will work on other search engines as well. Before you start creating content, perform keyword research. Discover a topic you'd like to cover in your own blog post. Target keywords that have high intent with your users.
To do that, you need to identify the pain points your solution is tackling. By becoming an industry expert, you will boost your online presence and, ultimately, generate new leads.
Google Ads
There are a lot of advertising options around the web. The most popular one is Google's advertising platform (Google Ads), followed by Bing's Ads. Let's not forget about social media paid advertising options, but we'll get into that later. With paid advertising, you'll be able to directly refer your ads' viewers to your website.
Google ads give you a unique opportunity to present your offer on the first position of Google search results. Ranking in the top positions for Google is one of the best ways to promote your website.
Social media
As previously mentioned, social media promotion is one of the top ways to improve your brand's awareness and drive traffic to your website. A successful social media marketing example would be Dacia.
They're using Facebook's boosted posts option in order to improve their brand awareness and increase the sales. Note down everything that you believe is relevant to your business.
Every online business needs a Facebook Page. This feature is especially useful for local businesses where you can add your business information, such as address or opening time. You can promote your website via Facebook or provide your users with other useful information.
Also, check a guide to creating an awesome brand!
Email marketing
Email marketing is a great way to drive traffic yo your website. Unlike search engine optimization or Google Ads, email is a completely independent medium. You decide what and when you are going to send to your audience.
Try sending out pieces of content your audience will find useful and interesting. You encourage readers to visit your website, or download interesting content. That's a very useful promotion tactic — you show value of your solution to your audience and gain visibility in exchange.
7 Critical Reasons to Use Social Media for Website Promotion
If you're not yet convinced by the fact that every serious business already has a social media presence, let's talk about the main reasons for which social media could prove to be a goldmine for your business.
1. Brand Awareness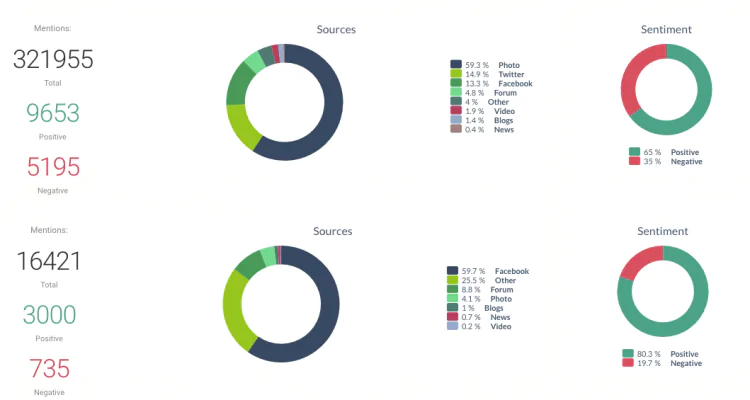 Whenever your brand awareness improves, your business gains more value. There's a reason for which big brands products are highly priced. It's the image that matters; the moment a customer recognizes a name on a product, he's more likely to choose it instead of some other no-name product.
With social media, you can definitely make your business popular. As the biggest benefit of social media is the sharing option, you can reach hundreds and thousands of potential customers. And it all gets automated and passive!
There's a whole science of managing your brand awareness with the help of a social listening tool like Brand24. Basically, you can use a social media monitoring tool to reach out to people interested in your industry or the kind of service your provide and let them know you exist.
Start a free trial right here.
2. Professional and Business Opportunities
Social media is great because it allows businesses to connect with each other. For example, if you were selling electronic cigarettes, you could be approached by a company which sells flavors for your e-cigarettes. This way, you can create a beneficial relationship with another business and improve your advertising reach.
I'd suggest using LinkedIn, because it's the best social media channel dedicated for business professionals. It's a true gold mine for a business.
3. More Traffic & Followers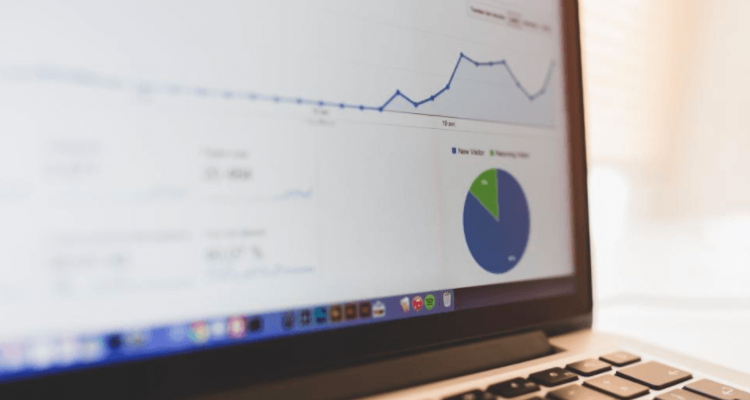 An efficient social media profile will be visited and reviewed by lots of people from all over the world. The bigger the profile is – the more people will reach it. Now think of it this way: the traffic that reaches your social profile can be redirected towards your company's website.
Your profile's role is to provide value to whoever visits it. Afterward, they'll be tempted to see more of your services or products. A loyal follower can make you hundreds in revenue if you know how to deal with him for a longer period of time.
4. Increased Income
With more traffic and interest, the overall income of your business will be getting bigger and bigger as the time flies. Marketing campaigns are often a numbers game. So if you're making ten bucks out of one hundred unique visitors, you'll be generating around one hundred bucks for every one thousand unique visitors.
And there's nothing that can stop you from building a bigger followers base and also bigger brand awareness.
5. Networking and Connections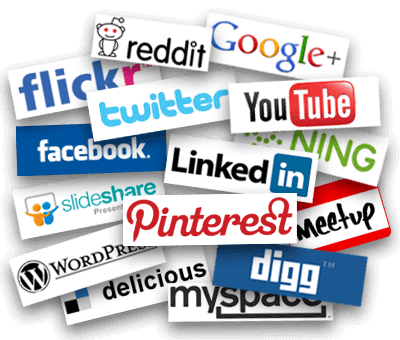 Oh, let's not forget about the amazing networking opportunities you can obtain once you set your foot in the market. As previously mentioned, with the use of social media, getting in touch with business professionals is a piece of cake.
Once you connect with someone that can prove to be useful for your company, you can create a profitable long-term relationship. I'd suggest focusing on Twitter and LinkedIn, but Facebook is also a great option for these aspects.
And here are more reasons why social networking is important for your business.
6. Improved Customer's Loyalty
By constantly engaging with your followers through the use of your social media channels you can easily improve your customer's loyalty. More than often, people choose to go on recommendations.
If your social media profiles are offering a lot of value, you can expect your potential customers to trust you more and try buying the first recommended product. Once they bought once and enjoyed it, they'll be happy to do it again.
7. Smaller Investment
It doesn't matter if your budget is huge or tiny. Social media promotion is something that lasts, something that can be established without big sums of money, and something that can get close to the "passive traffic" idea.
In a few words, whenever you create a social media profile page and add enough content, you can sit back and relax while everything gets automated. That means that you're not going to spend more money unless you specifically want to go for paid advertising options.
If creating content is not your thing, I'd suggest using a professional writing service that can craft you personalized content according to your needs. Whenever I need to outsource content, I'm choosing Australian Writings service. They're really professional and not very expensive.
Conclusion
Not having a social media presence would be a huge mistake for any contemporary business. The potential opportunities you'll get from establishing your social presence are huge. A successful social media campaign could generate a lot of traffic and potential sales for your business!
Start taking into consideration the previously mentioned reasons and benefits, and start taking immediate action. Instead of just leaving this article, you can think of few ways in which you can leverage social media for your own specific business.
FAQ
How can I promote my website for free?
Promoting your website for free can be done through various methods and channels. By leveraging these techniques, you can increase your website's visibility, attract more visitors, and improve its ranking on search engine results pages (SERPs). Here are some strategies for promoting your website at no cost:
Optimize for SEO: Make sure your website is optimized for search engines by using relevant keywords, creating high-quality content, and ensuring your site is technically sound with fast load times, mobile-friendliness, and a clear site structure.
Create valuable content: Publish informative, engaging, and shareable content that appeals to your target audience. This can include blog posts, articles, videos, infographics, and more.
Leverage social media: Share your content and engage with your audience on social media platforms like Facebook, Twitter, LinkedIn, and Instagram. Participate in relevant groups, answer questions, and provide helpful information to establish your expertise.
Utilize free online directories: List your website on free online directories and review sites relevant to your niche. Ensure your contact details, business description, and website URL are accurate and up-to-date.
Guest posting: Write guest posts for reputable websites in your industry, including a link back to your site in the author bio. This can help increase your website's exposure and build valuable backlinks.
Engage in online communities: Participate in forums, discussion boards, and Q&A sites like Quora or Reddit, where you can provide valuable insights and subtly promote your website.
Collaborate with influencers: Connect with influencers in your niche and explore opportunities for collaboration, such as content sharing or joint projects, to gain exposure to their audience.
Use email marketing: Build an email list by offering a free resource or newsletter subscription on your website. Send regular updates, useful information, and promotions to your subscribers.
Network offline: Attend industry events, conferences, and meetups to network with others in your niche. Share your website and expertise with potential partners, collaborators, or customers.
Monitor and analyze website traffic: Use a free tool like Google Analytics to track your website traffic, identify popular content, and understand your audience's behavior. Use this information to optimize your site and promotional efforts further.
What does website promotion do?
Website promotion is the process of increasing the visibility, traffic, and overall online presence of a website. It involves using various marketing strategies, channels, and techniques to attract more visitors, drive engagement, and ultimately, achieve specific goals, such as generating leads, high local search results, or increasing sales.
Read more: