8 Social Media Keywords You Should Track with Social Media Monitoring (that are NOT your brand name)
July 7, 2022 ・ 7 min read
Most businesses use social media monitoring (aka social listening) tools to track online mentions of their companies.
Some clients will also track mentions of their competition.
Many agencies use social listening to track hashtags that they've created to monitor the progress of their social media campaigns.
These are the top 3 items on any social media manager's to-do list. If you've already set up projects to monitor your brand and hashtag campaigns – awesome. You're off to a great start! Here are a few tips to help you take it even further:
Use social media monitoring for your company AND…
1. Track more than 1 spelling variation of your company
Because spelling counts… doesn't it?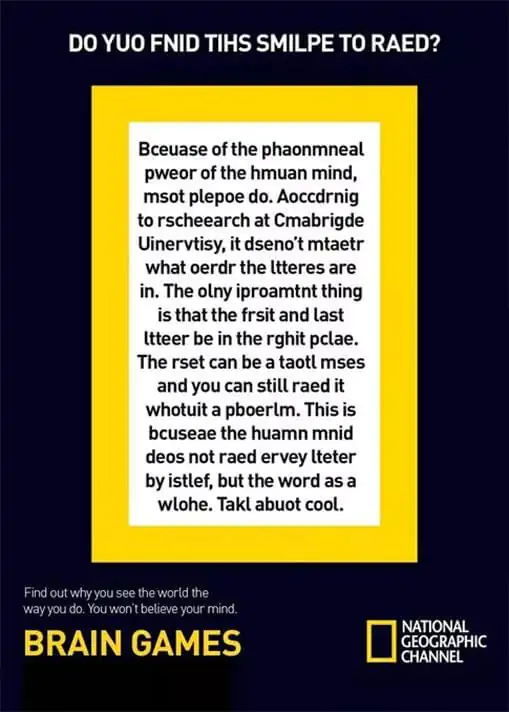 The answer is yes. And, well, no.
While it's important for you as a professional to spell things like your own company name correctly, your customers might not be so careful.
49.73% of the global population access websites from their phone. It's a lot easier to type and post messages using a computer keyboard, even if you don't have stubby fingers.
Actually, searching for misspelled brand names is one of the best money-saving hacks on eBay.
Consider these spelling stats:
0.56% (1 in 179) of words are misspelled on Twitter.
0.42% (1 in 238) of words are misspelled on Google+.
0.31% (1 in 323) of words are misspelled on Facebook.
0.18% (1 in 556) of words are misspelled on forums.
This is why it's so important to track other keywords as well.
Your company name (or other related terms) can easily be misspelled by your customers, making it harder for your social media monitoring tool to pick up on your mentions. Make sure you cover all your bases by tracking all mentions of your company.
Set up social media monitoring projects with Brand24.
2. Track your employees
Many brands, from small businesses to large enterprises, use personalization as a form of branding. Company employees are often encouraged to personalize their communication with customers. This makes employee reputation and personal branding more important than ever.
Set up social media monitoring projects to monitor your employees and make sure they're representing your business in a reputable manner.
3. Track retailers or platforms that carry your products
Many things can affect your reputation. User experience for one. You might not have too much say about user experience among your retailers, but you can apply social media monitoring to your retailers to stay informed about their reputation and avoid getting caught in a boycott!
Your customers won't necessarily see the difference between you and your retailers if they have a negative experience, and end up holding you responsible for it.
For example: If your product is usually delivered to your customers via a shipping service, it is definitely in your best interest to find out which shipping companies are the most reliable. The timeliness and condition of your product upon delivery is of the utmost importance to your customers. Track different shipping companies via social media monitoring and learn which companies receive the most positive customer feedback for good service.
Try social media monitoring to monitor important sources.
4. Track suppliers for your product
While retailers may affect your user experience, your suppliers can certainly affect the quality of your product and production costs.
Use social media monitoring to see which suppliers are known for reputable service and high quality.
Kentucky Fried Chicken has been hit a few times about the inhumane treatment of its chickens. Pam Anderson (Baywatch) discusses this in a short video clip for Peta.
Businesses typically rely on multiple suppliers for raw materials and services. Make sure you choose suppliers you can depend on.
5. Track your product or service
Aside from tracking your brand reputation, you should also track mentions of your product or service. Your customers may mention your product(s) without mentioning your company in a post and you don't want to miss an opportunity to interact or respond to them.
Monitor keywords connected with your products or services.
6. Track events related to your brand and/or product
Event marketing can be a very effective method of increasing visibility for your company. If the event is well promoted with the help of a successful hashtag campaign, you can generate a lot of buzz among your audience.
This was the most popular recipe for the 4th of July this year with over 445K shares, more than 103K likes/reactions, and over 26K comments. Events and holidays are great opportunities to interact with mentions related to your product.
7. Track your competition
Using social media monitoring to track your competitors can give you insight into new marketing strategies that work.
Your competitors are working towards the same goals as you. See what works (or doesn't work) for them and whether or not you could implement similar methods in your own strategies.
Monitor your competitors with Brand24
8. Track peripheral keywords related to the type of product or service that you offer
Social media monitoring isn't just for your current customers. A huge part of it is related to finding potential customers, or generating leads. If you produce sporting gear you can find potential customers by tracking mentions of "looking for running shoes" or "recommend running shoes" and respond to people who are in the market for your product.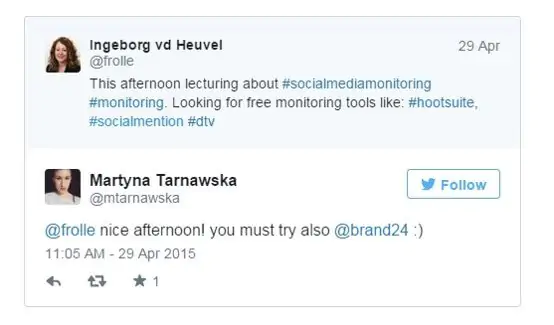 The same goes for social media monitoring tools themselves!
What can you do with social media monitoring data?
Discover the benefits of social media monitoring!
Mentions of your company
By tracking mentions of your company (and its spelling variations) online, you can gauge the overall public sentiment towards your brand.
Oftentimes, the image that a company thinks it has varies from its actual public perception. Your marketing team might be spending too much time accentuating the fun and modern side of your company when your customers really appreciate how practical and functional your products are.
Learning what your customers think about you will give you inspiration for marketing, branding, and, if applicable, re-branding.
Mentions of your product
There might not seem to be a difference between the ways that you can use social media monitoring data for your product vs data about your company, but there are a few significant differences.
Mentions of your company are more related to branding. They're helpful for managing your reputation and developing strategies for promotion.
Mentions of your product can give you insight into:
the ways that customers use your product
how satisfied customers are with your product
how to improve the next edition of your product for your customers
ways to improve the user experience (maybe your customers need more educational or supplementary materials about your product)
and much more…
Mentions of your employees (or their personal brands), retailers, and suppliers
Social media monitoring data that you gather from these mentions play an important part in reputation management.
Personal branding continues to gain traction and employee branding is like an extension of your business branding. Make sure your employees aren't making your company look bad.
Your company's retailers and suppliers also affect your business reputation, product quality, and cost. Track them via social media monitoring and make sure your customers aren't disappointed by 3rd parties (customers often won't see a difference between disappointment delivered by you or your retailer/supplier, and even if they do… guilt by association).
Mentions of an event or hashtag
Social media monitoring data about upcoming events and related hashtags provide opportunities for you to interact with your audience and promote your business and/or product.
Track the hashtag to see how much interest there is in the event and interact with audiences who use them.
Mentions of your competition
Data about your competitors can be used for market research and even lead generation.
Keeping track of what your competitors are doing can give you inspiration about marketing and promotion.
Paying attention to instances where your competitors failed to interact with their customers can provide you with opportunities to promote your company as a viable alternative.
Mentions of peripheral terms (actually, ALL the mentions that you collect)
Social media monitoring data related to peripheral terms can definitely help you generate leads. Tracking these mentions can also reveal new platforms where potential customers talk about products like yours, helping you prepare more targeted advertising.
Remember, also, that all the mentions you collect which are related to your company or industry can be used for customer service.
Respond to people who talk about your company or product, whether their posts are positive or negative. Especially if negative (damage control!).
Whether it's a direct mention of your company, product, employees, retailers/suppliers, event, hashtag, or peripheral term, your customers will appreciate the attention.
Track all your mentions with a social media monitoring tool
Instead of scouring the web for mentions (or having your interns do it), save time by using a social media monitoring tool.
There are a number of valuable social media monitoring tools to choose from, but I recommend Brand24.
It includes several types of subscription plans for beginners, intermediates, and more advanced users. Sign up for free now and boost your business with social media monitoring.
HANDPICKED RELATED READS
Brand monitoring tips and tools [2020 update]
How to find unlinked brand mentions?