Your company has to balance the line between fast and efficient growth. You probably focus on acquiring new customers. But have you developed a customer retention strategy as well?
Depending on your industry, and a study you want to believe in, customer retention is much faster and, on average, costs up to seven times less than customer acquisition. Moreover, repeat customers buy 30% more items than new clients.
What does it mean in terms of profits? According to Bain and Company, increasing customer retention by 5% can lead to an increase in profits of 25%-95%. The likelihood of converting a new lead is 5%-20% at best.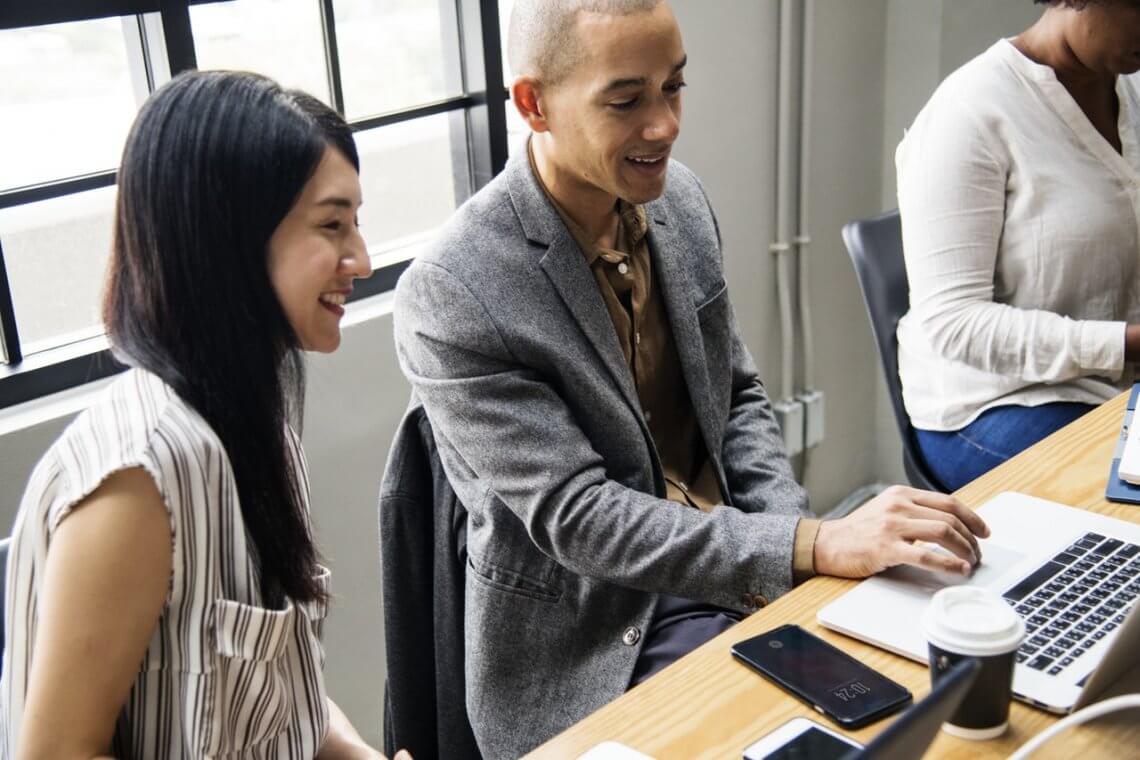 That seems logical. It is much more effective to sell to customers with whom you already have a relationship. After all, you don't need to attract, educate and convert new leads. Customers who already expressed interest in your product or service are usually engaged with the brand. It's easier to capitalize on their experiences with the company.
Are you convinced you need to improve your customer retention rate? I definitely hope so. I gathered 8 tips and tricks you can employ to boost your customer loyalty.
Go The Extra Mile
We're true believers in the power of going the extra mile. Clients value excellent customer service more than low pricing or even product quality. That's how you gain loyal customers. Your clients want to feel unique and appreciated. Impeccable customer experience should be an essential part of your business strategy.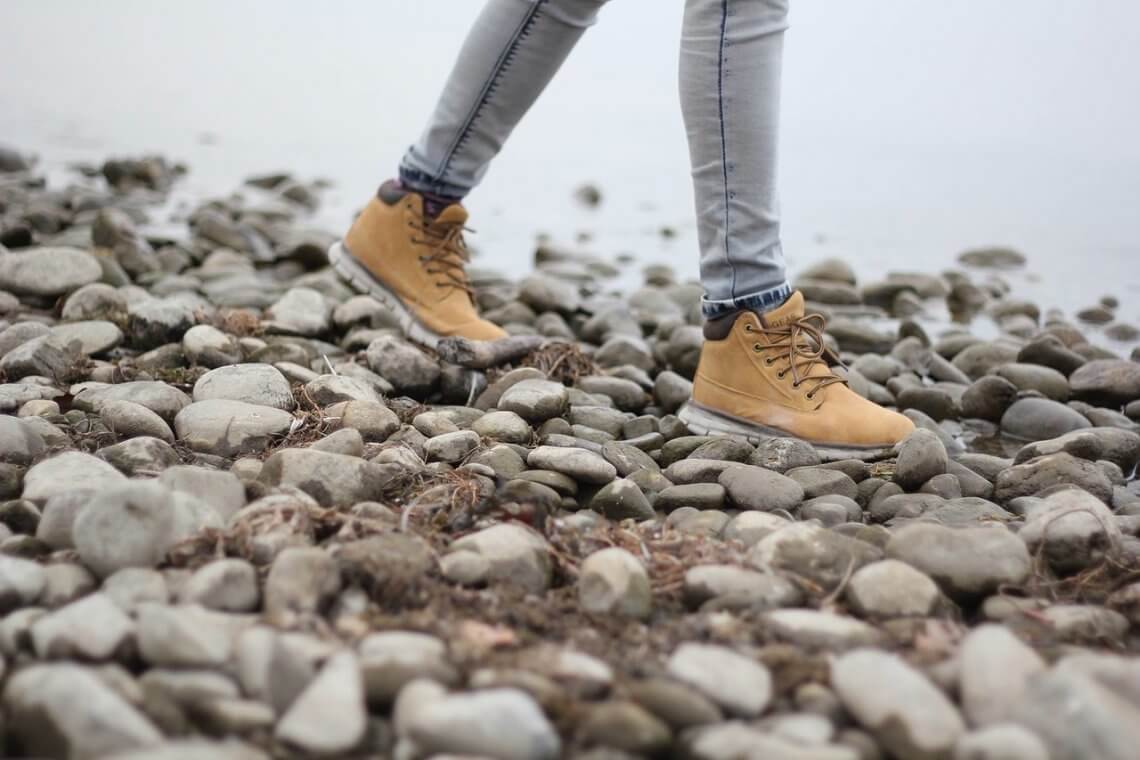 The extra mile approach doesn't necessarily have to become viral on social media. I can give you one example from last weekend – I was shopping for some bicycle parts and asked customer clerk where I can find them.
Instead of just telling me where it is ("go left, then right, passed through Mordor, and the screws will be right next to the gate to Narnia. I know I'm exaggerating, but as a person who has major problems distinguishing right from left that's how it feels like), he went to the right alley with me and made sure I got the right part. He literally went the extra, well not mile, but close enough. It's safe to assume I'll be back there, no matter how much cheaper the next purchase would be on the Internet.
Become a Trusted Advisor
Companies have evolved from being just product sellers to customers' advisors. That's why content marketing has become one of the most important part of marketing strategy. We can choose from thousands of brands across the globe. In the end, we will choose the brand we trust more.
It might sound counterintuitive, but if you honestly admit your product is lacking some features and point to your competition, it can pay back in the future. Your customers will remember your frankness and will be more willing to choose or recommend your company next time.
Be Proactive When it Comes to Customer Experience
Prevention is better than cure – this saying is as much true when it comes to retaining customers as it is when it comes to health. Show initiative and offer your customers' help before they ask for it.
Most importantly, this approach allows your customers to save time. They don't have to look for solutions, on the contrary, you're handing them on a silver platter.
How to gather feedback from your customers? The best part is that they're already giving it away, all you have to do is to listen. A social media monitoring tool, like Brand24, will collect all the mentions containing your chosen keywords. If there's a problem only a few customers talk about, there's probably some silent majority experiencing this problem as well. If you solve so many problems at once, your clients will surely appreciate it.

The best part about Brand24 is that you can get a real-time notification. You'll receive an email, a notification on Slack or a banner on a mobile app. The most recent comments will be displayed on top of your dashboard. Moreover, every time there's an unusual surge in the number of mentions of your keywords you will receive an email. That way nothing will get past you and your customers' relationships will be blooming.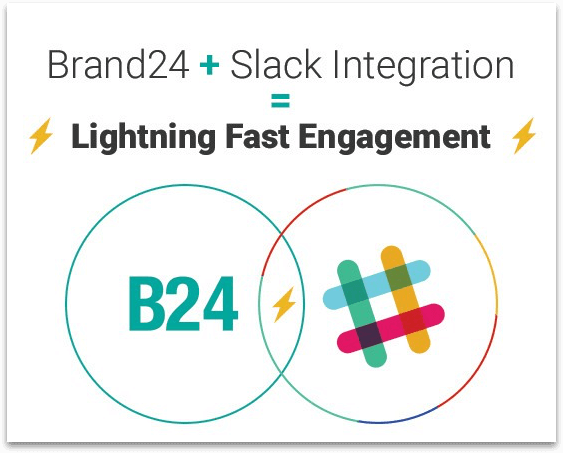 Make it Personal
We crave personal connection. So, get to know your customers and deliver personalised service to boost customer satisfaction.
And I'm not talking about spying on your customers and using Big Data to access a huge amount of information. Start with being present on the right channels. If your audience is talking about your brand on Twitter, then there's no point to develop Snapchat strategy.
Thankfully, you don't need to manually scan all social media channels and look for mentions of your company. Brand24 will do it for you. In the analysis tab, you'll find the most influential pages and the most popular mentions. That way you can see where people are talking about your product.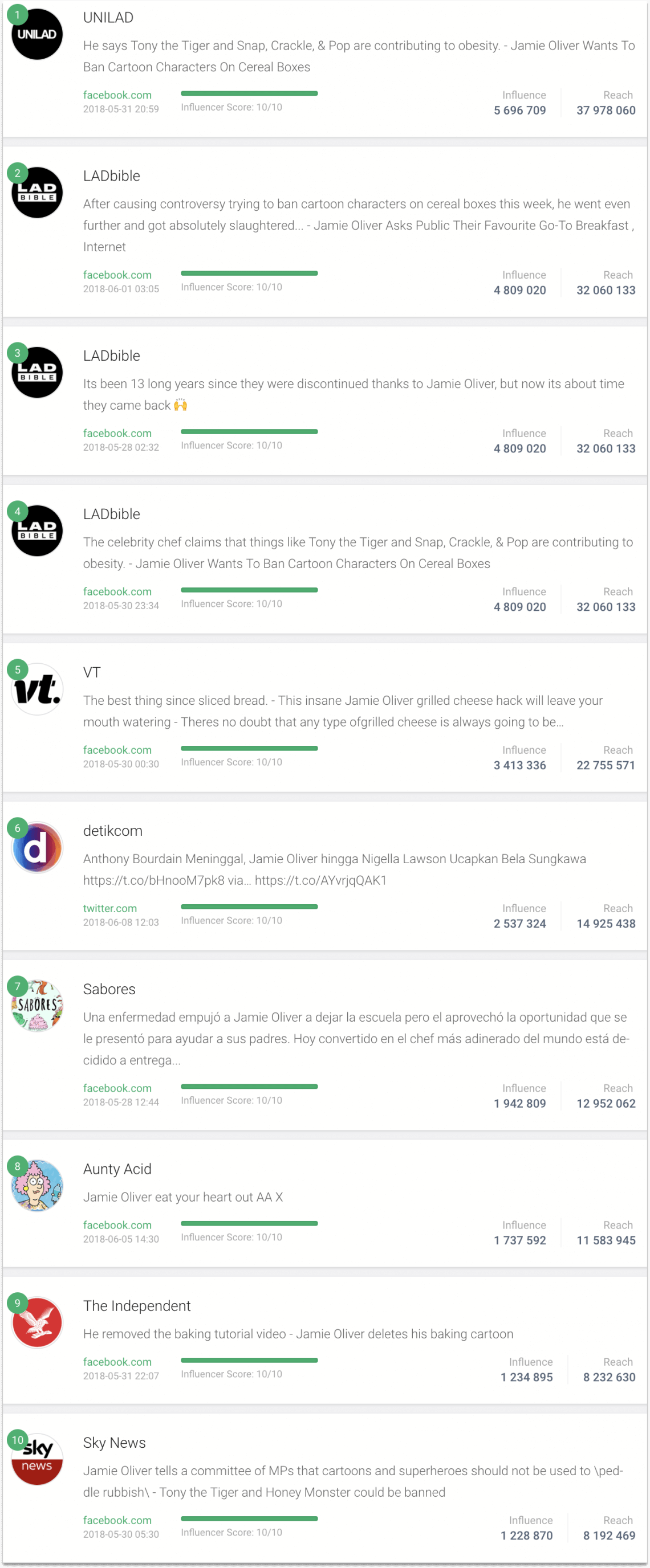 For instance, I've been monitoring mentions about Jamie Oliver, the cook. From the analysis tab, I know that the most popular mentions come from Twitter. The most popular authors are on Facebook. Instagram took the third spot. If I were responsible for social media marketing for Jamie Oliver, I would definitely focus on Twitter.

What's the best part? You get a 14 day trial period for free, no credit card required!
Implement a Reward Program
I just love receiving presents and I bet I'm not the only one. It might be stating the obvious but customers love it too! Do you have any reward program for long-term customers?
I know that loyalty programs are costly, but remember that pursuing new customers costs much more. Make your loyal customers feel special. Give them a sneak peek into a new collection, samples of new products or invitation to exclusive events.
Build a Community Around Your Brand
Building community around your brand is the new gold standard in marketing. The future is all about successful communication. Create a space where your followers can share their experiences. That way your customers will become your brand ambassadors and that's the most valuable form of marketing there is.
A great example of community marketing on Facebook is done by Polish cosmetics company, Tolpa. They share their knowledge about different skin care routines as well as user-generated content on a Facebook group. The motto of the group is "Tolpa – small talk, big conversation". The main goal is not to sell new creams or peelings. It's just to talk about problems and joys, just like you would do with a close friend.
The community is thriving – people are exchanging information about where to buy cosmetics, how the products helped them with their skin product and much more.
If you don't have resources to build a community around your brand, it would be a good idea to monitor closely all the mentions of your company. That way you can look up all the possibilities to engage with your existing and potential customers. You can show how much you care about them.
And setting up a project has never been easier. You just have to put all the keywords connected to your company into Brand24 and the tool will gather the mentions.
Having trouble coming up with the relevant keywords? Start with the name of your company or a specific product you want to monitor. For example, I monitor the mentions of my company. My keywords include Brand24, #brand24 and Brand 24 written with space.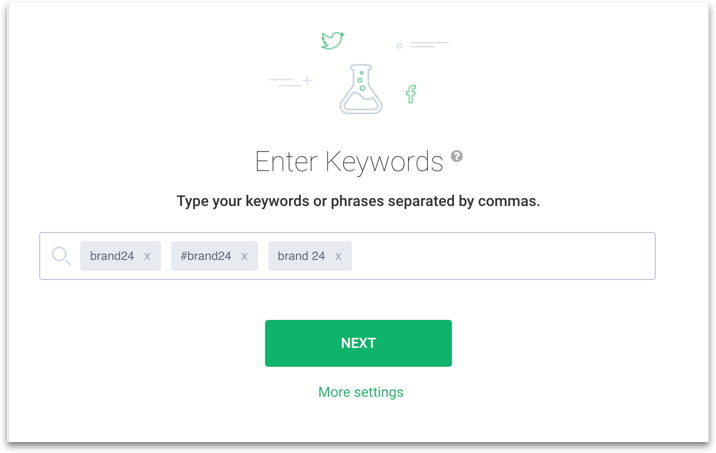 Don't worry if you collect mentions not relevant to your business. You can filter the results according to your needs. Brand24 gives you an option to exclude mentions with certain keywords. You can read about the Boolean search in more detail here.
Tolpa had built a strong community around its brand and user-generated content is one of the pillars of their strong online presence. UGC brings us to the next point, live customers testimonials.
Show That Your Customers' Opinion Matters
You don't have to limit user-generated content only to reposts to your Instagram, Facebook or Twitter accounts. Wouldn't it be great if you could show off how great your product is? Well, live customer testimonials come to the rescue!
It's one of our newest widgets. Since word of mouth is one of the most powerful forms of marketing there is, why not build upon it?
All you need to do is to group the mentions you'd like to have displayed on your website. The tool will post them on your website just like here: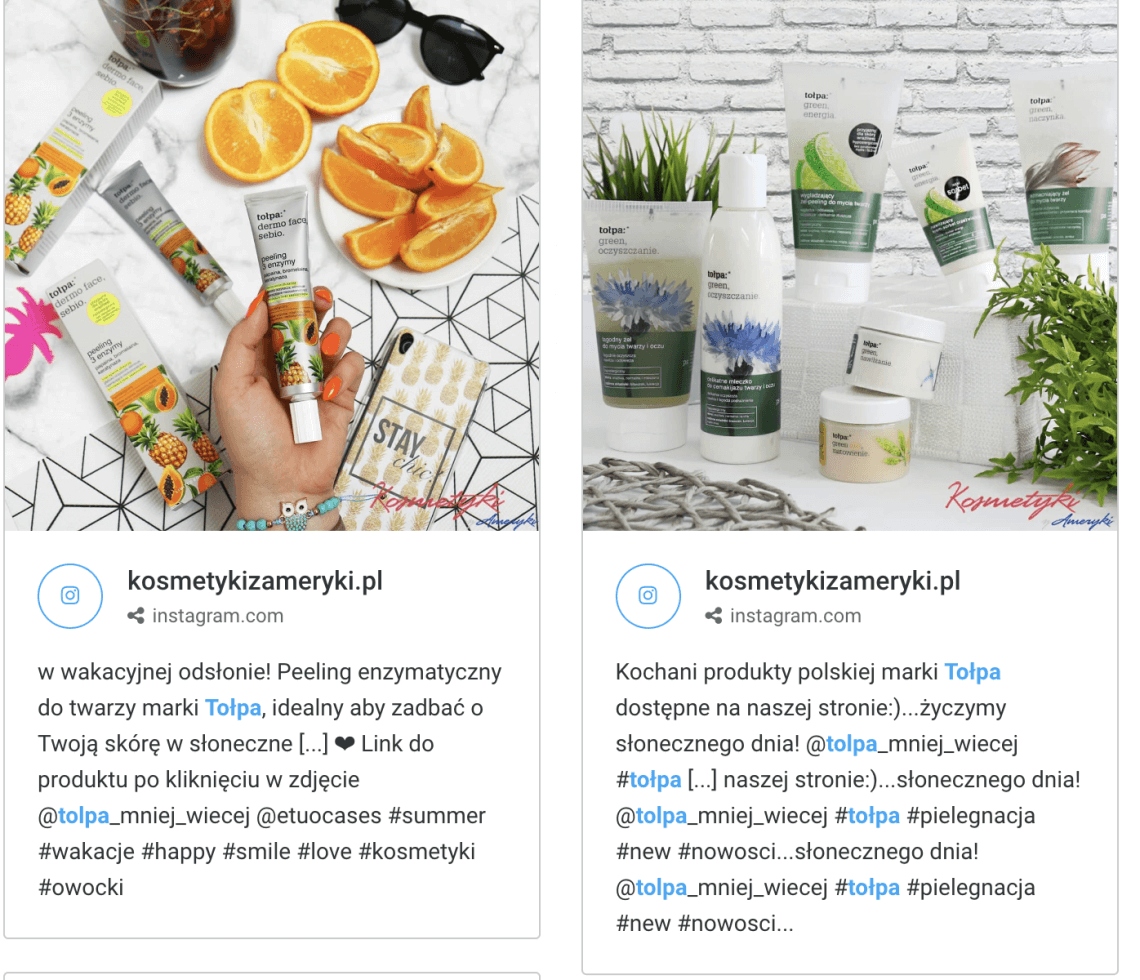 What are the benefits of this implementation? For starters, you can show authentic statements of your happy customers. The word authentic here is vital – visitors can click on the link and they are redirected to the source of the mention. Everything is 100% transparent.
Don't worry about Internet trolls leaving a bunch of nasty comments to discourage your customers. You can choose which comments will appear on your website. My colleague Tom described the live customer testimonials in greater detail and I hope you'll enjoy the read.

When it comes to customer retention, half of the success comes from effective communication. The recipe for success is simply to listen to your clients.
The more you communicate, the better chance of building a long-lasting relationship. Customers will feel attached to your business, improving your chances of retaining them.
What's more, you'll get to know your clients better, which means you'll be able to meet their needs more accurately. You can develop a product or service your customers actually need. That's a competitive advantage you can't pass on.
That's how we got an idea for our latest feature – Locations. Our Customer Success Team had been repeatedly asked about this filter, so our IT department developed and released it just a few weeks ago. Now if you want to see where they are talking about your brand, you just set up the filter, and voila! A list of countries appears in your analysis tab.
Sum Up
Retention is a much more sustainable business model than the acquisition of new customers. Don't get me wrong – you have to attract and convert new leads in order to grow. My point is, delighting the customers you already have is equally important. Overall, it's better to have a company with good growth and high-quality customer retention than one with explosive growth but low retention.
Do you have any other tips for improving your retention rates? I'd love to hear them!
---
---