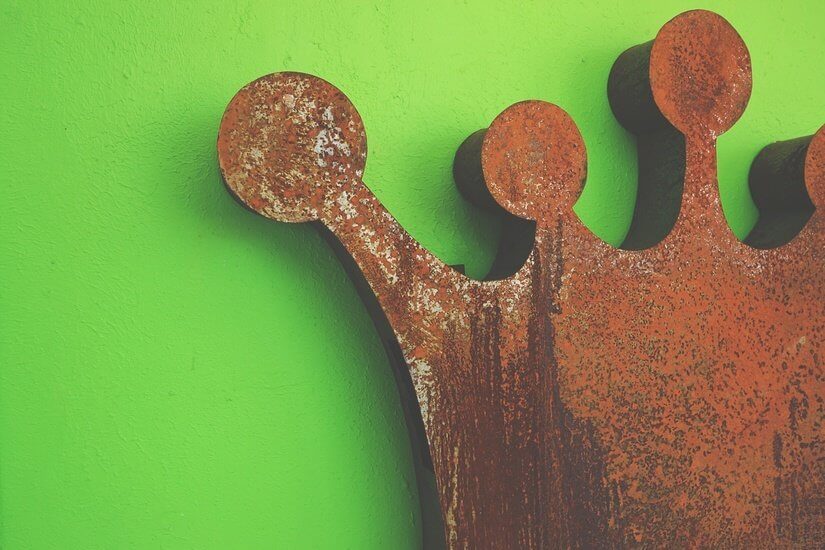 Content is the King, but social listening tools are his Army.
Every Internet marketer knows it. Content can be of royal value only when it can be consumed. A successfully content marketing thus, consists of two parts, your killer marketing content, and equally or even more important (?) – content promotion.
We have talked a bit here already on keeping the right balance between content creation and SEO in Natalia's great article. Today, we will have a closer look at effective and easy ways to get your hard work seen by the largest audience possible with a simple use of social listening tools.
The 3 Types of Content Distribution Channels
Before we dive into the content promotion strategies supported with social listening, it is of vital importance to define 3 available types of content distribution channels:
Owned – belongs to you and and stays under your control it, e.g. your blog, website, email newsletter, and social media profiles. Earned – involves others sharing your content in the form of social media shares, guest posts, media coverage, and product reviews. And finally, paid – includes exposure you paid for, like pay-per-click ads, display ads, social ads and so on. These three categories of channels can overlap one with another when it comes to the same piece of content. The diagram below visuals it in a very clear way.
This post covers owned and earned content distribution channels.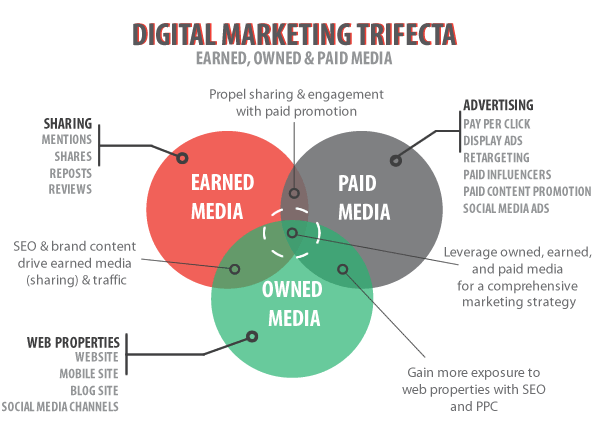 How to Improve Content Distribution with Social Media Listening
Now, on the social listening side of the story. In the essence, Internet monitoring tools provide an easy and instant access to the relevant online content. Be it for your personal or business purposes. From a business perspective, social listening tools help you to select and possibly address the conversations people are having on social media about your brand, competitors, industry terms and their pain points.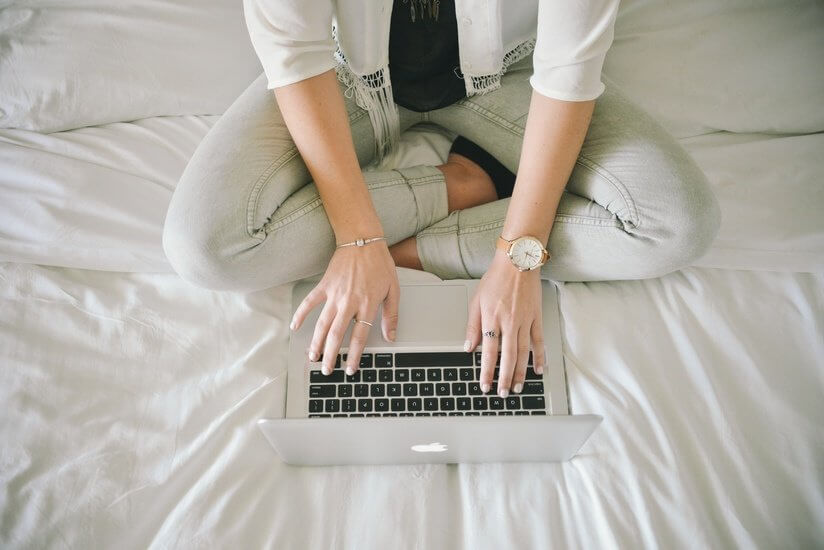 Social media monitoring has endless advantages. Except its traditional applications such as finding your new clients, managing your online reputation, building community and complementing your customer service, you can also use it as an effective tool to promote your content. Well promoted content is an investment that in return promotes your business. At Brand24 for instance, our community manager picks up all the conversations using monitoring and responds to people who might be interested in both our tool and the social listening know-how we provide on the blog.
Here are a few easy steps you need to follow to direct significant dose of the social media light on your brilliant content with a simple use of Internet monitoring tricks.
Define effective keywords
For a second switch your place with the person you would like to reach out with your content. Create a list of terms and phrases you think they might use to talk about a problem you are looking to solve with your post. An excellent idea is to try Google Trends to identify your key terms. For example, let's say I want to promote this article on effective content distribution tactics supported with social listening tools.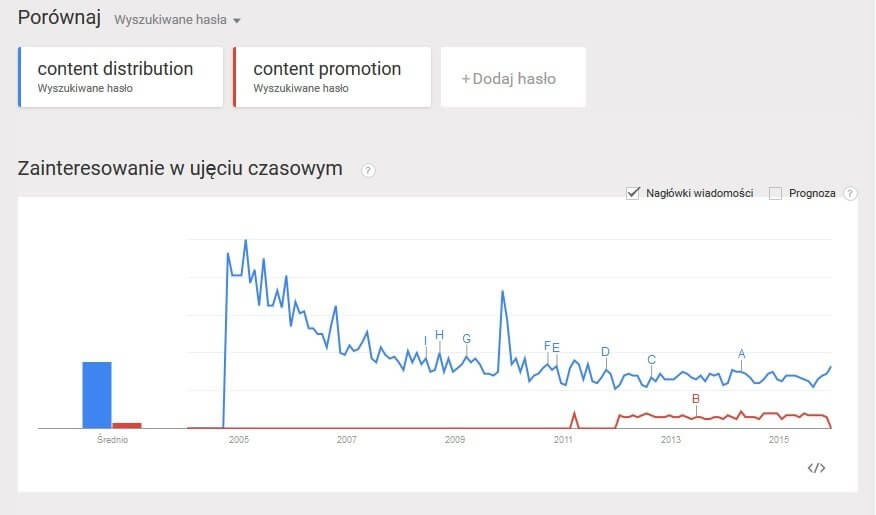 With Google Trends, I can see that the term "content distribution" is more popular in searches than "content promotion".
Interact with your Audience
All I have to do then is enter the selected term that refer to my post into the media monitoring tool, find relevant online conversations and interact with the audience while recommending the content I want to promote. Not to sale-y though, all with an enthusiastic and helpful attitude! An unbelievable advantage of this tactic is…time. As social monitoring gives you an instant access to the online conversations in real time, you can react straight away, leaving the potential competitors far behind you.
Reach out to Influencers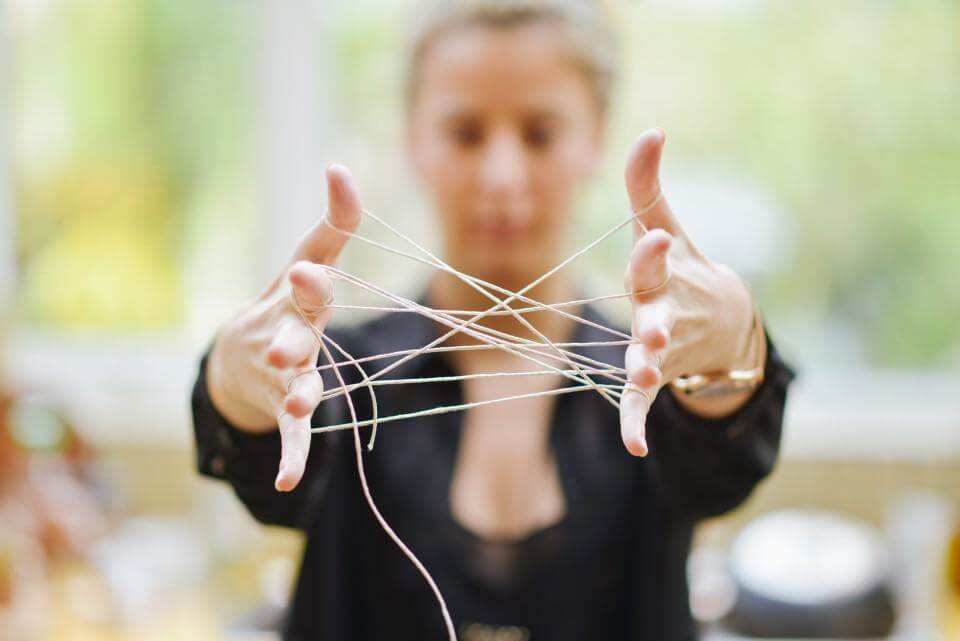 Influencer marketing involves connecting to and building a mutually beneficial relationship with an influencer in a given niche. This tactic works unbelievably well and brings measurable effects in a long-term perspective. Some of the benefits you get from influencer marketing are:
More credibility
Expanded content reach
Increased brand awareness
Better SEO (links)
Social influence
Expertise
New leads and customers
Beware in selecting your influencer, though. Look beyond the numbers, make sure their profile fits your brand image, check if their audience matches your target demographic. A thorough research performed beforehand will help this "influencing marriage" last longer and run smoother.
Where to Find Influencers?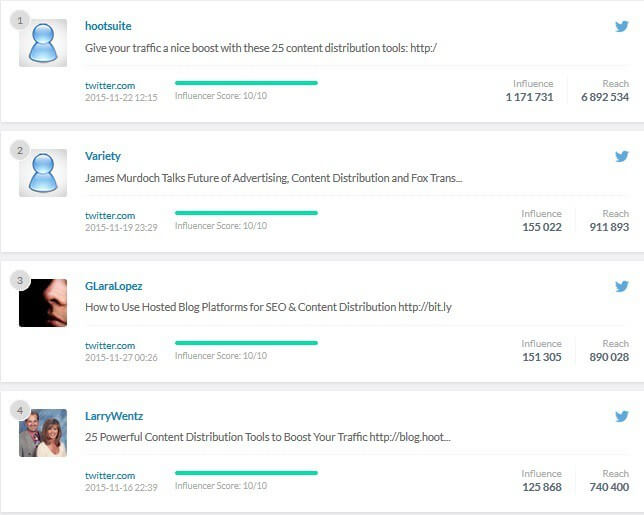 Now that you know who to look for, back to the content promotion thing. Social listening enables you to discover relevant influencer for your content (and business). Let's say I want to identify influencers for the article you are just reading. Tab Analysis in Brand24's dashboard helps me find top publishers who posted anything about "content distribution" in a specific period of time. Great! Now I can research the influencers further and choose those I want my content/brand to be associated with.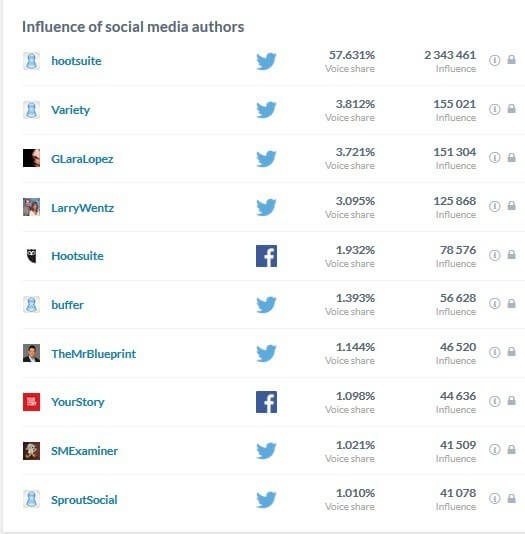 What is more, with Brand24 tab Analysis you can identify the authors with the top social media reach and the highest share of voice, e.g. those who generated the highest number of mentions on the given subject. Read – the most powerful and active.
You can also narrow down the results to a particular social media channel by selecting one of the available options (tab Mentions). Check our free trial to see what kind of influencers you can find.
OK. You found THEM. What next?
Mention an Influencer
Include the selected person in your post and then let them know about it. How to do this? You have a few options. You can ask in advance to see if they would be willing to share their point of view on your story, or you can pull it from an article or interview they have done somewhere else and cite the source in your post. In both cases, you can win potential extra exposure if they choose to share it. For example, for the purpose of this post I have approached an Inbound marketer at Takaoto.pro Szymon Słowik and asked him for advice on content distribution and SEO strategy with the use of social listening. Here is what he told me:
"Social media listening tools (…) can serve SEO purposes as well – especially if you can find discussions on forums with so-called dofollow links (it means they don't have rel=nofollow attribute). You can respond to someone's question and suggest them checking your article, video, infographic. This is an easy opportunity to get a link"
(And as I choose to follow this tactic, I could now reach out to Szymon, letting him know I mentioned him here!)
Connect with People Who Think Similar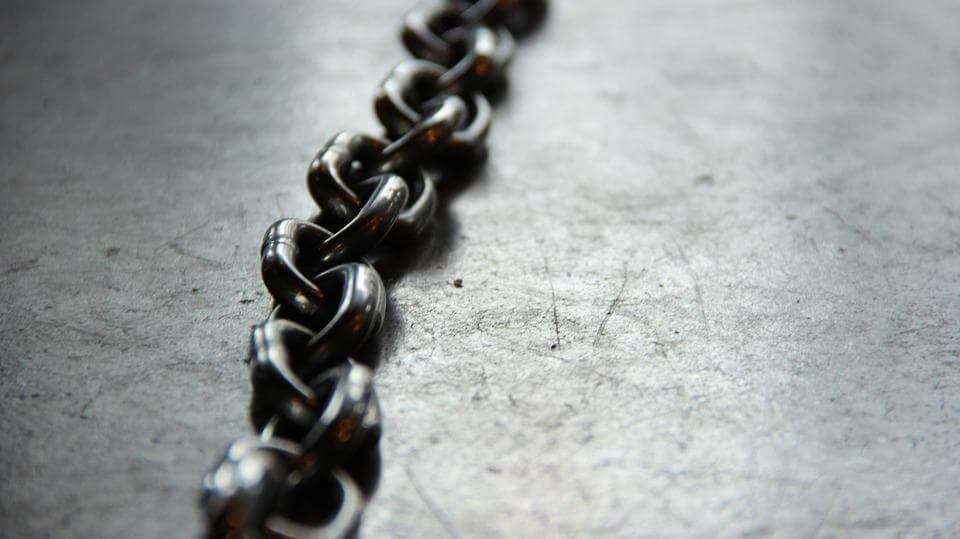 Speaking of the links, another clever content distribution strategy that capitalizes on social listening is connecting to people who have linked to similar content as you plan to provide. All you need to do here is find relevant individuals and/or organizations and introduce them your new and certainly better piece of content. There are plenty of tools to help you find links to a particular website or URL, such as Ahrefs, Open Site Explorer, Seokicks or Openlinkprofiler.
Action plan: identify content similar to yours – manually or using Internet monitoring tool – and check up the pages that have linked to these items. Finally, reach out to the authors and ask if they would be willing to consider sharing your valuable piece of content with their audience. Easy? very easy.
Conclusion
Your content is of royal value only when it can be consumed. A successful content marketing strategy involves content creating and distribution (some claim that the proportion between these two should equal 20/80). You can improve significantly your content promotion efforts with a simple use of Internet monitoring tools. With endless benefits to your business, social listening can help your content distribution to be more targeted and timely performed, in other words more effective.
Do you have any experience in using Internet monitoring in content distribution? Share your thoughts. I would love to hear how you do things! Feel free to share it in the comments.