Top 10 Helpful Marketing Reporting Tools
November 15, 2022 ・ 7 min read
Since reporting is an integral part of marketing, it's good to invest in some reporting tools that will help you analyze your strategies and actions. In this article, you will find a list of 10 best marketing reporting tools in 2022 that should satisfy your needs.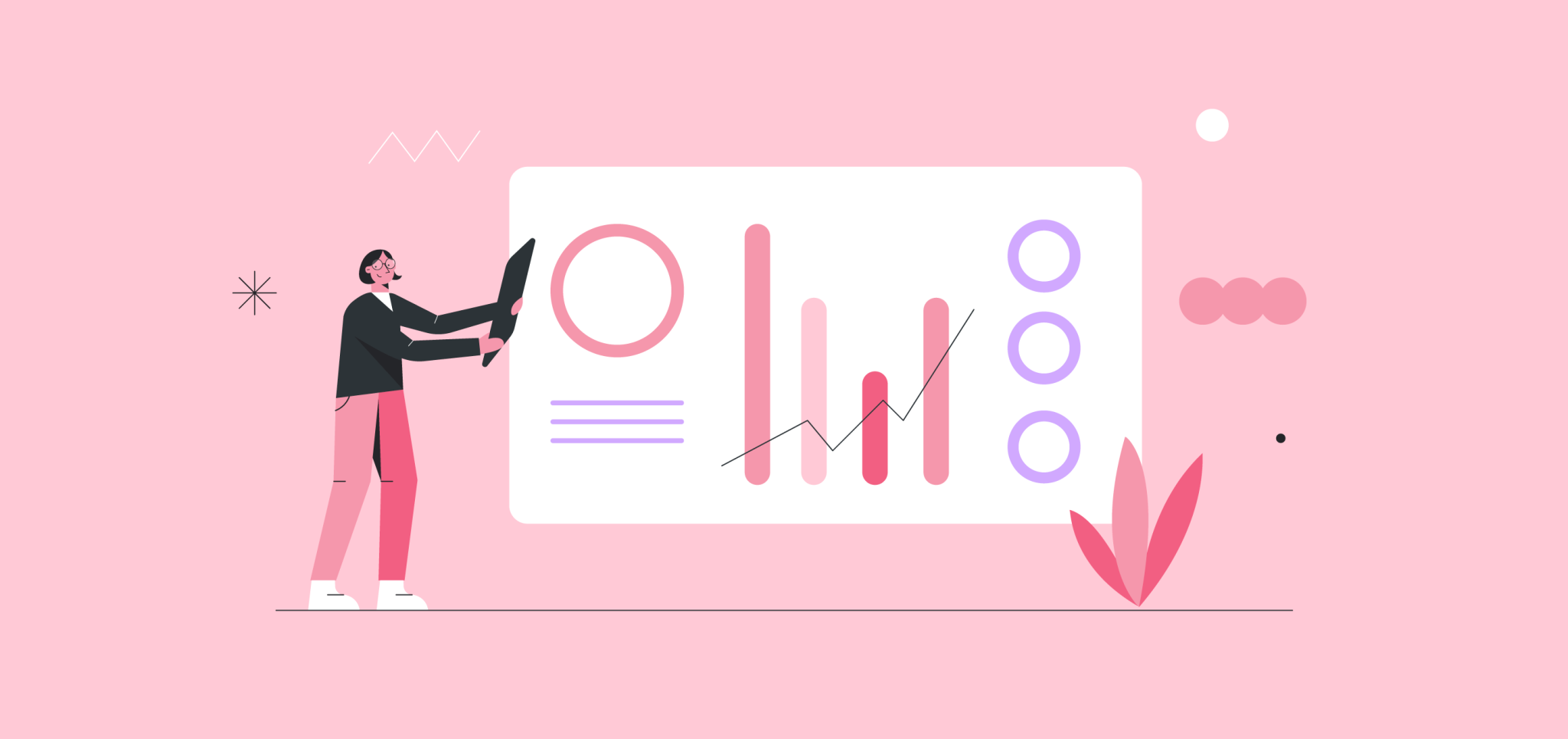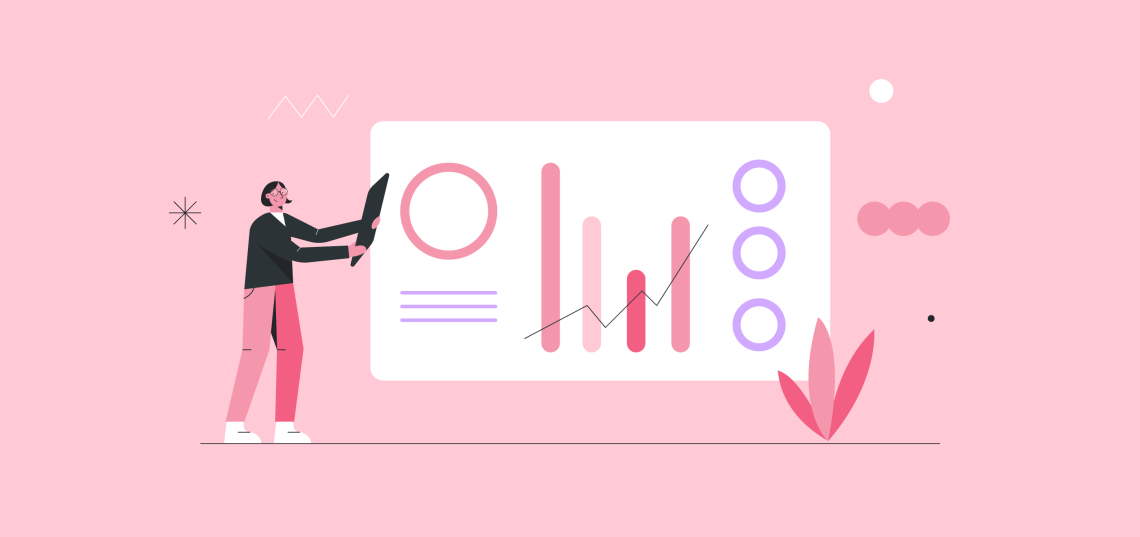 Did you know that 40% of organizations aim to increase data-driven marketing budgets?
Since reporting is an integral part of marketing, there is a strong demand for automated solutions. Thanks to modern online tools it doesn't need to be tedious and time-consuming. You can generate dozens of PDFs with marketing data with a few clicks of your mouse.
I'm sure you are familiar with the obvious, like Google Analytics or Google Search Console. Let's see what else is out there.
Table of contents:
How to choose a reporting tool?
Depending on what are your key metrics and which data sources you want to analyze, there are various tools to choose from.
Some of the best marketing reporting tools allow you to prepare various custom reports with different data to analyze. Others use only one data source and present a very narrow, but thorough evaluation.
Before you start looking for a marketing reporting tool, you need to ask yourself what you want to monitor.
Below you'll find some of my favorite reporting tools that can be used in-house or shared with marketing agencies. I'll mark each one with some keywords that will help you to determine if that's what you are looking for.
Top 10 marketing reporting tools
Let's find the best reporting tool for you and your company. Here's a list of top 10 tools that should fulfill your needs.
01 Brand24 – media monitoring and social listening
Brand24 is a media monitoring and social listening app that gathers online mentions of your brand or targeted keywords. It's especially useful for digital marketers, PR specialists, and business owners, but frankly speaking, the whole team can find it useful.
Brand24 will send you e-mail notifications whenever somebody mentions your brand online and allows scheduling reports with your Internet presence. Not only will you find out who is talking about your organization, but also you can calculate social and non-social reach, the popularity of your brand against the competitors, discover the most influential social media profiles in your niche, and many more.
Brand24 offers a free trial and various paid options.
Brand24 is a tool that monitors online mentions about your company.
02 Insights24 – custom reports
For people, who are too busy to manually analyze the data collected by marketing tools, there's Insights24.
Insights24 is a platform which aggregates data from various sources. A highly qualified team of data analytics will create a custom report just for your brand.
What distinguishes Insights24 from regular digital agencies is that they can provide valuable insights tailored to your needs. Each report template can be discussed individually.
Pricing plans vary depending on your requirements.
03 Looker Studio (formerly known as Google Data Studio) – custom reporting tool
Nowadays almost every marketer uses Google Analytics or an alternative, so there's no point in describing it. Many people forget about Looker Studio (formerly known as Google Data Studio), though, and the tool has much more options than Analytics or Search Console.
Looker Studio is custom reporting software that can combine different data sources and refresh automatically. Apart from importing various metrics, it allows you to create pivot tables and visualize data in diverse forms. Check Looker Studio dashboard examples to learn how to set up your marketing reporting for different data channels.
The tool is free for all.
04 Piwik PRO – Google Analytics alternative
Coming back to Google Analytics, it's impossible not to mention Piwik PRO – which is a great alternative. Especially with the switch to GA4, marketers are looking for alternatives to Google Analytics Universal.
Piwik PRO features a simple, yet functional design and easy access to marketing data. You can schedule automated reports that will arrive directly in your e-mail inbox. Your marketing team will surely appreciate the tool.
Piwik PRO offers a free plan as well as paid enterprise plan.
05 Ahrefs – king of SEO tools
Ahrefs is a great digital marketing reporting tool for SEOs, but other specialists will also find interesting data.
First and foremost, Ahrefs will report your positions and visibility in Google search. But using advanced metrics, the tool can also automatically analyze potential traffic for various keywords or domains. That means you can estimate the traffic your competitors have as well as their strongest organic search results, domain authority, backlink monitoring, and many more insights.
Ahrefs is definitely worth checking – even if you are not an SEO specialist.
Ahrefs starts at $99/month.
06 Whatagraph – fancy graphs
How else would you want to present your marketing reports if not with some fancy graphs?
Whatagraph is a tool for both marketing agencies and in-house teams. It's supposed to make reporting much easier with a lot of automation solutions and pre-made templates.
With Whatagraph, you will be able to pull data from various sources and present your digital marketing campaign results in one place without having to deal with PowerPoint or a similar solution.
Whatagraph starts at $199/month.
07 Swydo – for automated reports
Swydo is another great tool to quickly create customized and automated reports.
Trusted by thousands of companies across the world, Swydo is a marketing reporting tool that will measure and analyze key metrics from multiple data sources. Its KPI monitoring tool is especially useful when you want to quickly check if your digital marketing campaigns are going well or need improvements.
Swydo offers a free trial, pricing plans are tailored according to your needs.
08 AgencyAnalytics – for agency leaders
AgencyAnalytics is aimed at digital marketing agencies that seek automated reporting solutions.
This marketing agency reporting software offers automated client reporting, customizable dashboards, and more. If your agency has multiple clients and each one needs slightly different marketing reports, you can try this tool to automate your work. Once you set up report templates, you can schedule email notifications with marketing KPIs your clients need.
Depending on your preferences, AgencyAnalytics offers three various pricing plans.
09 Supermetrics – combine different marketing data sources
Supermetrics is another popular tool that combines multiple data sources into one tool and presents the results in a simplified version to improve your marketing reporting efforts.
Supermetrics also offers dedicated products for the most popular marketing data sources, such as Data Studio, Google Sheets, Azure Synapse Analytics, and more.
The tool is aimed at marketing and SEO professionals who seek in-depth analytics and insights about their marketing efforts.
You can try the free trial before committing to a monthly subscription to the tool.
10 DashThis – improve the efficiency of your report generation
DashThis is a user-friendly software solution designed to streamline your report generation and dashboard creation processes, ultimately saving you valuable time. With unlimited access to your data sources, this platform seamlessly connects to over 34 of the most commonly used digital marketing tools.
Unlike other tools on the market, DashThis eliminates restrictions on the number of users, allowing your entire team to benefit from its powerful capabilities.
With its flexible pricing starting at just $38 per month (paid annually) for 3 dashboards, and a complimentary 15-day trial featuring 10 dashboards, DashThis offers an affordable solution that delivers exceptional value for your marketing reporting needs.
Which marketing reporting tool is the best for my organization?
As you can see, there are plenty of marketing reporting tools to choose from. But you will be the best judge to decide which platform will suit you best. Hopefully, with this roundup, you have a good overview of what's out there along with a handful of recommendations.
You need to think of what you are reporting most often and what's the most time-consuming. Then, compare your issues with the solutions mentioned above. I'm positive you will find some interesting reporting tools that will help you with automated marketing reports and save you some precious time.
Check: How to Create a High-Quality Social Media Report?
Try the free trials first!
I highly recommend testing different solutions before you join a paid plan. Most of the tools presented above offer a trial version so you can check if the solution is right for you. For example, Brand24 offers a 14-day free trial – and you don't even have to provide your credit card details to get started. You can register below or through the floating widget to your right.
Brand24 is a tool that monitors online mentions about your company.
Hopefully, with this guide, your marketing reporting results will be much easier to achieve and with the right tool, you will become a shining star in your organization.