What Is Affiliate Marketing And How To Benefit From It
April 9, 2018 ・ 8 min read
It's high time we acknowledge the elephant in the room – it's becoming harder to find, reach, engage and, in the end, sell products or services to customers. Long gone are the days when marketers could simply pay for advertisements and expect great results.
There are so many online ads we massively install ad blockers in our browsers. And let's face it – when was the last time you were encouraged by an online ad to buy anything? I always get insanely annoyed by pop-ups which make it impossible to reach the content I want, and I assume I'm not the only one. That's where affiliate marketing comes in handy.
What Is Affiliate Marketing
In theory, affiliate marketing is everybody's dream. You just have to promote a product or service on your website or social media channels, and every time a customer makes a purchase, you get a commission. To put things simply, minimum effort, maximum revenue. Or, at least that's what all the guru's and get-rich-fast programs mentors want you to believe. Theory and practice are two separate things, so you shouldn't expect to duck into a pool of gold coins like Scrooge McDuck anytime soon.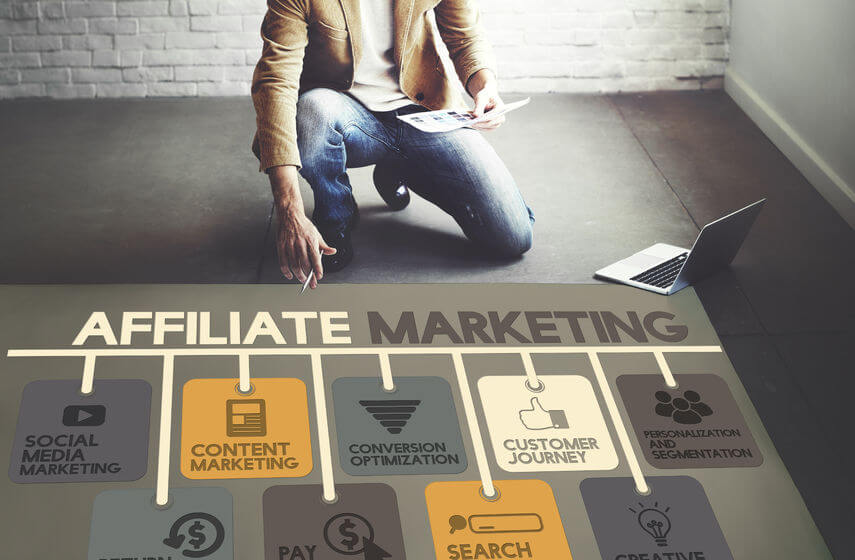 There are affiliates that make a lot of money, and there are those with some decent income. There is always the third group, which doesn't earn anything.
Who Is Affiliate Marketing Exactly For?
Affiliate marketing is for everybody. If you're an expert in your niche and would like to share your knowledge with a broader audience, then affiliate marketing seems like the perfect opportunity for you. Other people can benefit from your expertise, and you'll get an extra income. Seems like a win-win situation for everyone, doesn't it?
It's not wise to base your livelihood solely on it, as you can't predict whether people will be interested in products you offer or not. What's more, you only get a small percent of the sale. But it can cover some of your basic expense when it comes to your online presence.
To get your affiliate marketing business started you need a website or other means of communicating with your audience. There're a lot of tools you can use to do it, and we'll discuss it in the next article. Just remember about some tracking mechanism – it could be a cookie or a pixel. Without it, you'll never know how many customers you referred to the third-party website.
What To Watch Out For
But, as it always is, there is a fly in the ointment. Do you remember some of the most famous brands fails in 2017? A popular hashtag can turn into a bashtag within minutes, so you always have to keep an eye on social media channels of the brand you're promoting.
Imagine you've been cooperating with one of these companies, let's say Dove or DiGiorno Pizza. Last year, Dove released an ad showing black woman changing the colour of her skin while using Dove products. People were outraged by the campaign. No wonder – when it comes to insensitive advertising, Dove was pretty much on the top of the scale.


A similar problem was with DiGiorno Pizza. That's the Tweet they released in 2014:
The hashtag they used, #whyistayed, was a trending hashtag in defence of domestic violence victims. You didn't have to wait long to see negative reactions on the Internet.


Your reputation, which you've probably build for at least a couple of years, is on the line. And do you really want to be associated with a firm that for a couple of weeks had been known for some racial slur or whose sloppy manager didn't google a hashtag before launching a campaign? You might be held responsible for a social media crisis which is completely not your fault.
There are of course ways of getting ahead of all social media storms (as the Murphy's Law teaches us, they usually occur when you're away from the keyboard with no internet connection whatsoever).
At Brand24, our helping hand are alerts and discussion volume chart. Anytime there is an unusual spike in the number of online mentions you get a notification. You can protect your reputation, and we all know how much time and effort it takes to build a trusted online presence.
Tactics
Ok, so you're all set up – you have the know-how, you have the audience, you have a website, you track your conversions. Let's take a look at how you can make your offer stand out from the competition.
Compare
My mom always told me not to compare myself to others, as it may lead to low self-esteem. When it comes to affiliate marketing, you should do the opposite. If you write an article "3 best running shoes for experienced runners", you will show your expertise and get your audience a chance to choose the best option for them. You'll also have three affiliate links instead of one. That triples your opportunity to earn a commission. Comparison websites are helpful and have potential to make a lot of money. If you were looking for the Holy Grail, then you just found it.
Be transparent
You might be obliged by the law to disclose your affiliated cooperations. But it is a good practice to let your audience know about affiliated links. Trust is everything, and you have to be careful not to lose it.
If you're writing about a product then remember to mention your likes and dislikes. Be fair so that people will come back to your site.
The perks of going the extra mile
At Brand24 we deeply believe in the power of going the extra mile. It's amazing what it can do for your business. After all, people tend to value excellent service more than low pricing. And social media natives love to share their stories. Word of mouth marketing is the highest badge of honour, so if you get a chance go for it!
In the end, content is the king
Affiliate marketing is fun and stuff but don't forget why are you really on the Internet. You wouldn't be able to sell a single thing without your audience. It's vital to produce valuable content – content your readers like and engage. Don't focus on trade deals, rather have a bigger picture in mind. If you offer relevant and up-to-date information relating to your field, affiliate marketing will ultimately work.
Visuals matter
We buy with our eyes. I still spot from time to time websites that look like relics from the 90's. You know what I mean – flashy banners, Comic Sans and hideous colours. No matter how helpful your content is, the amount of expertise you have or how good your promoted products are – no one will buy anything from you if your website is sloppy. Think about nice photos (you can take amazing images with your smartphone!) and the general aesthetics of your website.
Distribution is vital
Especially in marketing. People won't react to your content and affiliate efforts if they can't see your posts. Look for the channels where your customers are active and get loyal followers. And if you become a (micro) influencer, you combine affiliate and influencers marketing.
How To Use Affiliate Marketing As a Brand
First of all, you have to consider whether affiliate marketing program suits your brand. You're giving away a portion of control over your product. What's more, many affiliate managers focus solely on quick sales, not on building brand reputation. Affiliate marketing may work well for companies that don't rely on branding power, for instance, shower curtains or kitchen faucets. If your company lives off of branding, affiliate marketing can manipulate your image.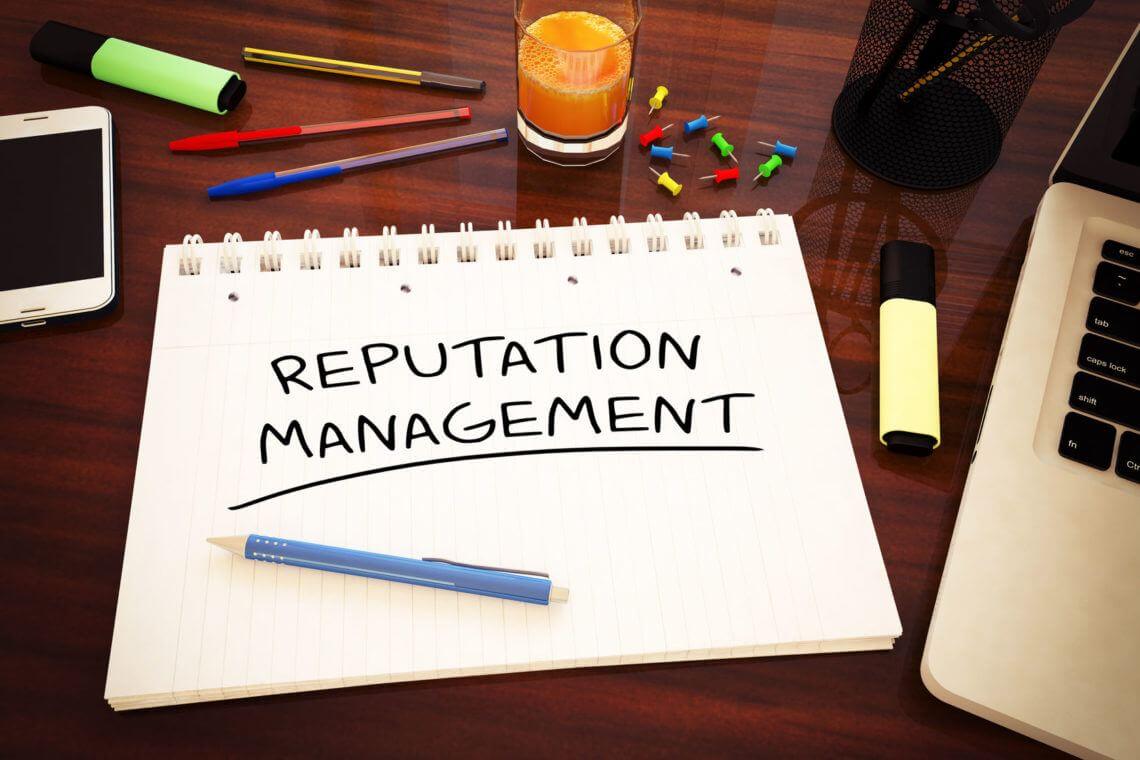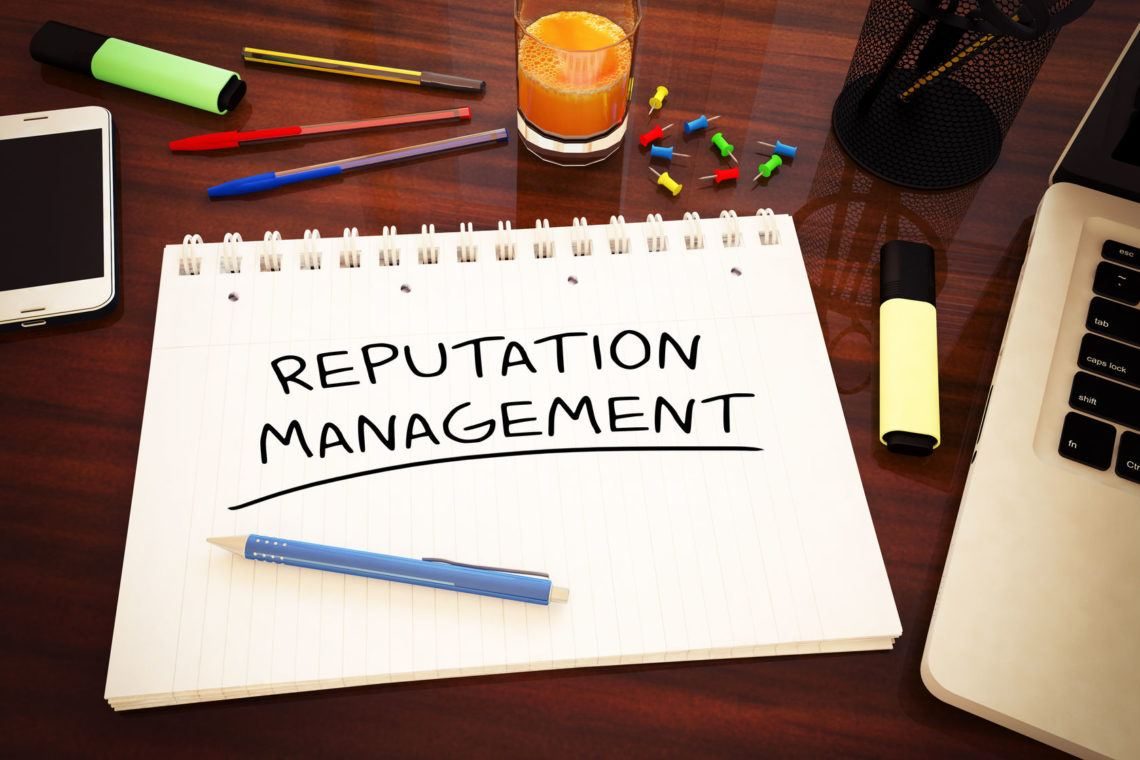 You also have to protect yourself. Permitting to represent your product to unreliable people can backfire, and you'll end up cleaning up the mess you have nothing to do with. Imagine being promoted among inappropriate content, like violence, porn or racism. Or they just spam their audience with a ton of emails, pop-ups etc. You put all the effort to build your brand reputation, and it can be gone in seconds, because of one person.
I firmly believe that proper research is the key to success in almost every aspect of life. Firstly, you need to find affiliate managers that align with your brand. Would you buy a new bike from a promoter that clearly has nothing to do with cycling?
Secondly, get to know what people are talking online about your partner. You can team up with some controversial affiliate; it just has to go in line with your overall marketing strategy. Given the right tools, you can find a massive amount of information (and I'm not talking about NSA or FBI kind of tools).
Take a look at the mentions I gathered about Gal Meets Glam, an American lifestyle blogger from Charleston. All the data gathered nowadays can be overwhelming (and we're bombarded by information – did you know that we receive five times as much information as in 1986?). Thankfully, you can filter the mentions according to your needs.
Check out Julia's overall social media reach. Not only it's quite impressive, but Julia is also active on many different social media channels.

Moreover, according to our Brand24 project, in the last year she had only 2 negative reactions. To put things simply – audience attitude towards Julia was only positive.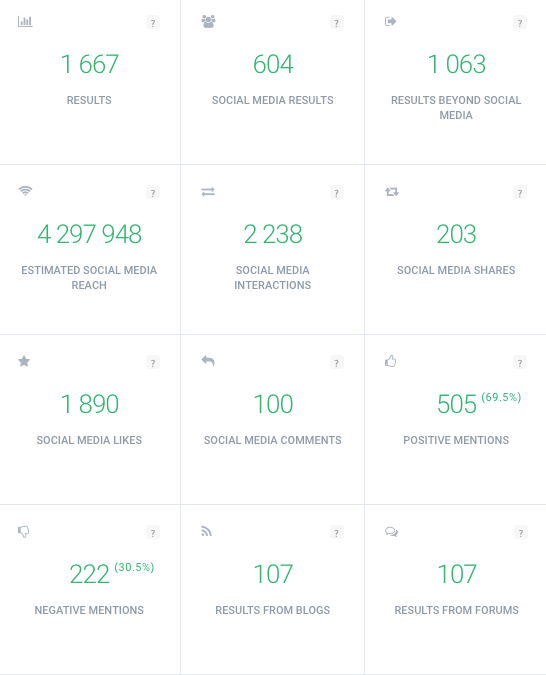 With all the data collected by Brand24, you can also identify the most influential social media authors. Gal Meets Glam is an unquestionable winner in both categories. Almost 3 000 000 users see her blog posts on average. When it comes to online marketing and affiliate sales, Gal Meets Glam seems like a perfect match.
Of course, that shouldn't be your only activity when it comes to engaging with candidates. You should prepare some sort of terms and conditions for your program. It will help not only you but also your partners – they will know exactly what to expect. And please avoid any lawyer – ish slang – simplicity is the key to successful communication.
Affiliate with trusted websites
Think about quality rather than quantity. It's more important to cooperate with one blogger or influencer with impeccable social media engagement than to have your product listed on as many sites as possible. Influencers can do wonders for your business, and if your product or service is outstanding, you should definitely look for some partnership possibilities.
Possibilities for success
There's no success without risk. An affiliate marketing offers loads of possibilities for success. You can reach a new audience, one that you didn't know existed earlier. If you're planning on expanding your business you can vet the markets – see how many potential customers there are. That might be especially interesting if you offer a very niche product and don't have resources for market research.
Remember that you don't bear any advertising costs. If the affiliate products don't sell the blogger won't earn an affiliate commission. When it comes to money, your risks are minimized.
Can Affiliate Marketing Work
To keep matters simple – yes, it can! It can bring revenue to affiliate managers at almost no additional costs. It's also interesting proposals to brands – you get to explore new market opportunities without the burden of additional marketing expenses.To make it work, the same principle applies to both sides of the party – choose wisely, and you won't regret it.
By the way, we launched our own affiliate marketing program! If you want to promote Brand24, just take a look here and start earning some money!
HANDPICKED RELATE READ