All marketers face this situation when they do not have a convincing answer about the impact of the social campaign on the ROI.
You may show the number of followers, tweets, post engagement and post reaches to your managers, but the question is did all these really had any impact on the bottom line? The answer is a loud 'No' and that is where our concerns start.
What is the key metrics that are useful to track how social media activities are boosting your business outcome? Let us have a look at the key metrics that will show the outcome of your social efforts.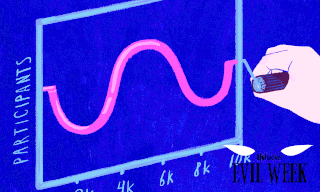 1. Link clicks, click-through and bounce rate, all are equally important
If you were tracking until now only the number of clicks on your website links, you missed out other activities that are important to measure the success of your campaign.
Just like click through rate, tracking the bounce rate separately for your social media audience is equally important. You have the number of social visitors and you can then easily know the numbers of clicks on other pages and bounce from this audience, right? While we always want our visitors to stay longer on a page measuring how many of them actually go to other pages is important to evaluate our success of the social engagement.
To track this metric all you need to do is to set up an analytics account. I personally prefer Google Analytics. Now in the settings of your analytics plugin click on the 'Bounce Rate' under "Channels" section and you are done.
2. Followers, likes, reactions and comments
The number of followers likes comments and reactions on your posts and social pages make up a crucial metric concerning your audience engagement, popularity, and effectiveness.
How many followers your page got as of now?
Do your page and posts get Likes frequently?
Do the page and posts get positive reactions in the form of shares and comments frequently?
A loud 'yes' to all these questions mean you are on the right track in creating engagement and resonance with your social audience.
The best way to make this metric deliver positive result is to post contents frequently and ensure making your posts compelling and engaging. Facebook offers a great analytics tool to monitor your page engagement, post reach, and other activities frequently. Use these features to keep a tap on what's going on. In Twitter evaluate the number of tweets, retweets and details of the activities of your followers to get a complete idea.
You can make your marketer's life easier with a social listening tool like Brand24. It works wonders when it comes to social media analysis. In one dashboard you can see all mentions of keywords related to your business, be it your brand name, product name, hashtag or marketing campaign.
Below is a project tracking "content promotion" keyword: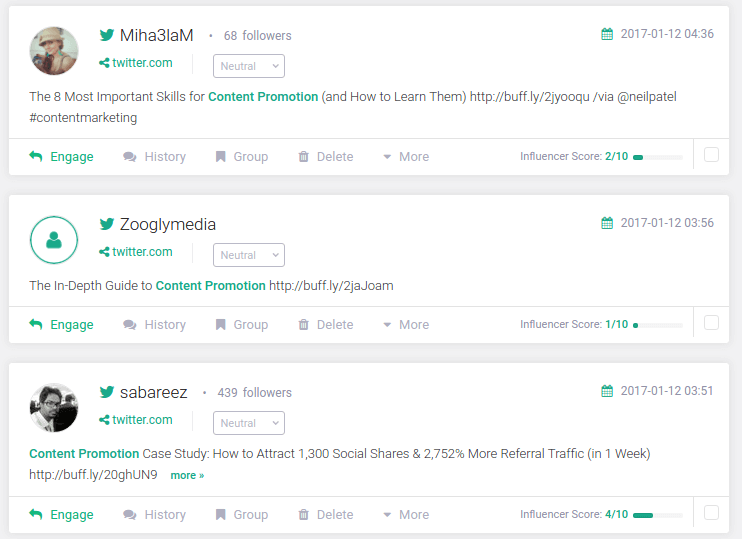 What's more, you will see the sources of mentions, the number of interactions, their reach and more. It gives you a lot of insights you can analyse and adjust in the future. For example, you can turn on Storm Alerts that will inform you about sudden changes in mentions volume. Here you can find more info on how Brand24 can make your social media analytics easier.
Or, if you already feel like, you can start a Brand24 trial. It's absolutely free.
3. Track when your audience gets social
Everyone has one's own time to get engaged on social platforms.
And this time differs. The timing may apply to different groups of people. If you have an international focus, the geographic difference in timing complicates the thing. Finding the right time of posting when most of your audience is active is important. As your audience grows and you have several groups with different timing, you can address them separately.
On Facebook, you can track hourly engagement data.
On Twitter, it is available for a span of 28 days.
4. Inbound links

What are inbound links? They are your site's links posted across other websites and channels. Their visitors land on your site. The number of links shows how accessible you are across various websites and channels.
What is the relation of inbound links with the social campaign? The social campaign actively pushes and spreads your links making your backlink profile stronger. So, it is important to check how the social media campaign really helped you in making more backlinks.
5. Volume of search of your brand name
Positive social reviews of business brands, products and services create more trust and curiosity than all other means. This why following your brand's online reputation is crucial here.  
The question is how can you measure search volume of your social campaigns? Well, again, you should consider using Brand24. You can track the performance of your marketing efforts with the number of mentions and sentiment analysis.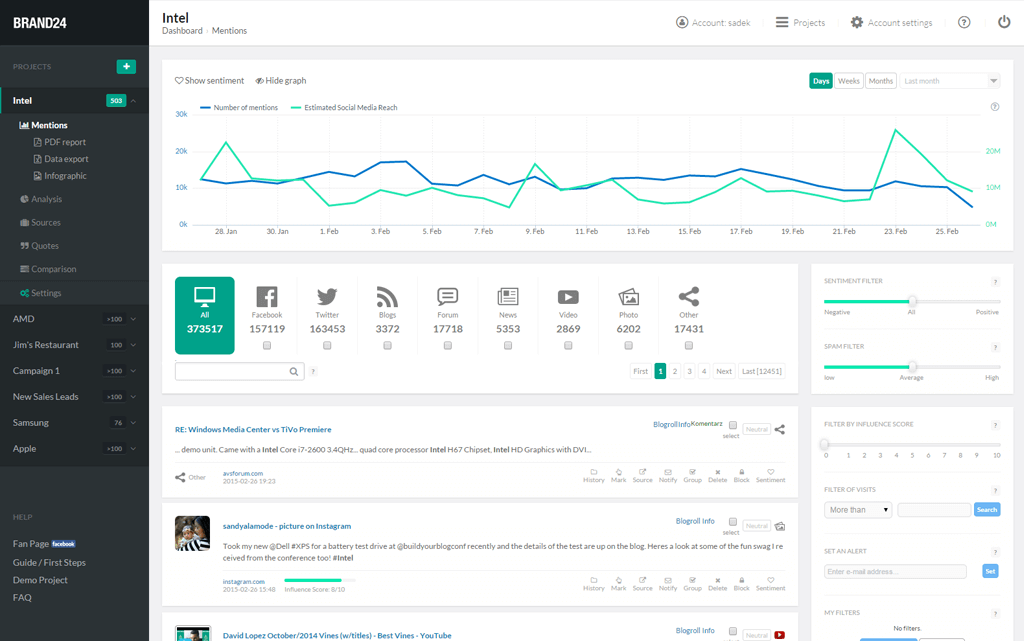 6. Deciphering the demographic data
Most of the major social platforms are not niche-specific and naturally, you have the variety of people of different interests, preferences, and specialties. Your posts on Facebook and Twitter are seen by urban, rural, millennial and aged people. It requires focusing on demographics to remain appealing to your audience. You can easily segregate your audience as per demographic categories and drive engagement for each segment separately.
To conclude
Every business wants to deliver a highly customized, user-focused and engaging experience with their social media campaigns. Tracking the effectiveness of your marketing activity should be strictly connected to these metrics. A social listening tool like Brand24 may come in handy here. Find out more how it can improve your business.
By the way, see what 35 social media marketing experts say about trends in 2017!
Author Bio
Keval Padia is a Founder & CEO at Nimblechapps, a fast-growing Android game development and Apple watch app development company. Innovation and updates of the field lures him to express his views and thoughts on certain topics.
---
---