8 Ways to Hone Your Brand's Online Reputation
August 9, 2019 ・ 6 min read
Nowadays, brand online reputation is one of the essential elements that make up the company's commercial success. A positive brand reputation is what makes customers loyal to brands and buy their products or services.
In this text, I'll tell you about 8 ways to hone your brand reputation and show you some tools which may be helpful in this area.
Let's go!
Respond to Reviews
It's one of the best ways to stay in touch with your customers and get feedback about your product, or service.
91% of 18-34-year-old consumers trust online reviews as much as personal recommendations. Also, 89% of consumers read businesses' responses to reviews!

Source: BrightLocal
Although responding to the reviews on your fan page or website shouldn't be problematic, spotting reviews outside your pages may be quite tricky. At this point, you should consider using one of the social media monitoring tools.
These tools allow you to:
keep the buzz around your business under control
react quickly to what's being said about your company
get to know your customers better
gather some feedback about your products or services
get access to every online mention about your company
The most important thing is to select the right keywords you want to follow. Media monitoring tools will track the chosen keywords and display public mentions containing these words.
We recommend choosing:
Your brand name
Your product or service name
Your branded hashtag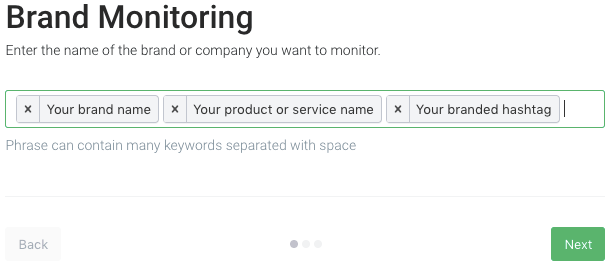 Then, in the Mentions tab, you'll see every public mention containing the keywords you provided. If you want to go to the source of a mention, click on it and the tool will automatically redirect you to it.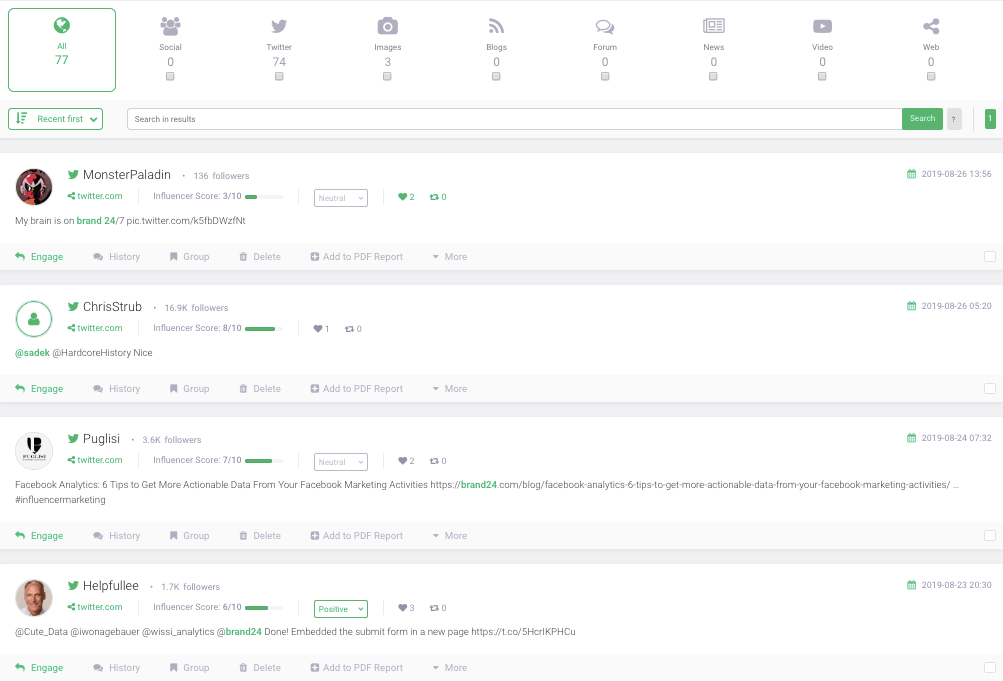 Personalize Your Customer Interactions
It's a chance to show your human face when you are responding to your customer's surveys, queries, complaints, etc. Try to personalize the answers, call your customers by name, focus on their problem, refer to what they said.
It will make your customers feel valued and will shorten the distance between your brand and them.
This tactic helps to generate brand loyalty, customer satisfaction and improves your brand's online reputation as a profitable company which cares about its customers.
Increase Social Media Engagement
The number of social media users is expected to exceed 3 billion by 2021. With so many people using social media, it's logical that more and more people will be using social media to inform their buying decisions.
Also, social media are the best way to communicate with the customers, inform the world about your new products or services.
But there is no successful social media campaign without measuring the effects of your activities. Use media monitoring tools to check metrics like
Estimated social media reach
Number of social media interactions
Total number of shares, likes, and comments
etc.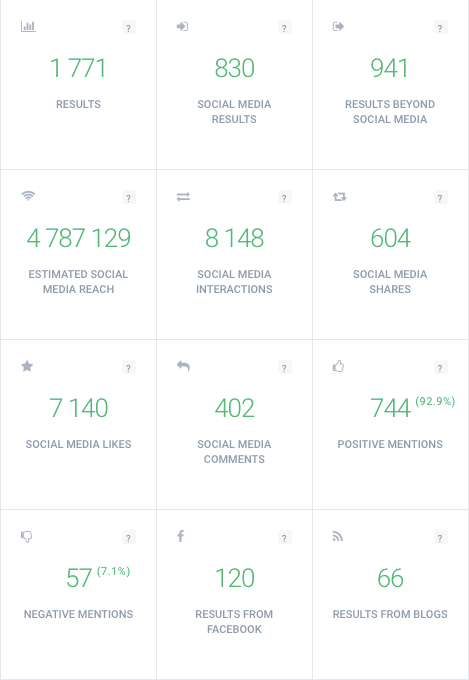 Learn how to improve social media engagement and let people find you!
Use Sentiment Analysis Tools
I know that "There is no such thing as bad publicity," but I also believe that it's way better to be associated with a positive image.
The sentiment of your customer's opinions and reviews is one of the most important factors that influence your brand's online reputation.
Sentiment analysis tools take a digital text and classifies it as positive, negative, or neutral.
It shows you what your customers like or not, which of your products or services are their favorites, what are your strengths and weaknesses.
It also makes it easier to spot negative comments which allows you to react to them quickly before it gets out of your hands.
Check out the video below to find out more about sentiment analysis:
Collect Feedback and Make Improvements
Your customers are the best source of feedback about your product or service, so to hone your brand's online reputation you need to make them feel free to share their opinions, and that they are essential for you.
Listen carefully to what people say about you and implement their feedback if it's going to improve their customer experience.
Why is it that important?
Your customers are the ones that pay your bills. You earn money because they want to use your products or services. They use them because they meet their needs.
If you stop giving them what they need, they'll go to the competition. That's why you should do your best to provide a product or service that best meets the demands of your customers.
Your customer feedback is a direct answer to questions that will come up among your team when you're strategizing on how to create this new product or feature. What's being demanded the most, supply it.

Daniel Griggs, ATX Web Designs, LLC
By doing this, you'll show people that you care about their feedback and your main goal is to provide them the best product or service you can deliver.

Learn more: Read this post to get to know how to improve the quality of customer feedback and get amazing results. Also, check the best customer feedback tools.
Deliver on Your Promises
If you promise something – live up to it. Unmet marketing promises or customers expectations can be devastating to your brand reputation.
When brands don't keep promises or fail to meet customer's expectations, it causes disappointment, frustration, and even anger, which harms the client's perception of the brand.
When we promise something and fulfill it, we inspire trust and build strong and loyal relationships with our customers.
Provide World-Class Customer support
For some reason, social media are named "social." Treat it like a channel of communication with your clients, not only as a place for ads.
Use media monitoring apps to stay up to date with all the mentions and queries about your product or service and respond to them as soon as possible. The longer they must wait for a response, the more frustrated they will get.
Keep on monitoring your brand in social media to be able to react quickly to queries about your products or services.
Do your best quickly and be open to help without being pushy and trying to sell by any means necessary. It may bring you more customers than you can expect.

Use Live Customer Testimonials
91% of 18-34-year-old consumers trust online reviews as much as personal recommendations.

Source: BrightLocal
If people talk positively about you – brag about it!
It's one of the best and most successful ways to hone your brand reputation. With a little help of media monitoring tools, you can show your Live Customer Testimonials on your website.
Why is it worth doing?
On-site testimonials have a massive influence on the purchasing decisions of consumers
It's free and useful advertising. You don't have to create anything, let people spread a kind word about you!
Customer testimonials are the social proof of the value of your product
They show real stories of your satisfied customers. What can be more convincing for a potential customer?
Watch the video below to see how to share Live Customer Testimonials on your website:

Conclusion
To win the minds of consumers, you need to show them the unique value of your products or services. They have to know that among thousands of similar products, your product is a special one.
When everybody ensures that their product or service is the best, you better show people why they should consider you as the best player on the field.
If you want to learn more about brand reputation, I strongly recommend you to read these posts: