There's an old saying that goes don't judge the book by its cover. Well…
Forget about it. At least in terms of marketing, promotion, brand image and your company's market reputation.
Whether we like it or not, success is in a huge part based on your company's market reputation, at least on the outside.
This is why managing your reputation is so important to your business. This video quickly explains the concept of online reputation management pretty well, including 2 important aspects you need to consider to do it right:
Your market reputation — or brand image is one of the most fundamental aspects of your business. It reflects the way your customers and market perceive your company on various levels, starting from product, customer service, social media engagement to content.
54% of consumers don't trust brands and consumers are essential for running a business. There are 2.1 million negative social mentions about brands in the U.S. alone, every single day.
Not good, right? With this state of things, companies have a long way to improve their reputation.
That's why honing brand reputation is a must these days.
What Can You Do?
There's a number of business areas that influence brand reputation. Starting with customer service, through social media interactions, to sales, each one of them can be monitored and controlled with a social listening tool like Brand24.
Social listening, also known as social media monitoring, allows you to track all the mentions of a given word or phrase on the Internet in real time. The word or phrase can be your company name, product name, or basically anything connected to your business.
Social media monitoring have also other applications in hashtag monitoring, customer service, research, social selling and more.
And what's crucial here, social listening tracks mentions across social media, blogs, websites, news sites, discussion forums and all the other public places on the Web.
Such a tool gives you the opportunity not only to see what's your brand social perception, but it also gives you the tools to manage it.
How?
Let's get to it!
Analyze Your Brand Image
Usually, social media monitoring tools allow you to precisely analyze your brand reputation online. You get to see the number of mentions, their social reach, engagement they drive, sentiment, the most influential sources and authors.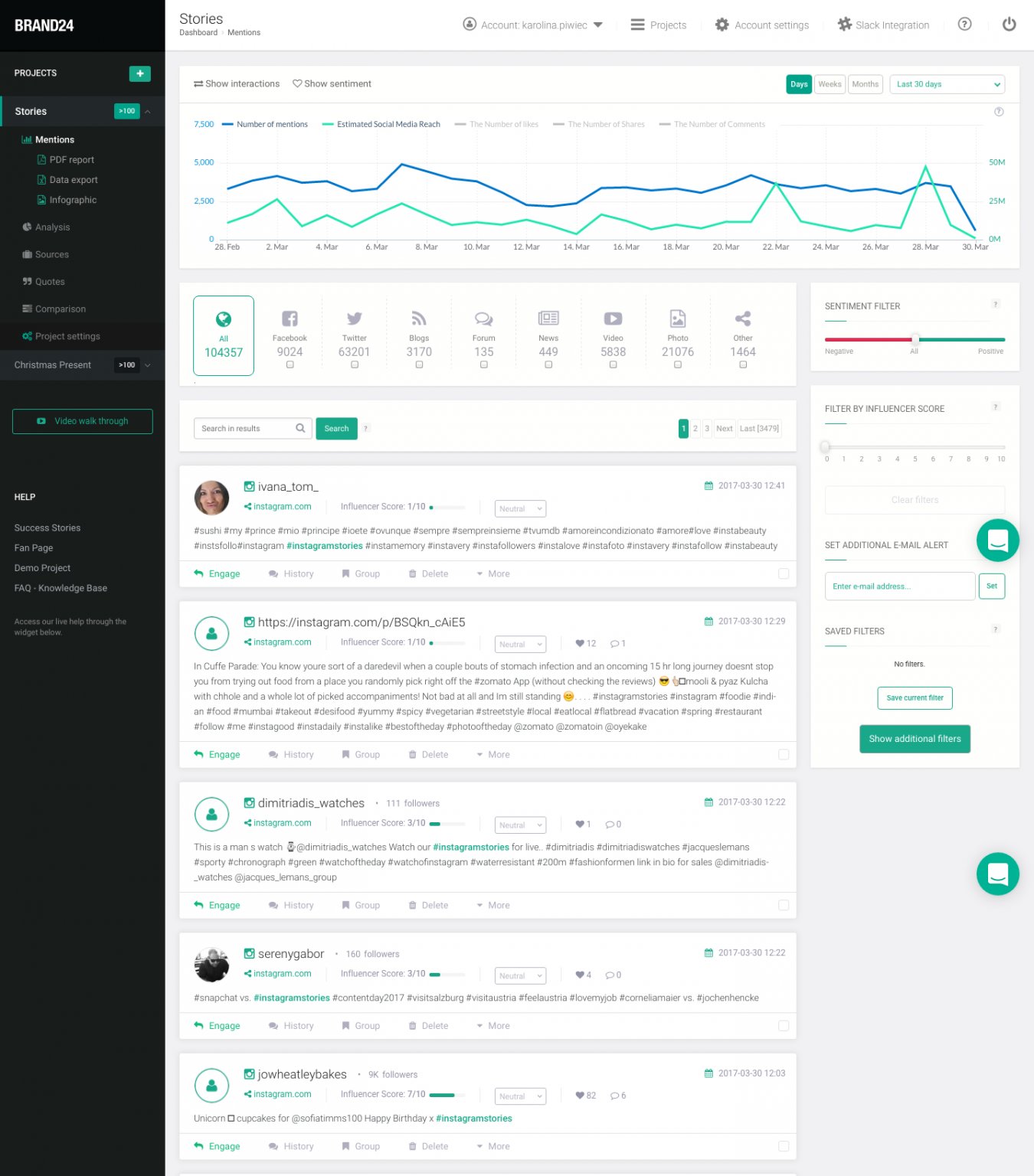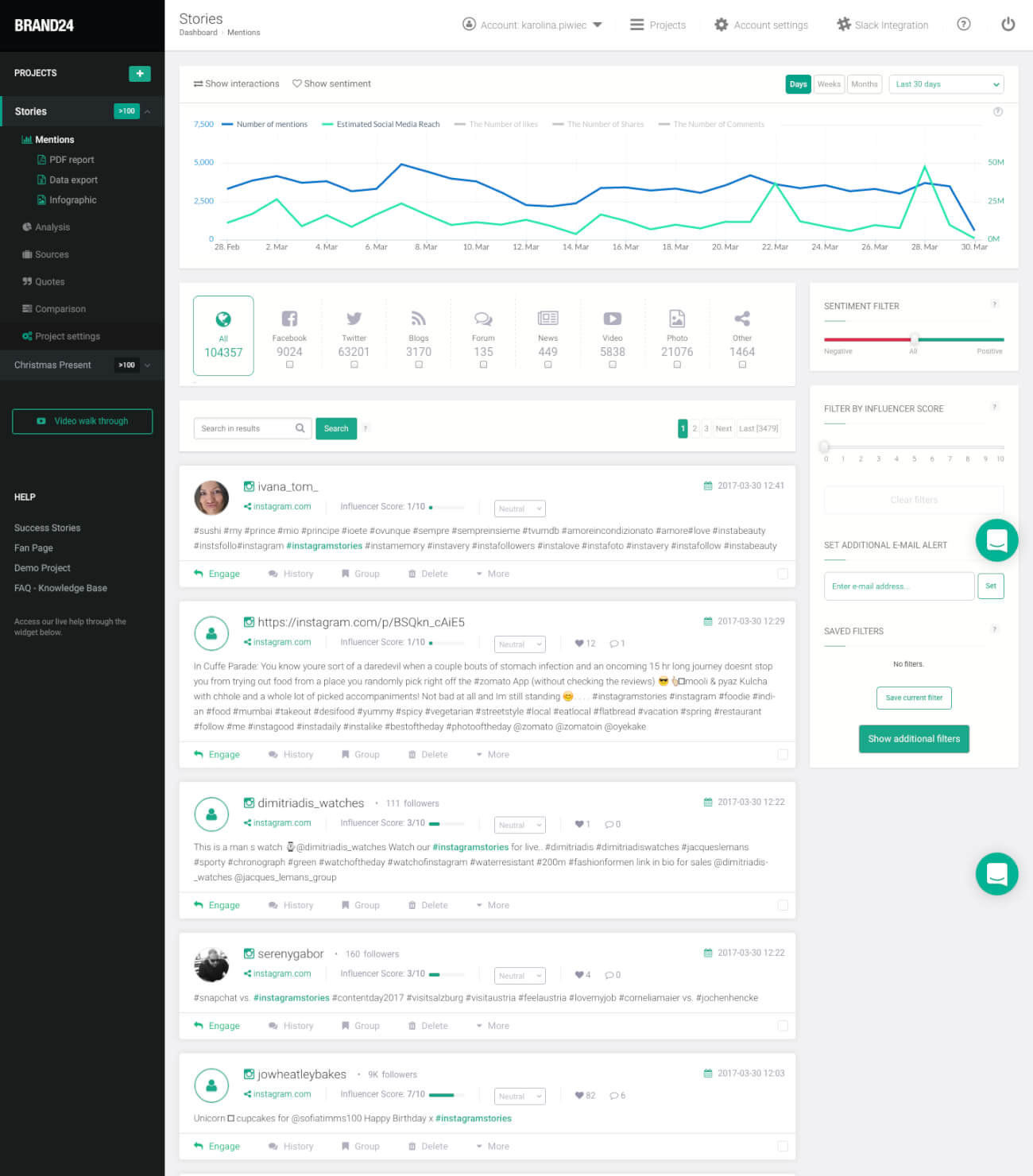 Everything is presented in a simple way in your dashboard. What's more, you can export all the data to a simple, yet insightful PDF report consisting of numbers and charts. You can quickly discover the Achilles heel of your brand image and adjust your strategy to fix it.
Nip the Problem in the Bud
It so happens that more and more customers express their opinions online. It includes also the negative ones.
Take even a minor issue, add a short-tempered customer and you have a problem. Bad news travels fast and even more so on the Internet. You need to prevent it from escalating into something bigger.
With real-time mentions from a social listening tool, you can react ASAP and reach out to such troubled customers and solve their problem.
Adjust Your Strategy
Know what consumers want. Meet their needs. Exceed their expectations.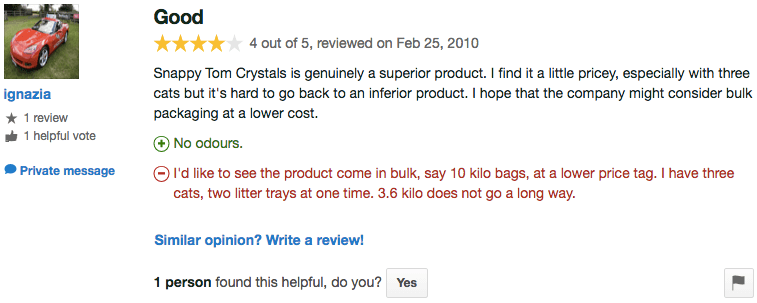 Henry Ford once said: 'If I had asked people what they wanted, they would have said faster horses.'
Monitor the industry, follow the conversations related to your product, make predictions and adjust your company strategy to present your customers with groundbreaking solutions.
Following these topics allows you to find out customer insights and product improvement suggestions.
Become that brand that drives innovation.
Monitor Your Competition
Keeping an eye on your competition is another essential area that influences your brand image. Companies change the industry and you need to keep up. Track your competitors' moves, compare your results, and adjust your product, marketing, sales and communication accordingly.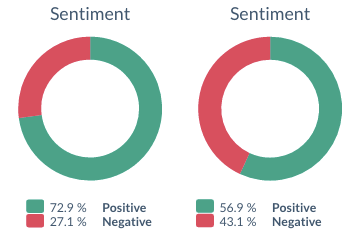 Reach Out to Your Community
Interact with your community and provide the members with personalized communication. It's easy to spot conversations about your brand with the official handle, but such conversations take place without the official handle, also outside of your social media.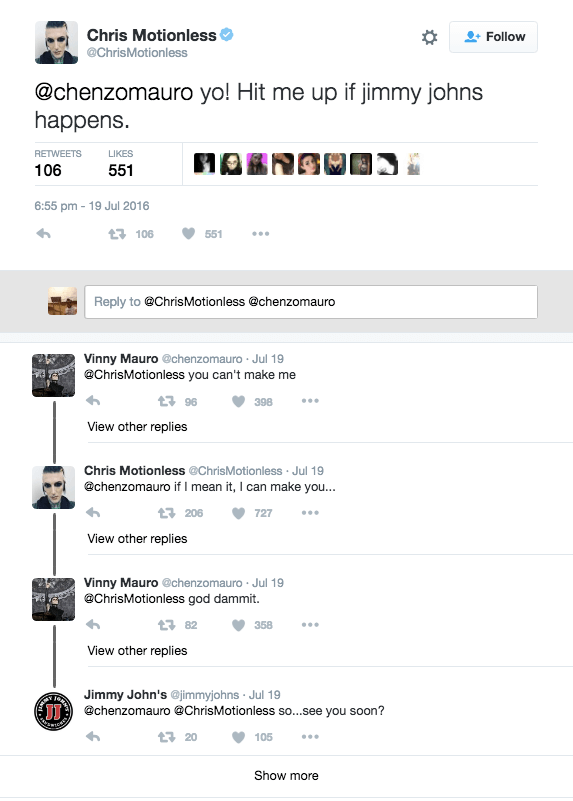 Be sure you're there.
Increase Your Brand Awareness
Make sure the popularity of your company increases.
Social networking's doing the job here. Social media monitoring tools allow you to identify influencers likely to endorse your product to their communities. It's the good, old word-of-mouth marketing.
Conclusion
It doesn't matter how you see your company or product. It's the consumers' opinion that matters the most and has a strong influence on profits.
It's good to be aware of these opinions. With a social media monitoring tool, you can monitor them and adjust accordingly.
To see how it works in practice, sing up for a Brand24 trial. It's absolutely free.