Top 5 X (Twitter) Influencer Tools
December 21, 2019 ・ 8 min read
Twitter influencer marketing has been the go-to strategy for social media marketers for many years now. The cooperation between brands and social media influencers is beneficial for both parties involved. Influencer marketing campaign can boost your brand awareness, help you reach new Twitter users, and, ultimately, boost the bottom line.
Companies are able to spread their message to potential customers and increase the possibilities of acquiring new sales leads. Influencer marketing campaigns can establish their credibility and earn money.
Think of a Twitter influencer campaigns as a carefully chosen megaphone, that helps you broadcast your message further than you could've done on your own.
The key to a successful Twitter influencer marketing campaign is to choose the right person to work with. Someone who shares the same values as your brand and has comparable tone of voice. Your ideal industry influencers will share the target audience with you.
Unfortunately, there are plenty of social media frauds on the Internet – people so desperate to become Twitter influencers they are taking shortcuts and buying followers, likes, or even comments.
There's a way to find relevant influencers that will boost positive sentiment and drive purchase intent.
I'm taking about Twitter influencer tools!
The tools will help you not only find the right person to promote your product but will also offer a robust analytics section and a platform to engage with your audience.
So, here it is! Top 5 Twitter influencers tools!
5 Twitter influencer tools
We know now how important it is to find the right Twitter influencer for your next marketing campaign. Engaging influencers will help you reach target market, expand the reach of your social networks. You can work with micro influencers or get celebrity endorsements — either way, your brand will benefit.
I've tested several tools and have chosen the lucky five Twitter influencer tools that will help you bring your influencers campaign to a brand new level.
The Twitter influencers tools I described can be divided into two groups. Some will help you find the best fit for your marketing campaigns – right influencers who have the same target audience and tone of voice as your brand. Identifying influencers is key to success in influencer marketing.
Others will have a great analytics section and will help you with measuring the effects of your Twitter influencer campaign.
And some of them are all-round Twitter influencers tools and combine both features!
1. Brand24
I'd be doing you a disservice not recommending our tool for Twitter influencer marketing.
Brand24 is a social listening tool. One of its features is Twitter monitoring so once you enter the keywords you want to monitor on Twitter, the tool will gather all the online mentions containing them.
To find the best influencers on Twitter for your campaign simply type in the keywords related to your industry.
For example, if I were selling lipsticks online I would monitor keywords like "lipstick"; "beauty" or "makeup". Any time someone's tweet contains any of the keywords the tool will collect the mention in a dashboard and analyse the nature of the mention, for example, its sentiment, or the social media reach of an author.
Brand24 will prepare a list of the most influential authors based on your keywords.
The list is accompanied by two metrics:
the share of voice – the amount of online discussion generated by the Twitter author;
influence score – an estimated number of views generated by the selected author's containing the monitored phrase.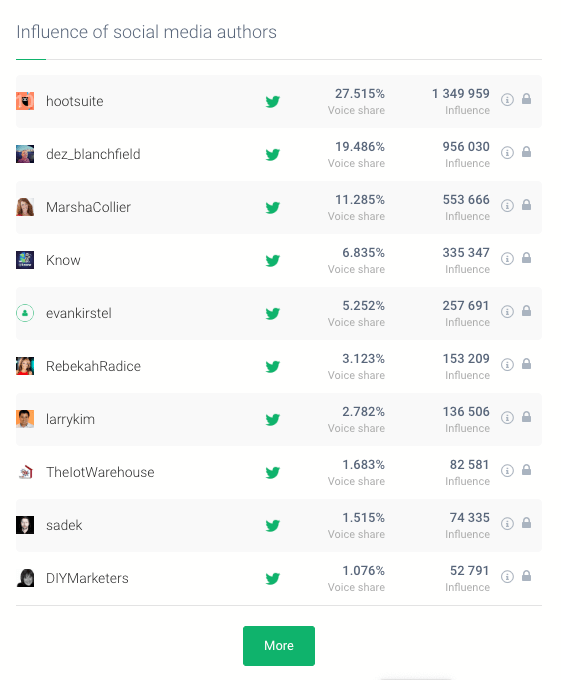 Here you go! An easy and effortless way to find influential people already talking about products within your business niche.
Brand24 will also monitor other social networks, so if you want to expand your influence marketing campaign, you are in the right hands!
But your work on your influencer list doesn't stop there.
You probably heard about recent scandals regarding Internet celebrities and influencers, who vouched for a product with their authority. The only problem was that they were involved in a scandal which diminished not only their authority but was also a serious problem for the brands involved.
The good news is that there is a solution to the problem and it's called sentiment analysis.
Twitter sentiment analysis will determine whether the mention was positive, negative, or neutral. Since the mentions are gathered in real-time, you can keep your eye on the ball and react before the crisis escalates.




Another exciting feature of Brand24 when it comes to Twitter influencers' marketing are the hashtag metrics.
Measuring the results of your campaign is a must-have. If you put your campaign hashtag as one of your keywords, the tool will calculate these Twitter metrics:
estimated social media reach;
engagement metrics, for example, social media interactions;
type of interaction;
the total number of positive and negative mentions.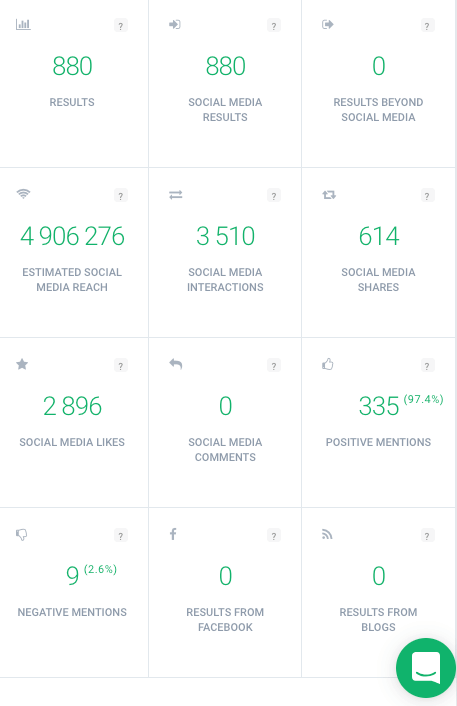 The tool also helps you find trending Twitter hashtags.
Give Brand24 a spin during free, 14-day trial (no credit card required).
2. Socialblade
Socialblade works a bit differently than Brand24, but it is a great for finding influencers.
Socialblade rates Twitter profiles based on their follower rank, average number of likes, and average numbers of retweets.
An interesting metric for everyone looking for influencers on Twitter is a chart showing the increases and decreases in the follower count. Before you start your cooperation, you should check both micro influencers and influencers with high followers rate.
A sudden spike in the numbers of followers should raise a red flag.
It probably means that the Twitter influencer has bought some fake followers or bots to boost their followers' count. And you want to broadcast to real people who care about your message not bots.
Here's an example of steady follower growth, which was achieved by building a profile from scratch.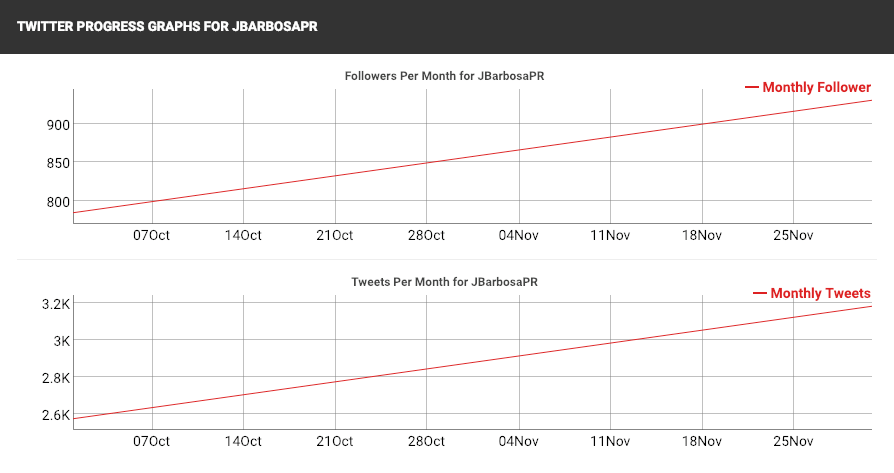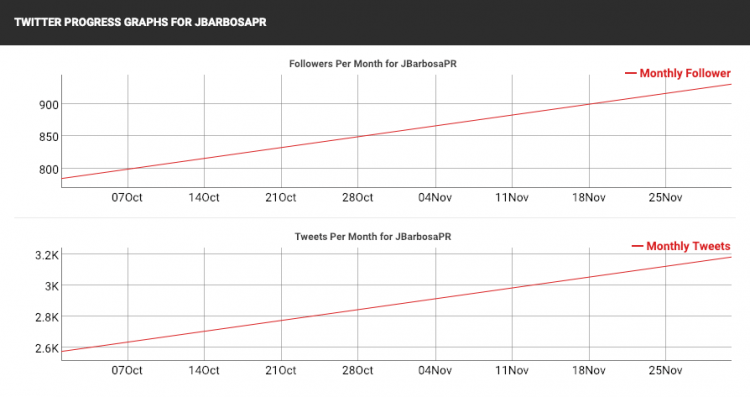 The great think about this Twitter influencer tool is that it's free and easy to use. All you have to do is type the name of a profile you'd like to check and the rest is done for you!
Socialblade is a free tool.
3. Klear
Klear is a state-of-the-art influencer management platform.
It main target are bigger companies who already conducted an influencer marketing campaign.
Klear's database has more than 900 million influencers. Klear then divides these influencers into more than 60 000 topic categories.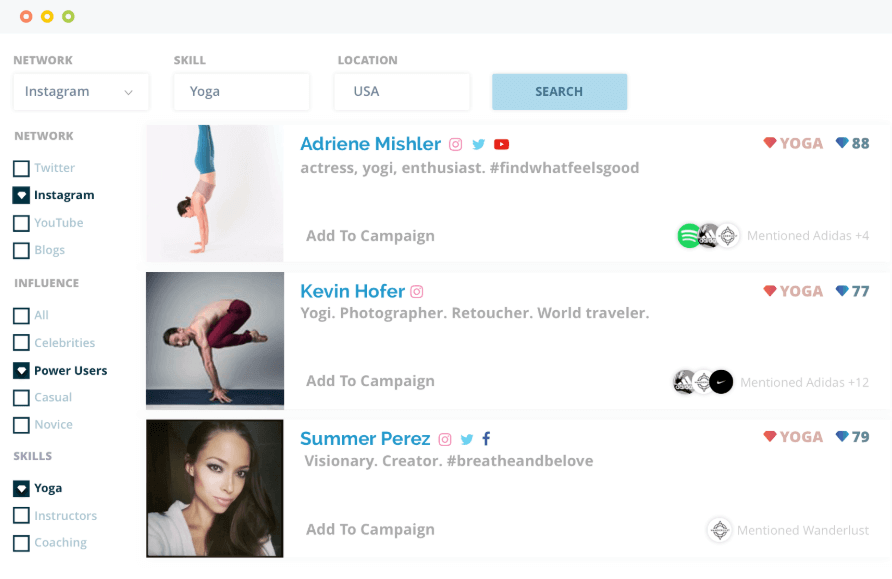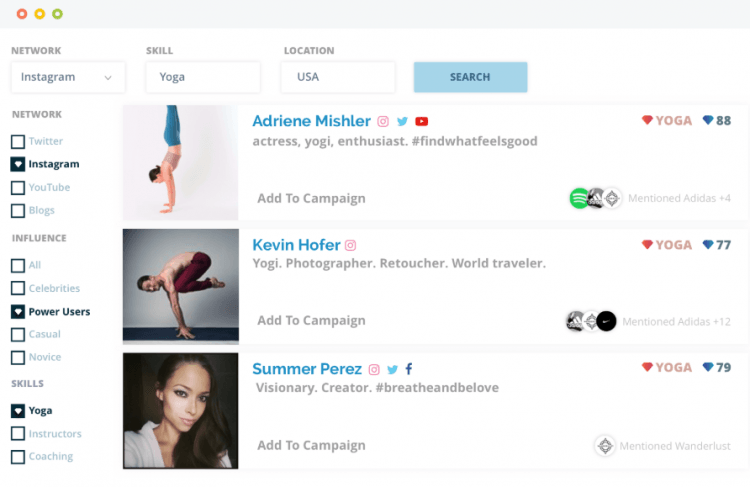 Klear not only focuses on Twitter influencers' but takes a closer look at their audience demo- and psychographics as well. You can filter the results according to a social media platform, skill, location, and type of influence.
Unfortunately, the pricing is available upon request, but there is a startup plan.
4. Twitonomy
Twitonomy is one of the Twitter analytics tools that will provide detailed information about separate Twitter profiles.
Twitonomy won't find Twitter influencers around your niche, but the tool will prepare a complex analysis of a Twitter account.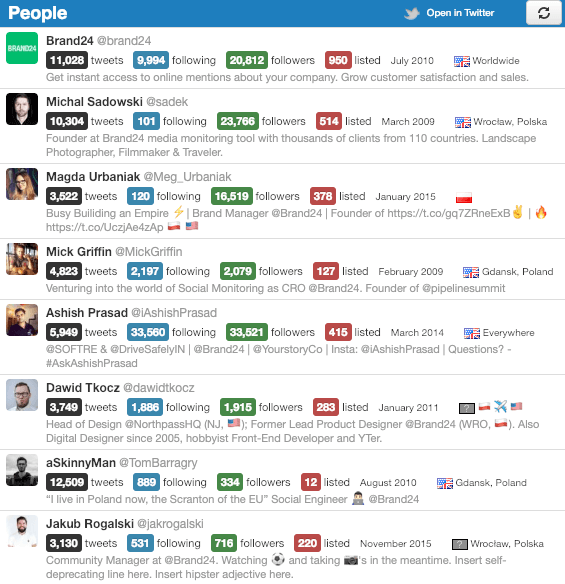 The analysis includes:
download tweets into Excel or PDF documents for backups or sharing;
analyse specific time periods;
see top engaging users;
get search analytics on any keywords, hashtag, or users;
see how your tweet spread across Twitter;
save tweets from your favourite lists;
track Twitter stats.
Monthly plan for Twitonomy starts at $19.
5. Influence.co
Influence.co works for businesses and influencers alike, which means you can either pitch influencers you'd like to work with or set up your profile and be discovered by the Twitter celebrities.
Besides that, Influence.co also offers a robust Twitter analytics section. The demographics include:
age distribution
gender
location
interests
ethnicities
income.
Influence.co let you organize your applicants onto lists and group them by location, project or audience size.

The Twitter influencer tool also offers a solid analytics section. The tool will calculate the engagements of the posts and generate reports you can share with your team.
The basic version of Influence.co with 30 contacts/month and 50 results per search is free. Business Pro with 300 contacts/month and unlimited searches costs $159 per month.
Why do you need Twitter influencers?
The ultimate goal of social media presence is to generate leads and drive sales. You can achieve the goal by applying different tactics to your social media accounts. Apart from paid, media guest post, and organic growth, influencer marketing is one of the most efficient way to grow your social media accounts.
Social listening will help you find influencers that can spot trending topics and captivate the attention of their followers. You can distinguish your messaging from other brands and become and industry leader.
Running a campaign doesn't have to be time-consuming. With the help of the right tools, you can easily generate more leads for your brand and, at the same time, increase engagement and build a community.
Twitter influencer tools
Twitter influencer tool will help you manage your influencer marketing campaign. You can choose between free Twitter influencers tools which will be great for beginners in the influencers' marketing field.
With some additional research you'll be able to successfully step into Twitter influencer marketing and achieve all of your goals.
There are Twitter influencers' tools for more seasoned marketers. They offer much more detailed analytics section, which will help you tailor your campaign to your needs.
See also how to find Instagram influencers.