Who Are Micro-Influencers & How to Find Them
March 30, 2017 ・ 3 min read
Recently, we released a data-driven Top 100 Marketing Influencers report. It's based on 2 million mentions and 4 million interactions influencers generated in social media. The report contains 100 influencers who drive the biggest social media engagement in social media. The data comes from a social media monitoring tool.
In the case of the report, we're talking about industry influencers and thought leaders with millions of followers. Their insights and opinions give shape to the industry, trends, tools and best practices we implement in our daily work. They are relatively well known to marketers all over the world. I guess the vast majority of marketers reacts on hearing "Gary Vaynerchuk".
Influencers gathered in the report certainly aren't micro-influencers. They're rather MACRO-influencers.
Try out media monitoring to track online mentions about any brand, product, service, marketing campaign, topic and more.

Who Are The Micro-Influencers?
Cooperating with the biggest industry influencers usually has a positive quantitive result. It's based on social media reach and engagement those influencers drive. It guarantees us a large exposure.
On the other end of the scale, we have micro-influencers. It's a relatively new term and has barely anything to do with the buzz, fame and fortune influencers from our report generate. Micro-influencers are social media users with significantly smaller but more engaging following than macro-influencers.
For example, in the case of Instagram, a study from Takumi proves that the huge following has an inverse effect on engagement. Below you can find some numbers to get perspective.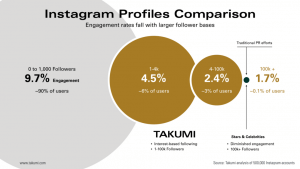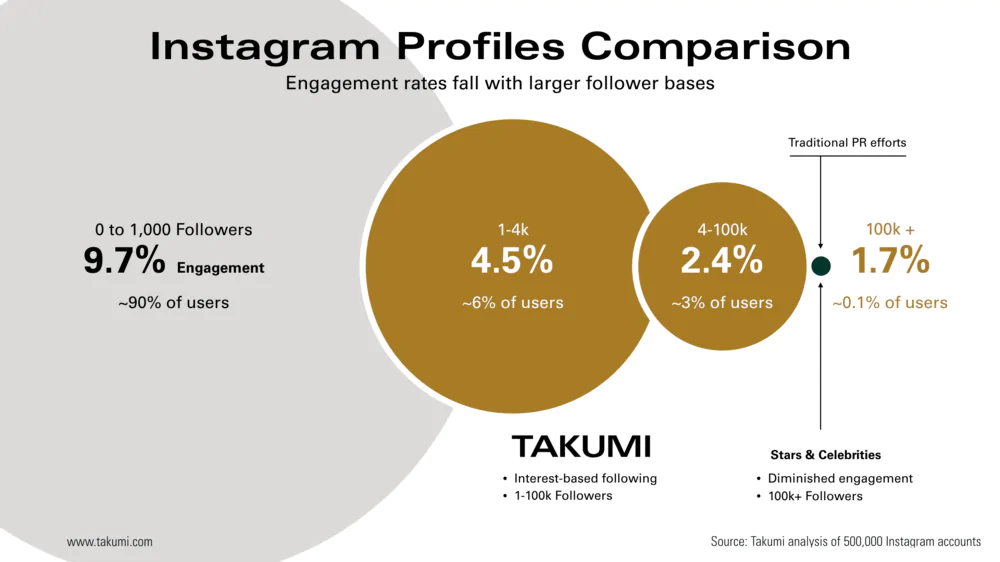 It appears that relationships and relatability between people have, in fact, a bigger impact than the influence of top influencers. It of course influences purchasing decisions.
The term "mico-influencers" immediately brings to mind the quantitive qualities, such as the number of followers and social media reach. This, however, is a short-sighted view that requires deeper investigation. The gist of the term lies in proximity between people. It's all about the same footing, accessibility and shared experiences.
For example, a group of cyclists connected on social media has a bigger influence on the purchasing decision of another cyclist than any top-shelf influencer.
So micro-influence is not defined by the number of one's social following but the relevant conversation groups that a buyer engages in. Therefore, a micro-influencer is not someone with a specific number of followers – engaged or otherwise – but the people whom your potential buyer speaks with when considering a purchase decision.
The truth is, that the number of followers in no way allows predicting if someone will buy or not. Having this in mind, it seems that more and more brands tend to engage micro-followers.
Shane Barker, a digital marketing strategist, an author and one of the leading experts in influencer marketing and SEO, created an awesome gifographic about micro-influencers. He put together in one place everything you should know about them.

Read more