How to Turn Off Google Alerts?
March 28, 2023 ・ 4 min read
Do you want to disable Google Alerts and its notifications? It doesn't surprise me. I thoroughly tested this tool. It didn't meet my media monitoring expectations. Totally.
Luckily, we have lots of great Google Alerts alternatives.
But first, let's figure out how to turn it off.
How to disable Google Alerts:
Step 1: Go to your Google Alerts page. If you subscribe to Google Alerts, you can click the "Edit your alerts" button in the email's bottom.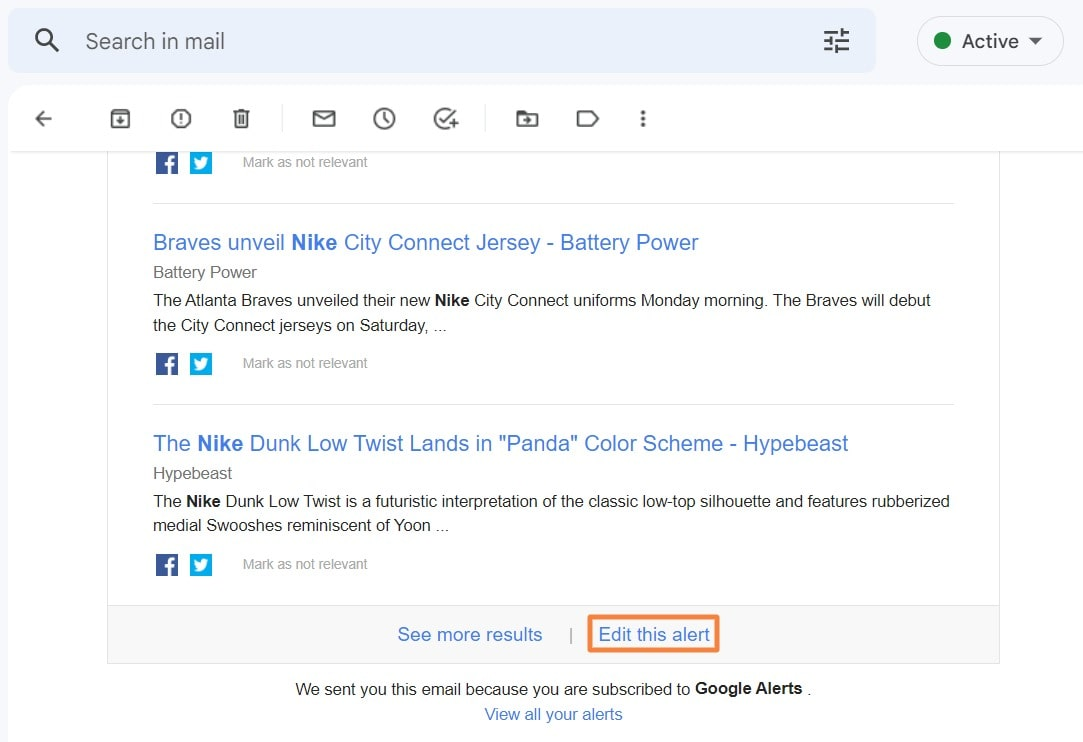 Step 2: In the alerts dashboard, click the trash icon. And you've got it! Notifications won't come to your email.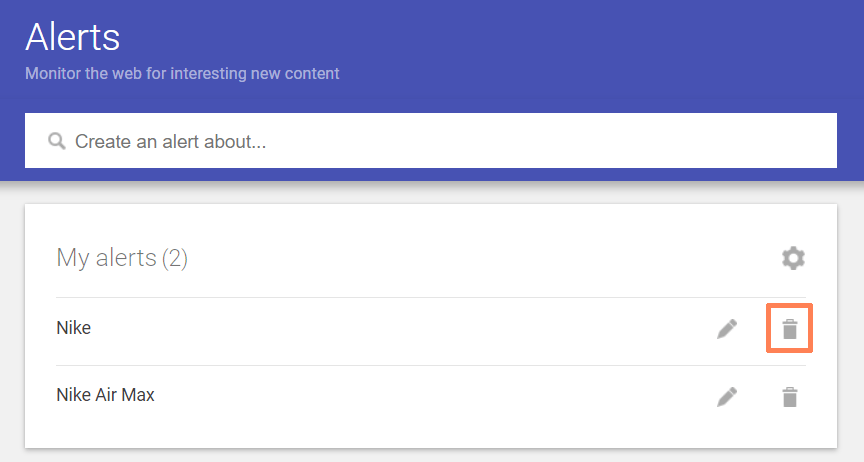 Are you tired of Google Alerts? Try the advanced media monitoring tool!
Tip: If you receive Google chrome notifications, click the three dots in the upper right corner. Then click Settings. Click Privacy and security, then click Site Settings. Go to Notifications. Here you can disable unwanted website notifications.
Google Alerts disadvantages
As I mentioned before, the Google Alerts tool has many disadvantages:
The tool presented me with not relevant and inaccurate data.
I couldn't sort or filter mentions.
I was looking for social media mentions, but the tool doesn't monitor sources like Instagram, TikTok, Telegram, Linkedin, etc.
I wanted to find negative mentions, but Google Alerts doesn't provide sentiment analysis.
I needed to check key social media metrics such as the volume of mentions, reach, the share of voice, Reputation Score, Presence Score, etc., but this tool doesn't provide any metrics.
I couldn't get used to poor UX design.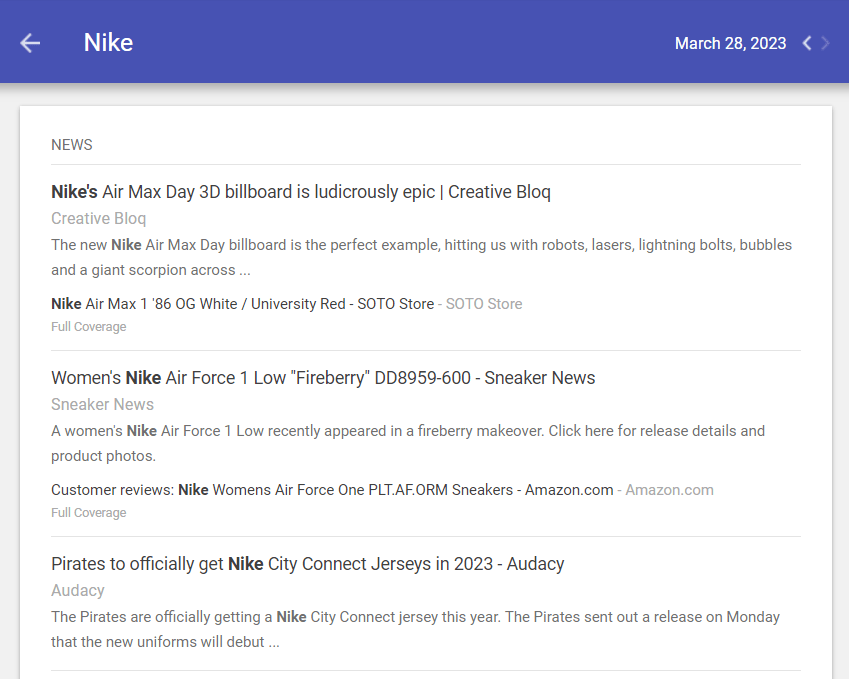 Overall, compared to other media monitoring tools, the Google Alerts tool is very basic. Actually, it only monitors mentions. That's it. Unfortunately, it does it inaccurately.
Are you tired of Google Alerts? Try the advanced online monitoring tool!
I guess I am not the only one who didn't like Google Alerts. According to Semrush, the phrase "Google Alerts not working" is typed in searches about 540 times monthly.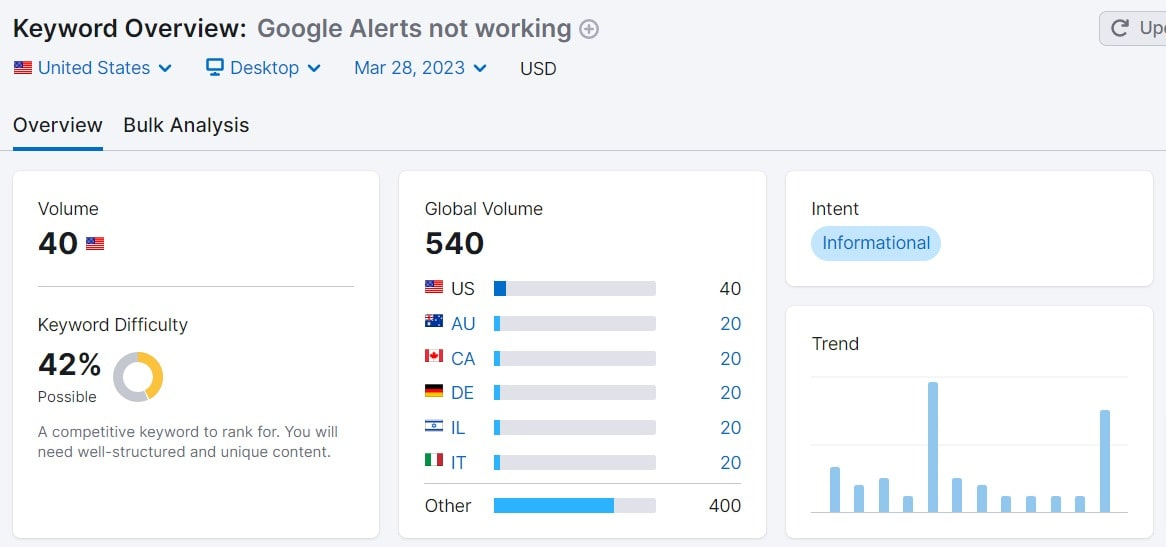 So how to track online mentions effectively?
You need a great tool for that.
When searching for the best tool, check how many sources it monitors, what metrics it tracks, and what features it provides. It's best if the tool enables a free trial to test it before payment.
In my opinion, using a tool that detects sentiment is crucial nowadays. Also, pay attention to whether the number of monitored sources is growing.
For example, in recent years, TikTok and Telegram have grown in popularity. So we don't want to miss mentions from those sources. Yet not each social media monitoring tool tracks them.
Here you can see how a dashboard of Brand24: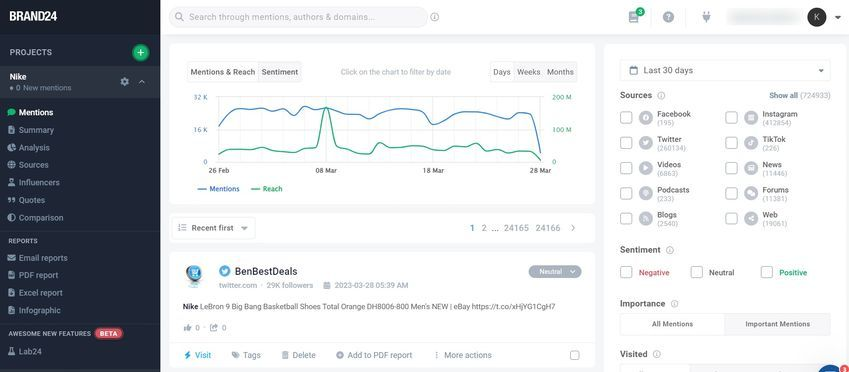 You can see the monitored sources, time range, and sentiment filter on the left. At the top is a chart showing the volume of mentions and reach. You can also filter mentions by importance, domain, and tags. Below is a stream of mentions.
Take a closer look at the mentions: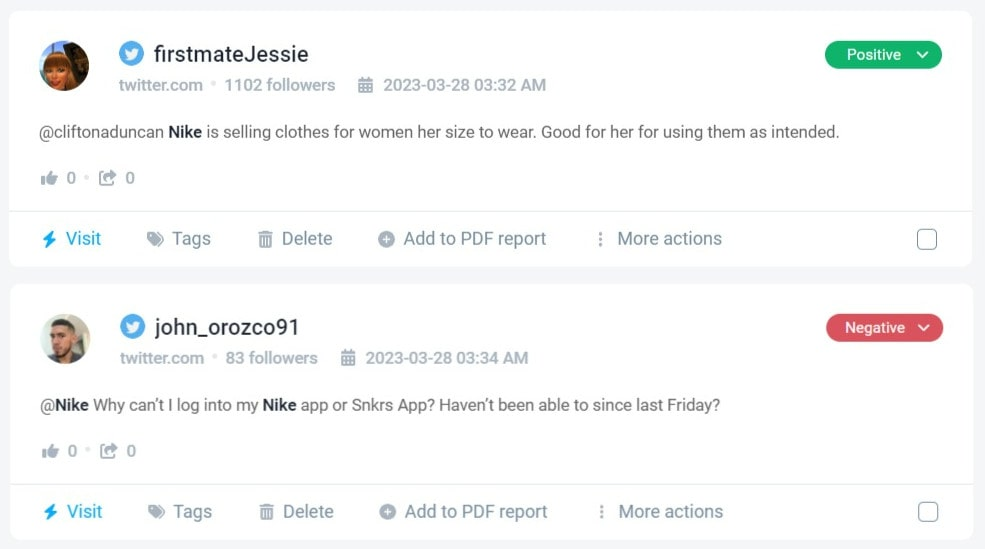 Each mention has sentiment, so you can easily detect who and why writes negative comments about your brand or product.
Usually, advanced monitoring tools have analytics that will present you with many valuable insights.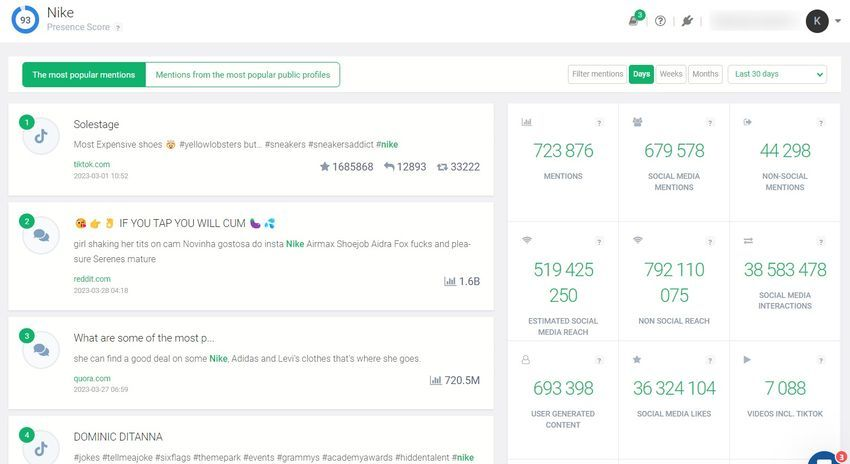 With the advanced tool, you will discover:
The most popular mentions,
Mentions by category,
Trending hashtags that match your business,
Most popular influencers that match your brand,
What are the Presence and Reputation scores of your brand,
Try the advanced online monitoring tool. Never miss a mention again!
Conclusion
Compared to paid tools, Google Alerts delivers poor-quality of online monitoring. Indeed it provides e-mail alerts, but that's a primary feature of most monitoring tools.
What disappointed me is that Google Alerts sent us 3 random mentions in e-mail reports. I find it unuseful.
In comparison, Brand24 sends alerts with the most interesting mentions. Customers love this feature: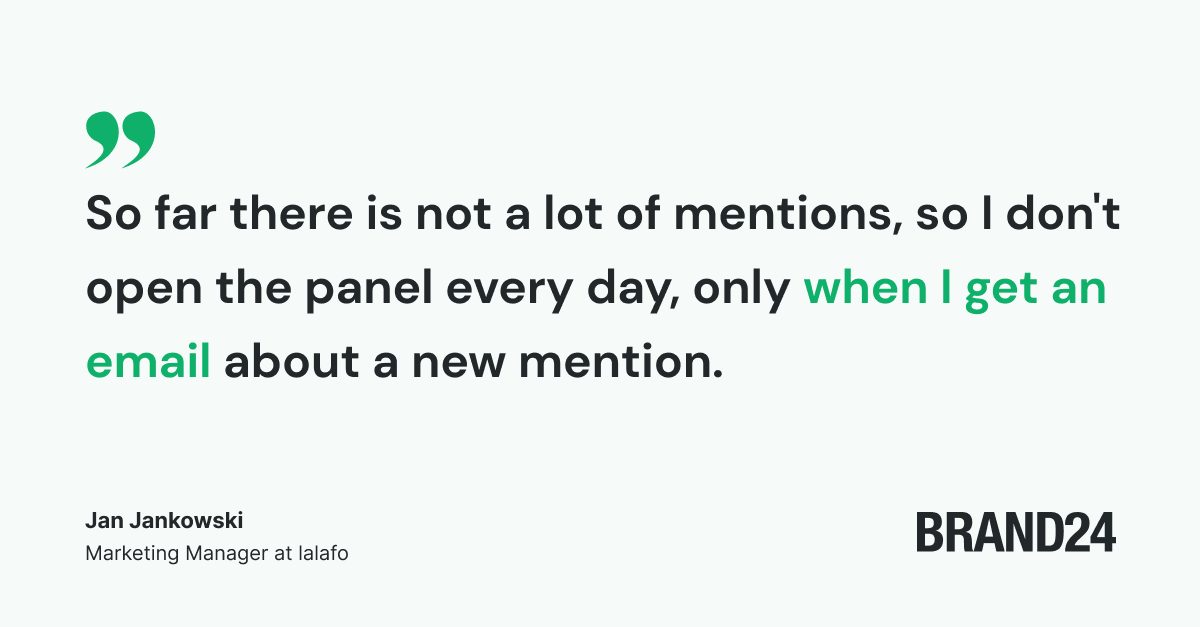 So, how about trying an advanced tool? Discover mentions from over 15 sources. Start a 14-day trial!