Social media marketing strategy can have many benefits, for example, building brand awareness, selling your products, or providing excellent customer service. The challenge, when it comes to social media, is not to sink into the amount of content and data you either have to produce or analyse. The solution? Social media marketing tools!
Of course, you can always try to build a robust social media presence without the help of any social media tools. But it will take much more time and, certainly, will be a less cost-effective fix.
So, without further ado, let me present 10 best social media marketing tools.
I divided the tools according to their function. In this blog post you'll find social media marketing tools for analytics, scheduling, content curation, or visuals.
Social media marketing analytics tools
What would we do without social media analytics tools? Not much, for sure! Without social media analytics, you won't be able to assess your campaign, estimate social media reach, or choose the right influencers for your influencer marketing campaign.
It shouldn't come as a surprise that we made our own list. Even if I weren't a content manager at Brand24, I would still recommend Brand24 as a top social media marketing and analytics tool.
Brand24 is a social media listening tool with a powerful analytics section.
It all starts with setting up a project.
In the project creation wizard, you enter the keywords related to your industry, for example, your brand name, your branded hashtag, or your campaign specific hashtag, and let the tool do the rest.
What social data does Brand24 provide?
hashtag metrics – see how many people have seen your hashtagged content, which social media platform generates the highest buzz on social media, and how many times a hashtag has been used on Instagram, Facebook, and Twitter;
engagement metrics – analyse how the content you post resonates with your target audience. Discover the number and type of interactions;
influence metrics – determine the most influential social media users talking about your brand;
sentiment analysis – analyse the sentiment around your messages and see whether people are talking about you in a positive, negative, or neutral way;
trending hashtags – find hashtags that are trending in your industry and expand your brand awareness;
PDF reports – when you want to share the data you need with your coworkers.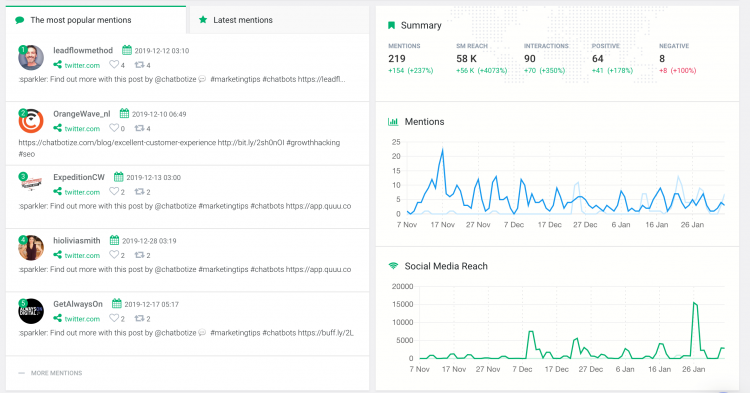 Brand24 starts at $79 and offers a 14-day free trial (no card required and no software to install).
2. Brandwatch
Brandwatch offers media monitoring and analytics solutions for enterprises.
Brandwatch collects all publicly available online mentions regarding your brand which could help you in many aspects of your online presence, including:
brand management
content strategy
competitor analysis
customer experience
influencer marketing
Brandwatch will help you not only with social media marketing and analytics, but with other aspects of your business, for example, consumer research or understanding your audiences.
Brandwatch pricing is available upon request.
Social media marketing scheduling tools
Timing is half the success when it comes to social media. You have to posts on a regular basis, preferably when your audience is online.
But your desired audience's social media habits don't necessarily agree with your business operating hours. That's where social media publishing tools come to the rescue!
3. OneUp
OneUp is a tool that allows you to schedule and recycle old blog posts.
It's a marketing automation tool that will allow you to share and reshare content automatically. Imagine all the time you will be able to spend on more important areas of your marketing strategy.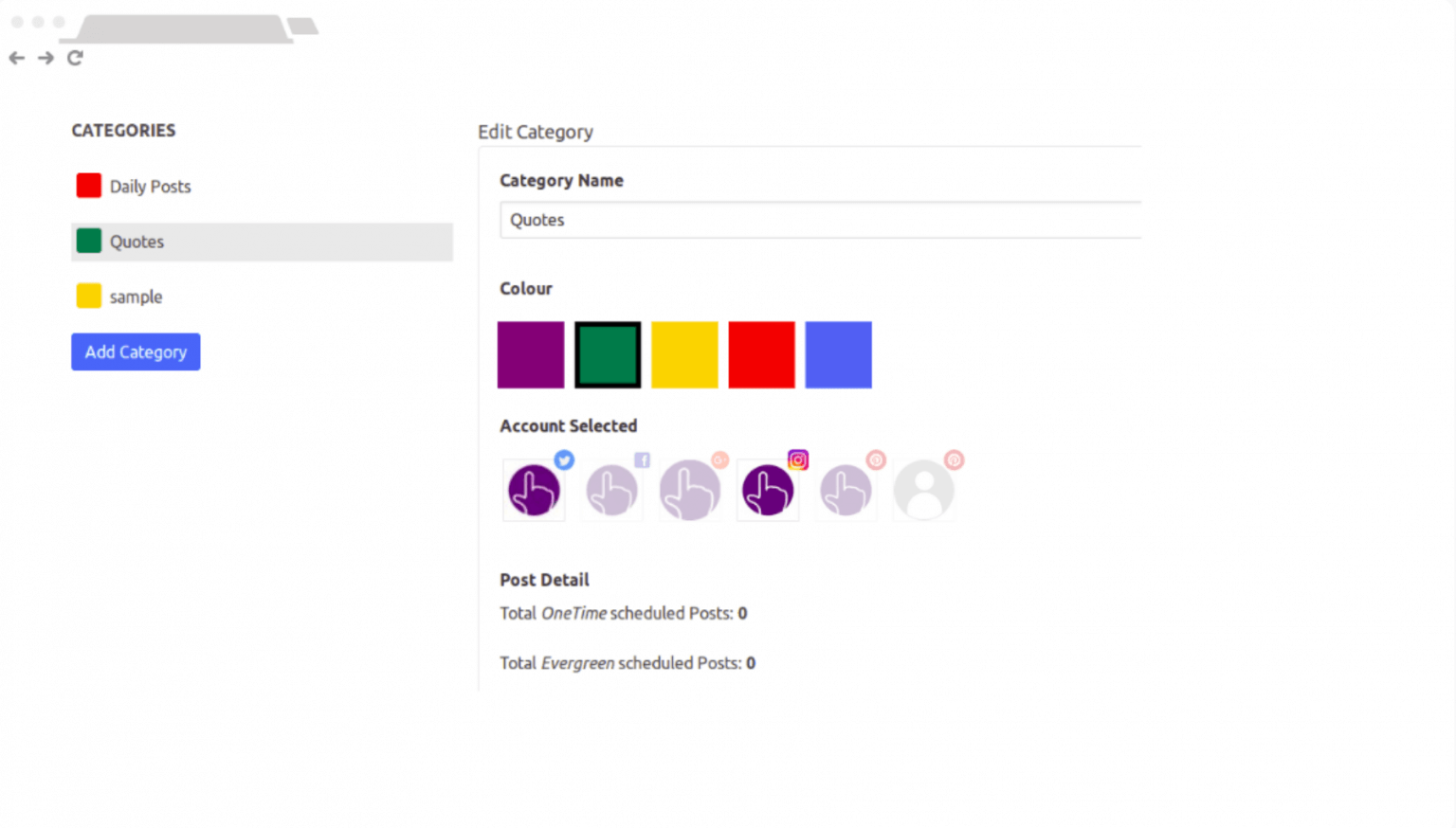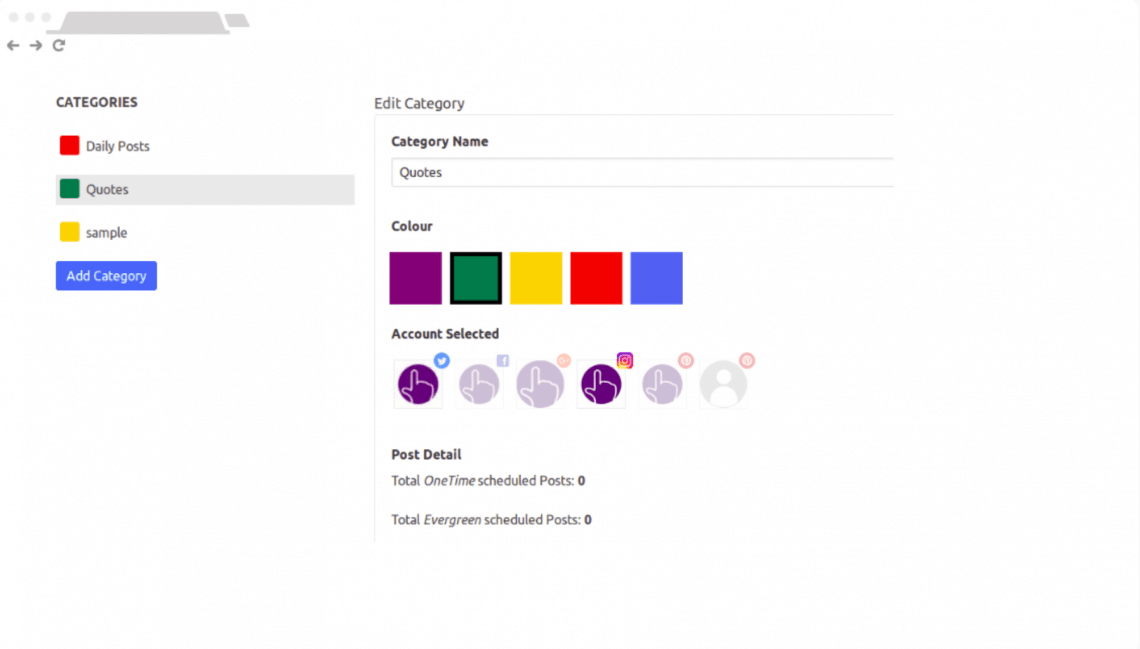 With OneUp, you can organise your posts and divide them into categories. Calendar will help you see when and where you share your content.
OneUp starts at $7 a month for the Starter plan.
4.CoSchedule
CoSchedule is a holistic project management tool you could incorporate to bring not only your social media, but also general project planning to the next level.
Let's focus on social media management software for the time being.
CoSchedule offers colour-coded timetables to make your scheduling even more transparent. You can see how the messages will look like on different social media channels which will help you plan your whole campaign.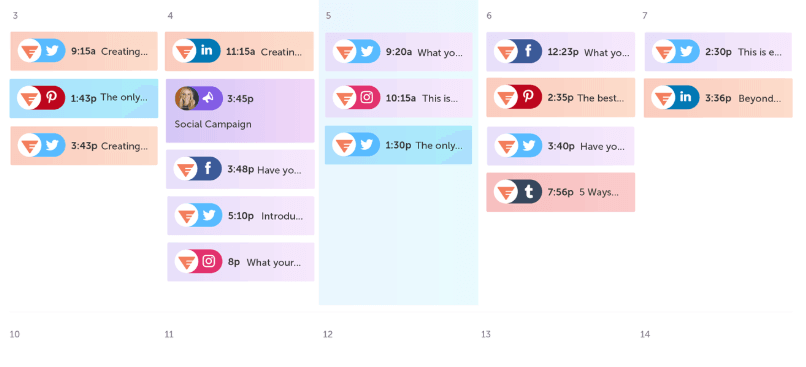 One of the most interesting features of CoSchedule is called Best Time Scheduling. The tool suggest the most efficient time to post your content.
You can also create templates for content you post on regular basis, for example, feature updates or updates about a new publication on a blog.
CoSchedule starts at $80 a month and offers a 14-day trial.
5. Later
Later is a social media scheduling tool designed solely for Instagram.
I would like to mention Later because it's an official Instagram partner. If you business is focused on visual content, you should give Later a go.
With Later you can see how your Instagram grid will look like to make sure that all the photos match each other and creates a consistent social media presence.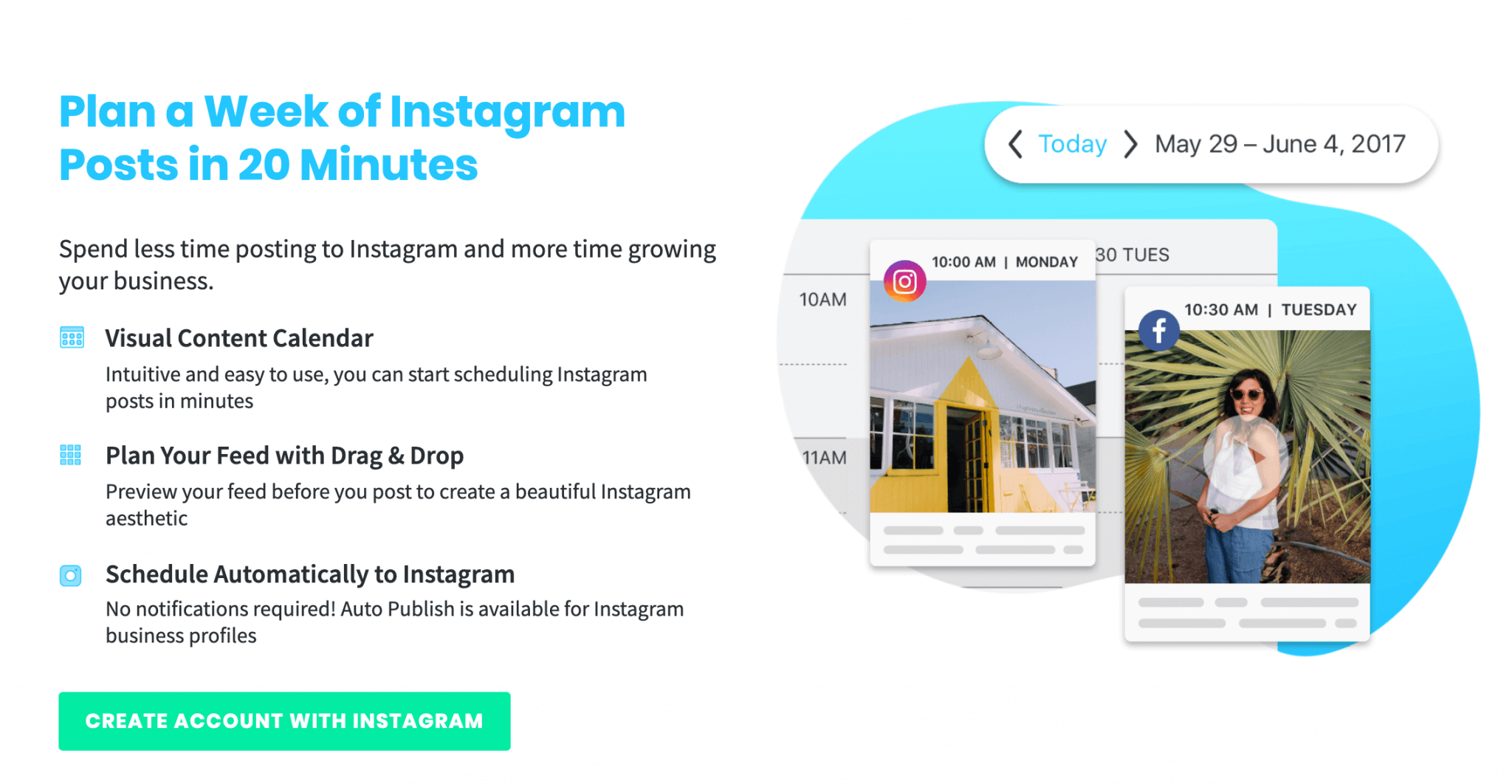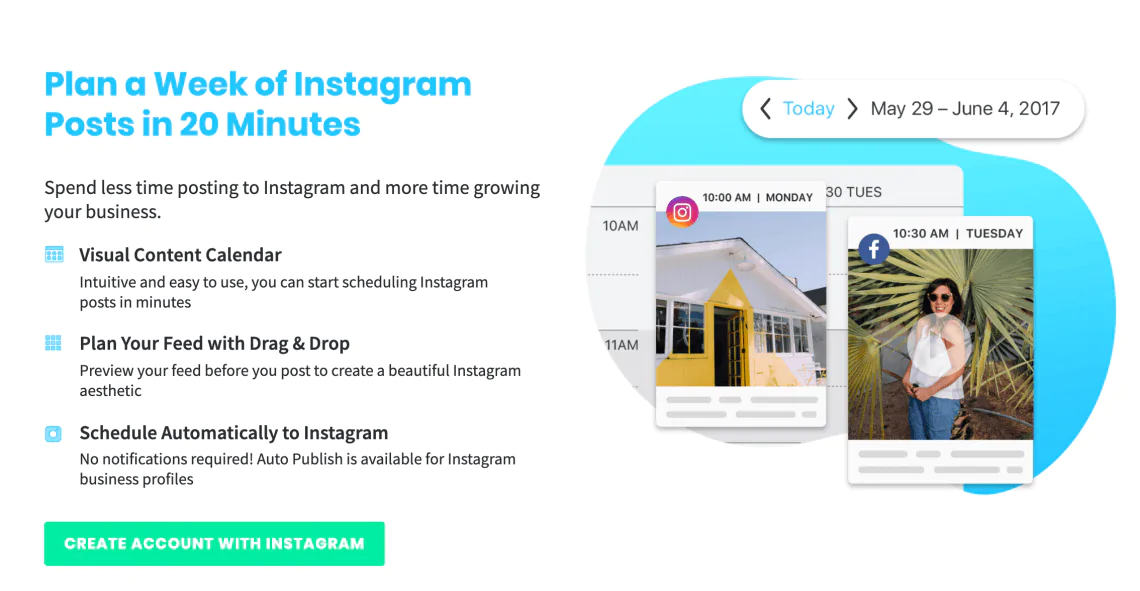 Moreover, you can keep all your Instagram content (past and future posts) within one application and label it find it quicker. That also applies to user-generated content.
Later also offers some basic Instagram analytics you could use to provide better content to your target audience.
Later for individuals is free; business solution starts at $19.
6. Tweetdeck
We talked about social media scheduling tool for Instagram, so now let's take a look at Tweetdeck, a tool developed with Twitter in mind. Tweetdeck is one of the Twitter analytics tools available on the market.
Tweetdeck allows you to queue tweets and publish them during the most efficient time slots.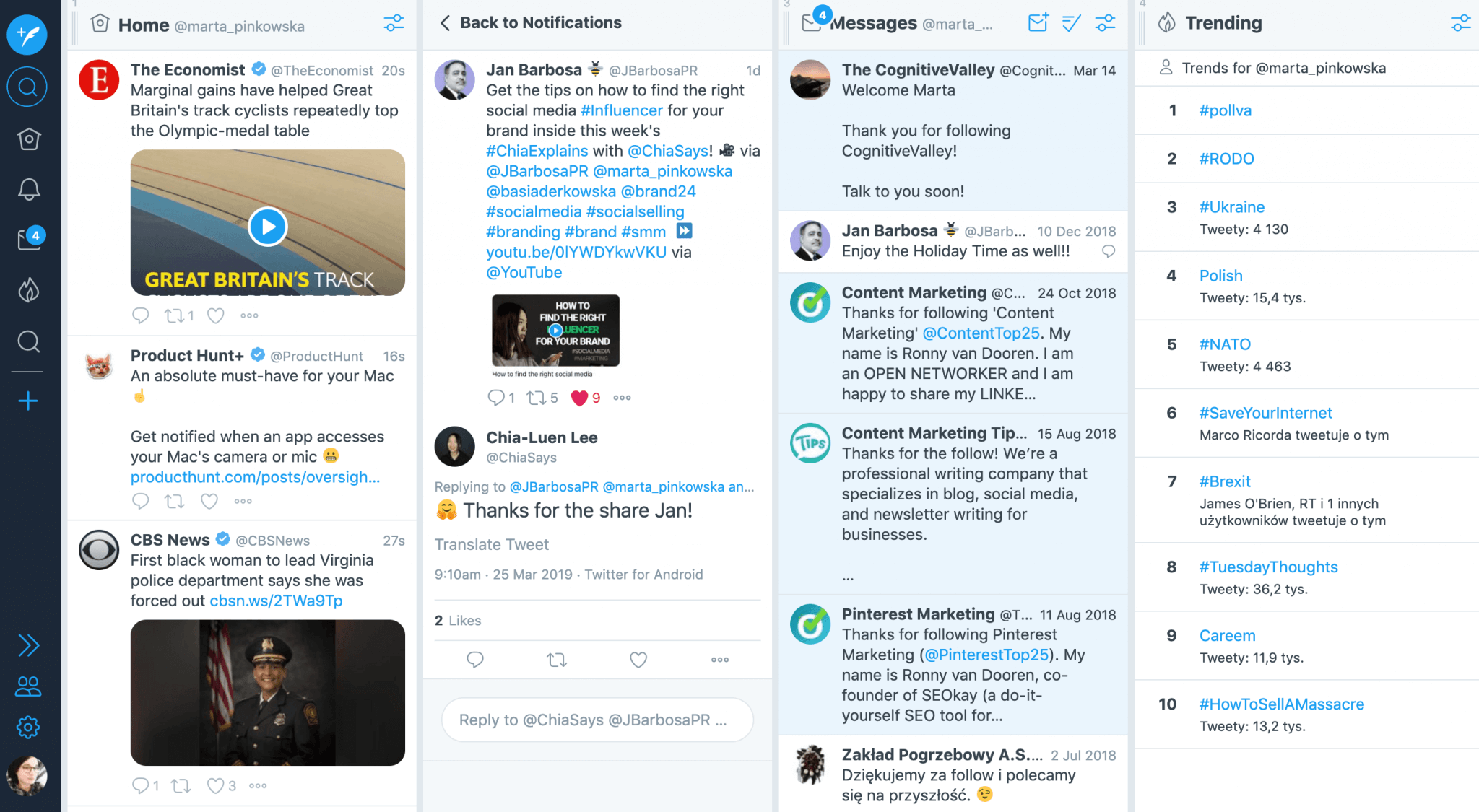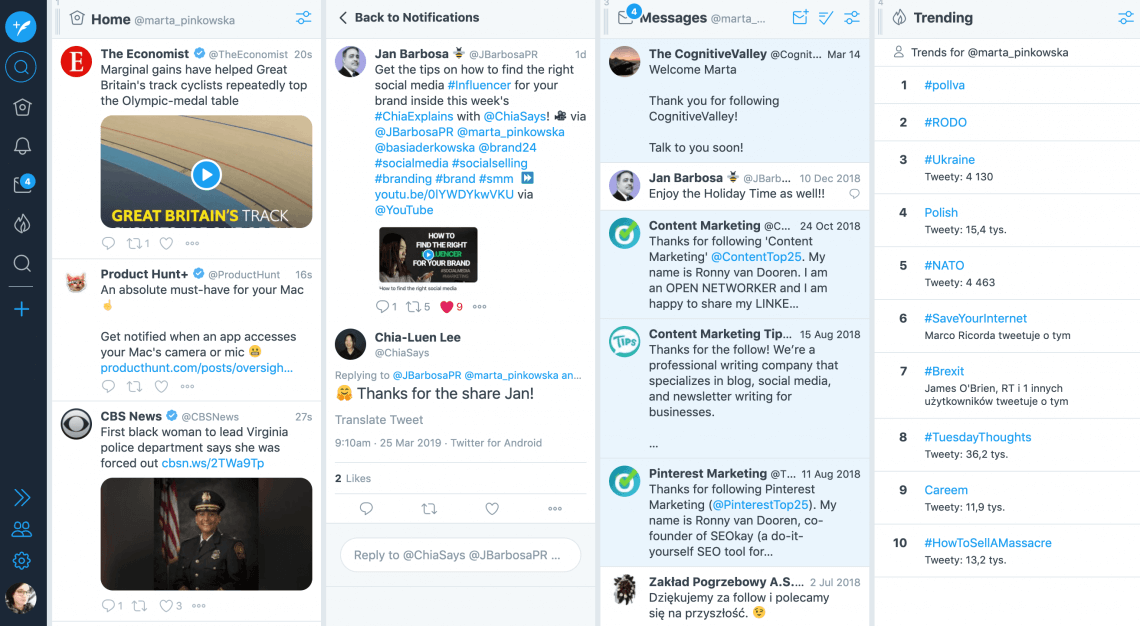 What I like most about Tweetdeck is the layout in which you can take a look at Twitter. I have to admit; the native Twitter page is quite cluttered, that's why Tweetdeck is my go-to place when it comes to this social media platform.
Tweetdeck is a free tool.
Social media marketing tools for visuals
Social media marketing is all about presenting well. To have great photos and films for your social media accounts, you don't need professional and expensive devices.
Sometimes, all you need, is a great social media marketing tool!
Let's take a look at tools which will add some extra flair to your images and movies.
As a lot of social media marketing campaigns are designed for mobile, the tools I'd like to recommend are mostly mobile apps, so you can post directly from your phone to your social media account.
7. Unfold
Unfold is an app that will help you add the minimalistic vibe to your Instagram stories.
Unfold offers:
25 free templates and 75 premium ones
5 fonts and advanced text tools
support for photo and video
high-quality export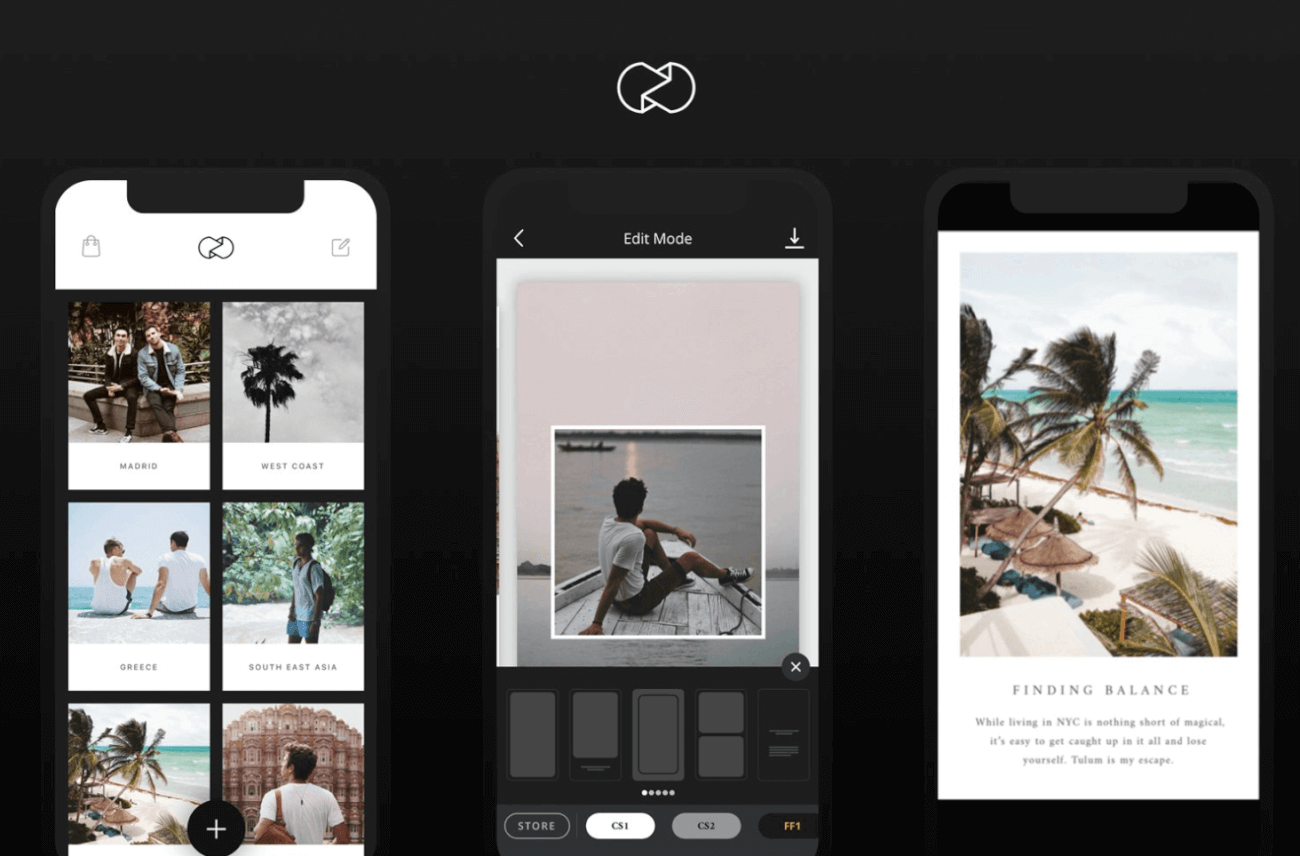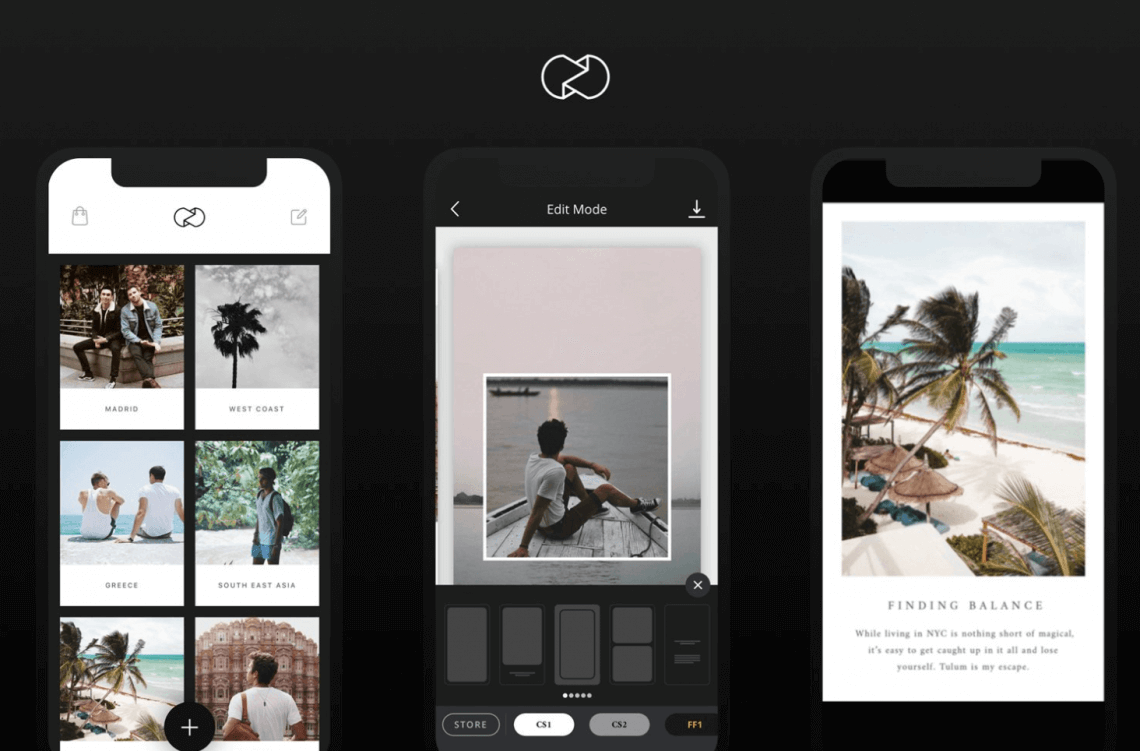 The best part is that you don't need an account to make use of Unfold. All you have to do is download the app and you're ready to go.
8. VSCO
VSCO is an app for editing your Instagram photos and films but it's something more than just a set of filters.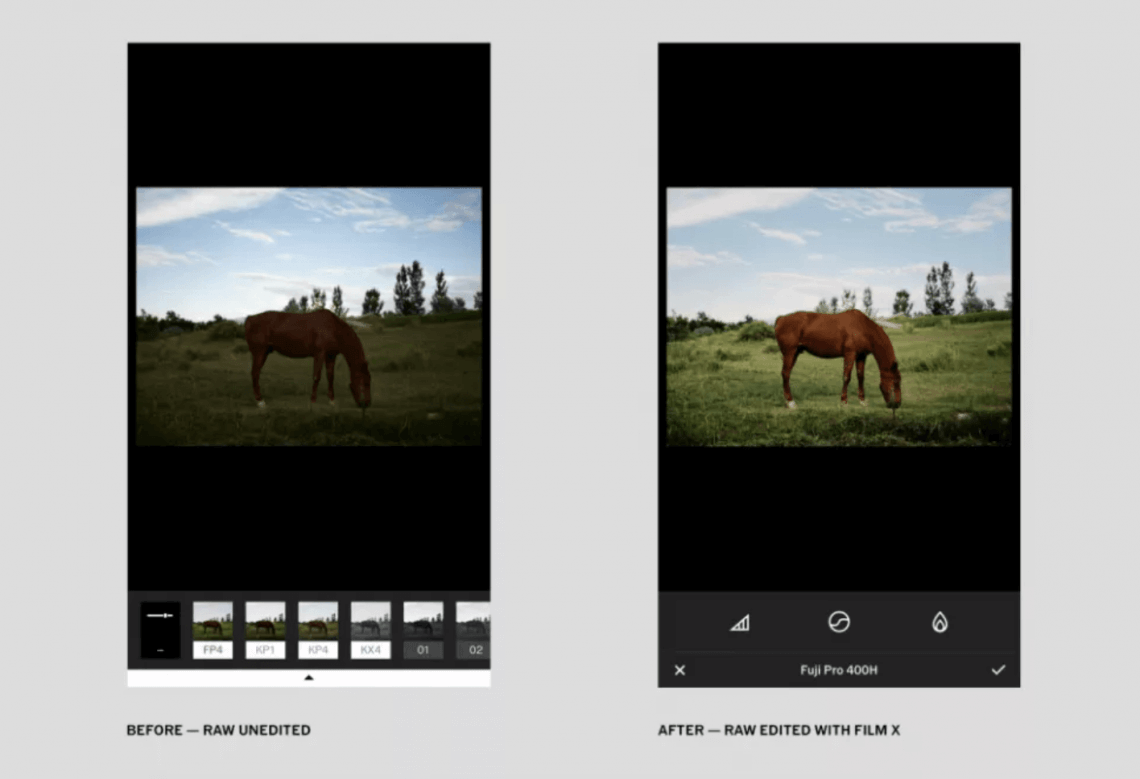 With VSCO you can set the exposure of the photo, contrast and saturation levels. You can transform a dark image into well-illuminated photo that looks natural.
VSCO is a free tool that offers some premium filters and features.
9. BeFunky
And now, a social media marketing tool for desktop – BeFunky.
The tool helps you edit your photos, create collages, and design your own pieces of content, for example posters, menus, or brochures.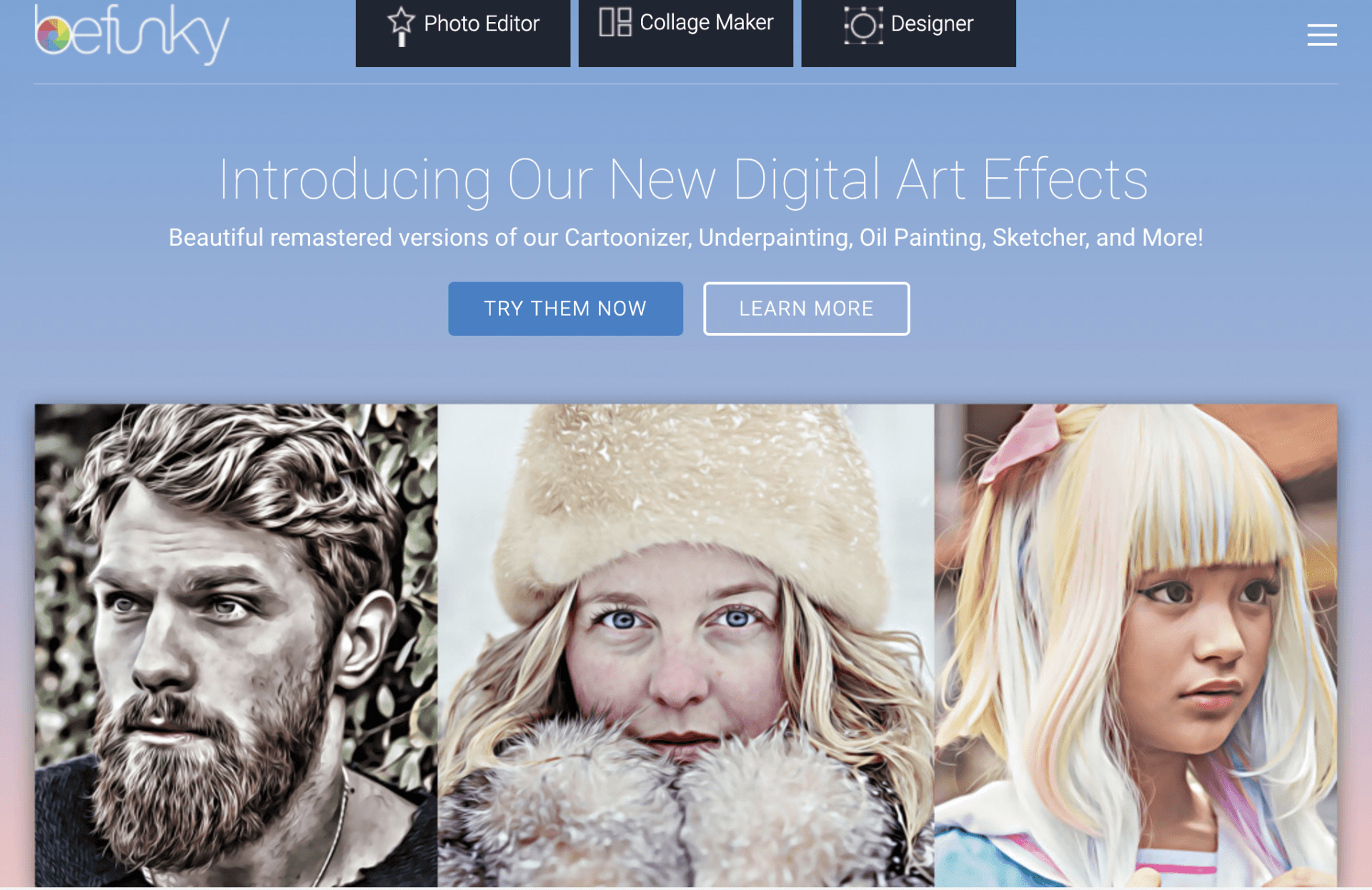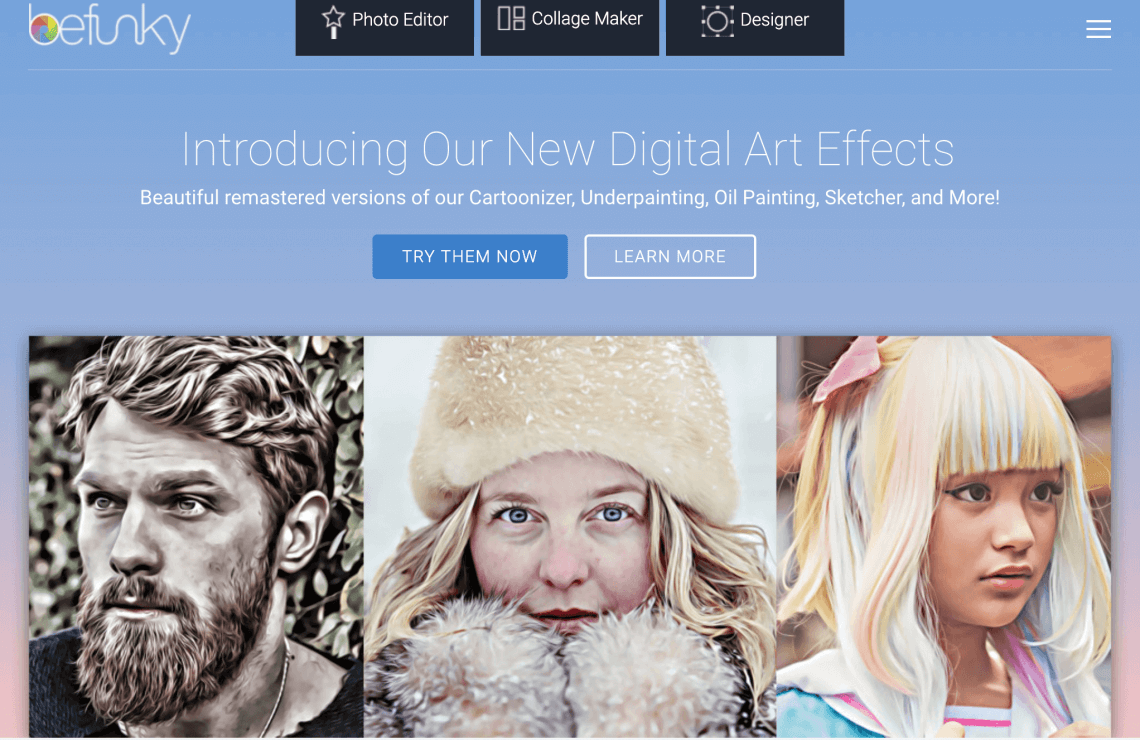 You can use a free version of the tool, or upgrade to a premium model which costs just $6.99 a month.
10. Animoto
Animoto is a desktop based social media tool that helps you design professional videos without spending tons of money on expensive video editing app.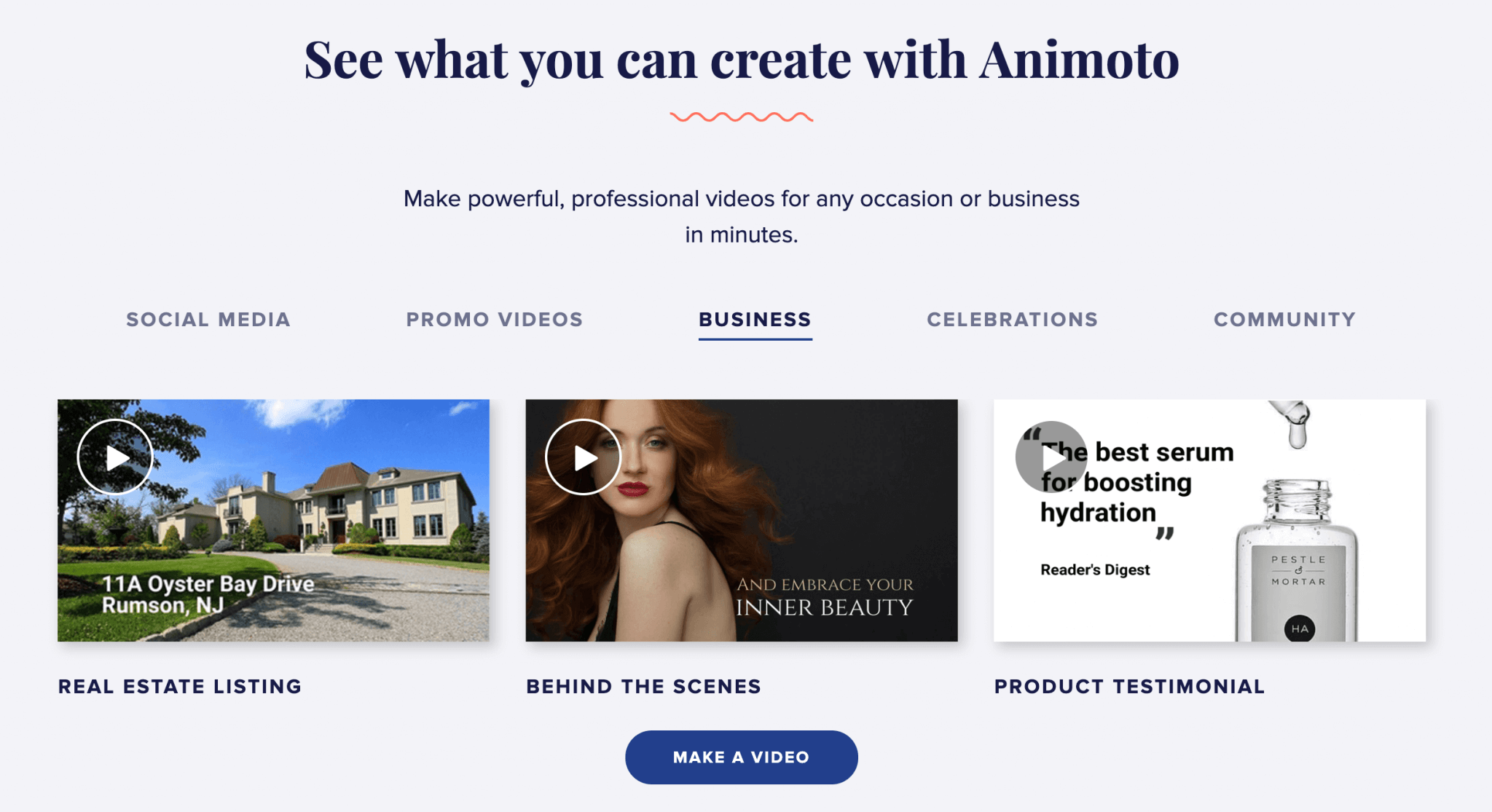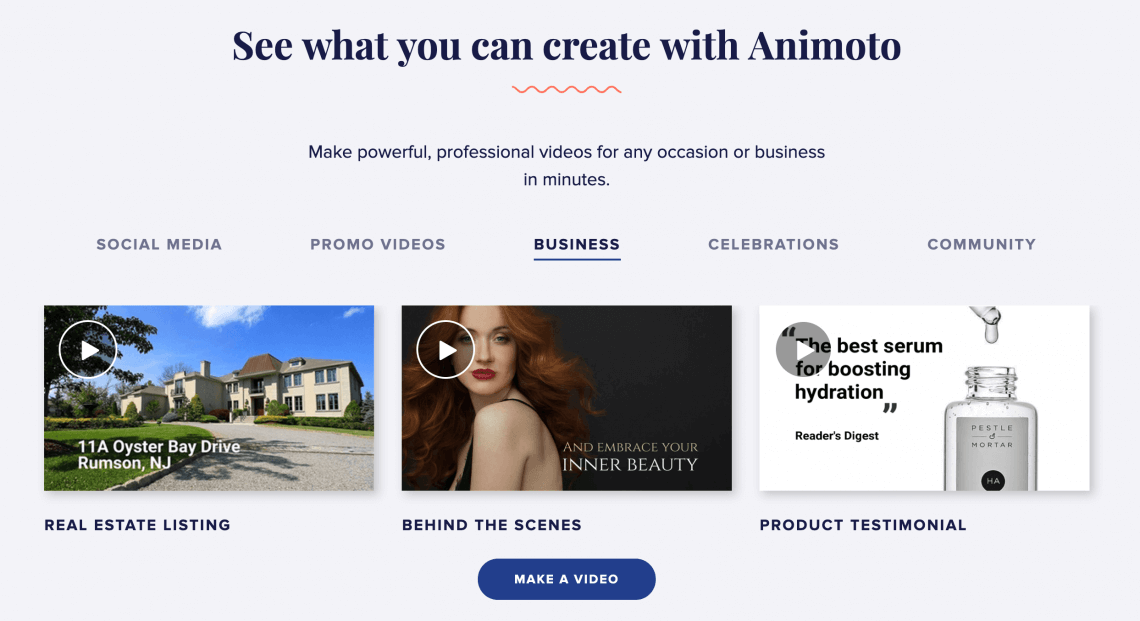 You can choose the templates and layouts you'd like to add to your video. Animoto business pricing plan even has a music library you could use for your short clips.
The personal plan starts at $5 a month.
Why do you need social media marketing tools?
I tried to present a broad array of social media marketing tools, starting with robust social media analytics tools and ending with tools for pimping up the visual side of your social media presence.
It's because you can use social media marketing to achieve many different goals. Your main goal could be building brand awareness, and in this case, social media marketing tools for visuals will be the most useful.
Also, such tools will help you measure key social media metrics.
But your goal might as well be measuring the results of your latest social media marketing campaign. You'll need to take a closer look at social media marketing and analytics tool to assess the performance of your marketing campaign.
Hopefully, every one could find a social media marketing tool that will make their life easier.
HANDPICKED RELATED CONTENT
A Comprehensive Guide to Social Media Analysis
How to measure the share of voice?
How to Use Social Media Sentiment Analysis