The 9 Best Brand Awareness Tools to Grow Your Business
January 19, 2023 ・ 9 min read
When it comes to growing your business, brand awareness is key. But with so many marketing tools and channels at your disposal, where do you start? Here are some of the best brand awareness tools to help you grow your business.
As brand awareness is a metric that shows the level of recognition of a brand, many marketers aim to increase it. Also, our Brand24 team is working on that goal.
We use many tools for that.
That's because to increase your brand recognition online, you need to act in many digital marketing fields at the same time.
Today I will present you with the best tools for social listening, social media management, SEO, content, public relations, e-mail marketing, surveys, and influencer marketing.
Choose the ones that make the most sense for you and watch your business grow!
The 9 best tools to build brand awareness
Building brand awareness is about reaching your target audience and creating a lasting impression in their memory. You can do this through various digital marketing channels and tools.
01 Brand24 – social listening tool
Free 14-day trial. Individual plan for $69.
Brand24 is a social listening tool that helps businesses track how often people mention their brand online, as well as the sentiment of those mentions.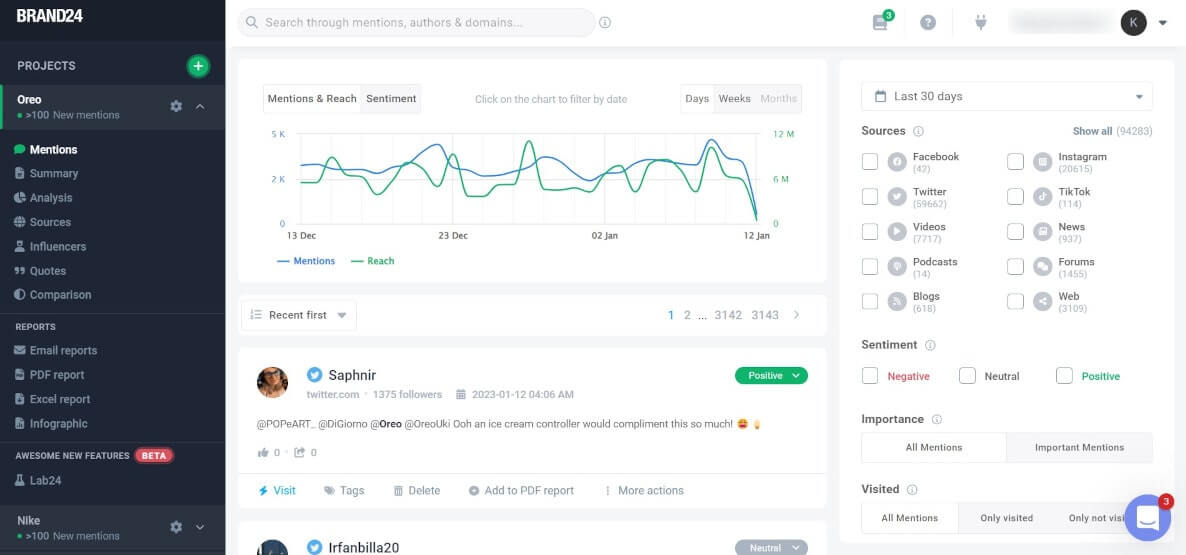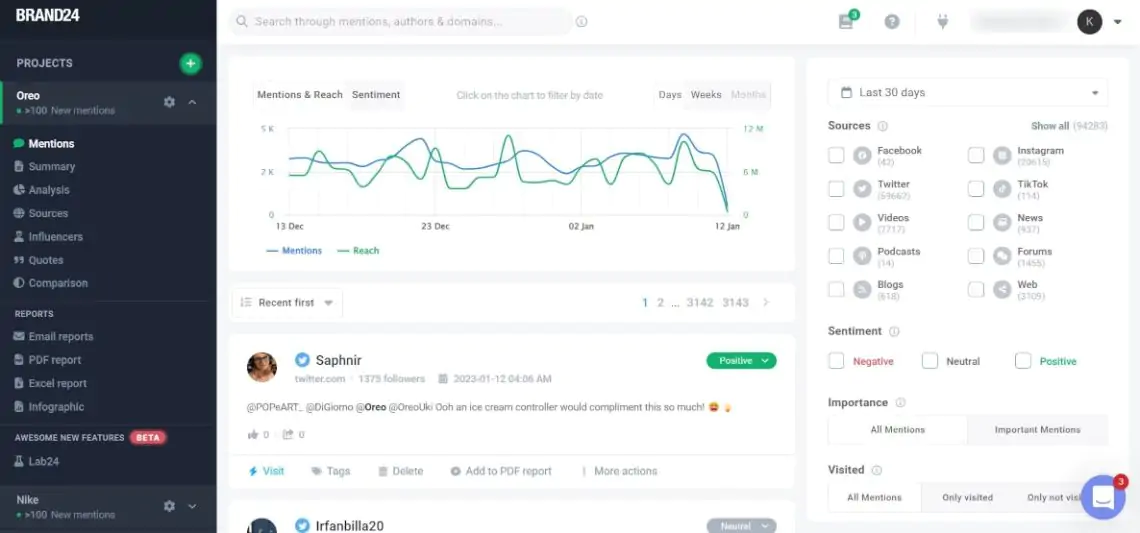 This information can help businesses understand how well their brand performs and make informed decisions about where to focus their marketing efforts.
The tool offers valuable insights into how users can improve their brand awareness:
Volume of mentions
Presence Score
Social Media Reach
Non-social reach
Share of voice
Sentiment analysis
Social media engagement
Those metrics help measure brand awareness. The Presence Score metric is extremely valuable. It measures brand/topic popularity in a given time. It is very helpful while benchmarking and measuring brand awareness.
With Brand24, you can track brand awareness campaigns by measuring their reach, sentiment, AVE, reputation, and the number of mentions. Also, you will discover which marketing channel delivers the most mentions.
Use the social listening tool to detect the Presence Score of your brand!
02 Woorise – lead generation platform
Free 14-day trial plan. The Basic plan costs $29 per user/month.
Woorise is a lead generation platform that allows you to create a wide range of interactive campaigns to collect leads, increase engagement and brand awareness.  
With Woorise you can create landing pages, forms, surveys, quizzes, viral giveaways & contests, accept payments and more to help you reach your goals from a single platform. Overall, Woorise simplifies the process of running effective marketing campaigns, boosting brand awareness, growing email subscribers, generating user-generated content, and acquiring new customers.
Key features:
100+ Landing page, form and survey templates
Refer-a-friend campaigns
Multi-Page Forms
Survey and quiz maker
Personalized email notifications
Multilingual support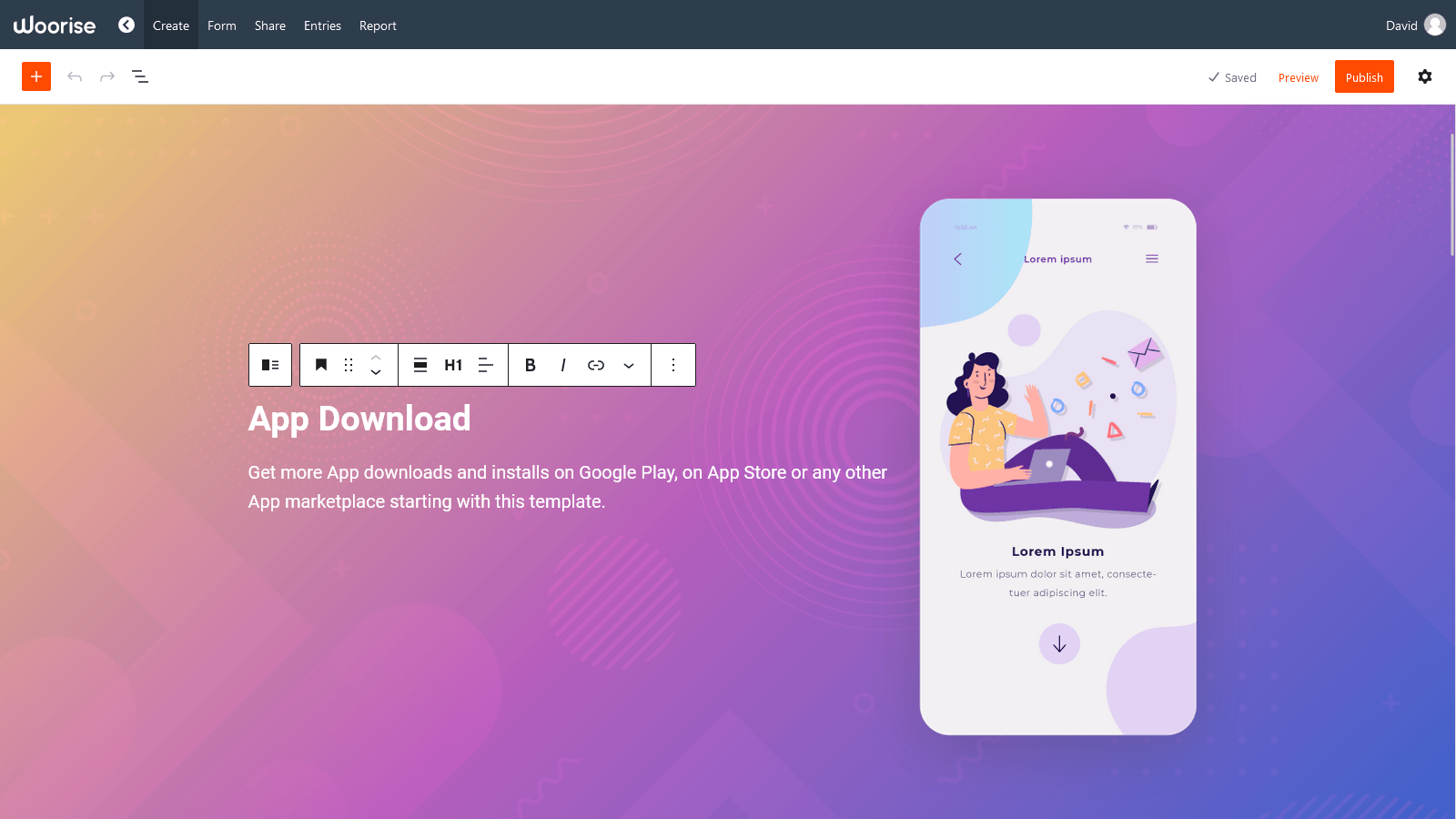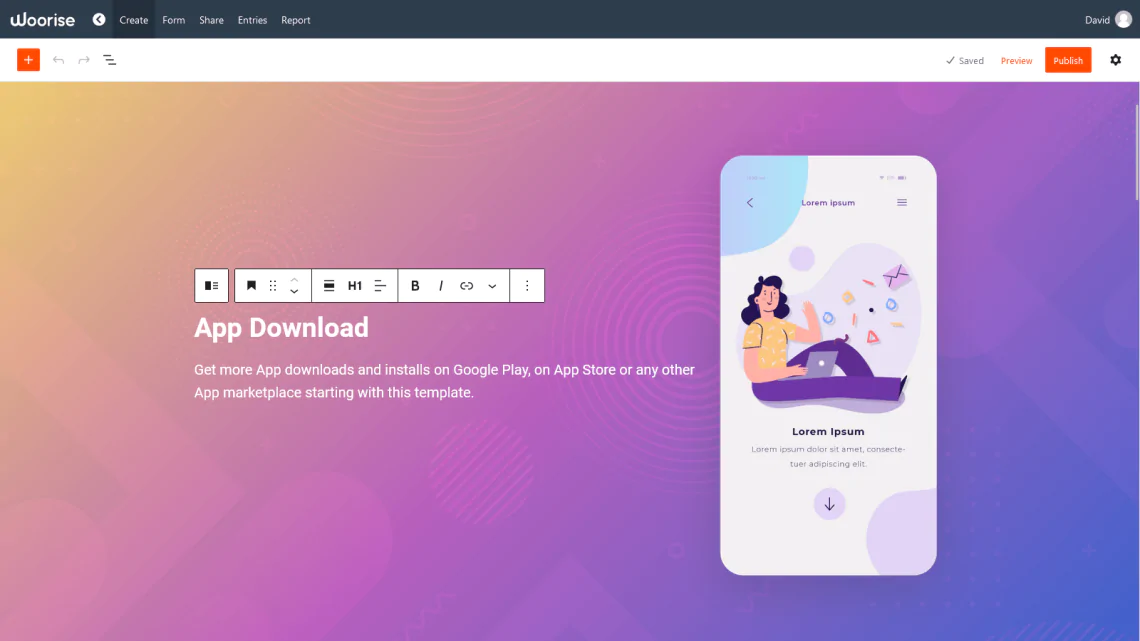 03 Sprout Social – social media platform
Free 30-day trial. The standard plan costs $249 per user/month.
Sprout Social is a social media management tool that helps marketers publish and schedule posts.
The platform provides users with a range of features that can be used to increase brand awareness, including scheduling multiple social posts across different profiles and networks, optimization algorithms to post content at times proven to generate engagement, URL tracking, and real-time engagement updates.
Key features:
Content publishing
Conversation management
Measurement
Check: Sprout Social alternatives
04 Semrush – all-in-one SEO tool
Free 7-day trial. The pro plan costs $120 per user/month.
There are many different ways to generate brand awareness. However, SEO is extremely effective.
Semrush is an all-in-one tool for SEO, content marketing, competitor research, PPC, and social media marketing.
The tool will help you grow your website traffic, track online visibility, and compare it to your competitors. You can search for relevant keywords, analyze your domain authority score and conduct a backlink audit.
Key features:
Competitive research
Domain overview
Keyword research
Link building
On-page & tech SEO
05 Surfer – content marketing tool
The pro plan costs $49 per user/month.
Surfer is a powerful tool that will boost your content marketing efforts, especially if you want to organically improve your Google search ranking.
The tool is indispensable for content writers and bloggers. It will help you find relevant keywords, analyze the SEPR results, audit competitors and write great SEO-optimized articles. Surfer provides a free Chrome extension so that you can test some of its features.
Key features:
Content editor
Audit
Content Planner
SERP analyzer
Keyword research
06 Prowly – PR tool
Free 7-day trial. The Essential plan costs $189 per user/month.
Prowly is a PR tool that will help you find relevant media contacts and gain some buzz across the internet.
With Prowly, you will gain access to relevant journalists, and create and publish press releases to get your message out. Also, the tool helps you build relationships with journalists to increase your chance of getting media coverage.
Key features:
Media database
Media pitching tool
Press release tool
Online newsroom
PR reports
07 Mailchimp – email marketing tool
The essentials plan costs $11 per month.
E-mail marketing is still an important part of marketing strategy. Building a newsletter with a growing database of readers can increase brand awareness.
Mailchimp is an email marketing tool that allows businesses to create and send email campaigns. It allows businesses to reach and engage their target audience thanks to drag-and-drop email templates, personalized suggestions (that help make better email copy), and emails based on customers' behavior and interactions.
Key features:
Email templates
A/B testing
Behavioral targeting
Send time optimization
Advanced segmentation
08 SurveyMonkey – online survey tool
The team advantage plan costs $49 per user/month.
To build brand awareness, you need to know your target audience well. The best way (other than social listening) is to ask them about their opinions through brand perception surveys.
With a survey maker tool like SurveyMonkey, you can create surveys, quizzes, and polls. Furthermore, you can collect insights and feedback via weblinks, email, mobile chat, or social media. The tool analyzes and transforms survey data into professional-looking charts and summaries.
Key features:
Survey templates
Different question types
Customize surveys with logos
Survey analysis
09 Upfluence – influencer marketing platform
Detailed pricing is available upon request.
Upfluence is a platform that connects businesses with influencers who can promote products or services to their followers. This can be a highly effective way to reach new customers and create brand awareness.
Upfluence helps companies attract brand ambassadors and build valuable partnerships. Because the tool allows you to analyze each influencer's performance metrics, it helps to choose the most relevant ones for your brand.
Key features:
Influencer Discovery
Influencer Analysis
Campaign management
Affiliate management
Tip: You can use a social listening tool to find influencers and trending hashtags. Based on gathered mentions, the tool will present you with a list of public profiles that match your business. In this way, you don't need to search for them across social media platforms on your own.
What tools help analyze brand awareness?
Ok, you already know which tools will help you boost brand awareness. But how can you analyze the progress and measure brand awareness success?
With the proper tools of course.
Here are 3 types of tools that will help you analyze brand awareness:
Analytics tools like Google Analytics or Heap will measure your goals. The secret is to track relevant brand awareness metrics. It's worth tracking referrals and direct traffic. It will tell you how many users remembered your brand and entered your website address directly into the search bar and which channels bring traffic.
Social listening tools like Brand24 will show you how your brand awareness grows. As I already mentioned, Presence Score is a very helpful metric for measuring brand awareness. Furthermore, you can track reach, share of voice, social media engagement, and brand reputation. You can also use it to compare the brand awareness of different brands in the same market and, most importantly, track the volume of mentions. The more positive mentions about your brand, the better.
Use the Brand24 tool to measure and monitor brand awareness!
SEO tools like Semrush or Ahrefs will compare your online visibility to competitors and monitor backlinks. Online visibility will tell you how well your website performs against the competitors. The highest visibility, the better. Backlinks, on the other hand, show how willingly people link to your website or blog. Also, they are essential to rank high in Google searches. So the more valuable backlinks, the higher chance you will reach your target audience.
Read more: How to Measure Brand Awareness
So, there you have it! A list of tools that will help you increase brand recognition online.
Do you need all of them? From social media management to email marketing, many options are available for businesses of all sizes.
Try out a few and see which works best for your business.
Remember about a few key points:
To increase brand recognition, you can take action in various marketing fields, such as SEO, content, social media, PR, etc.
Using analytics, social listening, and SEO tools will help you measure brand awareness efforts.
Brand awareness tools will help you track marketing campaigns.
Want is your brand's online presence? Start to monitor your brand awareness!