How the Cambridge Analytica scandal will change your Facebook advertising and Facebook marketing strategy
April 6, 2018 ・ 10 min read
Most online mentions of Cambridge Analytica do not fail to mention Facebook and its user data security breach, prompting numerous changes to the social platform, which will undoubtedly lead to changes in your Facebook advertising and Facebook marketing strategy.
Advertisers and digital marketers on the social network will soon need to find new ways to work around more restricted access to user data from Facebook. Social media monitoring is a powerful method of getting more well-rounded data for any campaign (not just on Facebook), but first, here's a little bit of background on the Facebook and Cambridge Analytica scandal to help you understand what's going on…
First of all, what is the Cambridge Analytica scandal, and how is Facebook involved?
The Facebook + Cambridge Analytica scandal centers around a political consulting firm (Cambridge Analytica) and its involvement in a shady attempt to swing votes with digital propaganda during the last US presidential election.
Facebook has also been taking a lot of heat for this after it was pointed out that Cambridge Analytica was able to harvest personal user data from the social platform due to a loophole in Facebook's user data security. The consulting firm would later use the collected data in their activities to sway voter opinions via social media.
For a quick overview of the facts surrounding the Facebook & Cambridge Analytica scandal, check out this 7-minute clip from episode 4 of the #SocialRecap:
How much damage has Cambridge Analytica done to Facebook's reputation?
It's too soon to tell whether the Cambridge Analytica scandal will have significant long term effects on Facebook's standing in the land of social networks. Although, it is this author's opinion that the scandal will have a greater effect on Facebook advertisers and marketers, as opposed to FB users themselves. Especially due to the changes regarding user data that Facebook will soon be implementing (read more about this, below). However, at last count, CNN estimated that the social network giant's market value had already dropped by $59 billion as a result of their connection to the data security scandal.
And influential names such as Elon Musk (Tesla and SpaceX) and Brian Acton (WhatsApp) have both answered the call to #DeleteFacebook. The hashtag is still in use today, though media monitoring data from Brand24 shows us that its popularity seems to have peaked on March 23rd, with 15k online mentions of #DeleteFacebook on that day alone:
What is Facebook doing in response to public outrage over their role in the Cambridge Analytica scandal?
Facebook's CEO, Mark Zuckerberg, shared a public apology for the security breach from his personal Facebook profile, also outlining some of the steps that Facebook would be taking in response to the incident.
The multi-step plan includes:
Investigating and auditing all apps that could have had access to large amounts of information prior to 2014 – which is when FB first introduced significant changes to their platform in an effort to minimize data access by external developers.
Removing developer access to user data if the app hasn't been used in 3 months.
Reducing the amount of information that is given to an app during log-in. So, apps will be able to access just your e-mail address, profile picture, and name.
Making it necessary for developers to obtain permission & sign a contract in order to gain access to your posts and your data.
Implementing a button at the top of your user News Feed that will show you exactly which apps you've ever used, so you are fully aware of the permissions you've granted and to which apps, making it easier for you to revoke permissions at any time. This tool does already exist in your privacy settings, but it will soon be accessible from your News Feed for more transparency.
Facebook also took out full-page print ads in the New York Times, the Wall Street Journal, the Washington Post and 6 other big newpapers across the US and the UK featuring a public apology in bold print:
Facebook took out full page ads in the NYT, WSJ, WashPost, and 6 UK papers today https://t.co/kMA822kTpU pic.twitter.com/CUEYwyWuTT

— Brian Stelter (@brianstelter) March 25, 2018
What kind of changes has Facebook made regarding user data after Cambridge Analytica?
Most of the changes that Facebook has introduced (or will be introducing) to their platform touches on user data (surprise, surprise!). They include:
Removing the "Interested in" section from user relationship statuses: advertisers may no longer target users based on sexual orientation
Restricting hyper targeted advertisements by closing the door on third party data providers. Previously, advertisers were able to hyper target their audience on Facebook by combining information from a few different data sources:

Of course, this included data that the advertisers had compiled themselves, like e-mails and membership status in their loyalty program, etc. All the information that businesses keep tabs on about their users to create buyer persona.
There was also data that Facebook itself had collected, such as the FB pages that a user had 'liked', as well as information from their user profiles.
And, advertisers could also take advantage of data from third-party providers (such as Experian). These providers would collect off-platform information, such as user purchasing activity, which Facebook then used to enhance its own data for advertisers.
How do these changes to Facebook affect your Facebook advertising & Facebook marketing strategy?
Without data from third party providers, marketers and advertisers will need to explore other methods of getting their hands on the information they need to create more targeted, i.e. more effective, Facebook ads & marketing strategies.
One solid alternative is social media monitoring (aka social listening). The data that's collected by monitoring mentions of important keywords and key phrases can provide advertisers and marketers with an even wider range of information on:
hot topics and keywords to use in your advertising and marketing strategy that will get your audience's attention
which influencers are right for your brand
the cause of any unusual activity in your web traffic, such as spikes in the number of visitors
what your competitors are doing
and also help you discover new distribution channels (in addition to Facebook).
A social media monitoring tool like Brand24 gathers data on keywords that you select – usually, about your industry, brand, or product – from all over the Web (not just Facebook, although, you can filter out data from other platforms if Facebook is all that you're interested in). The data that you get from media monitoring is advertising & marketing gold; it gives you the information you need to knock out everything in the bullet points above, and accomplish even more in areas like customer service, customer engagement, and brand loyalty. Here's how you can set up a social media monitoring project of your own:
And now, a few quick media monitoring tips to help you get started (and here are 38 MORE tips about social media monitoring if you're feeling ambitious!):
1. Get your audience interested in your advertisements & digital marketing by using what you learn from social media monitoring
What kind of topics and keywords will trigger a response from your audience? This can be tricky to figure out, but not impossible. If you have a lot of time on your hands, repeated trial-and-error will get you there… eventually. If you don't have as much time to experiment, media monitoring offers a quicker method of narrowing down the topics and keywords that your audience talks about in relation to products, brands, or services like yours. This should be a signal to you, that these are the topics and keywords you need to incorporate in your own digital advertising & Internet marketing strategy if you want to catch your audience's attention.
In particular, you can look at the context of online discussions related to your product, brand, or service as a key indicator of what your audience is interested in.
For example, if you wanted to find out what people are talking about in relation to Cambridge Analytica, you would track mentions of "Cambridge Analytica" with your media monitoring tool and view the Context of a Discussion for online discussions that contain this key phrase. A media monitoring tool like Brand24 analyzes your mentions and provides data on the buzzwords that are most often used in online discussions containing your keywords for media monitoring – all of which is provided in the Context of a Discussion.
The larger and darker the font, the more often those words are used in discussions containing your monitored keywords.
It looks like most discussions about Cambridge Analytica also include the buzzwords: Facebook, Trump, Russian, wikileaks, data, and birther.
2. Find influencers who can do powerful influencer marketing for your brand by monitoring mentions of potential candidates
The key here is to do thorough research, which involves monitoring online mentions of your potential candidates with media monitoring. And although it may be tempting, it would be wise to avoid picking the most popular social media influencer to work with your brand just because they're the most popular social media influencer out there.
For starters, their fees may be way out of your price range.
Secondly, their influence needs to be in the right niche; their reputation and brand personality has to be a good match for your brand; and their content needs to generate buzz and engagement. Filtering all your potential candidates with these requirements alone would probably narrow down your list a lot.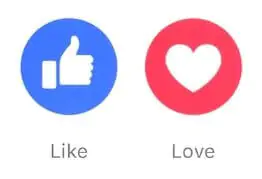 3. Identify what's causing unusual spikes in your web traffic with social media monitoring
Sometimes we get sudden spikes in our web traffic. We can usually find information about this in Google Analytics, and it's often related to a new marketing campaign, working with a new influencer, or the result of newly published content. Then there are times when these spikes in our traffic seem to come out of the blue. And then, on top of that, Google Analytics will label the majority of that traffic as 'direct'.
What is "direct traffic", you ask?
Well, it could be a number of things. Direct traffic can consist of:
users who entered your URL directly into the search bar of their browser.
users who have bookmarked your URL
users who clicked on a link to your website from a PDF, Word document, or e-mail link, etc.
users who accessed your site from a link in a messaging app or a mobile app
and many other possibilities from the Black Hole that is dark social.
A surge in traffic is great, but what's even better is finding out what caused that spike so you can repeat it and turn it into your normal level of traffic. Social media monitoring is a crucial part of this.
When the information that you have about the source of those spikes in web traffic is limited, you can track it by monitoring keywords related to your brand on the internet, such as: mentions of your brand name, your product, influencers that you're collaborating with, your hashtag, or your latest marketing campaign, etc.
Media monitoring gives you information about the sources of each mention, as well as how influential each source is. All you have to do is look at your media monitoring data, and you'll be able to narrow down the source of any spikes in your web traffic.
4. Maintain your competitive edge by keeping your friends close but monitoring your competition closer
Brand24 has a Comparison feature that you can use to compare other brands with your own. It provides you with a side-by-side view of the total number of mentions – with the number of positive mentions vs. the number of negative ones, the sources of those mentions, and your overall brand sentiment (yes, your customers expect you to use sentiment analysis – for these 4 excellent reasons) – for both you and your competitor(s).
Here's an example of a media monitoring comparison between 2 different online clothing retailers (one is clearly generating more buzz than the other, and it looks like it's at least partially due to better strategizing in Instagram, rather than Twitter):
Get a sense of your weaknesses and strengths. See what your competitors are doing differently, and where they're doing it. If you don't want to compete for the same eyeballs, target different keyword and create different types of content. Or direct your strategy towards a different platform altogether. Set yourself apart from your competition.
5. Discover new distribution channels that will help you increase your audience size with media monitoring
Have the new restrictions to Facebook's third party providers made you uneasy? Just in case you don't want to put all your eggs in one basket, you can find new distribution channels with audiences that are already interested in products / services similar to your own – by monitoring online mentions of your product, brand, or industry.
Start by tracking mentions of your product, brand, and industry keywords with Brand24 (the free trial lasts for 2 weeks – no credit card required). Then head to your Analysis Tab. Once you're in, scroll down until you find your Most Active Sites. This is a list of the websites where the product, brand, and industry keywords you entered earlier are most often mentioned. This is where you should place your advertisements and distribute your content. You have the best and quickest chance of increasing your audience size in these channels, since you already know that the people who visit these sites are interested in topics related to… you (or your brand).
This is what the list of Most Active Sites looks like for keywords related to social media marketing for the wedding industry.
You can also try working with influencers on different platforms. Find the right Instagram influencers to work with your brand – look for expert Twitter influencers who would be a good match for your company, and jumpstart your results with influencer marketing for your business on those new channels.
Improve your Facebook advertising and Facebook marketing strategy with media monitoring data
These are just a few quick media monitoring tips to help you obtain more well-rounded information that will help you cope with the new restrictions on Facebook's third party providers. It's not the same exact information that the third party providers gave you – it won't tell you about the purchasing activities of Facebook users. But it WILL help you created a more targeted (i.e. effective) Facebook advertising and Facebook marketing strategy. And not only for Facebook.
Try media monitoring with Brand24 – the free trial lasts for 2 weeks and no credit card information is required. Monitor the keywords that matter to you and your business and get data that's essential to: create advertisements and digital marketing strategies that get your audience's attention; find influencers that specialize in powerful influencer marketing; identify the cause of spikes in web traffic; monitor your competitors; and find new distribution channels that will increase your audience size.
If you have any questions, leave a comment below and let's chat!