How Social Listening Will Grow Your Sales
May 23, 2016 ・ 4 min read
Incorporate social media listening into your sales strategy. You'll be amazed by its capabilities.
Listen to opportunities and think like your customer
Remember that time when you wanted to buy a new laptop? What did you do? What did you begin with? You probably defined your needs. Then – your budget. Then you tried to fulfill your needs with a product that's within your budget.
Since 88% of consumers trust online reviews as much as personal recommendations, chances are, you're one of that 88%. You went to various message boards, on Facebook, asked around via Twitter.
That is already what a social media listening company would consider a potential customer. With monitoring you can interact, you can try to interest somebody in your product, you can analyze in what direction the discussion is going.
Are you a consumer electronics store with a laptop that's perfectly suited to your customer-to-be needs? Have you priced it right? Or maybe you can get her or him on board by dropping $30 from the retail price, undercutting your competition? Maybe include a license for a great software?
These all are valid ideas. Here's an invalid one – don't go in with guns blazing, insisting on a product that's not necessarily the right choice. No matter the added benefits. It's the same as a great philosopher Jagger said:
You can't always get what you want
But if you try sometime you find
You get what you need
Only "wanting" to grow leads is not enough. You have to interest people in your offers by solving their actual problem – and then you may, in fact, "get what you need". Which, in this case, is their trust.
A fantastic customer service will give you plenty of great PR
We're here to make your life easier. If you were to ask anybody from Brand24 about anything regarding our services, they'd instantly do their best to answer your questions. Try us out here, go to Facebook or fire away on Twitter.
We believe that customer service is… well, what the name says. A service. We're here for you. We want to have a conversation about you and your company. We hope to have a chance to educate you, so that you can have the ability to make the best decision by yourself. You might need some convincing. You may need more explanations when it comes to an actual application of Brand24 in your business model. We'll do our best to meet all of your expectations. Well, as long as you don't want us to monitor a unicorn-like dressed Darth Vader holding a rainbow lightsaber.
That kind of "Three Pillars of Delight" approach is working for us. It will work for you, too.
As long as you put the hours in, social media listening will bring you the results
No matter what marketing and customer service strategy you'll choose, you have to work at it. Social media listening is no different. If you listen well and integrate the data into your pipeline, you'll identify more sales leads and get results, both in B2C and B2B environments. The monitoring process might be automatic, but the actual interaction isn't.
Let's say you're Uber. It's Friday night and taxis are incredibly hard to find. Your soon-to-be customer, whom we shall name Brian, tweets: "Waiting for 15 minutes and still no car available #taxi #fail #whyme".
Now, meet Brian.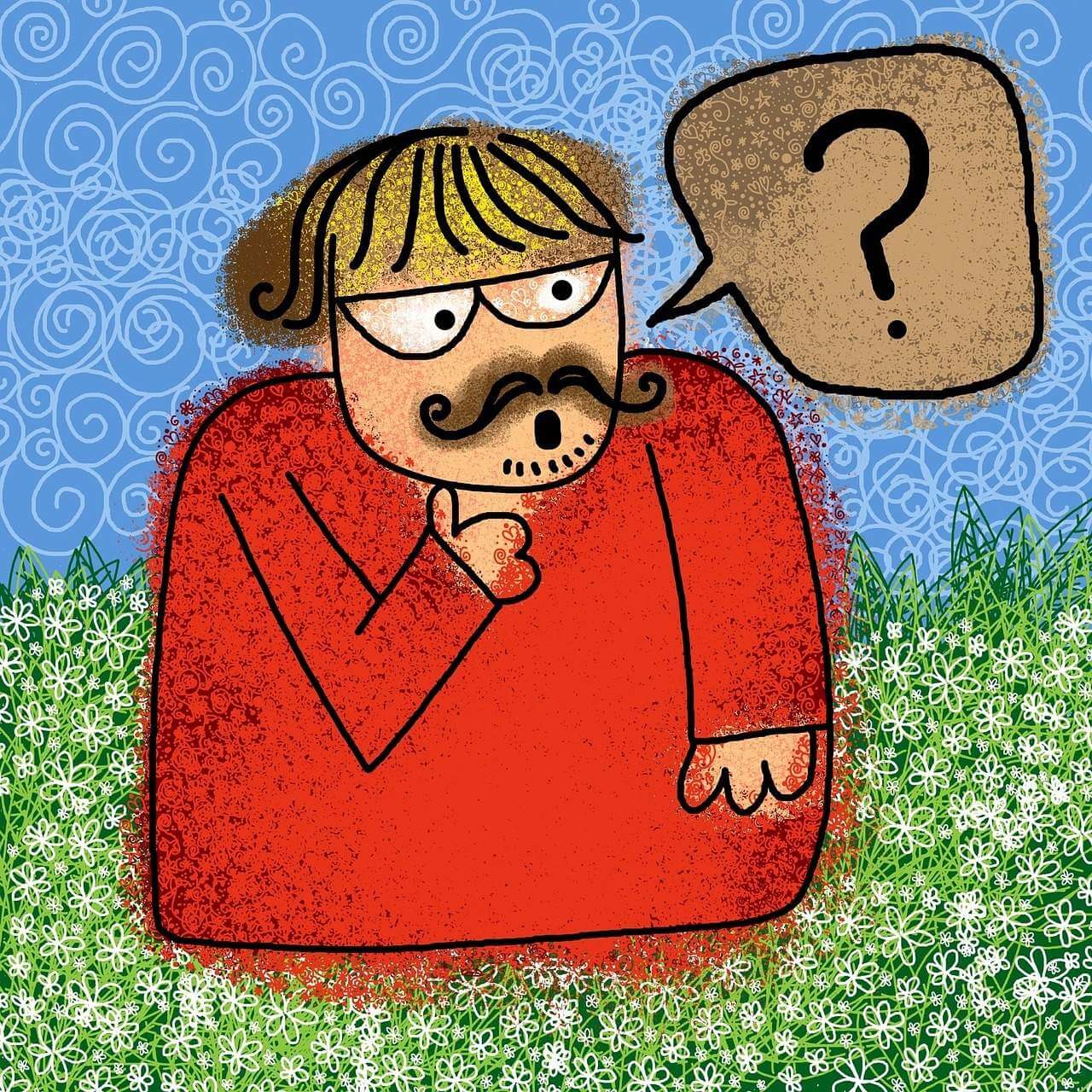 Since you're Uber, you're listening to the keywords "taxi", "car", and probably a lot more. You see such tweet in your dashboard and quickly engage in a conversation. "Brian, where are you?". You get the nearest car to Brian. You offer him a "pay-with-a-tweet" ride home. Brian is so happy, that he not only tweets about this but also tells his friends.
What exact keywords and phrases should you monitor, no matter the business you're in?
The "Can anyone recommend" is a nice way to start listening. You'll get a ton of threads from possible prospects. Just check out the leads below!
If you'd like to have some more precise results, think about monitoring not only recommend, but also suggest. And then add your keyword. As you can see, it can generate quite a discussion. Just click on the comments below!
Monitoring your competition gets you another huge list. Whenever you see an unanswered complaint, you can jump in and offer (gently!) your services. It might be a bit risky, though. This kind of behavior is effective but also considered aggressive. If you prefer not to engage in an Internet fist fight, you might try engaging in more neutral conversations.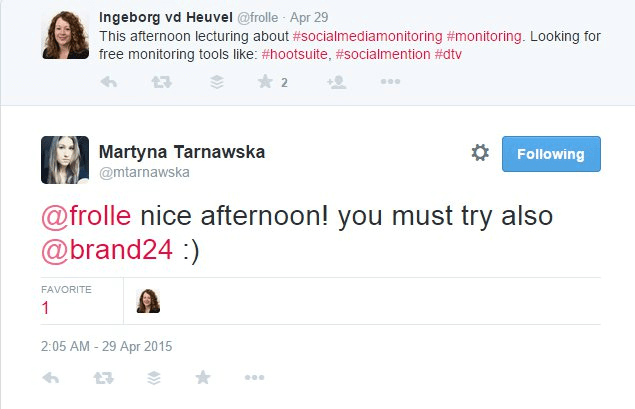 Upcoming events. That's a strategy that's probably as old as the world itself, but it's still working – only nowadays it's called real-time marketing. The ability to monitor an entire topic (of Leo getting Oscars maybe?) allows you to find a room for you and your brand.
Feel free to download our Social Listening Bible. If you find it worth your while, consider registering for your Brand24 trial.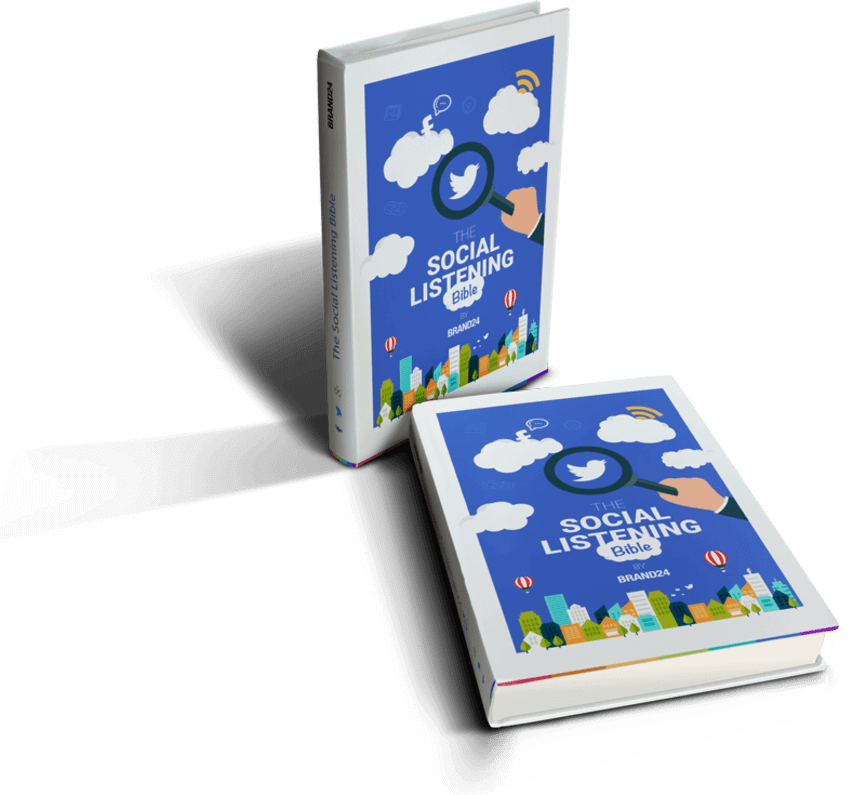 Related read: