If you're thinking about developing a serious social media presence, you simply need to use hashtags and be able to monitor their performance.
This blog post explains how to monitor the performance of your Twitter hashtags.
Hashtags on Twitter are a more effective weapon than hashtags on Instagram or Facebook. While Instagram posts don't allow links (links in bio only), Twitter posts do indeed allow them. Therefore, Twitter is more effective in terms of marketing and it makes it easier for consumers to reach your marketed content.
To find out how your hashtag performs in social media, you can use a social media monitoring tool like Brand24.
There are quite a few occasions on which you might be interested in hashtag monitoring
1. Brand hashtag.
It's an opportunity to create a dedicated hashtag that will be become a part of your brand image and identity. Having such a hashtag supports your marketing efforts and establishing your market and online presence. It's a form of a unique online signature of your brand. The more consumers use your hashtag online the better because your brand awareness increases.
Here's a short video that does a really good job of explaining how to track who, where, and when people use your hashtag:
Dedicated brand hashtags can also support your social media campaigns. If people share posts including your campaign hashtag, it's exposed to a larger number of people and its social media reach increases. Therefore, more and more people see the campaign, the hashtag and your brand awareness increases. What's more, consumers interested in your campaign can connect with each other; they just need to google the hashtag.
Over the years, Nike's been known for its "Just Do It" slogan. With the development of social media marketing, the company started building its online presence and put the hashtag sign before the legendary slogan. And there you have it:
Analyzing the performance of your brand hashtags gives you an idea of how your brand is perceived in social media and what social media reach it generates. What's more, you identify and engage people talking about you through the hashtag.
2. Events.
Hashtags on Twitter are a good way to spread the news and raise the awareness about an event and a brand standing behind it. It can translate into numerous benefits such as, new customers, sponsors, public recognition or building authority in a given field.
An event hashtag puts together all online conversations about your event. If an event is hotly debated online, its social media reach increases and more people gets to know about it. This can bring in people interested in your event who are unaware that it exists. It includes customers, sponsors and speakers. So the goal here is to get people to talk online about the event using a dedicated hashtag.
It's important to create an event hashtag before an event. It means that it's visible online for a longer period of time and more people has a chance to learn about it and engage.
During an event you can engage participants and speakers and create a live stream of conversations including an event hashtag.
After an event, you can thank all the participants and talk about the feedback.
All of it to increase your event awareness and social media reach.
3. Content creation.
Trending hashtags can often be an inspiration for content or a case study.
On the occasion of the Valentine's Day, we analyzed the social media buzz around the Valentine's Day, which included the analysis of #ValentinesDay2017 hashtag.
https://twitter.com/Payitforward87/status/843063240288550916
For example, if I were a marketer at Turkish Airlines, I would monitor the #TurkishAirlinesHelpSomalia hashtag and wrote a case study about the online and social engagement it drives.
Analysis
In all those cases, you can analyze a given hashtag on a couple of levels. It can be done with a help of a social media monitoring tool like Brand24. Social media monitoring, also known as social listening, gives the opportunity to monitor hashtags in real time also on Twitter.
Apart from hashtags, social media monitoring collects in real time all publicly available mentions of predefined keywords. It includes other social media, blogs, websites, discussion forums, news sites and more. Mentions can be related to your brand, business, industry, product, competition and whatnot.
The results are delivered in real time to a dashboard, your inbox or a Slack channel.
Brand24 analyzes your hashtag in terms of the number of mentions, authors, the number of interactions, social media reach, sentiment and more.
It's important to remember that social listening tools in general don't collect real historical data. Keep that in mind when you want to analyze a hashtag. You need to start monitoring before the hashtag goes live.
What It Looks Like
It's all super easy and intuitive. First of all, you will need a Brand24 trial account. It's for two weeks, completely free.
Once you have an account, create a new project and enter the hashtag / hashtags you want to monitor. Remember to include the "#" sign. Smash the GET MENTIONS button and wait for it. Your dashboard will begin to fill in real time with all online mentions of your hashtag.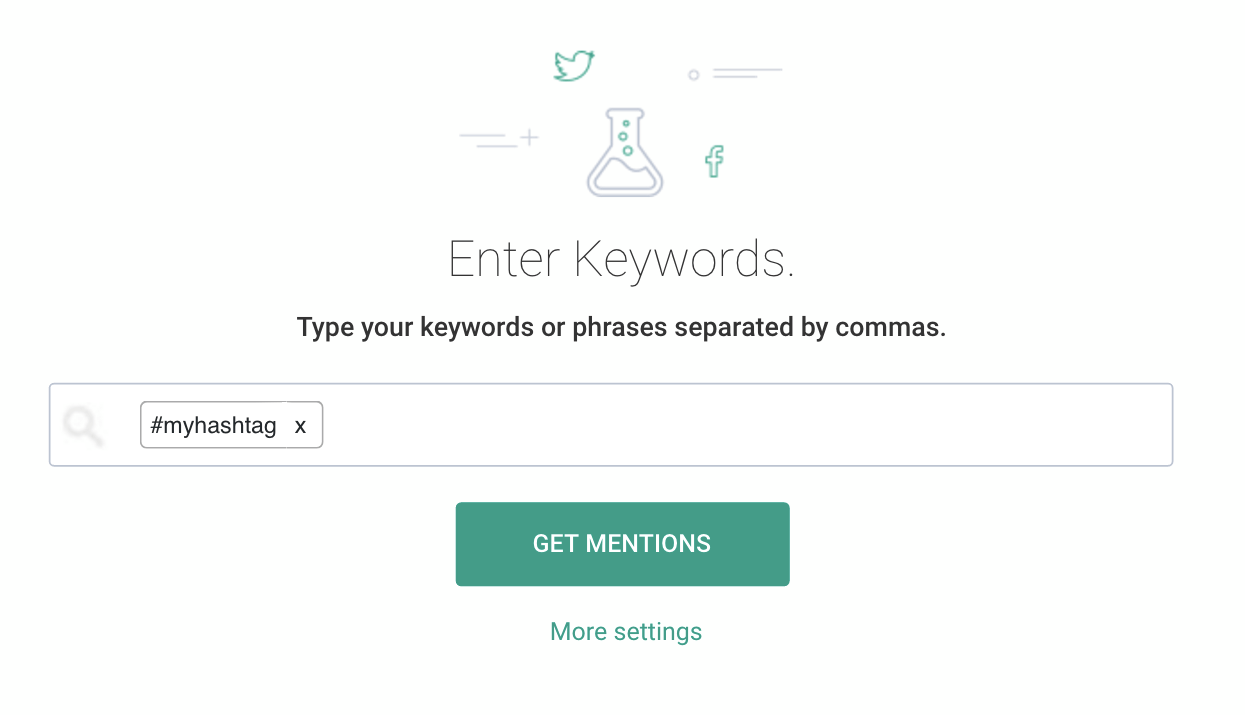 Below you can see how the dashboard looks like: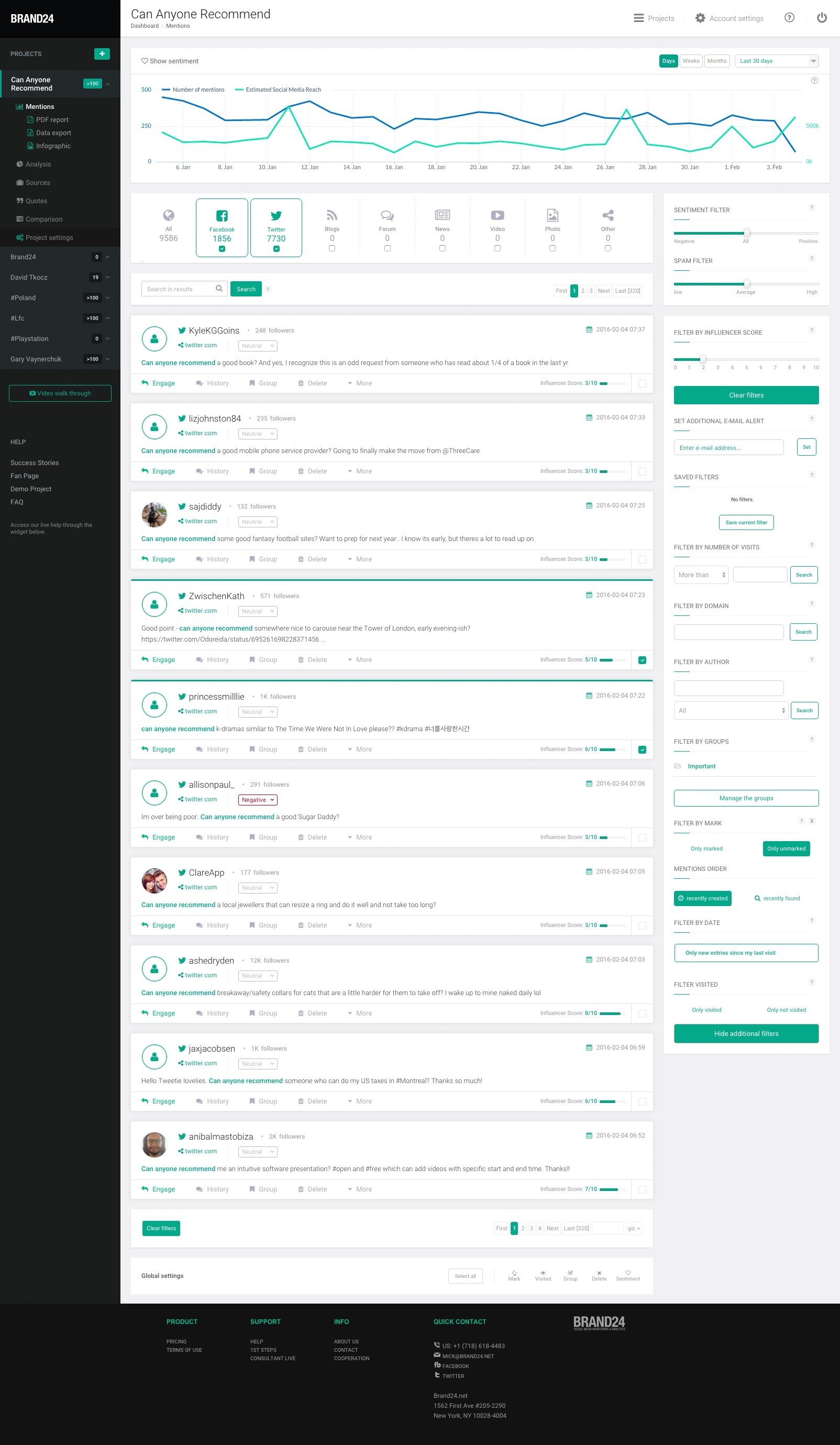 You can have a closer look at it in here.
All the data can be seen in the Analysis tab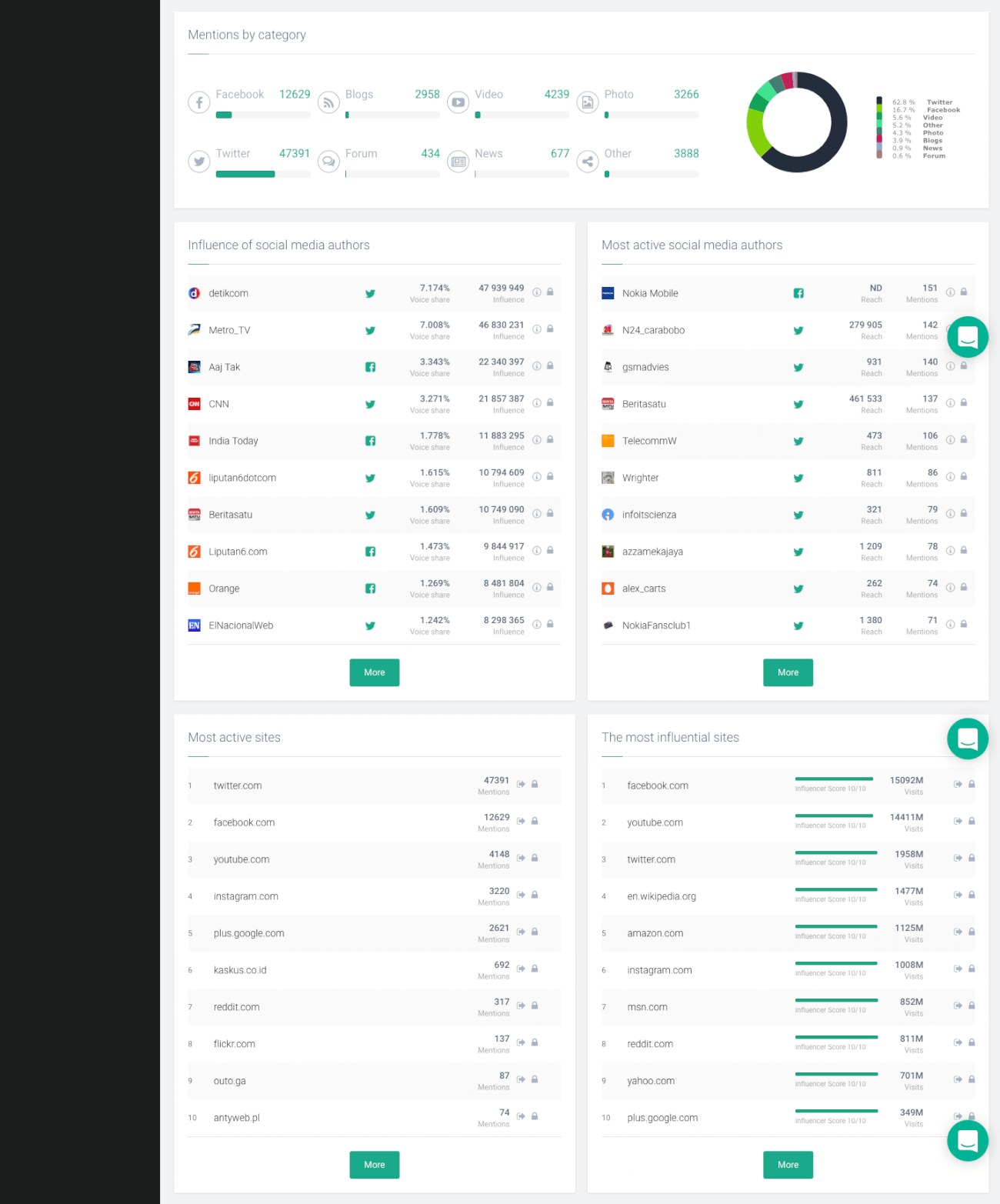 There's also plenty of filters you can set up to narrow down your results. If you feel like, you can export your data to a PDF report, an infographic or and .xlsx file.
Mentions
Below you can see a total number of a hashtag's mentions for Twitter. It is also represented by the chart which apart from the number of mentions covers the social media reach mentions generated in a given time period.

Each mention contains a few pieces of data:
The number of interactions: it's the number of reactions to a mention
Influencer score: it's the social media reach an author of a mention has
The number of followers an author has

Thanks to filters, the search results can be narrowed down adequately. There's quite a few more features you can use for an analysis, including voice share, sentiment filter, the most influential authors, the most active authors and more.
Conclusion
If you feel like that's what you need to analyze your hashtags' performance, give a try to Brand24. It's completely free.
If you have any questions, drop me a message or put them in the comments section down below. Till the next time!
Till the next time!
---
---