Many brands invest a lot of time and a vast amount of money into influencer marketing campaigns. The results show that influencer marketing is worth the effort. Most of the research proves that influencer marketing is one of the most sustainable methods to build brand awareness, increase conversions, or establish brand authority.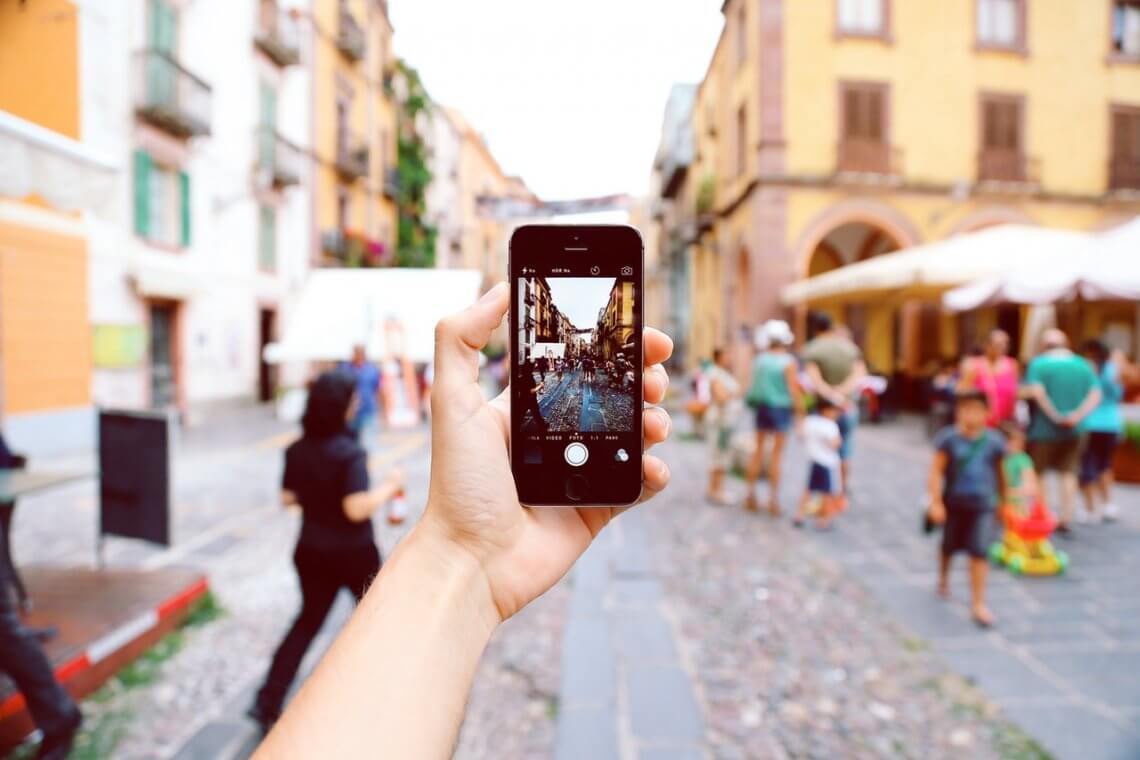 There is, however, the dark side of influencer marketing campaigns. As with every business decision, influencer marketing is not a solution for everyone. The pros and cons of influencer marketing are an essential factor to consider before you implement influencer marketing into your marketing strategy.
In this post, we'll explore the pros and cons of influencer marketing, so you could make an informed decision and draw all the benefits from your next influencer marketing campaign.
The pros of influencer marketing
Let's start with the positives! There are many advantages to influencer marketing. Thousands of small, medium companies and enterprises cooperate with Internet celebrities successfully.
How is influencer marketing making their lives easier? Here's our list of most important influencer marketing pros!
Influencer marketing does work
There are many studies examining the results of influencer marketing campaigns in different industries. The conclusions are clear – influencer marketing, if done right, will boost your sales.
Not only does influencer marketing convert more customers (according to many studies influencers convert twice as much people as paid ads), those customers stay with the brand much longer.
Influencers attract customers with much longer lifetime value than customers you appeal to via other marketing channels.
In other words, you can build much more meaningful and longer relations by appealing to your customers' via influencers.
Reach brand new audiences
No matter which social media platform you choose for your influencer marketing campaign, you will be able to reach brand new audiences you would have missed otherwise.
But influencer marketing doesn't stop there. Not only will you present your product to new potential customers you can also use your influencer authority to boost your own.
Influencers are, by many followers, considered friends. Lots of people value their opinion and trust their recommendation. That trust can transfer to your product or service. You won't be just another brand that posts paid banners on social media, on the contrary, your company will be associated with positive feelings and experiences.
The key here is to choose the right influencer right in the beginning. A social media listening tool will be an enormous help here.
Start with creating a project.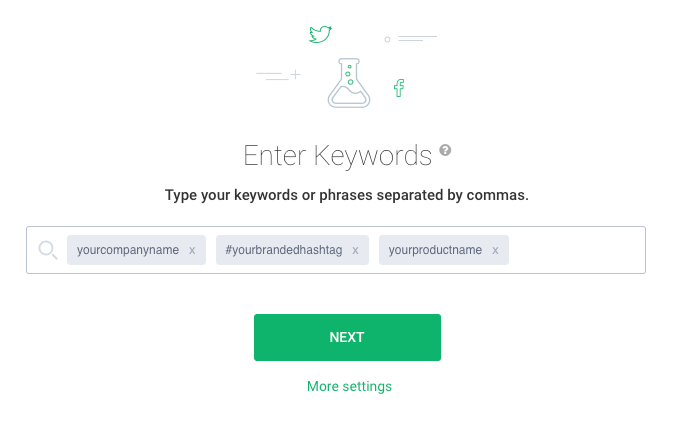 Enter terms related to your industry into project creation wizard. Brand24 will start gathering and analysing the terms containing your predefined keyword.
Based on the analysis, Brand24 will prepare a list of top influencers who are already talking either about your product or related ones.
Inside the Analysis tab you will find a lot of useful filters and metrics, including:
the category filter – to choose the right social media platform for your influencer marketing campaign;
the share of voice metric – to see what part of the whole discussion was generated by a particular author;
influence – an estimated number of views generated by a given author.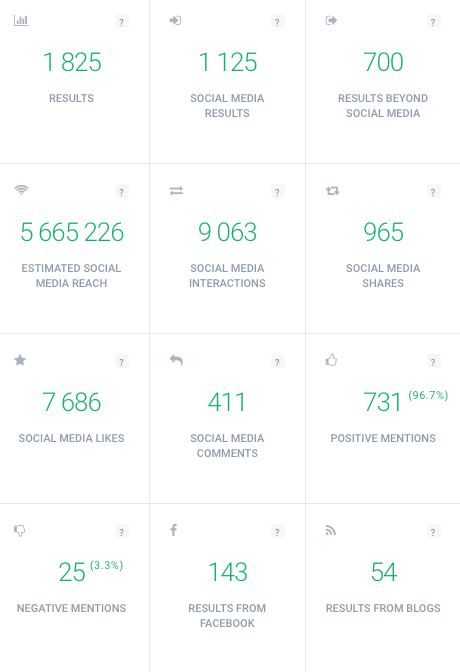 If you want to give Brand24 a spin, we offer a free 14-day trial! We don't need your credit card information.
Take a look at these two posts which explore the topic further:
7 Best Practices for Influencer Marketing
Establish your brand as an industry expert
Influencer will not only give credibility to your product but also your brand in general. That's an important factor, especially if you're a recently established brand, looking for some market exposure.
As an industry expert, you need to show off pieces of great content to strengthen your position. By great content I mean content (blogposts, tweets, photos, you named it), your audience interacts with.
Interactions (likes, shares, and comments) are the best way to measure the success of your content. You can find the interactions, grouped to different social media platforms in Brand24's analysis tab.
Another advantage of influencer marketing as an audience expansion instrument is the elimination of the barrier of entry to new social media platforms.
Influencer marketing lets you explore different social media channels without entering a long-term commitment. Usually, preparing tactics for new medium requires a lot of work – you need to prepare dedicated content, schedule the posts, monitor their performance, and interact with your audience, just to name a few.
Cooperation with an influencer can be a testing ground. You may find new customers and raise brand awareness, without investing resources into developing a new marketing tactic.
Avoid pushy advertising
In essence, influencer marketing is an ad that doesn't look like a paid commercial at all.
Influencers' content is not as pushy as a traditional ad, and, often, much better targeted. These factors will work to your benefit, as it's just another influencer marketing advantage.

That's the main drawback of paid advertising – you'll spend a lot of money on ads that won't reach your target audience.
Influencers know their audience well, and, therefore, they are able to provide exactly the content they're most likely to interact with.
Influencer marketing saves time
This point is a result of at least two of the pros mentioned earlier.
First of all, you don't have to come up with content for social media platforms on your own. Influencers can prepare posts that will resonate with their audience and will align with their general online presence.
Moreover, customers enter your sales funnel much later after contact with an influencer. That means they are much more closer to buying your product than customers attracted via other marketing channels.
The cons of influencer marketing
Unfortunately, not everything is coming up roses when it comes to influencer marketing campaigns. There are some drawbacks, and you need to be aware of them. That will help you prepare for many obstacles on the way to a successful influencer marketing campaign.
Influencer marketing takes time to set up
An influencer marketing campaign that serves its purpose takes time and effort to set up.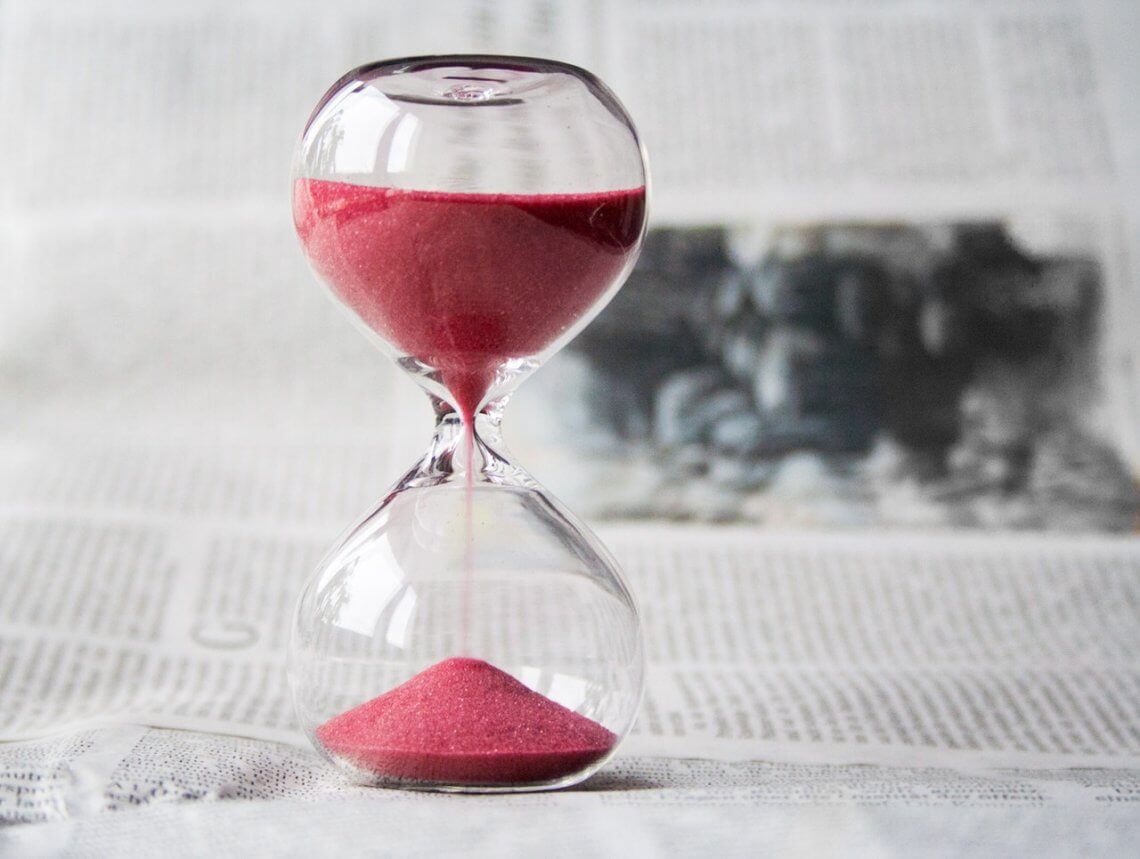 You have to do your research and find an influencer that suits your brand, prepare terms and conditions of your cooperation, approve the content your influencer prepared, and measure the results of your campaigns.
If you want to see the benefits of an influencer marketing campaign, you have to go through all this steps and that takes time.
You're giving away some of the power over your brand
The main job of an influencer marketer is to promote your business among their followers. In theory, they will promote your business, and, in most cases, they do it successfully.
But there are some rare cases when influencer marketing campaign backfired. Either the influencer profile didn't suit the brand, the content was ill-prepared, or there was some other type of social media crisis.
Making sure you find the right influencers to work with your brand is crucial. This video does an excellent job of showing you how to find them, step-by-step:
All of that can harm your brand, even if you prepare well and research your influencer online presence thoroughly.
Sometimes you can't avert a crisis, but you can prepare for one. Monitor your brand on social media and beyond, react fast to all negative mentions about your brand and nip the crises in the bud.
Track the performance of influencer campaign
Measuring the results of an influencer marketing campaign usually requires some additional tools. And you need to track the effects of a campaign; otherwise you just repeat some activities without knowing whether they work or not.
One way of tracking your online campaign is to create a dedicated hashtag for every influencer you work. You'll be able to track hashtag performance among different social media channels and:
measure the social media reach of influencer content
measure the number and type of social media interactions
estimate the number of positive and negative mentions for each hashtag;
spot the most active locations of your new audience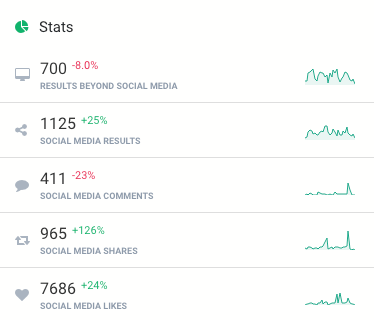 Tracking the results will help you tailor your influencer marketing campaigns to your needs. You will know what type of content resonates best with your audience or which social media platform suits your business best.
You need employees to deal with influencer marketing
Whether you do it yourself or delegate the task to one of your employees, you need to put some time aside to prepare your influencer marketing tactic and monitor the results of the campaign.
There are costs related to influencer marketing campaign that you need to be aware of. Of course, the results might justified hiring another employee – just remember that the cost of influencer campaign are somewhat higher than just influencer fee or the cost of your product or tool.
Influencer marketing campaign might not work
You can do the research, have great content prepared, avoid social media crises and still don't see the desired results.
Influencer marketing campaign might do wonders to your business but it might also fail. In the meantime, your competitors could invest in a marketing channel that will yield more substantial results.
To avoid such a situation you can do two things. First of all, diversify your marketing efforts. Apart from investing into influencer marketing strategy, explore other channels, for example, content marketing or community management.
Secondly, and I cannot stress it enough; you should measure the results of your influencer marketing campaign. If you don't see the desired results after a reasonable amount of time, you should intervene.
Is influencer marketing worth it?
As with everything, there are pros and cons to influencer marketing. You can use the advantages to your benefit and counteract the disadvantages but you need to be aware of both.
HANDPICKED RELATED CONTENT
Top 5 Twitter Influencers' Tools
6 Twitter Metrics to Follow to Boost Your Online Presence
---
---