How to Maintain a Positive Business Reputation
August 26, 2021 ・ 13 min read
When you are running a business, it is important to always maintain your business reputation. If people have a negative opinion of your business, they will be less likely to buy from you and more likely to tell their friends not to buy from you either. This can lead to the demise of any business if it's not handled properly. In this blog post, we will discuss how keeping your business reputation intact is crucial for long-term success in any business venture!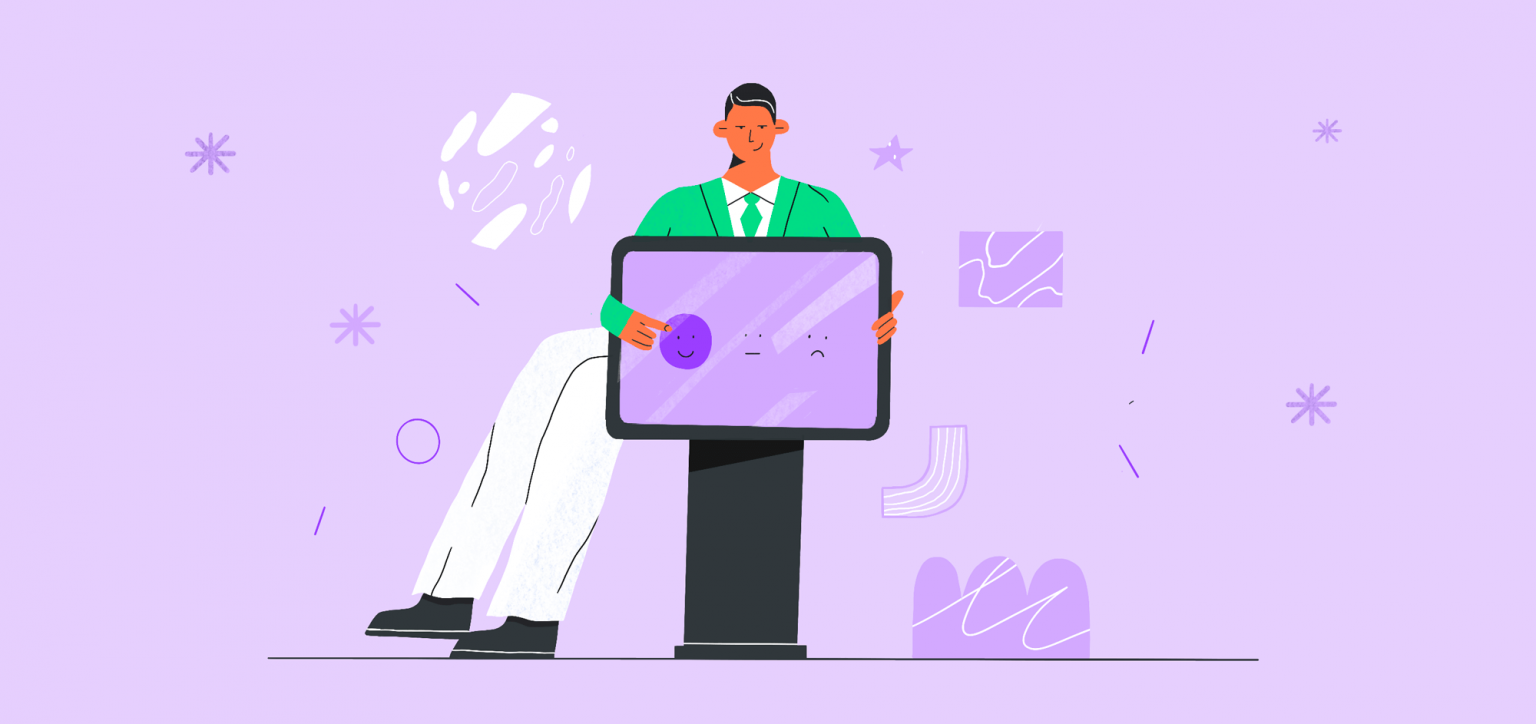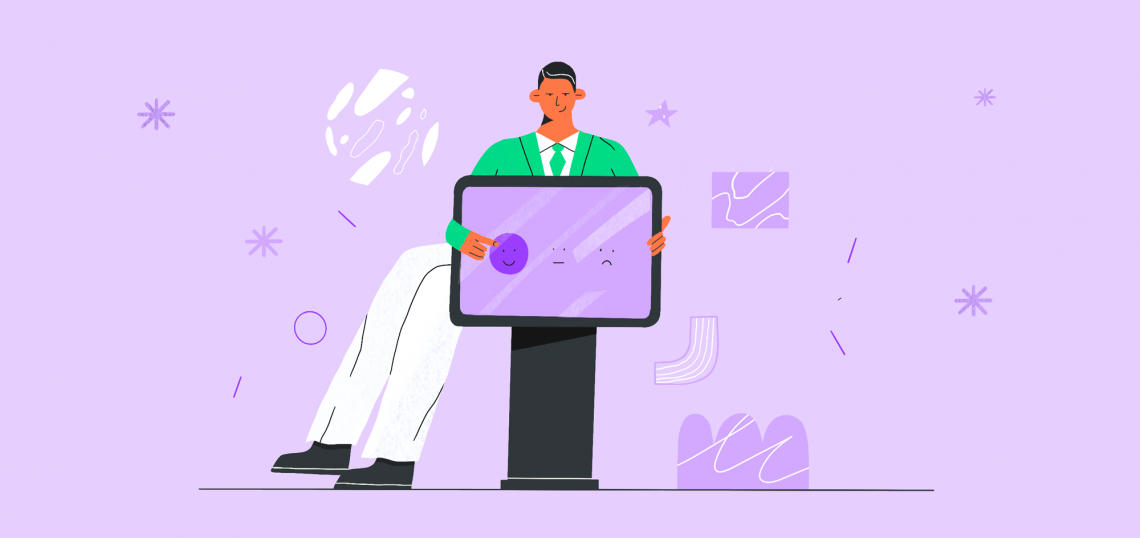 Today you will learn the basics of maintaining good company reputation:
Let's jump right in!
Why is business reputation management essential?
With a company reputation, the sky's the limit. Whether it's growing your business or expanding to new markets, a good business reputation can get you there faster and more effectively than anything else, improving earned media value.
Reviews that are positive improve the trust of 74% of customers.
Close to 40% of consumers only trust brands if they have interacted with them on social media.
Nearly three fourths of companies rely on LinkedIn as the most effective site for seeking and obtaining qualified candidates.
Of the consumers surveyed, 60% said that reviews with negative feedback stopped them from using a business.
By the way, have a look at our video which is a good sum-up of why company's reputation is important:
Negative business reputation management examples and their consequences
Negative business reputation management can have incredibly powerful adverse effects for any brand out there. In some cases, it's enough to lead a company to complete bankruptcy or a tremendous loss in profits beyond repair.bra
Equifax
A 2017 data breach that compromised the details of 147 million customers, including their social security numbers, birthdates, and driver's license numbers, has led to a catastrophe. While data breaches aren't 100% preventable, the following PR crises certainly are, at least to some extent.
Equifax, the consumer credit reporting agency, handled theirs in the worst way possible. Instead of informing the public about the data breach, they've decided to hold on to that information for one and a half months, keeping their clients in the dark during that time. More than that, they even forced their customers not to file a class action lawsuit.
The backlash was so immense, that currently, when searching for Equifax in Google Search, the majority of the search results are about the data breach, even though it had happened four years ago. The negative PR Equifax has led to massive losses of $1.7 billion since the breach occurred.


Electronic Arts
Currently one of the most infamous game developers, Electronic Arts are known for being greedy beyond belief. Their most recent blunder was with Star Wars: Battlefront II. Prior to the launch of the game, they've mentioned no ability to pay for power and no loot boxes, which turned out to be a blatant lie.
Needless to say, after gamers found out about the fact that basic characters take at least 40 hours of in-game time to unlock or hundreds of dollars, they were outraged. The sheer power of negative opinion has led EA to cease all in-game payments, including loot boxes. After the entire ordeal, they've lost $3 billion in stock value.
Apart from this case, there are multiple accounts of EA buying a game developer and driving them to create terribly unoriginal titles or just simply killing the studio altogether. All of these events have led EA to become synonymous with the evil empire of gaming.


Bad business reputation management can bring a company to its downfall or at least to losses. Since customers are the source of income, businesses should treat them seriously and do their best to keep a positive online reputation. Of course, this only affects a part of the market, as some companies do benefit even from negative publicity.
SEO's impact on online reputation
Google controls over 90% of the search engines market, and so doing one's best to rank as high as possible is a must.
This is important for business reputation management as well because it's one of the primary ways in to acquiring new customers and more business with existing ones. Ranking higher for competitive keywords makes you more trustworthy and the customers more aware of your presence.
Since you can have an impact on the search results, you should do your best to let people see your strengths instead of your weaknesses. As soon as a PR crisis arises, handling it in the best way possible should be the top priority. Replacing bad news with good news is the most effective. Of course, you're not in control of what Google decides to rank, but you can affect it, at least up to a point. Still, to do that, you need some sort of news monitoring.
The first five results in Google Search get 67.70% clicks. Do your best to be there (positively!) and your online reputation will gain.
How to keep your online reputation in check
Your business is judged by how you interact with your customers and clients. That means that a business needs to be aware of its online reputation, or what people are saying about them on social media sites like Facebook, Twitter, and Yelp. This can be tough because when someone posts something negative about your business it can go viral in minutes, while the positive things people say take time to spread through word-of-mouth marketing. Here are some ways you can manage your online reputation successfully.
Devise a business reputation management strategy
Much like when you are running a business, having an online reputation management strategy is essential for maintaining your business's image. The best way to do this is by following the three Cs: Control, Contain and Correct.
Control : Monitor social media sites for any mention of your business or its industry throughout the day.
Contain : Respond quickly with positive comments about what they're saying that's true such as if it was helpful feedback or something necessary to share—but don't be too pushy!
Correct: If someone puts out false information about your business, contact them privately and correct their statement in a calm manner so nobody else gets confused about what happened. This will help keep misunderstandings from going viral.
Investigate your current reputation
You can't improve something if you don't know what it is. To help business owners identify their current online reputation, they should ask themselves these five questions:
– What are people saying about my business?
– How do I feel when I search for our business online?
– Who does the content talk to and how often is this happening?
– If customers were looking at one of my posts, what would they think about me or my products based on the photo/video we used in that post? And finally…
Claim your business page on various social media sites so nobody else can take over. A few examples include Facebook, Twitter, and Instagram. You'll want to make sure every time you post something, you're posting it on the business account.
Media monitoring and sentiment analysis
Expanding on the previous point, media monitoring and sentiment analysis tools can prove to be incredibly helpful when investigating your current business reputation. This is a way for business owners to monitor what people are talking about them and how they talk about the business. By reading these posts, you'll be able to see if there's anything that needs correcting or changing on your part in order to improve your online reputation.
Develop and promote your company culture
The business culture of a company is what sets it apart from the competition. It's more than just having an office space that looks nice, or simply providing free snacks to employees—it also means making sure all your business practices are in line with the values you want to promote as well.
If you have a competitive market and want consumers who are loyal no matter if they win or lose, then, for example, offer discounts for purchases over $100 while excluding those under $30. This way, people know their business matters regardless when they spend money there!
Proper company culture also helps when you're searching for talent. If you want to bring on new employees, advertise the business's culture and what it stands for. This will attract people who are looking for a job with meaning, which is much more likely to lead them into staying long-term than if they were just interested in easy money.
Transparency with your present employees also matters quite a lot. If your business is currently having a problem, you need to make sure everybody knows what's happening. This includes not only telling them how they can help fix the issue, but also being transparent so everyone understands their role in order to succeed. When people know what needs doing (and understand how they're contributing), then there isn't any confusion as to where things should go or who's responsible. The goal is communication!
If your company has something going on under the hood, as employees depart, they might speak up about that, discouraging potential replacements from working with you.
See how you compare to your competitors
Monitoring not only yourself, but also your competition, is essential for business reputation management. This will help you identify what's working, and what isn't—and then use that information to your advantage.
For example, if your competitor has a page with more than double the followers on Facebook, it would be best to figure out why this is happening so they don't get any bigger of an edge in business! It's worth analysing your opponents with competitor analysis tools as well.
Develop branding guidelines
Branding guidelines are important because they make sure all content from different sources (whether it be social media posts or blog articles) adhere together in terms of company messaging and business goals. It also helps keep everything looking consistent when customers visit their website or browse their social media site. These brand standards can include:
– A statement about who the business serves
– A list of business values
– An overview about the business history and why it matters
– Information about the types of products that are available to buyers
Give your brand a personal touch
Authenticity is a key factor for 86% of consumers. This means that if customers feel like they're being sold to, then it'll have the opposite effect on business reputation.
To avoid this from happening, consider how your business will fit into a consumer's life and what kind of person you want to represent in marketing materials. Be genuine while remaining professional! Plus, ask for feedback so you can keep improving as time goes by. Provide solutions to their problems, not necessarily goods for sale.
Social media management
Social media is a business's best friend when it comes to a company's reputation management. Why? Because you can form relationships with your customers, advertise what they're interested in (or offer discounts based on this!), and create content that people will want to read or watch while remaining authentic.
The key here is consistency! You don't want one post about business values followed by an advertisement for the newest product release—it'll confuse followers who are already trying to keep up with all of the business's posts. This also goes for influencers: if there have been different posts from them recently, but only a couple recent comments, then something might be wrong and their social media reach could be less effective than before as well.
Measure your progress
Every reputation management expert will tell you that you can't do business reputation management if you don't measure it. How will you know how well your efforts are working?
However, whatever the method of measurement, it needs to be accurate and reliable. This way there's no question about what data points matter the most. It also helps avoid mistakes like not having enough sales because all figures were based on retail purchases rather than wholesale orders or vice versa.
It all depends on the characteristics of the business, but there are a few options for how to measure business reputation:
– Google analytics
– Facebook Insights
– Focus groups with consumers
Use this data to see what benchmarks need improvement and then address them. The best way is by understanding who your customers are and figuring out their needs! Your business should be viewed as an extension of themselves—someone they can trust because it aligns well with their lifestyle. And when you're able to do that successfully, then everything else will fall into place.
Use customer reviews
84% of people trust online reviews as much as friends.
There's a reason why business reputation management online is so important: people do research before purchasing decisions and when customers are happy, they'll tell others about it. What better way to do that than by getting reviews?
Plus, the internet can be an anonymous place and people might feel like no one will know if they leave negative feedback. This means you need to address any issues right away or else things could get worse! It's all about showing your business in the best light possible—especially on social media sites. People don't want to follow someone who doesn't seem genuine because then they won't believe anything else posted there either.
Create a review management plan. Encourage reviews by providing incentives. You can't force them, you have to allow them or ask politely. This means not making it difficult for customers to leave business reputation feedback in any way possible and by encouraging this behaviour with incentives like discounts or other perks.
This also includes social media accounts: give followers an easy way to reach out (via email or a contact form) so they're able to provide their thoughts about your business without having to go through the hassle of creating another account just for that purpose!
Of course, having only five-star ratings is suspicious in and of itself. Getting negative reviews here and there is actually natural. The thing is, you need to respond appropriately. As long as you show that you're willing to work on your flaws, the reviewer might change their mind.
Last but not least, make sure that the reviews are published on reputable review sites so that there's no doubt that the opinions are real. Some of the most recognisable review platforms include G2, Capterra, Better Business Bureau, and Trustpilot. Even those five-star ratings won't do you any good if they're posted on some shady website.
Mitigate PR crises
In business, there's always something that can go wrong. It might not be your fault at all—perhaps someone else in your industry is doing something unethical and you're the one who ends up getting blamed for it.
However, this doesn't mean you should ignore what happened or hope it goes away on its own! Instead of trying to deny anything and thereby create even more problems than before (because people won't believe you), admit any mistakes made as soon as possible with an apology statement followed by a plan of action moving forward. This will show followers that you care about their business reputation management too and are willing to do whatever it takes to improve things if necessary.
As noted in the previous cases of EA and Equifax—The key thing is honesty: don't try to hide information because then people will only want to know more and create their own theories. If you can provide enough information, then your business reputation management might actually be improved as word spreads! You'll be seen as transparent and genuine, even if the crisis is really bad, make sure to inform the public/customers about it.
Brand reputation management tools
If reputation is one of the most important things to you and your business, then it might be worth investing in some brand reputation management software. These services make it easy for customers to provide feedback on products or services they've experienced—which means all data will remain within a single system, which makes analysis much easier!
Social listening and sentiment analysis
Brand24 is an award-winning app that helps you track and engage people talking about your company. Brand24 is a reliable, easy to use, and affordable solution that allows you to both keep tabs on and engage online conversations relevant to your business. With sentiment analysis, you can identify customer needs and business issues, while the social listening module allows you to keep track of what people are saying about your business.
Brand24 is a powerful yet affordable tool for business reputation management that will help ensure that all conversations relevant to your business stay within one system.
Customer service
With LiveChat, your website visitors are just a conversation away. With a simple chat window or call button on your site you can reach out to and help the people who matter to you most – they're always in touch with all of their web data, traffic stats, and personal information at hand. If they're on the fence about making a purchase for some reason, our customer care specialists are standing by and ready to guide them through it. All in all, it enhances customer experience quite a bit.
Customer Relationship Management
A customer relationship management solution for all the departments in your company. Salesforce helps you manage your company's relationships with customers, including sales, marketing and service from one integrated platform that gives a single view of every customer. By looking into the customer journey and decision making process, Salesforce allows you to oversee each touch point.
Social Media Management
Whether you're a solopreneur managing your personal brand or overseeing a large marketing team, Buffer has features specifically tailored with your needs in mind. You can post to social channels like Facebook and Twitter just by scheduling it ahead of time using our handy tools-and there's no wordier limit! Connect multiple accounts with one login and easily manage all of your teams' schedules from the same dashboard so nobody will have to spend extra hours combing through a crowded sidebar.
The bottom line
Business reputation management is a major part of business today. It's not just about how you do things, but also what others think of your business too. Even if you decide to go with an online reputation management company, it's worth knowing what exactly they're doing.
How will you take care of your company reputation?